Best NYC Christmas Movies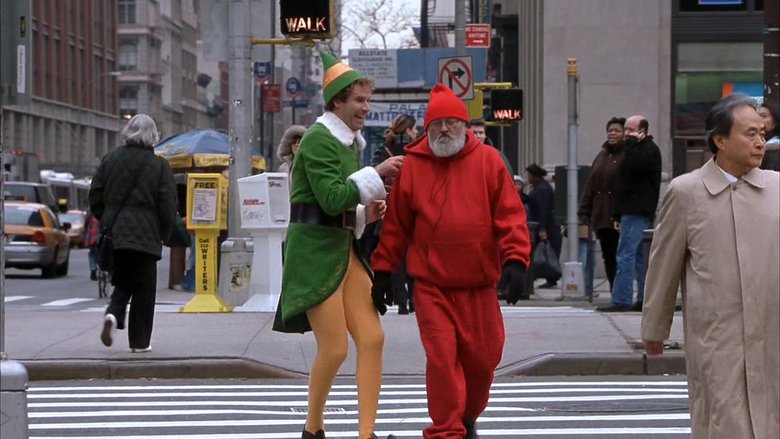 Got some PTO coming up over the holidays and looking for some low effort activities to pass the time with the fam? Movies are a no-brainer, but if you can't stand the idea of shelling out upwards of $20 to see a holiday blockbuster in an overcrowded, bedbug-ridden theater, we hear you! There's a better way to get in the holiday spirit and pack in some QT with the loved ones. Stay home! Here's a roundup of the best NYC Christmas movies – all viewable from the comfort of your very own apartment. Note, some obvious choices (cough, "Serendipity," "The Family Man," etc.) were excluded from the list based on editorial curation. And come really, Serendipity?
"Elf"
If you think your humor is too sophisticated for Will Ferrell and the likes of "Elf," you are taking yourself too seriously. This Christmas movie is the epitome of goofiness and New York City-centric cynicism meets holiday cheer. The plot may be a simple, if implausible, one, but the real appeal is Buddy the elf's indefatigable optimism in the face of typical NYC ambivalence. The doe-eyed elf, played by a yellow-stocking Will Ferrell, arrives in New York City from the North Pole in hopes of finding his real parents, but finds a whole lot more including a darling date in the form of Zooey Deschanel, Ray's Pizza and of course, the "World's Best Coffee."

"Miracle on 34th Street"
No list of NYC Christmas movies would be complete without including the archetype of NYC Christmas movies, "Miracle on 34th Street." Whether you have a kid or not, this classic holiday movie is a must-see. A childhood ignorant of the hopes and dreams of little Susan is a sad one. The seemingly simple Christmas story turns into a courtroom drama when Susan, played by Natalie Wood, the picture of eight-year-old perfection in her peacoat and beret, and her adult lawyer friend come to the aid of a kind old man, Kris Kringle, who claims to be the real SC himself. Macy's flagship store at 34th Street and Herald Square, where Kris Kringle works, plays a crucial role in the development of the plot.

"Home Alone 2: Lost in New York"
Ah, to be alone in New York as a 12-year-old, living in the Plaza Hotel, chilling at fancy toy stores and charging it all to your dad's credit card. No wonder this Macaulay Culkin classic is an eternal favorite. A sequel to the original Home Alone set in the suburbs of Chicago, Home Alone 2 takes Kevin (Culkin) to New York City by accident. He and his family get split up at O'Hare. His mom and dad are, no surprise, beside themselves, while Kevin is all sangfroid and savvy in the city. He books a suite at the Plaza, meets the head honcho of Duncan's Toy Chest (aka FAO Schwarz), catches a concert at Carnegie Hall, befriends a pigeon lady in Central Park and breaks into a town house on the Upper West Side. Along the way, he also glad hands a younger Donald J. Trump in the lobby of the Plaza. As any NYC Christmas story should, the denouement takes place in front of the tree at Rockefeller Center.
"Scrooged"
The Charles Dickens classic, "A Christmas Carol," gets a local twist in this lesser-known holiday flick set against the backdrop of 1990s New York City. Starring none other than Bill Murray himself, fresh off his "Ghostbusters" success, the movie roughly retells the story of Ebenezer Scrooge as Frank Cross, a powerful and money-hungry Manhattan media mogul. The Seagrams Building, Philip Johnson's iconic post modern tower on Park Avenue, figures prominently as the opulent HQ of Frank's broadcasting company. In true New York City form, the ghost of Christmas Past is played by a beleaguered taxi driver.

"The Thin Man"
"The Thin Man's" claim to fame is not that it's a Christmas movie, nor that it's a New York City movie and most certainly it's not a NYC Christmas movie. It's easily one of the most iconic and timeless movies of the 20th century, inspiring a whole genre of detective movies to follow, countless crossword puzzle clues and a rise in popularity of wire-haired fox terriers. In addition to all the accolades it's received over the years and the unforgettable banter between Nick and Nora, the movie's protagonists played by William Powell and Myrna Loy, the movie also happens to be set in New York City during the holidays. On top of this Christmas season backdrop, the fast-talking, cocktail-fueled couple take on a missing person case. On Christmas morning, the couple spends the holiday lazing about using the Christmas tree for target practice.

"The Apartment"
Riding the success of "Some Like It Hot," director Billy Wilder next released "The Apartment," another rom-com featuring Jack Lemmon and all-star supporting cast including Shirley MacLaine and Fred MacMurray.  The movie received a whole lot of praise when it came out in 1960 and went on to win five Academy Awards, including Best Picture. Set in New York City during the holidays, "The Apartment" tells the story of an average office cog, Bud (Lemmon) who attempts to curry favor with the company execs in hopes of landing a year-end promotion and holiday bonus – ah the plight of the every man! Bud's Upper West Side apartment plays a prominent role as does the office Christmas party. The movie culminates on New Year's Eve with a mix of plot reversals, popping bottles and the film's now famous last line, "Shut up and deal."
"Eyes Wide Shut"
"Eyes Wide Shut" is just about the last movie you should suggest watching with your fam on Christmas Eve, but suffice it to say the movie begins with an incredible holiday ball scene set in a New York City. The Stanley Kubrick cult classic stars Tom Cruise and Nicole Kidman, a well-heeled cosmopolitan couple and spirals into a sex-charged, erotic drama involving a whole lot of adultery, orgies and prostitution. If that sounds like just the holiday flick for you and yours, power to you. New York City has never been a place to conform to tradition and Christmas is no exception!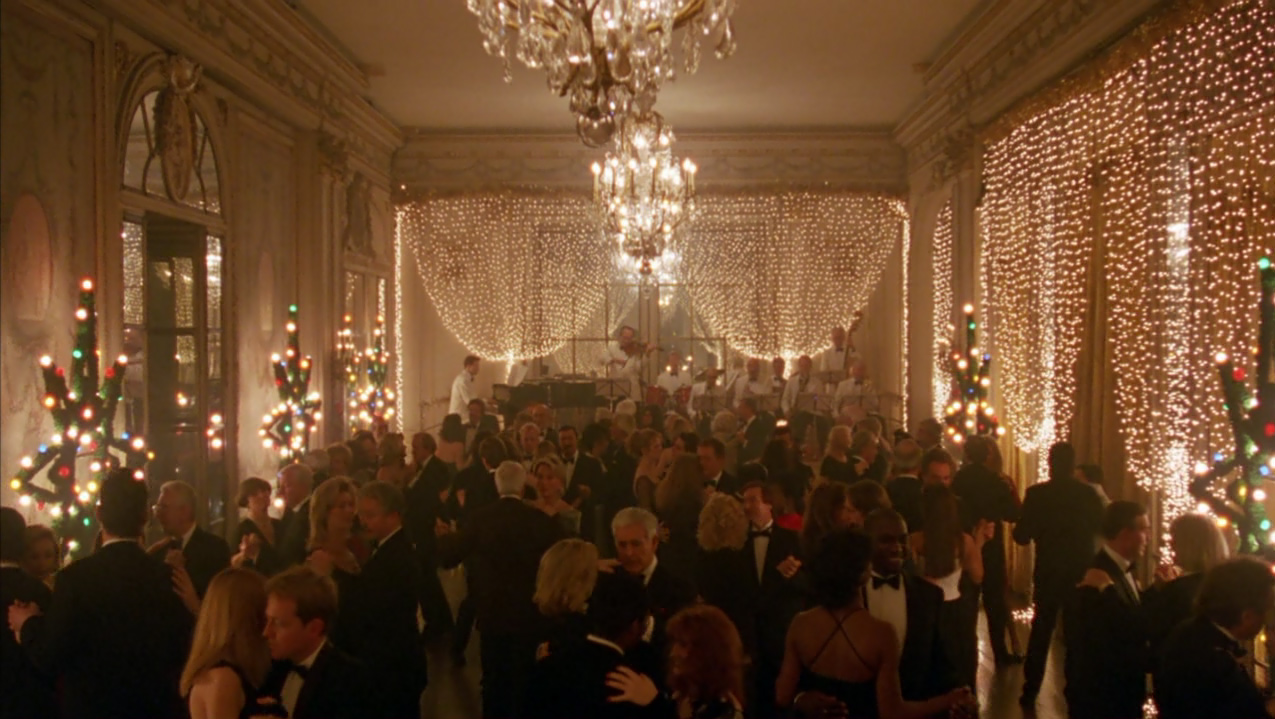 Related: