Roommate Questionnaire: Questions to Ask a Potential Roommate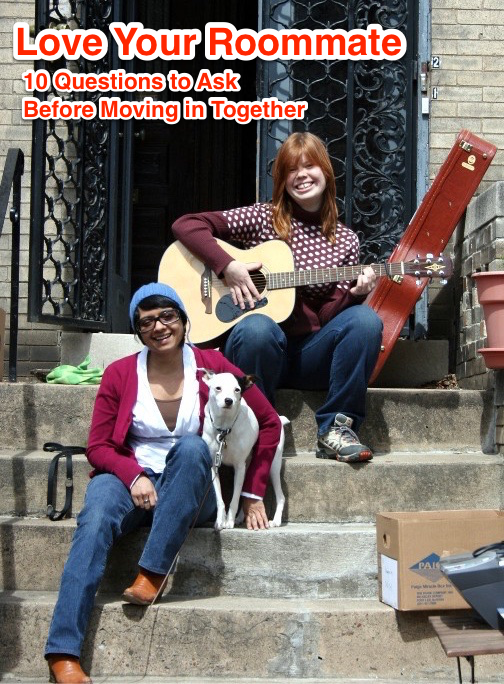 Deciding to move in with someone – whether it's a stranger off Craigslist or your best friend – is always a risky decision. Sharing a small space while juggling work and a social life will inevitably lead to disputes and awkward moments, but this roommate questionnaire with 10 simple questions will help you get a good sense of how compatible you are with your potential roommate.
Roommate Question No. 1: How clean are you?
Yes — the absolute No. 1 roommate issue arises out of cleanliness. So, if you are a neat freak who has bunked up with a slob, be prepared to live in a constant state of irritation (strangely enough, slobs don't seem to mind living with neat freaks). Be honest about how seriously you take the cleaning: Are you a tidy-up-the-living-room-when-guests-are-expected kind of person? Or, is attacking the bathroom with a toothbrush and bucket of bleach your idea of a good time?
Roommate Question No. 2: What's your schedule like?
Do you work a 9-5 or the night shift? Are you an insomniac who likes to listen to podcasts at 3 a.m.? Will you both be trying to co-opt the shower at the same time in the morning? Roommates with similar work schedules tend to live better together — at least you'll know you both want to sleep at around the same time.
Roommate Question No. 3: Are you social?
Translation: Are you already planning an enormous housewarming party in your head? Be honest about how often you plan to entertain and at what decibel.
Roommate Question No. 4: Do you smoke?
Medical marijuana, weed, e-cigarettes or regular old tobacco. Talk about it.
Roommate Question No. 5: How much money do you make?
This can be tricky, but is a good thing to know about one another. Even if you're splitting the rent, it's possible that one roommate is making way more money than the other. In terms of apartment repairs, new furniture, splurging for cable, etc, it's nice to be on the same page about who has more spare change, and how luxurious you expect your combined lifestyle to be.
Roommate Question No. 6: Are you in a relationship?
Relationship drama is anathema to a good roommate experience. There's nothing more irritating than your roommate's significant other hogging the bathroom when you're already late for work. Set boundaries for sleepovers.
Roommate Question No. 7: Do you work from home?
If you both work from home, it could be a potential personal space issue. If only one of you works from home, it's polite to leave the apartment in the same state it was when the other one left for work.
Roommate Question No. 8: Are you responsible?
There are certain responsibilities that come with renting an apartment, such as paying utility and cable bills on time, watering the plants, contacting the landlord when necessary, etc. Some people enjoy having control over these logistics, others don't. Make sure you set up a system that everyone can get behind, so no one feels taken advantage of.
Roommate Question No. 9: What do you do in your spare time?
Translation: Will you be around a lot? Do you play an instrument? Do you expect to have your band come over and practice in the living room? If you have any particularly irritating hobbies, best to disclose them now.
Roommate Question No. 10: How often do you cook?
This isn't a deal breaker, and it's always nice to have a roommate who likes to cook. But, if you both plan on making three-course dinners every night, it might be something worth talking about. Kitchens in NYC are notoriously tiny.
Related: