Midtown
Midtown is first and foremost a business district. During the day the sidewalks are bustling with office workers, subways are packed and tourists clamoring to experience Times Square. At night the area empties out and has an almost eerie quiet to it.
At a Glance
If you're looking for a neighborhood with tree-lined streets and quaint coffee shops, Midtown isn't for you. There's no getting around it, the neighborhood is a center for business more so than it is a residential community. Skyscrapers rise above heavily congested streets, tourists flock to Broadway and Times Square and thousands of commuters pass through Grand Central Station every day. The real estate options are diverse; affordable apartments can be found alongside some of the city's most expensive property. Although the headquarters of many flagship retailers and corporations can be found along 5th and 6th Avenues, it's not a particularly trendy part of town.  It tends to be popular with commuters and anyone looking for pied-à-terre close to Grand Central.
The Mood
Midtown is truly in the thick of it all. Everyone's in a hurry and there's not much time or interest in slowing down, which gives it an hectic and impersonal vibe.
Heart of the Neighborhood
Grand Central serves as an essential transportation hub and surprisingly diverse shopping center. Its grand architecture and starry mural help quell the chaos.
Neighborhood Quirk
The iconic statue outside of Rockefeller Center is actually a misrepresentation. According to Greek myth, Atlas held up the heavens, not the earth!
Best Perk
Midtown offers direct access to a major site of commerce, shopping and culture. World-class museums and department stores are at your fingertips.
Biggest Downside
If traffic, crowds and no respite from light and sound pollution is unappealing, avoid Midtown. Time Square is great in small doses, but you might not want to live near it.
By the Numbers
Although there are some affordable older buildings where you can find cheap studios, Midtown is famous for it luxury high-rises. Prices at buildings like One57 and 432 Park start upwards of $10M.
*Source:
U.S. Census Bureau, 2013 ACS
Similar Neighborhoods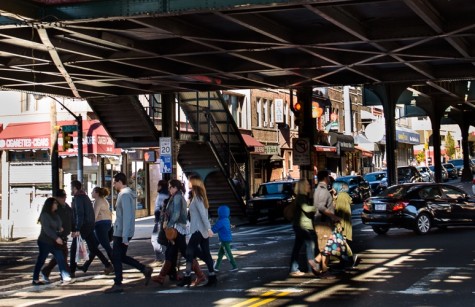 Astoria
Queens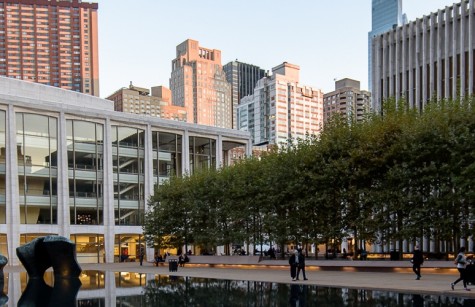 Lincoln Square
Manhattan