Murray Hill
Located within walking distance to Grand Central Terminal, Murray Hill is popular with young professionals looking for an easy commute and affordable rent. The neighborhood's youthful vibe is hard to miss. There are tons of pubs, fro-yo joints and nail salons all catering to the under-30 set.
At a Glance
Murray Hill has a lively energy most hours of the day and night. In the morning, the streets are filled with young professionals looking polished in their Brooks Brothers suits as they head to work. Come evening, you'll see the crowds returning home decked out in gym clothes and schlepping bags of take-out dinner and Trader Joe's. It can seem at times like every resident is a recent grad -- especially on 3rd Avenue where there's always a big game airing at one of the many sports bars along the strip. Even so, the neighborhood has a down-to-earth, casual vibe. It's true most of Murray Hill's residents are new-to-the city renters who come and go, but the place eschews intransigence and maintains a familiar, college-town feel. 
The Mood
Home to many recent grads, Murray Hill is dense in pubs, but light on culture and vacillates between being inoffensively rowdy and slightly vanilla.
Heart of the Neighborhood
Joshua Tree bar is an old standby on 3rd Avenue that is the neighborhood's de facto clubhouse and doesn't disappoint for those looking for a strong happy hour crowd.
Neighborhood Quirk
An unexpected architectural gem amid the high rises, Sniffen Court is a small mews off of 36th Street made up of 10 beautifully preserved carriage houses.
Best Perk
Murray Hill's got a 24/7 schedule perfect for its young residents. You can find nail salons, dry-cleaners, gyms and delivery places that are open at all hours of the day.
Biggest Downside
Murray Hill lacks a sense of real local flavor. Though there are many many upbeat bars and restaurants, they tend to feel generic.
By the Numbers
For renters and buyers looking for a central Manhattan neighborhood with plenty of amenities, Murray Hill is often a good alternative to more pricier places like Chelsea or the West Village.
*Source:
U.S. Census Bureau, 2013 ACS
Similar Neighborhoods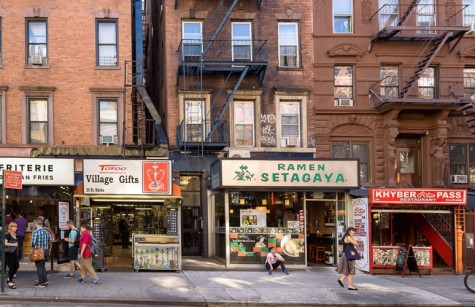 East Village
Manhattan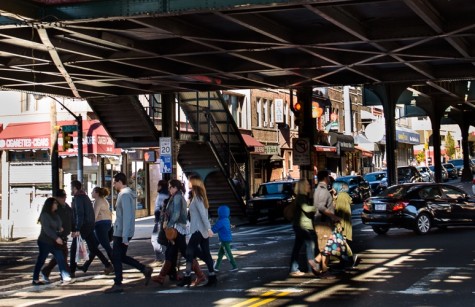 Astoria
Queens