Soho
Soho is one of the busiest neighborhoods in the city and packed with just about everyone. Tourists, celebrities, street vendors, bargain-hunters and luxury shoppers are all thrown together here.
At a Glance
Soho has some of the best people-watching in Manhattan as it is a mecca for the trendy, sophisticated downtown elite. The north-south running side streets are often sites of fashion shoots as well as home to upscale, European boutiques. The east-west running streets are busier and always clogged with vendors selling everything from iPhone cases to incense. One you hit Broadway, you could be in just about any mall in America with retail chains, tourists, teenagers and disgruntled New Yorkers dominating the avenue. The energy in Soho is fast-paced and all hustle and bustle; it is a quintessentially vibrant New York neighborhood, but certainly not for the faint-of-heart or those looking for some peace and quiet.
The Mood
Soho is hectic and helter-skelter, at once clogged with tourists and at the same time home to the city's most chic and creative people and places.
Heart of the Neighborhood
Balthazar, the iconic French bistro on the corner of Crosby and Spring, epitomizes Soho's appeal to tourists and its effortlessly classy and casual vibe.
Neighborhood Quirk
Most buildings in Soho are former textile factories, which make for incredible open floor plan apartments today, but caveat emptor, walls are nice sometimes.
Best Perk
The density of top-notch restaurants, galleries and shops in Soho cannot be matched. Though geographically small, it's packed with trendy people and places.
Biggest Downside
Beware of weekends in Soho. Streets tend to be jammed with international tourists and bridge and tunnel types alike.
By the Numbers
Soho is one of Manhattan's most expensive neighborhoods with residents paying millions for luxury new developments and old-school open floor plan lofts alike.
*Source:
U.S. Census Bureau, 2013 ACS
Similar Neighborhoods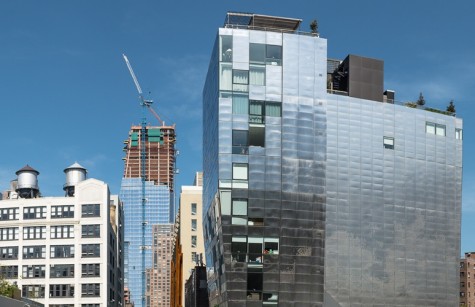 Chelsea
Manhattan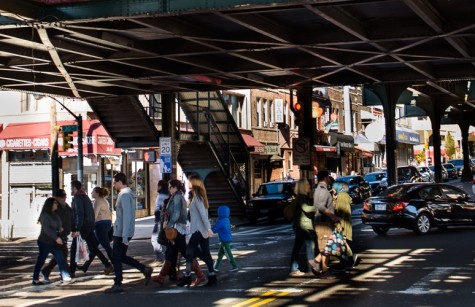 Astoria
Queens