Tribeca
Tribeca is the epitome of downtown cool, a serene slice of urban jungle that's as hip as Soho, but without the congestion.
At a Glance
Tribeca is an upscale neighborhood known for its high-end real estate and well-heeled residents where you'll encounter high density of European cars and pedigree dogs. Jabs at the 1% aside, Tribeca is a truly gorgeous neighborhood that mixes glorious old cast-iron loft buildings, wide cobblestone streets and dramatic new construction. Thirty years ago, these lofts housed artists and squatters but in the last fifteen years the bohemians have been slowly priced out and now the neighborhood is one of the most expensive places to live in the city. Despite the changes, Tribeca but maintains the sophisticated and creative vibe it acquired as an artist's mecca in the 1970s. The nightlife in Tribeca is busy but refined, attracting a cosmopolitan crowd who have a well-curated appreciation for the finer things in life.
The Mood
Upscale restaurants and boutiques make up Tribeca's chic commercial center, while the quiet, cobblestone streets and impressive loft buildings lend the area an air of tranquility.
Heart of the Neighborhood
The Odeon, a brassiere and retro haven for artists and locals alike, has been open since the 1980s and epitomizes Tribeca's singular mix of casual cool and insider allure.
Neighborhood Quirk
A cast-iron footbridge spans Staples Street, a teeny alley off Duane Park and connects a building on Hudson Street to a townhouse on Jay Street.
Best Perk
You cannot ask for a more central downtown Manhattan neighborhood or better subway access.
Biggest Downside
Real estate in Tribeca is very expensive and the neighborhood can have a rarefied, snooty feel at times.
By the Numbers
Tribeca is the most expensive neighborhood in New York City, but for those who can afford it, it is a wonderful place to live. You can always dream!
*Source:
U.S. Census Bureau, 2013 ACS
Similar Neighborhoods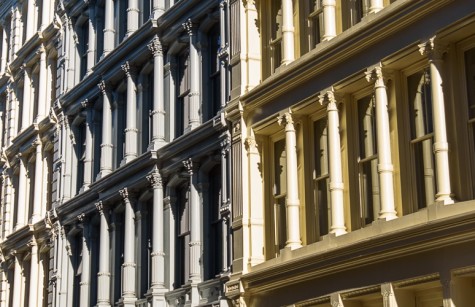 Soho
Manhattan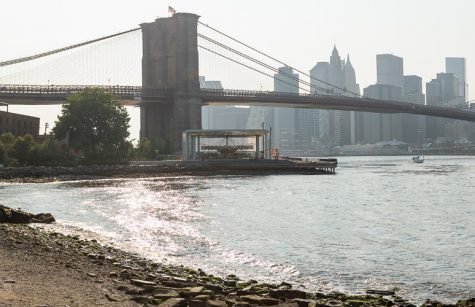 Dumbo
Brooklyn