Upper West Side
The neighborhood that was immortalized by Nora Ephron and Jerry Seinfeld maintains an easygoing community vibe and provides a welcome escape from the urban jungle.
At a Glance
Sandwiched between two beautiful parks, the Upper West Side is one of the greenest spots in Manhattan. For that reason, as well its great elementary schools, safe streets and plethora of playgrounds, it is a favorite with families. The Upper West Side is relaxed, but never dull. There are plenty of low-key bars and restaurants to frequent along Amsterdam Avenue, and Broadway is an always-bustling commercial center. The wide, tree-lined streets of the Upper West Side still boast many mom-and-pop stores and some of the best Jewish delis in the city.  Less posh than the Upper East Side, it is more easily accessible by public transportation, and real estate prices are just as, if not more, expensive.
The Mood
The Upper West Side is a neighborhood for casual strolling. On the quiet side streets, you'll find strollers, dog walkers and old-timers with groceries.
Heart of the Neighborhood
Zabar's is one of the city's most loved Jewish delis. There are always crowds picking up bagels and lox and boxes of black and white cookies.
Neighborhood Quirk
Located at 1 West 72nd Street, the Dakota has been immortalized as the home of John Lennon as well as the site of his murder and the set of movie thriller "Rosemary's Baby. "
Best Perk
The Upper West Side boasts some of the best grocery stores and specialty markets in the city such as Zabar's, Fairway, Citarella, Schatzie Prime Meats and more.
Biggest Downside
The majority of homes on the Upper West are in large prewar apartment buildings, which can have a cramped, outdated feel.
By the Numbers
Prices run the gamut on the Upper West Side with more expensive properties clustered around Central Park and Riverside Drive. Townhouses and large, prewar apartments also go for a lot, but deals can be found for smaller and older co-ops.
*Source:
U.S. Census Bureau, 2013 ACS
Similar Neighborhoods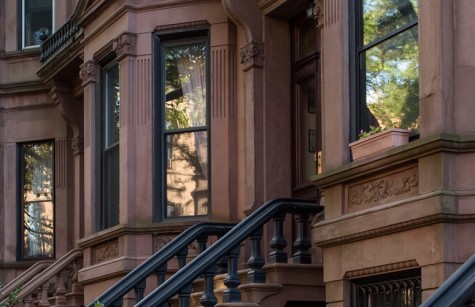 Park Slope
Brooklyn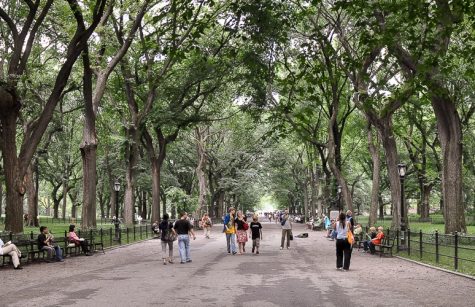 Upper East Side
Manhattan