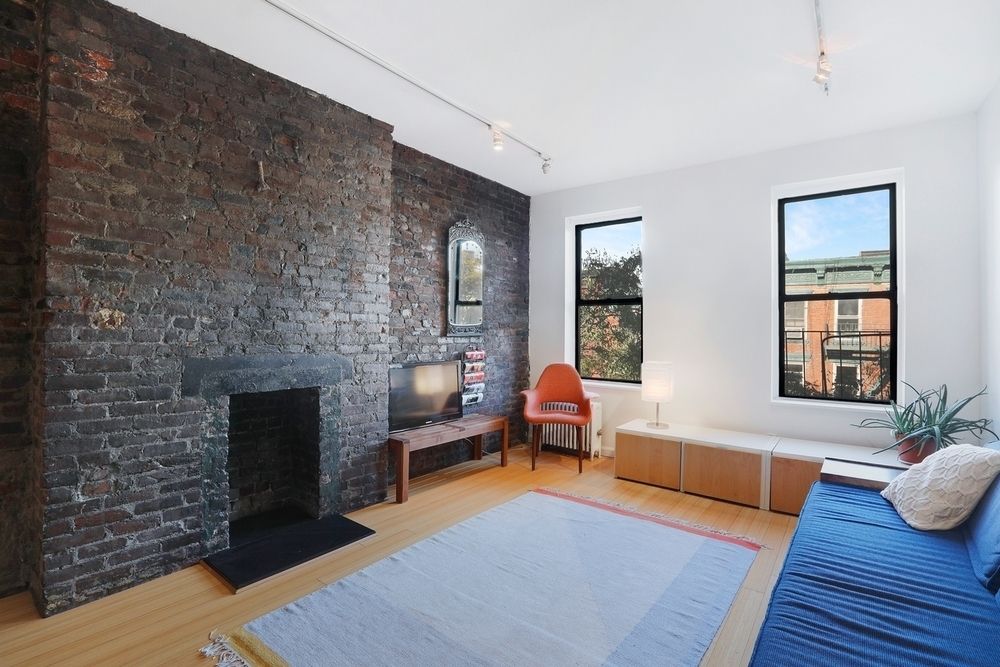 You can't ask for a more classic East Village setup than this 1-bedroom co-op at 334 E. Fifth St. Its blend of historic detail and modern accents have made this place an instant fave, racking up more than 100 saves on StreetEasy in just two days. Despite the holiday chaos that has settled over the city, downtown home shoppers are clearly into this place. Here's why.
The Price
Listed at $690,000, this 1-bedroom is by no means cheap. But given the layout and style — and the kinds of prices this neighborhood typically commands — we'd argue that it still qualifies as a deal. Last month, the median asking price for the East Village was $1.285 million, 86 percent higher than the figure here.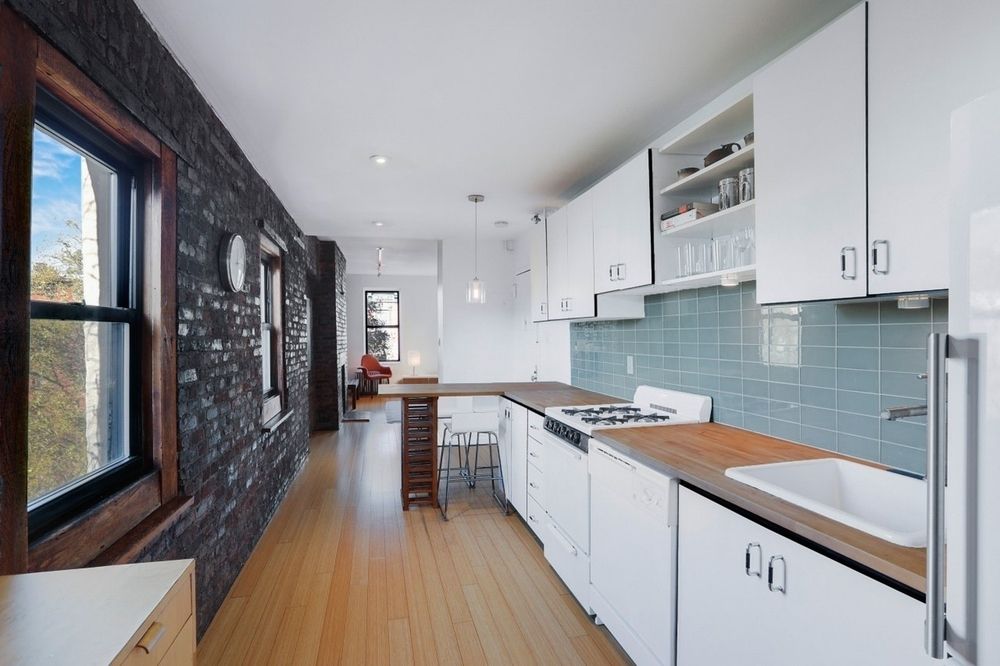 Why You'll Love It
You can't fake good bones or authentic details, and this place has both. Historic detail comes in the form of two decorative fireplaces and exposed brick walls. The dark finish of the walls, however, gives the apartment a more modern vibe. Track lighting, custom cabinetry, and bright blue subway tiles further increase the sense of old-meets-new.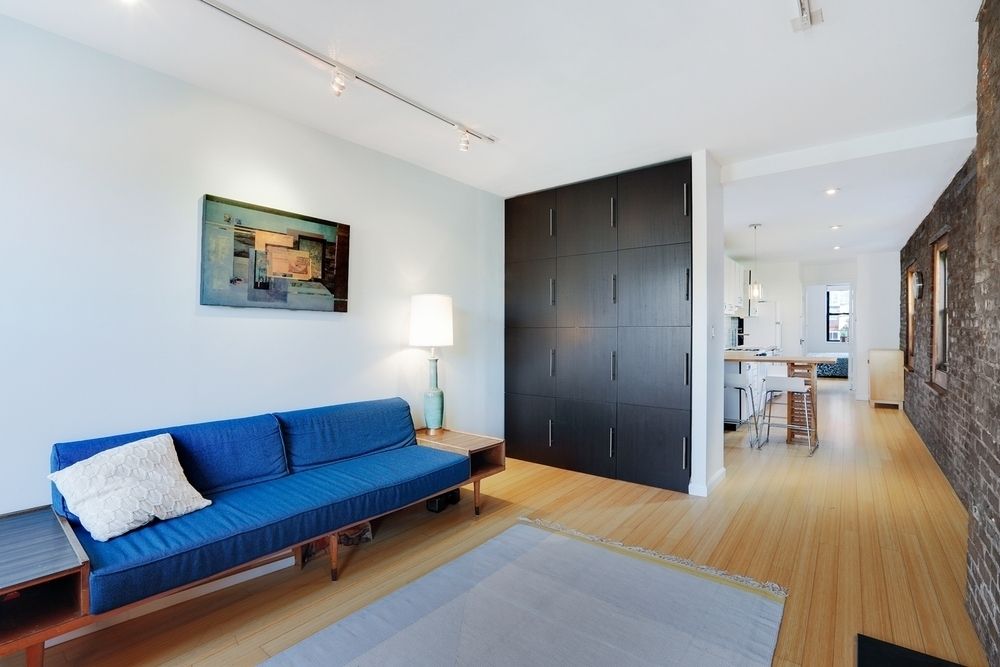 The spacious layout features windows on the north, south and west sides, maximizing natural light and offering some classic Downtown Manhattan views. From the living room, you can see the Empire State Building. As currently configured, the apartment optimizes its long and narrow floor plan, working a breakfast bar into the galley kitchen.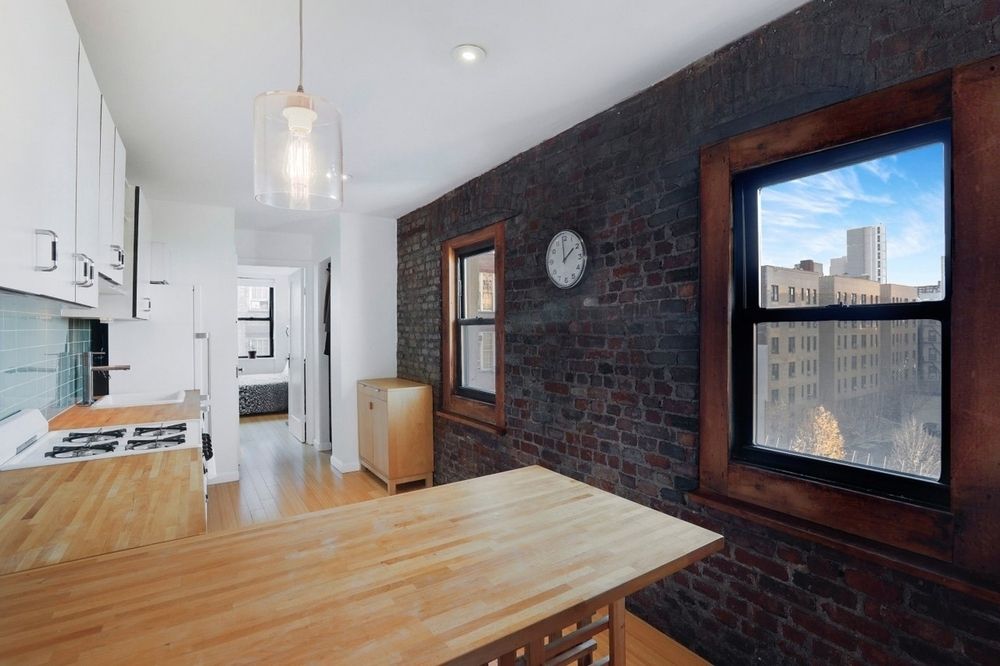 In terms of location, 334 E. Fifth St. hits that East Village sweet spot, tucked away from the hubbub of First Avenue, but still close to the subway and the neighborhood's best bars and restaurants.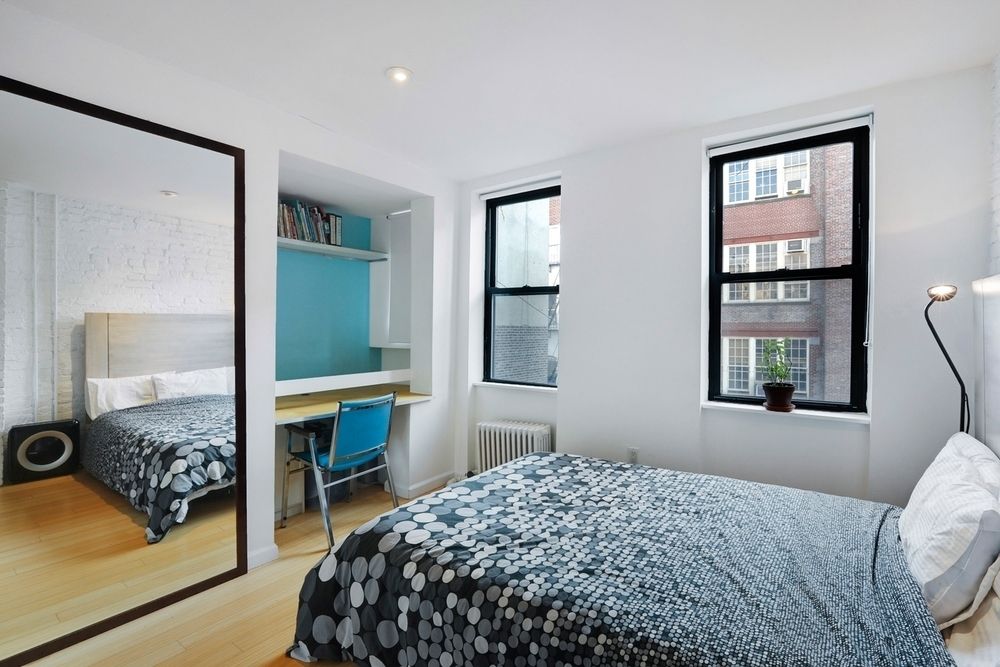 And Why You Might Not
The unit is a fourth-floor walk-up in a co-op built in 1900. The building is old and offers not much in the way of amenities. And get your granny cart ready — you'll be doing your laundry at the wash 'n' fold.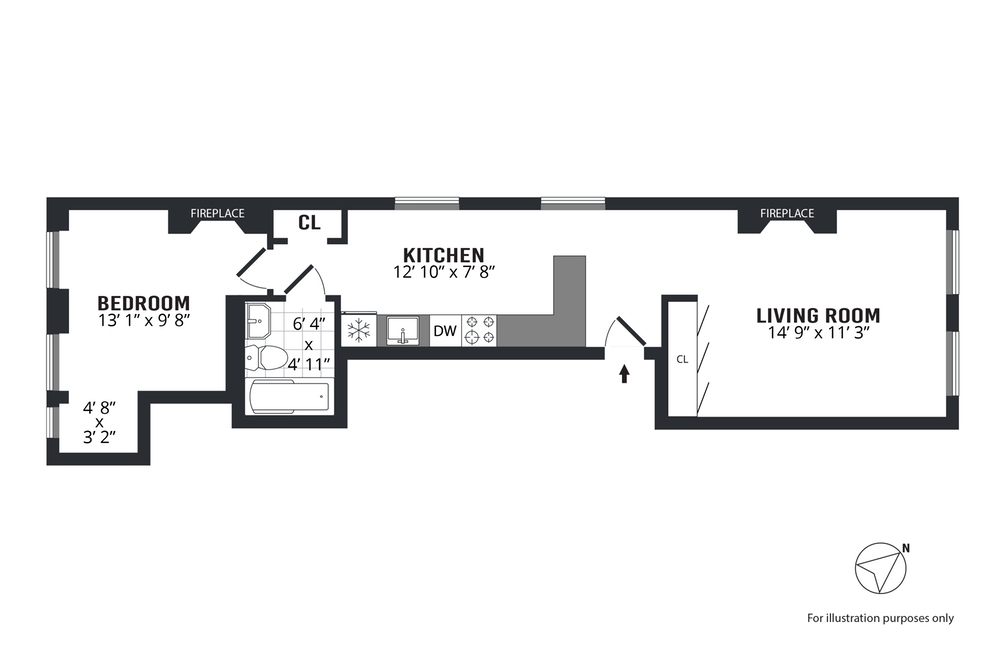 —
Hey, why not like StreetEasy on Facebook and follow @streeteasy on Instagram?
Related: