When it comes to explaining affordable housing opportunities at new developments in NYC, we have to give kudos to the team at Pacific Park Brooklyn. With a new affordable housing lottery opportunity just launched for 38 Sixth in Brooklyn, the developers have definitely put together one of the most accessible and user-friendly interfaces for affordable housing (See official website).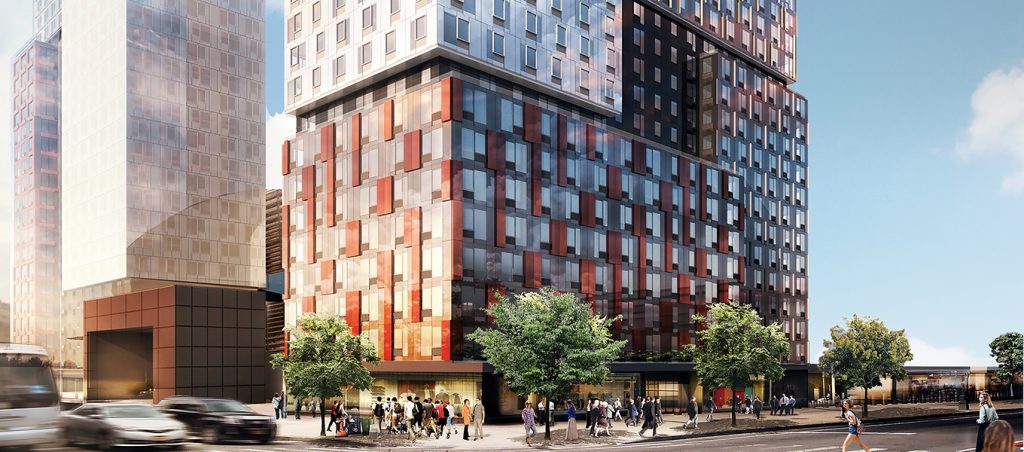 With 303 affordable units at the new residential development for applicants who earn between $20,126 and $173,415, Pacific Park Brooklyn has included a handy "How To Apply" page on their website. The information outlines earning restrictions for anyone interested in applying through the NYC Connect arm of the New York City Housing Development Corporation.
38 Sixth follows previous affordable housing lotteries for units at 461 Dean Street and 535 Carlton Avenue, which are also part of the mega-project near Barclays Center. The 23-story tower in Prospect Heights was developed by Forest City Partners and designed by SHoP Architects.
> Read how this woman won a housing lottery
Units at 38 Sixth will range from studios to three-bedrooms. Rents will start at $532 for a studio and range in rent and size all the way up to a rental cost of $3,695 a month for a 3-bedroom for the maximum allowable income earner at the site. The project offers a wide range of qualifying categories, including income earners at 40 percent the area median income ($20,126) and as high as 165 percent ($173,415) above the area median income. Deadline to apply is March 14, 2017.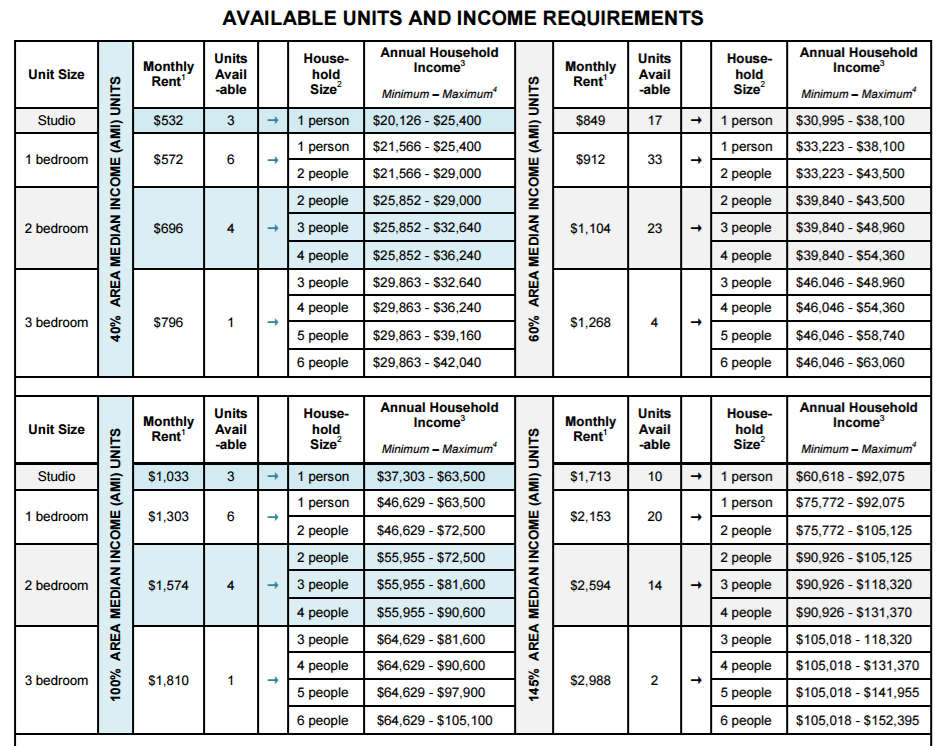 38 Sixth is part of the Pacific Park Brooklyn development situated between Fort Greene, Boerum Hill, Clinton Hill, Prospect Heights, and Park Slope. Amenities include fitness center, pet grooming room, resident's lounge, outdoor terrace, yoga studio and more.

Related: