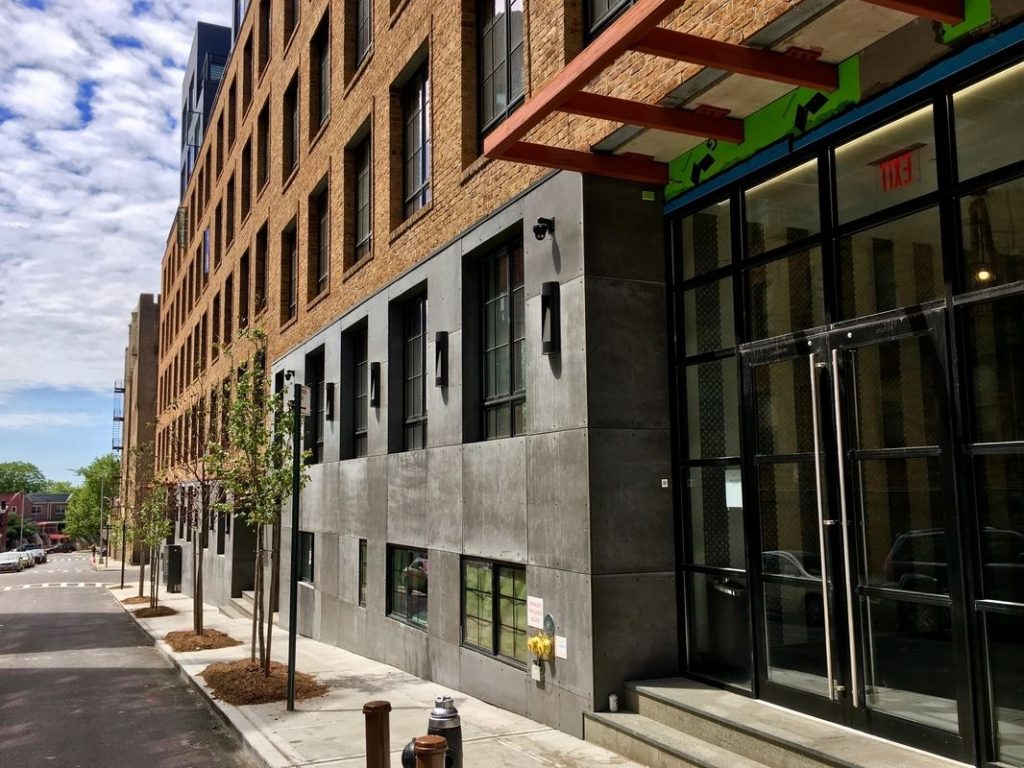 An affordable housing lottery was just announced at 12 Ford St., in Crown Heights for 10 newly constructed units.
Those who make 60 percent of the area median income are welcome to apply for the following:
Two studio apartments for $822 a month for those making between $28,183 and $43,860
Three one-bedrooms for $947 a month for those making between $32,469 and $50,100
Five two-bedrooms for $1,070 a month for those making between $36,686 and $62,580
See details below:

The building was completed in 2016 and consists of 7 stories with 50 units. Market-rate 1-bedrooms are currently renting for $2,350; 2-bedrooms are $2,795  and 3-bedrooms are $3,750.
To apply online, go to NYC Housing Connect. To request an application by mail, send a self-addressed envelope with a stamp to: 24 Ford Street, c/o Reside New York, 118 Middleton Street, Brooklyn NY 11206.

—
Hey, why not like StreetEasy on Facebook and follow @streeteasy on Instagram?