A new rental building with front-row seats to the exit ramp of the Queensborough Bridge has opened an affordable housing lottery.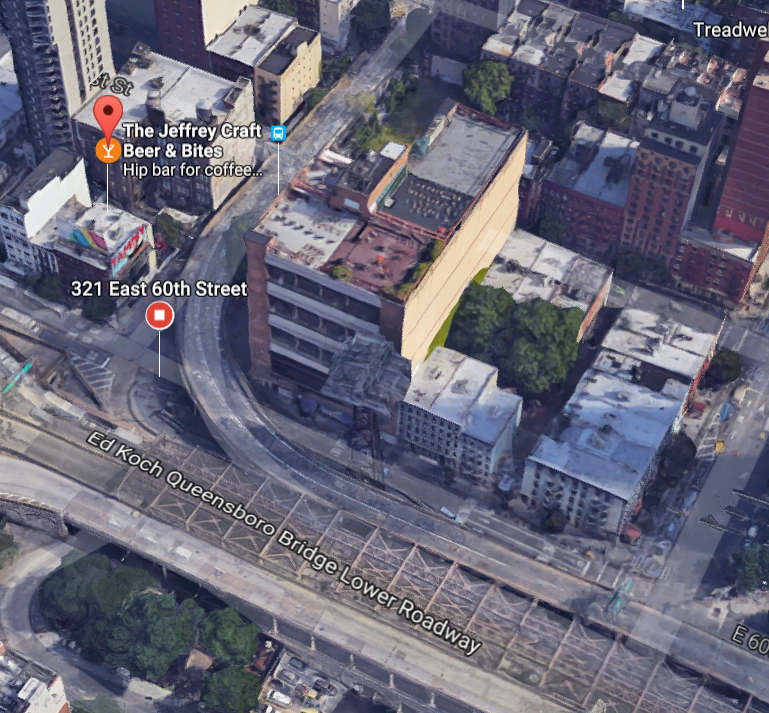 All 20 units at 321 E. 60th Street will be made available to qualified applicants whose incomes range between $44,949 and $72,480. There are six 1-bedroom units and 14 2-bedroom units in the brand-new building from Aufgang Architects, developed by Azimuth Development Group.
The new development sits on what was formerly a parking garage and features a trapezoid-shaped building that curves to fit in behind an elevated roadway.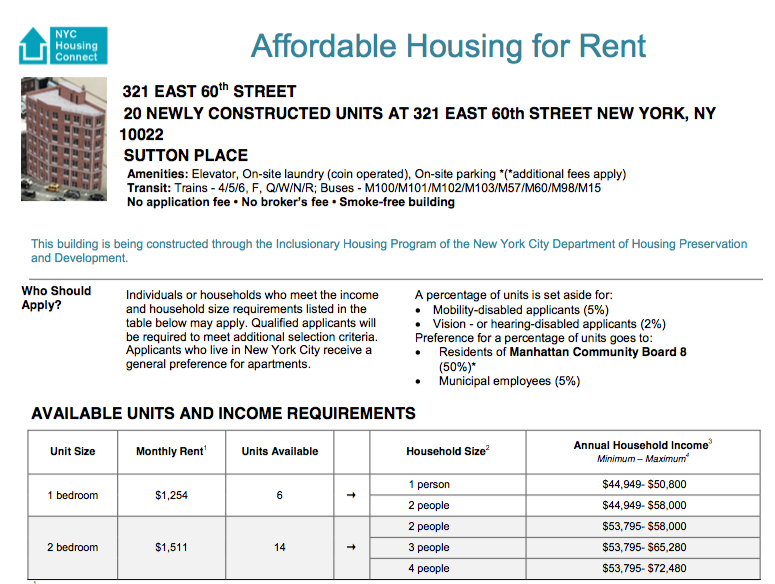 To apply online, please go to NYC Housing Connect. To request an application by mail, send a self- addressed envelope to: 321 E.60th St., c/o Housing Partnership Development Corporation, 242 West 36th Street, 3rd Floor, New York, NY 10018. Deadline to apply is June 16, 2017.
Note: Preference for 50 percent of the units goes to Residents of Manhattan Community Board 8 and 5 percent to municipal employees.

Related: