All units at a newly constructed affordable housing development at 3475 Third Avenue in the Morrisania section of the Bronx will be available through a new affordable housing lottery.
La Casa del Mundo, developed by Kiumarz Geula with architectural firm OCV Architects, has 101 units available to eligible applicants. Income requirements include earners who make between 30 percent and 60 percent of the area median income. Apartments range from studios to 3-bedroom units. Rents will range from $368 per month for a single person to $1,224 for a household of six people.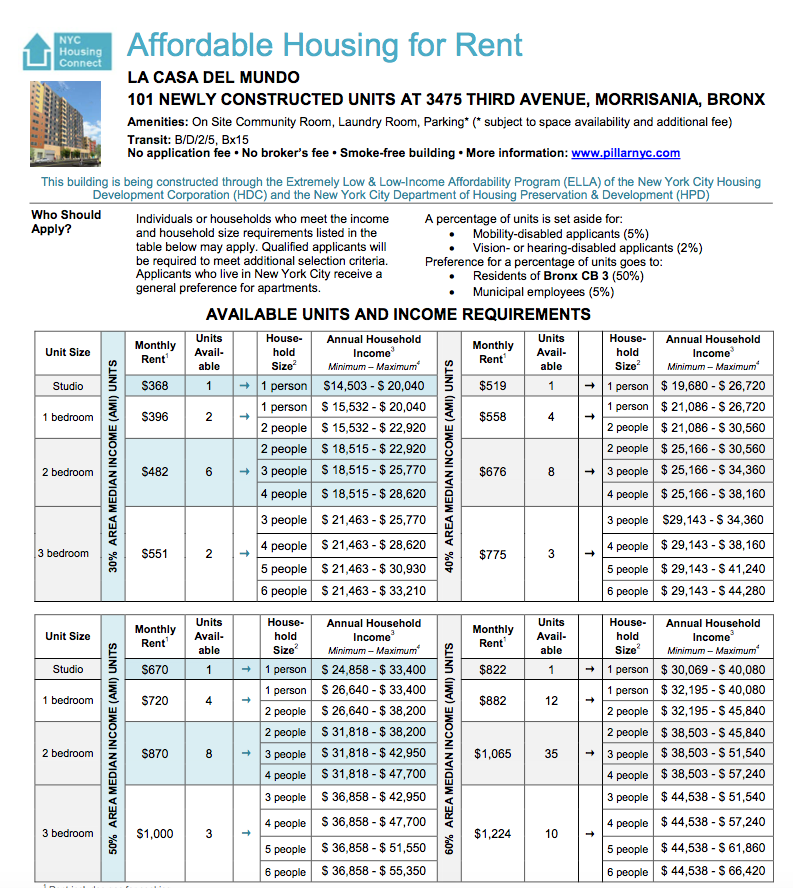 To apply online, visit the NYC Housing Connect site. To request an application by mail, send a self- addressed envelope to: LA CASA DEL MUNDO C/O CMP CONSULTANTS, PO BOX 127, VALLEY STREAM, NY 11582.
Applications must be postmarked or submitted online no later than August 2, 2017.
In addition to residential apartments, the 20-story building will also include retail and community space, plus parking, bike storage and a laundry room.

Related: