Despite its ambitious list price, and the $5,000-plus in monthly maintenance charges, this Upper West Side co-op should entice buyers in a hurry — and not because this prime apartment is owned by television sitcom pioneer, Penny Marshall.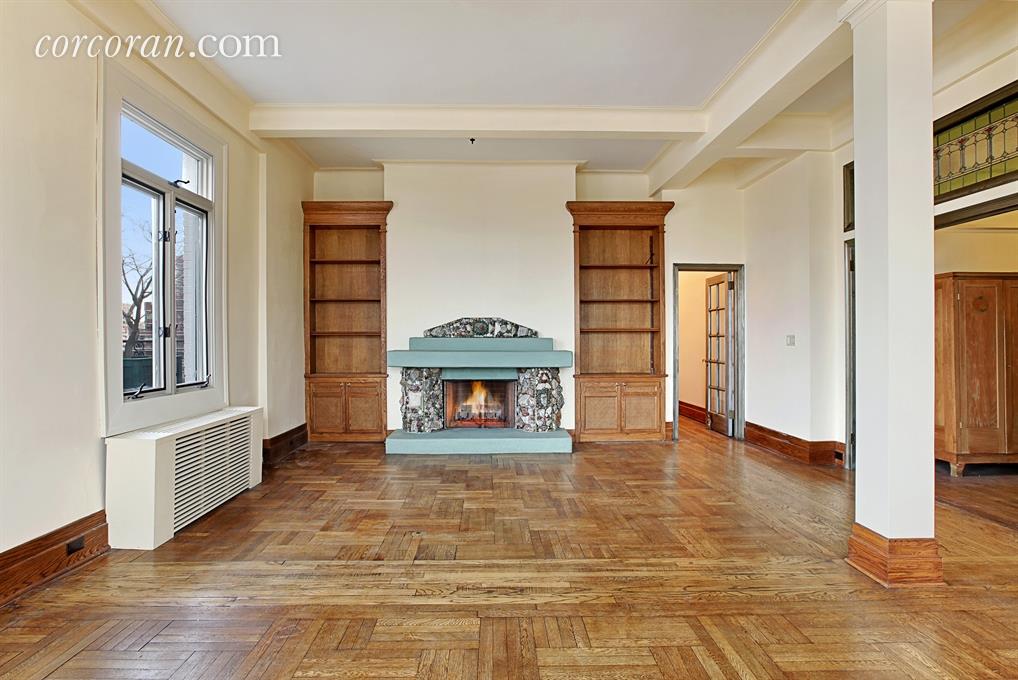 Marshall's penthouse at 470 West End Avenue at the 1928 Belvoir building has just been listed by the writer/actor/producer and the Bronx native for $5.5 million, according to The Real Deal. That puts the per-square-foot price at over $3,000. But, the bonus is that there's a massive, 1,000-square-foot private wraparound terrace that makes the 1,800-square foot unit feel a lot bigger.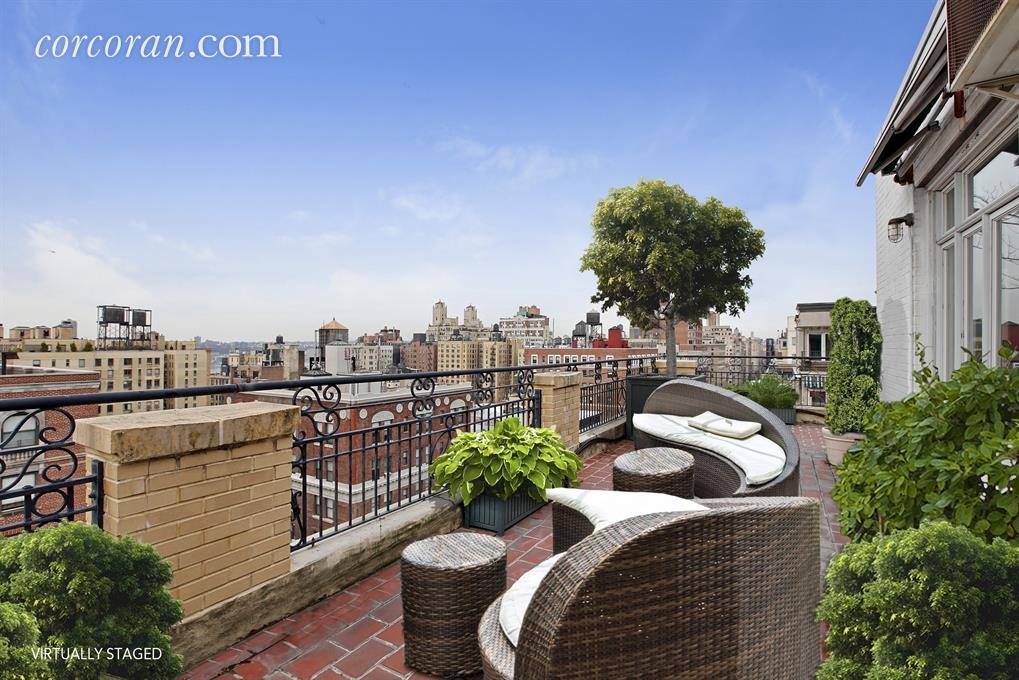 Plus, while some people might think the "throwback" decor is a slight turnoff, there will be those well-heeled buyers who understand that this is a chance to remodel and/or redecorate this unit to exactly their taste. As blank canvasses go in Manhattan, this is pretty inviting. See photos below of "virtually staged rooms."
Marshall, who has owned the apartment for decades, is said to be ready to give it up since she now lives fulltime in California. The 2-bedroom, 2-bathroom is your classic prewar dandy in terms of soaring ceilings, sturdy hardwoods and oversized windows that fit the dimensions of the generous room sizes. The Belvoir is located just a block from Riverside Park and Broadway, where even the most famous UWS NY dwellers can go native and stroll to Zabar's.
> See more photos of Penny Marshall's PH apartment
Related: