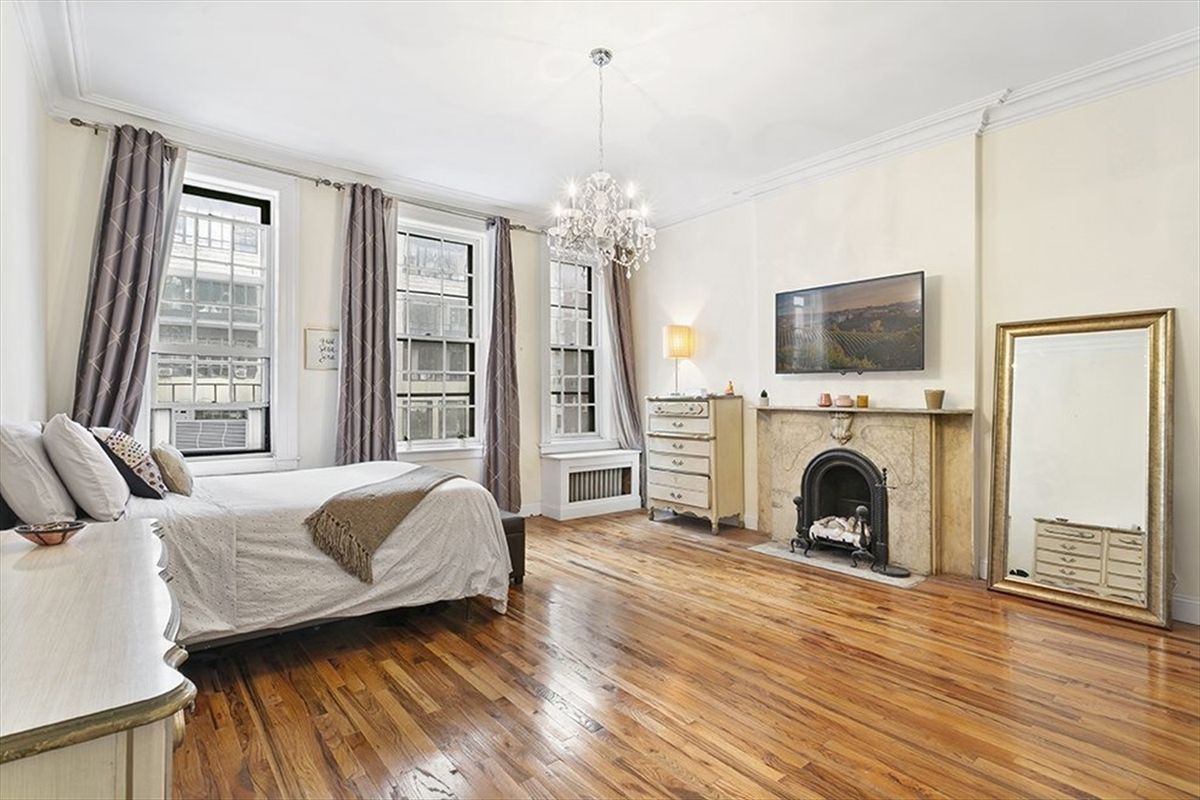 This Sutton Place studio offers below-market value, a convenient location and a dash of luxury. It's a rare find and a clear pick for our Rental of the Week.
Address: 141 E.  57th St. #4F
Price: $2,095
Size: Studio
Neighborhood: Sutton Place
Best feature: This apartment offers a combination of elegance and livability rarely found at this price point. The 10-foot ceilings create a sense of open space, while the decorative marble mantle adds a touch of luxury.  With three closets and a breakfast bar, the space is practical too.
Why it's a deal: At $2,095, the rent here is $405 below the median asking rent for studios in the greater Midtown East market, and $455 below the median for studios in Manhattan. That makes it a solid deal.
Biggest drawback:  Sutton Place is one of the classiest, old-school New York neighborhoods, but the stretch of East 57th where this apartment is located is very commercial and lacks charm. That said, it's very convenient for transportation and shopping, just steps from 57th Street subway station and … Bloomingdales!
Rental listings in Manhattan under $2,500 a month Article continues below
See the listing: 141 E. 57th St. #4F, listed by Marc Blum of Citi Habitats. 
—
Send your NYC real estate stories and tips to StreetEasy editors at tips@streeteasy.com. You will remain anonymous. And hey, why not like StreetEasy on Facebook and follow @streeteasy on Instagram?