The L Train Shutdown
A StreetEasy series on the effects of the L Train Shutdown planned for April 2019: How it will affect homes and residents along the line, and how they're responding.
See the full series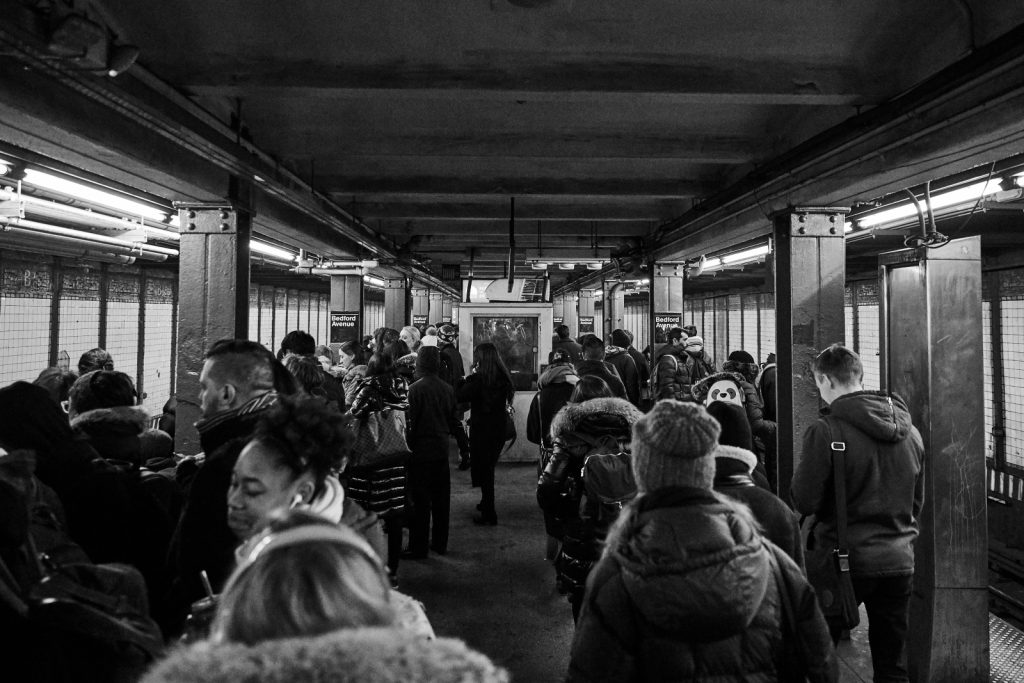 All this week, StreetEasy is covering the L train shutdown planned for April 2019, reporting on its impact on the housing market and how those affected plan to respond. Our coverage is running now to help readers make housing decisions well in advance of the shutdown. See all our L train shutdown coverage.
For the last 15 to 20 years, New Yorkers, especially young newcomers, have moved to Williamsburg in hordes, ferried under the East River by the L train. The neighborhood saw a boom in real estate and commerce, and a surge of youthful energy, in large part because of its access to the subway.
In April 2019, the music will stop. The L train will shut down for 15 months, causing residents of all walks of life to reevaluate where they are living and why. Many insist they'll stay in Williamsburg; others are looking to leave; and still others are unclear about the arriving shutdown at all.
"The L shutdown is sort of a life moment for a lot of us," says Kristen Schaffer, a renter who's been living on South Second and Havemeyer streets for five years. "It's causing a lot of us to pause and assess where we are. Does this neighborhood make sense for us still?"
For many Williamsburg residents, the answer is no.
Williamsburg Was Never a Long-Term Thing
For Nic Poulos, 31, who moved to a 2-bedroom at Northside Piers from Tribeca last year, the decision is clear. "I never set down roots here," he says. "I never thought of Williamsburg as a long-term thing." Poulos says he loves the building and the apartment — and even the neighborhood – but his life is based in Manhattan. He is partner at a venture fund near Union Square, and relies heavily on the L. While he concedes that he frequently uses Uber, it's not a viable commuting option.
His lease is up in September, and he is not planning on renewing. In fact, he's even considering breaking it in March. "I figure the landlord might appreciate it," he says. "That way he can get another tenant in before the shutdown." Poulos admits, though, that while the L train shutdown was part of his calculus, he would have wanted to move anyway. "The rates for rentals in Manhattan are really good right now, and that's where my life is."
Figuring Out the Next Move
For other renters in Williamsburg, their next move is less clear. Sam Jacobs, a 28-year-old PR specialist, had been hopping from one Williamsburg rental with roommates to the next until two years ago, when she and her boyfriend moved into a 2-bedroom apartment in a new development in East Williamsburg. They love the place. It's big, the building is brand-new, and it offers access to both the L and the J and M trains.
They'd buy it if they could. "When we moved in, that was on the table," she says, "We didn't pounce because the timing wasn't right and the price was too high."
Fast forward two years: Jacobs and her boyfriend are engaged, the L is shutting down, and they "are peeking at open houses."
The next year will be busy for the couple: They'll be getting married in May — in Williamsburg, of course — and they are hoping to find a place by October.
"Manhattan is the dream, but Fort Greene or Cobble Hill is more realistic," Jacobs says. If they don't find a place, they'll re-sign their lease in October and see how the summer after the shutdown goes. Inspired by a recent trip to Tokyo, Jacobs' fiancé just bought an electric bike, which he plans to ride over the bridge. Jacobs can take the M to her coworking space near Union Square.
Although the decision to consider buying is "more of a life thing than a L-train thing," Jacobs says, the shutdown has been a major incentive to take the next big life step.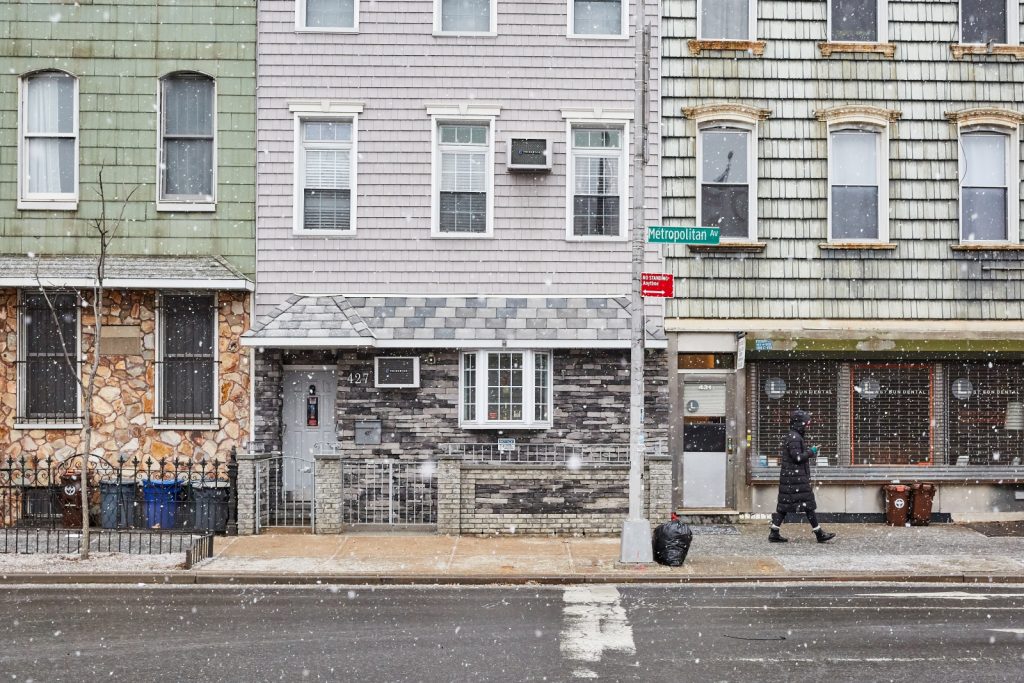 Aging Out of Ainslie Street
"We're leaving because it's time, not because of the L," says Shereen Bar-or, a 29-year-old art therapist who's lived in Williamsburg for the past five years. "It's time to grow up."
In 2013, Bar-or and a group of friends moved into the ground-floor duplex of a townhouse on Ainslie Street in East Williamsburg. The duplex was nothing fancy — one of those classic, vinyl-sided multifamily Brooklyn townhouses — but it had everything she and her roommates needed.
During the winter, they'd hole up in the huge living room and play lengthy games of Settlers of Catan. In the summer, they'd move to the big backyard for late-afternoon tanning sessions and barbecues. The apartment became the de facto clubhouse for Bar-or's crew of Williamsburg friends — a mix of freelancers, art students, musicians, and a rotating cast of characters from out of town.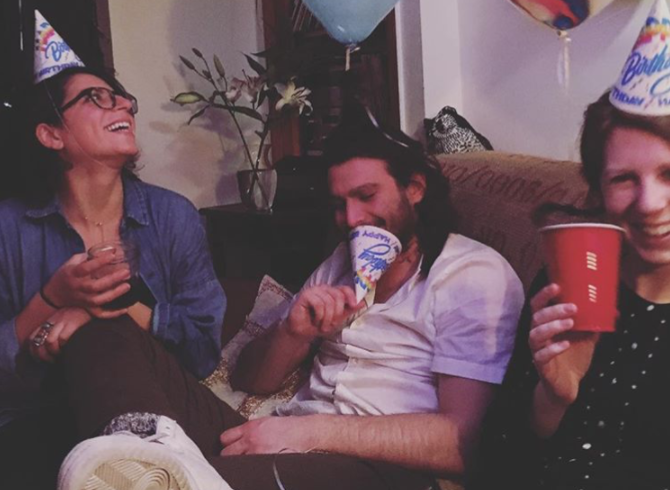 It was a tidal shift last year when the house broke up. Bar-or moved into her own place further out in Williamsburg. She was over living with a bunch of guys, she says. Her roommate Tyler Ben-Amotz moved to a new building on Union Avenue, which he now refers to as his "bachelor pad." Their third roommate moved in with a girlfriend in Bushwick.
A year later, as the L train shutdown looms, the group again is facing new decisions.
"We're growing out the neighborhood," Bar-or says. Although she is not sure whether she will leave after the L shuts down, she says that "it's a transitional time for people here in Williamsburg."
A Luxury Pad in Williamsburg Isn't All It's Cracked Up to Be
After moving into a much more expensive and ostensibly nicer 1-bedroom rental on Union Avenue, Tyler Ben-Amotz is finding that the bachelor pad lifestyle isn't necessarily what he wanted after all. Shortly after he signed the lease, his girlfriend moved in. They got a car and a couple of dogs, and now are after what every nesting couple is looking for: more space and a backyard.
Ben-Amotz's lease is up in March, and he's planning on leaving. He was hoping the building would offer concessions, or at least make some sort of contingency plan for the L train shutdown, but it hasn't. For now, he and his girlfriend will look for new places not based on proximity to friends and nightlife, but on the space itself.
"I like the neighborhood a lot, and feel comfortable here, but I am not tied to it as much as I used to be," he says. "There are other places that I wouldn't have wanted to live before that are more appealing now." In the same breath, like Jacobs, Ben-Amotz mentions Cobble Hill and Prospect Heights. He simply doesn't go out as much as he used to, and it's not worth it to him to pay for proximity to an amenity he doesn't covet.
"The L isn't the cause for any of us leaving," Bar-or says. "But for a lot of us, it certainly is the catalyst."
A Great Place 'To Have Burned Out My Youth'
At about the same time that Bar-or and her roommates moved into their Ainslie Street duplex, Drew Devine, a 30-year-old computer programmer, moved into a 1-bedroom in different vinyl-sided multi-family home on Ainslie Street. He moved to the neighborhood for the music and DIY scenes, but ever since the announcement of the L train shutdown, he says, "I've been starting to think about what I really want."
Like Bar-or, Devine makes clear that the L train is not the reason he is leaving — he was already on his way out. Now that the neighborhood is losing its convenience, though, staying would only delay the inevitable.
"The stuff I moved to Williamsburg for has moved farther out," he says referring to the concerts and music venues he used to frequent. "And the truth is, I don't even go to those types of events anymore, so there's not a real reason for me to stay. My priorities have shifted."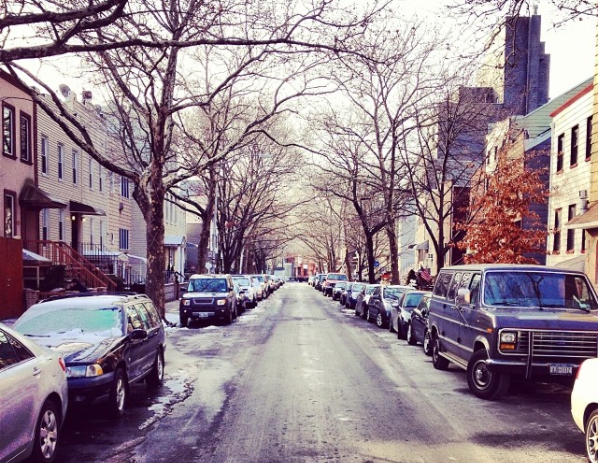 Devine has loved living on Ainslie Street and has a deep affinity for this heavily Italian pocket of Williamsburg. He is less confident about the neighborhood at large. He feels he pays too much (although his $2,200 rent has not gone up in the five years he's lived there) and is worried about the encroachment of waterfront Williamsburg's expensive restaurants and loud bars further east.
"I am not sure of the direction Williamsburg is headed," he says, "and I am not willing to weather the next 18 months without the L and another five years to see where the neighborhood ends up." While he is not necessarily looking to put down roots, he does admit he's looking for stability. He wants something quieter and more unassuming.
"I'm getting older, I guess. I've put on ten years in the last five years," he laughs, then quickly adds: "But I can't think of a better place to have burned out my youth."
When the Crowded L Train Became Too Much
While Devine makes light of the transition he's considering, other Williamsburg residents view the L shutdown as a pivotal moment, both personally and for the city at large.
Tim Mullowney, a 35-year-old sales executive at StreetEasy, moved to Williamsburg in 2010 after getting sick of spending tons of money cabbing from his apartment in South Brooklyn to venues like Glasslands and Music Hall of Williamsburg. "I moved here because there was music and it was cheap and it had great subway access. Now it's not cheap, there's no subway, and I don't see the music anymore."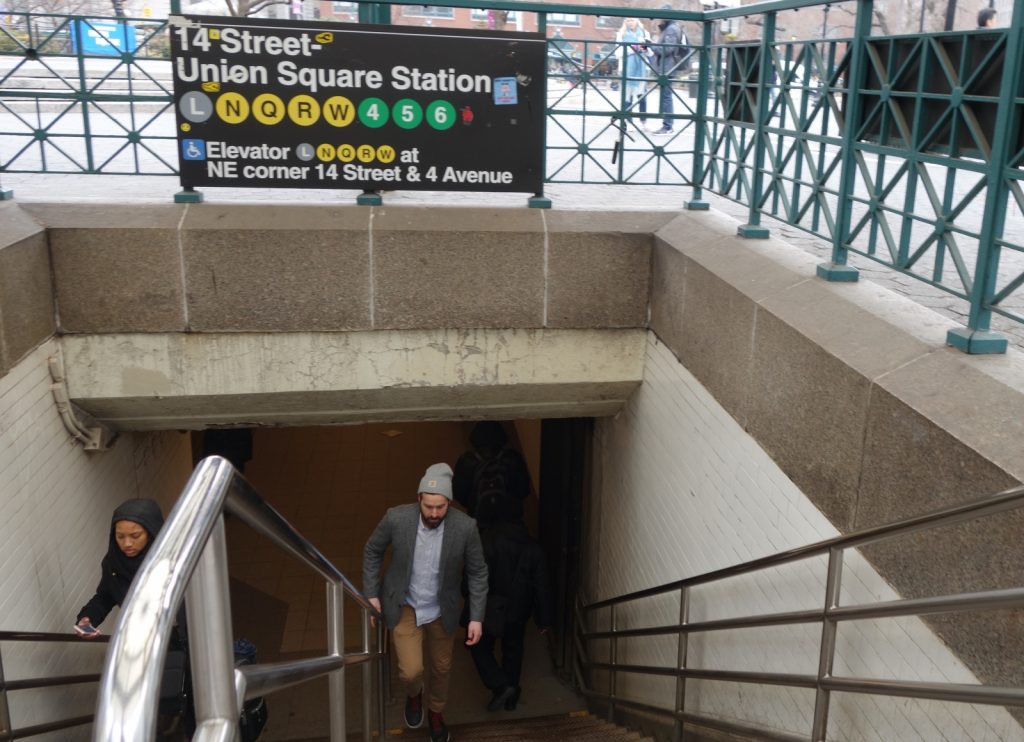 Mullowney and his wife are expecting their first child in April, and while they are currently renting a 2-bedroom, their plan is not necessarily to stay in the neighborhood. "We'll stay to see if it's bearable, at least for the short-term," he says. But Mullowney and his wife are not looking for another rental: "The next home that we want to move into, we want to buy."
The dream of homeownership for Mullowney and his wife isn't going to happen in Williamsburg, and it's not going to happen in Park Slope, either, he says. "We'd go north, we'd go upstate."
While this dream of getting out of Williamsburg and moving upstate is tied to a desire for more space and better prices, it's also a reaction to what he sees as the declining quality of life in the neighborhood.
"Access to the subway used to be an asset in this neighborhood," Mullowney says. "Now, it is pushing people away." He describes countless overcrowded commutes on the L, and the sense of anxiety that sets in when the train gets stuck in the East River tunnel, or when he has to fight through the crowds. They got so bad over the summer that he took to getting off at Third Avenue and walking three avenues to work to avoid the crush of commuters at Union Square. "Each time, I get to street level and can breathe again, I say a little thank you."
Facing a failing subway system, a neighborhood that no longer matches his needs, and declining quality of life, Mullowney questions whether he and his wife are long for this city, "What made New York City great, what made Williamsburg great, is now killing it and driving people away," he says. "It's a slowly dying behemoth."
—
Hey, why not like StreetEasy on Facebook and follow @streeteasy on Instagram?