Furniture Hacks and Other Small Apartment Ideas
Want to fall into a time-sucking Internet wormhole? Type "small space furniture" into Pinterest and start scrolling. What I've found could be filtered into a handful of subcategories. The two main ones are small-space hacks and multi-purpose furniture. Then there are pieces that are truly innovative, such as a rubber bathtub that folds up and onto the wall when not in use, a beautiful sofa that turns into a dining set and the pièce-de-résistance is a must-see 200-sq.-ft. studio that acts like a 600-sq.-ft. studio.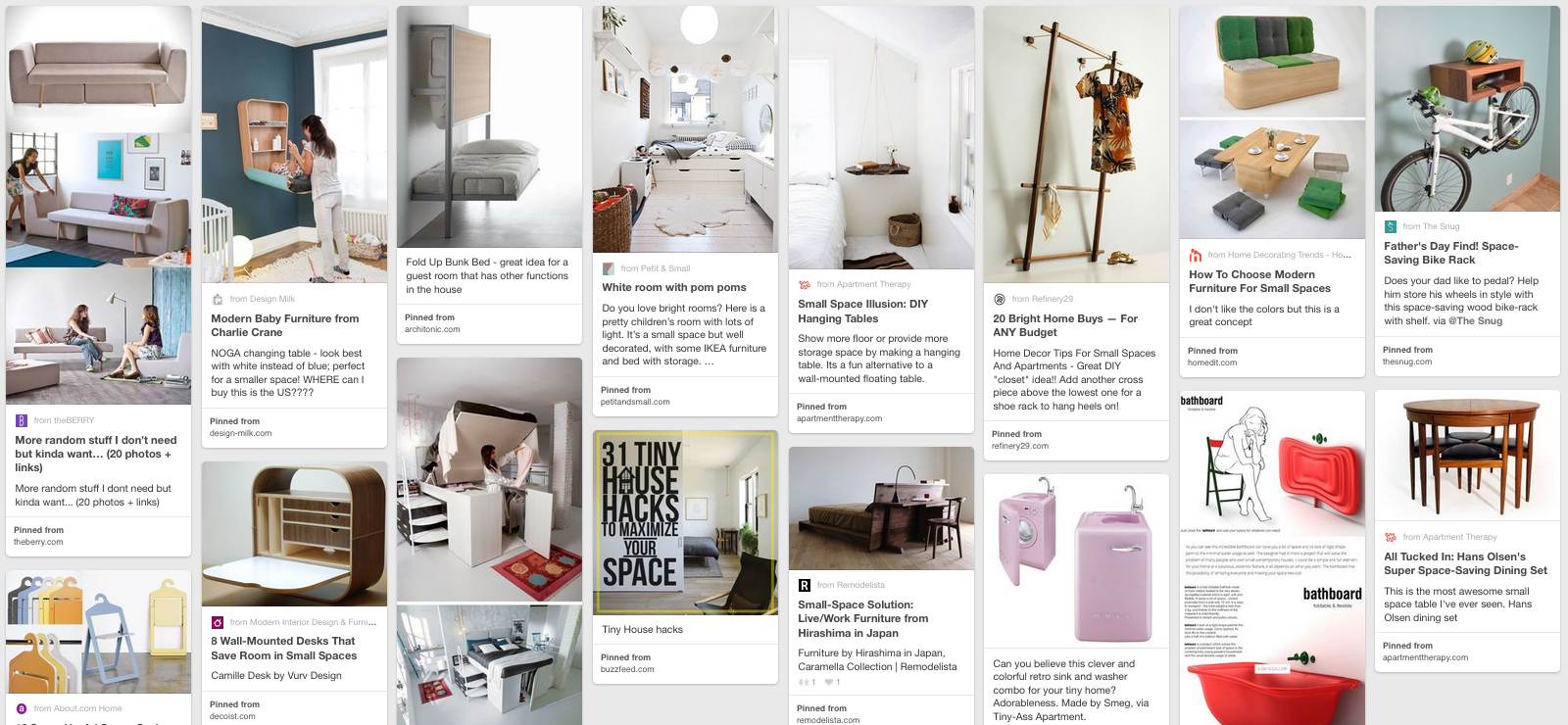 The subcategory that I call "small-space friendly," is the one I find most relevant these days. My husband, two kids, and dog make very efficient use of a smallish two-bedroom. At some point, we will need — and yes, want — more room. In the meantime, as we acquire furniture, we lean towards the forever pieces, those that work equally well in small and bigger spaces. Perhaps you're in the same situation? Here are a few of my favorites: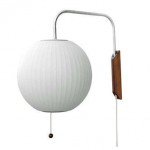 The Nelson Ball Wall Sconce: Thanks to more generous proportions, this classic is a good stand-in when you're lacking space for a statement-making floor lamp, and/or prefer to use whatever tables you have for other things. We came across this sconce when searching for one with a power cord (most sconces require wiring, which is not ideal if you can't do electrical work), and it's one of the few sconces where the cord looks good and is part of the design.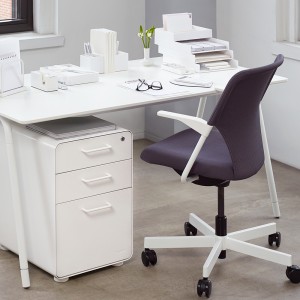 You know what will make your small abode look even smaller? Random file boxes, stacks of mail, and surfaces covered with random office supplies. Even if you're super-diligent about keeping this clutter out, you still need a place to stash important stuff. Poppin's lockable file cabinet is nice enough to double as a side table or nightstand, has discreet casters to move it out of the way, and (as any parent of clumsy kiddos will notice) no sharp corners!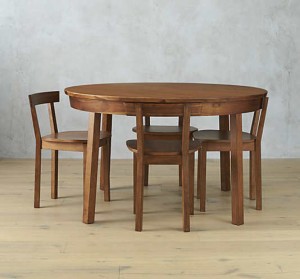 Dedicated dining rooms in this city are a bit of a luxury, but dining sets to squeeze into a corner abound. My favorites are the ones where the chairs tuck right under the tabletop. Among the benefits, at least if you see clutter as the enemy of small spaces: those chairs won't become de facto coat hangers. You could add something like this Hans Olsen set to your antiques shopping list, although the Claremont set from CB2 is readily available.
There are plenty of people that can make do without a desk. I'm not one of them. Thankfully there are so many wall-mount options. Wooden Mallet Fold-away Wall Desk is perfect for the price (although I'd probably jazz it up with a coat of bright paint) and could easily be repurposed later on as a craft center or mini workbench. But my top pick is this floating desk by Orange 22 (below), which works for both desktops and laptops, and understated enough to blend into any room as you move on.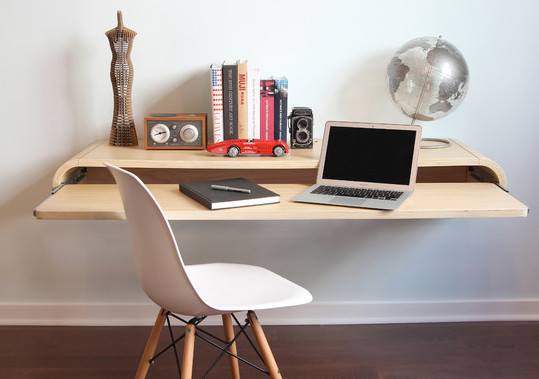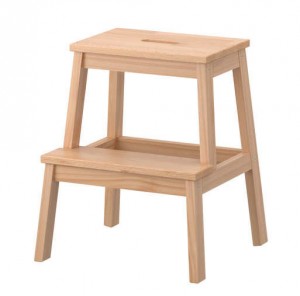 Ikea's $14.99 Bekvam step stool wins a spot on this list because a)I've used one consistently for over nine years and b)it serves so many purposes that I'll have one for about 39 more. Aside from being a reassuringly sturdy step stool, it also works as a side table, plant stand, and extra dining chair, which makes up for the fact that it doesn't fold. Our four-year-old uses it every day for his breakfast table and as a helper stool. (Side note to parents of little ones: for the helper stool, you might want to get two stools and build something safer. You can find the directions here. Of course this demotes the Bekvam to single-purpose, but it's temporary.)
The Paramount Sectional from Blu Dot: A sectional? In a small space? I've saved this one for last because it's a maybe/maybe not. We first found it when searching for a sectional with plenty of seating for a smaller room (this one is 102" across, while most are about 10" wider). While other smaller ones were uncomfortable or looked too chunky, something about this one was just right. We liked it so much we purchased one for ourselves. And because you're reading this far you likely don't have a guest room. More good news: when cushions come off, overnight guests have a nice, not-at-all springy bed—and the kids have materials for an instant fort.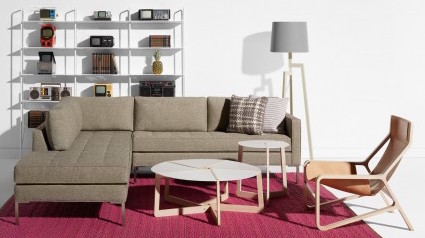 Related: