Renting in NYC: The Ultimate Guide
More than 65% of New York City residents are renters, so whether it is your first time searching for an apartment or the 10th, you are not alone. Our guide to renting in NYC shares everything you need to know about the ins and outs of renting, from how much rent you can afford to tips for breaking a lease (hey, it happens!). Other topics covered in this guide to renting in NYC include how to go about finding the best apartment for you (and roommates if you need them), what to expect at a lease signing, paperwork and fees you'll need to rent a place, whether you should use a broker, and much more.
Ready to search for your new apartment? Start here.
See the full series
If New York City is notorious for one thing, it's the cost of living. While rental discounts abound these days, it's always smart to pause and ask yourself, "How much rent can I afford?" In essence, the key to financial happiness for a renter is understanding your rent to income ratio. This will help you create a sustainable budget that leaves cash left over for fun stuff, like travel, dining out, and multiple streaming services. Below, real estate experts share tips for securing your dream apartment — affordably.
Manhattan Rentals Under $2,500 on StreetEasy Article continues below
How Much Rent Can I Afford? The 40 Times Rent Rule
Many landlords, brokers, and property managers subscribe to this rule. Typically, your gross annual income should equal 40 times your monthly rent — that's your rent to income ratio. The following example crunches the numbers: For an apartment that costs $2,500 per month, the renter's gross income should be $100,000 per year. And of course, proof of salary will be required.
Still a bit fuzzy about the numbers? Just take your annual income, before taxes, and divide it by 40. That's your total. Now, when you wonder "How much rent can I afford?" you'll know the exact answer.
Here's another way to look at the math: You should spend no more than 30% of your income on rent. To calculate, multiply your gross annual income by .30 and then divide it by 12. You will end up with the same number as the 40 times rule.
Are There Exceptions to the Rule?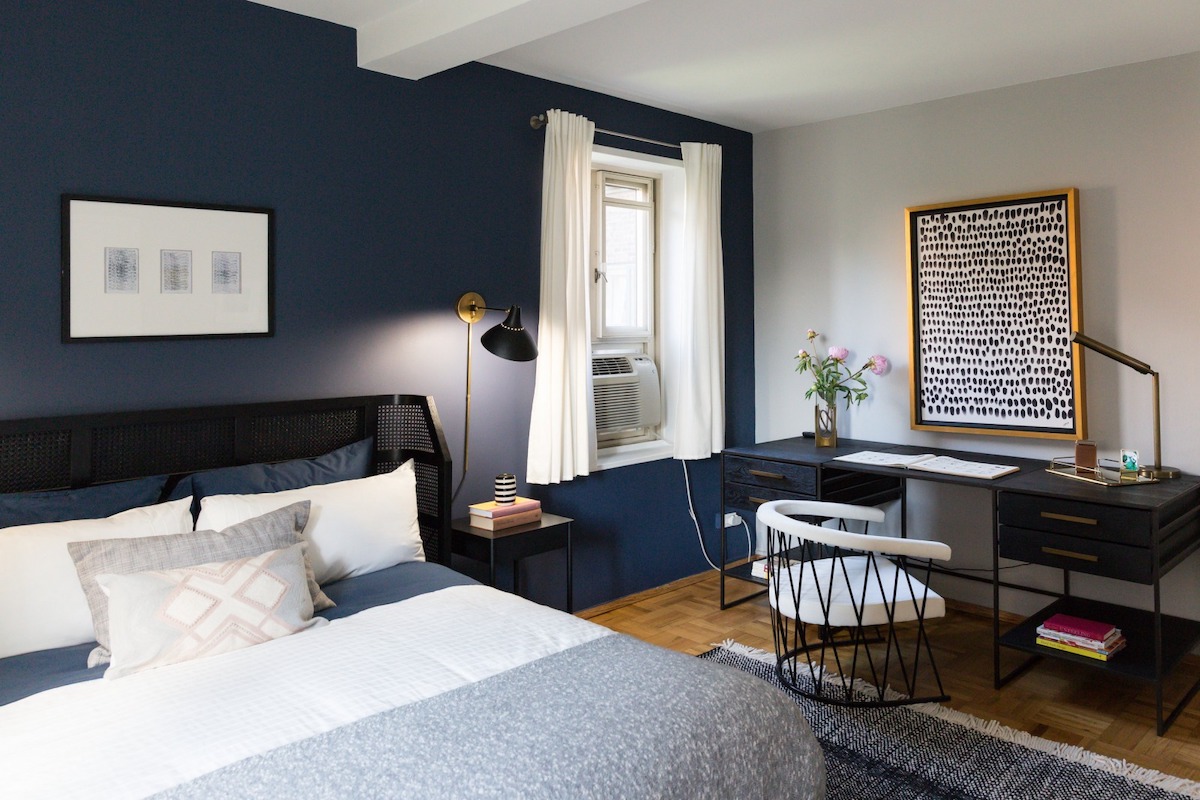 If you have an excellent credit history, some landlords are willing to bend the 40 times rent rule. On the flip side, some buildings actually require an even higher income, sometimes 50 times the monthly rent.
"If an apartment is independently owned, or owned by a smaller entity, there may be some flexibility," says Ivana Tagliamonte of Compass. "For example, I've seen many instances where perhaps the tenant does not meet the income requirement of 40 times the rent but has excellent credit, no liabilities, and a solid amount of money in the bank. Often, with smaller landlords, applications are viewed case-by-case."
Brooklyn Rentals Under $2,500 on StreetEasy Article continues below
Consider a Guarantor
What can you do if you can't get around the 40 times rule? It's time to find a guarantor. What is a guarantor? A guarantor is someone who is legally obligated to pay your rent if you cannot.
Queens Rentals Under $2,500 on StreetEasy Article continues below
What About Brokers' Fees?
Monthly rent isn't the only cost to consider when asking yourself, "How much rent can I afford?" For some apartments, you also have to pay a broker's fee, which can run around 15% of the annual rent.
It's definitely possible to find apartments without a broker's fee, though. Try searching for no-fee apartments on StreetEasy.
More Costs to Consider Besides Rent to Income Ratio
There are a couple more costs to remember when wondering, "How much rent can I afford?" For example, many landlords require tenants to pay the first and last month's rent up front, in addition to a security deposit.
"I would also consider transportation costs, especially if you find a great apartment that's far from the subway," Tagliamonte says. "An affordable studio may not actually be affordable if you're spending a fortune on Ubers."
Rent Concessions
Something else to watch out for? Rentals that offer discounts on the first year's rent, such as rent concessions or net-effective rent. While these apartments initially look like they're within your budget, the second year will provide an unfortunate shift. "With a lot of rent concessions out there, people can get a little bit sidetracked," says Feldesman. "When those incentives no longer apply to the second year's rent, you may discover you can't afford your apartment anymore."
Taking all these factors into consideration should help you figure out the right amount of rent for your budget, this year and beyond.
—
Whether you're looking to rent or to buy, find your next NYC apartment on StreetEasy.