Transportation Hacks for Navigating to NYC Airports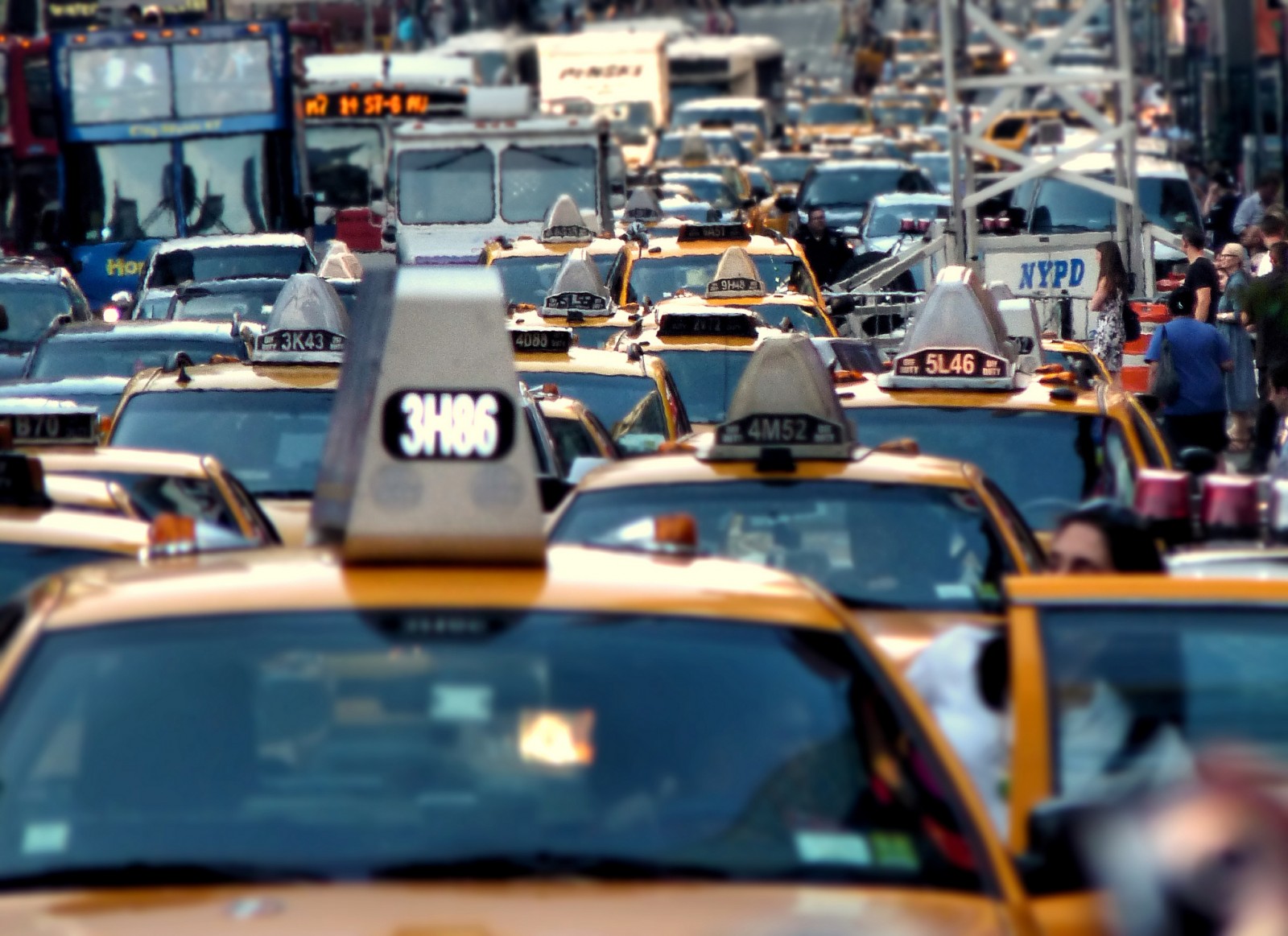 For many NYC residents, the holidays can bring joy, excitement and inevitable travel horror stories. Missed flights, blizzard warnings and general holiday stress can turn a fun winter getaway into disaster. With airline prices down this year, NYC airports may be more crowded than ever during the coming holiday season. Between Dec. 17 and Jan. 1, an estimated 6 million passengers will fly through JFK, LaGuardia, and Newark airports, which means that just as many people will be fighting over cabs, cramming into subways, and finagling last-minute routes to and from the airport. But, never fear – your ultimate guide to a stress-free NYC travel experience is here. Start planning early and consider these useful hacks for navigating NYC airports like a pro.
Hacks for Traveling to NYC Airports by Car
All factors considered, driving is typically the fastest and most convenient mode of transportation to all NYC airports. Best-case scenario is you have a kind-hearted, car-owning friend or family member who will drive you to the airport for free. Most New Yorkers and their kin are car-free, so most often we're left to the mercy of taxis, Uber, and car services to get us to our flights on time. Keep these tips in mind to minimize travel mishaps:
Know How and When to Hail a Taxi
Avoid shift-changes: Whatever you do, do not try to hail a taxi between 4-5 p.m.. No matter how long you stand there with your outstretched arm and panicked look on your face, you will be ignored by a barrage of empty, off-duty taxis and you will certainly be late for your flight. The reason is that many taxis are shared between two drivers who trade shifts at 5 p.m. The first-shift drivers typically stop taking passengers at 4 p.m. so they can get the cars back to the depot in time and avoid getting hit with a fine. Taxi drivers are typically very stringent about their shift changes, so don't assume that you'll be able to charm them into bending the rules and stopping for you.
Be sneaky: Some taxi drivers would rather make several short trips in the city rather than drive all the way to the airport during rush hour. If they see you standing on the curb with a suitcase, they may assume you are going to the airport and choose not to stop for you.  Here's the trick, once you're already in the car, they legally can't refuse to take you to your destination. If you have a big suitcase, try hiding it on the curb or behind a parked car when you're trying to hail the taxi. It may feel a bit duplicitous, but you'll be happy when you catch your flight in time.
Be strategic: When choosing a corner to hail your taxi, take the driving route into consideration. If you're headed Uptown, don't waste time and money by hailing a taxi on a Downtown-only avenue. It's worth walking an extra block or two to ensure that your taxi will be headed in the right direction. You might also consider using Waze or another mapping app you trust to check the route ahead of time and make sure your driver is taking the most efficient route to the airport. If something seems off, don't be afraid to speak up!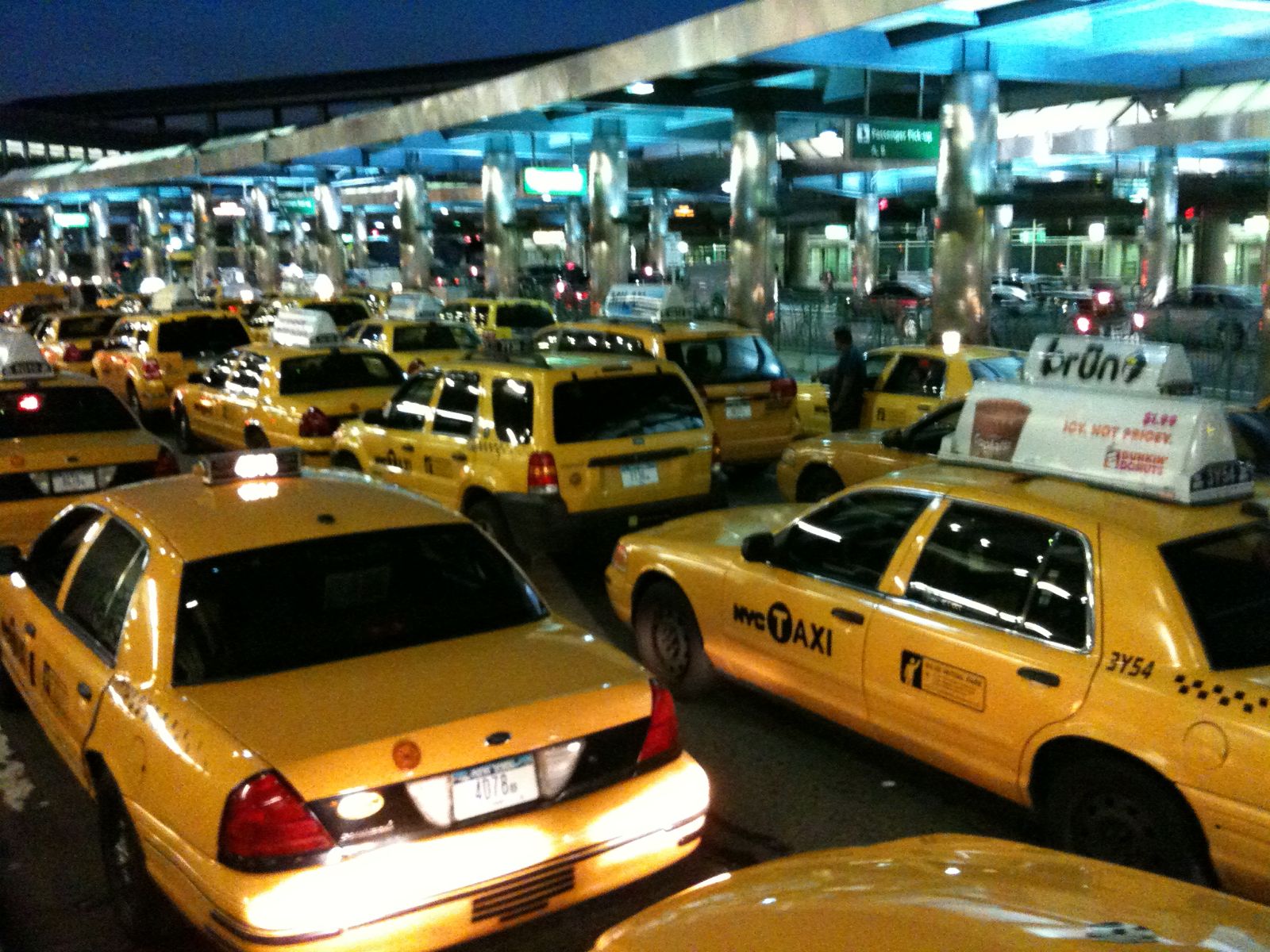 Order a Car in Advance.
Use a local car service: Local car services are often cheaper and more reliable alternatives for getting to the airport than yellow cabs and ride apps like Uber. First, they offer flat rates to each airport, so you won't be subjected to any type of surge-pricing or traffic-related fare hikes. Second, you can schedule a car ahead of time so you're not at the mercy of the GPS dot on your Uber app. Finally, most local car service drivers are NYC natives, so they know the best routes to take during traffic jams and unforeseen roadblocks.

PRO TIP: Ask about the fare on the phone and be sure to bring enough cash. Additional fees sometimes apply when you use a credit card.
PRO PICK: There are plenty of local car services in the outer boroughs, but Manhattanites should consider using Carmel Car & Limo Service. They are a very reliable service with high quality, clean cars. Larger cars are also available for travel with more than four people.
Schedule a ride with Uber: Uber has a new feature that allows you to schedule your ride up to 30 days ahead of your departure time. This can be useful if you're worried about long wait times or limited availability for cars when it comes time to leave for the airport. Keep in mind that Ubers ordered in advance will still be subjected to whatever surge pricing is in place at the time of the ride. For this reason, local car services may make more sense financially.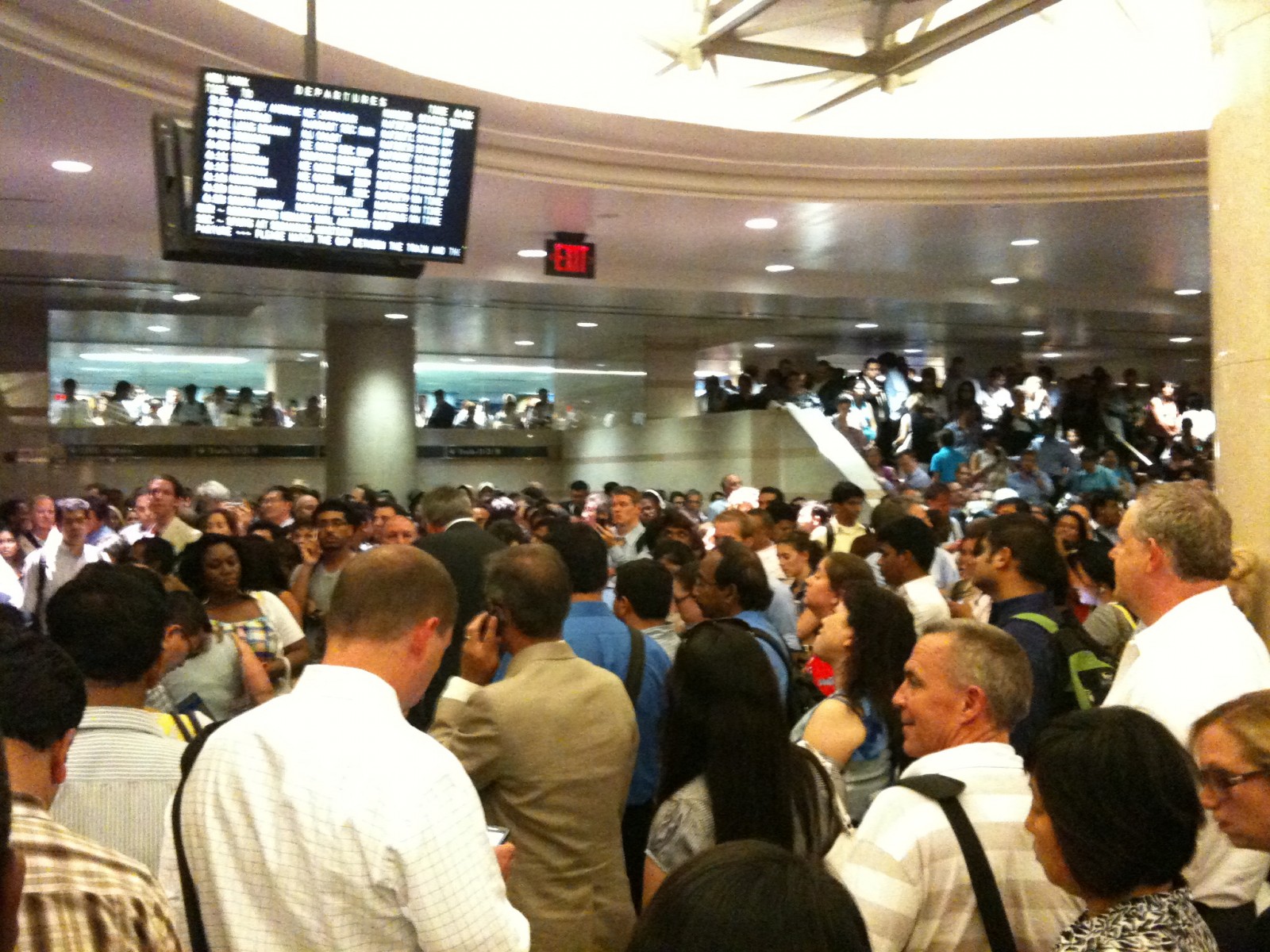 Hacks for Traveling to NYC Airports by Public Transportation
Although driving is usually the fastest and most direct route, there are certain times when you're better off taking public transportation to the airport. For example – during rush hour traffic or a taxi shift change (see above), or if you want to save some money (cabbing to Newark could tack on an extra $100 to your travel budget!). Keep these pointers in mind if choosing public transportation.
Know the Connections
Both JFK and Newark offer monorail-like AirTrain services that quickly and efficiently transport travelers directly to their terminals, but you have to take connecting trains from Penn Station. To catch the AirTrain to Newark, take NJ Transit from Penn Station to Newark Liberty Airport Station. For the JFK AirTrain, take the LIRR to Jamaica Station (you can also take the E, J, or Z train to Sutphan Boulevard, but this option tends to take longer).
Navigate Penn Station Like a Pro
Pick the best entrance: Penn Station can be a real nightmare during rush hour, and it's easy to become lost and panicked if you aren't used to navigating it. When entering Penn Station from street level, be strategic and pick the entrance that will bring you closest to the train you need.

NJ Transit: Enter on West 31st Street and 7th Avenue
LIRR: Enter on West 34th Street and 7th Avenue

PRO TIP: Brooklynites are better off catching the LIRR at Atlantic Terminal. Much smaller and tends to be less crowded!
Check train schedules ahead of time: The departures' board at Penn can be confusing, but knowing the exact time of the train you're trying to catch can help you quickly locate your train and boarding track.

PRO TIP: Be advised that Newark Penn Station is NOT the same as the Newark Airport Station. Trains that stop at the airport are designated with an airplane symbol or "EWR" on the departure board.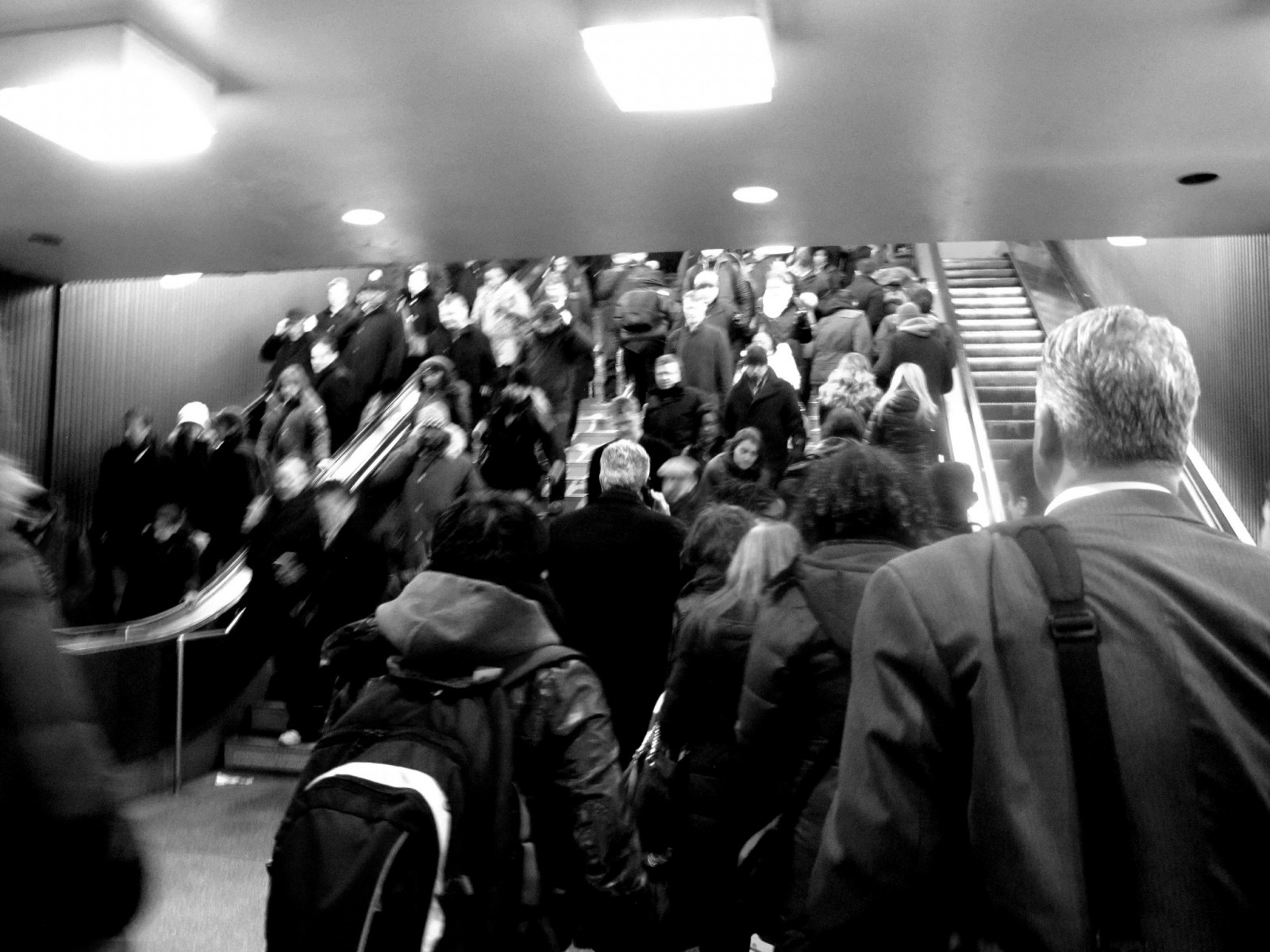 Skip ticket lines: Lines for the ticket kiosks can get crazy long during peak travel times, so make sure to budget enough time to account for this. However, if you're running late and it comes down to buying a ticket or missing your train, keep in mind that you can always purchase a ticket for a slightly higher fee (~$5 surcharge) once you're on the train. If you think this might be the case, make sure to bring cash!

PRO TIP: NJ Transit now has a handy mobile app called MyTix that lets you avoid all of this hassle and buy tickets in advance, straight from your phone!
Wear comfortable shoes: When the track number finally posts on the departures board at Penn, things get crazy. In an instant, people start sprinting and shoving towards the tracks in a hurried frenzy to get a seat. Wear comfortable shoes to protect your toes, increase your speed, and improve your chances of scoring a seat.
Utilize Airport Shuttles
If you wish to avoid the hassle of train transfers without splurging on a private car service, there are several bus companies that provide direct shuttle service and ride shares to the three major NYC airports. Some of these buses offer door-to-door pickups, while others leave from various stops throughout the city (i.e., Grand Central Terminal, Penn Station, Port Authority, and Lower Manhattan). Be forewarned, this is not always the fastest travel option, as ride times can take anywhere from 45 minutes to an hour-and-a-half depending on traffic and pick-up locations. Check out these recommended options for airport shuttles: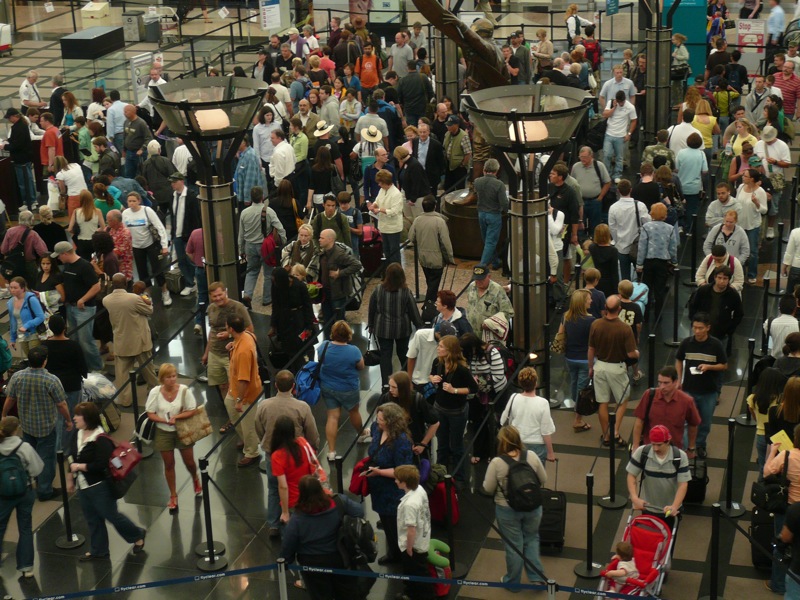 General Hacks for Navigating NYC Airports
Check in online to avoid unnecessary lines and resolve potential issues ahead of time.
Arrive earlier than you think you need to – and then even earlier than that! Airlines sometimes cut off bag check an hour before the flight, so if you are planning to check luggage, get there extra early in case of any unforeseen delays.
Know the rules of the airport and airline. Familiarize yourself with the guidelines regarding carry-on sizes, how many items you can check, and which items you can take through security. Nothing kills time at the airport like pleading with TSA not to confiscate your favorite face cream that exceeds the 3.4 ounces per item rule.
Buy plane snacks and magazines ahead of time to save time and money. Bring along an empty water bottle or drink container and fill it with water AFTER you go through security.
Don't be timid if you are at risk for missing your flight. If security lines are exceedingly long and you're cutting it close, find a friendly agent to help bump you up to the front.
If you're habitually late and willing to pay extra to skip lines, consider enrolling in TSA Pre-Check. It's $85 for five years, which depending on your travel style and tolerance for TSA inefficiencies will quickly pay off. There's a fair amout of red tape and hassle involved in the application process, but for many it is worth the advance time and cost.
Related: