Expecting Guests? Tips on Hosting in Your Tiny Apartment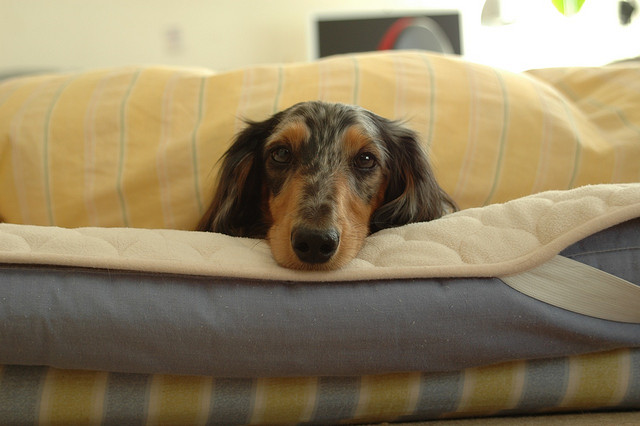 The holiday season is rapidly approaching, which for many of us means that our tiny apartments are about to be infiltrated by friends and family. It's great to have visitors around the holidays, but it's less than ideal to have to cram additional bodies into your personal-sized space. If you happen to have a guest bedroom — I don't understand your life — but, way to go. For those of us with less spacious abodes, here are some simple tips for hosting.
Sleeping Arrangements. One excellent rule of thumb: If your guests get a good night's sleep, the happier they will be. If you host guests often, consider investing in a sofa bed or futon. They will save you space and money and are the next-best thing to an actual guest bedroom. Ikea has a lot of affordable options; some have built-in shelves to store extra sheets and pillows, and you can even choose your individual mattress to ensure maximum comfort.
If you only have guests intermittently and you don't want to shell out for a whole pull-out bed, an air mattress is a great second option. But, make sure you have somewhere to store it. They can be bulky, so make sure you have an out-of-the-way closet or space to store it. You can find them at any big retailer: Target, Amazon, and Walmart all have great options. Most airbeds these days have powerful, easy-to use pumps, so set-up and break-down are quick and easy procedures.
Space. If at all possible, try to set up your guests in a secluded corner of your apartment. Put a folding screen or set up a curtain to give them privacy, if you can. A little reading lamp near their bed is a nice touch. Clear out a drawer or part of a closet for them, so they don't have to live out of their suitcase and make room for their things in the bathroom. Also make sure you have space to store their empty suitcase.
Comfort. Make sure that you have clean sheets, blankets, pillows, and towels for your guests! Consider making a spare set of keys, especially if they plan on staying for a while. It will allow all of you more mobility and cut down on the stress of constantly coordinating schedules. Last but not least, stock the fridge with food and make sure you have some of their favorite beverages handy. For weary travelers, having the comforts of home when they arrive will make sure your visit gets off to a great start.
Related: