Before you start your search for a place to rent or buy, you'd be wise to decode some of the most common terms used to describe New York apartments and buildings.
Classic six
These much sought-after units typically include a formal dining room, a living room, a kitchen, two bedrooms and a maid's suite, which many families use as a home office or as a child's room. Most classic six layouts also include at least two bathrooms and a foyer. The classic seven apartment has a similar floor plan, but includes an additional bedroom.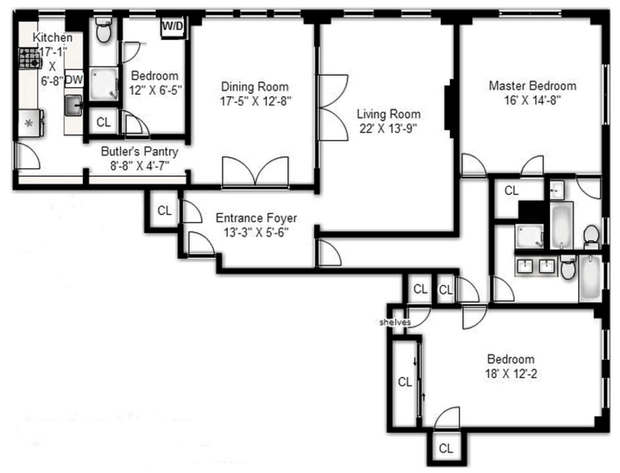 Condo
Each condominium unit comes with its own deed and its own tax bill. Owners share ownership of common spaces such as hallways and lobbies. Rental applications are typically submitted to the respective unit's owner and reviewed by the condo board.
Co-op
When you buy a co-op, you don't actually own your specific unit. Instead, you own shares of a co-op corporation that owns the building. The larger your unit, the more shares you own within the corporation. Monthly fees cover building expenses including property taxes, utilities, insurance and staff salaries. Co-op purchasers must endure a rigorous approval process, including an interview with the building's board.
Duplex apartment
These units include space on two separate, but adjoining floors connected by a private, interior staircase. These units most often are found in reconfigured townhouses, prewar buildings when two units are combined and newer luxury developments.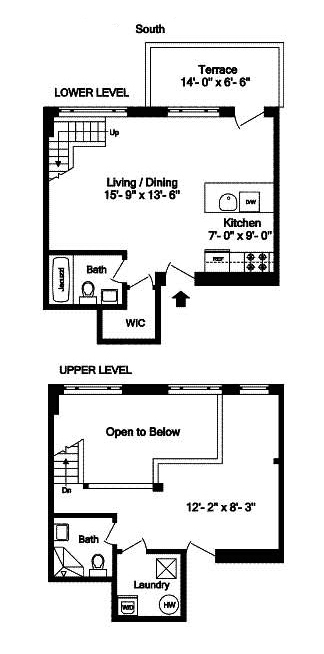 Garden apartment
Typically the bottom floor of a townhouse or brownstone. While layouts vary greatly, this type of unit often has its own entrance, usually below the stoop that leads up to the main entrance of the townhouse. In the rear of the apartment, there's usually a garden area which may be shared with other tenants or it may be accessible only by those in garden-level units.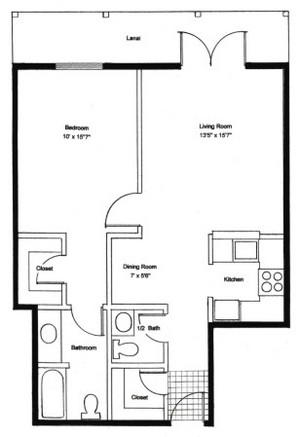 Junior one
This is a large studio or one-bedroom that has a small room or alcove that may or may not have a door separating it from the rest of the unit. The room may be used as a sleeping space, but if it doesn't have a window, it would not be considered an official bedroom.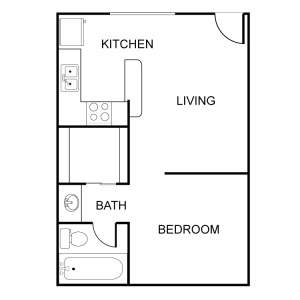 Junior four
This is a one-bedroom unit with four separate rooms – bedroom, kitchen, living room and another small room that could be used as an office or sleeping area, but doesn't have a window or door to be considered a true second bedroom.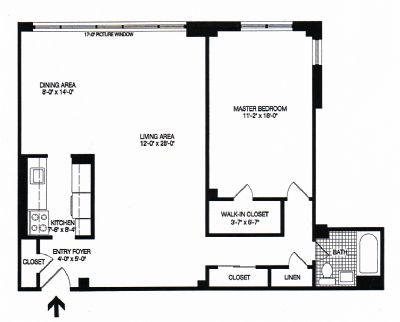 Micro apartments
Under current zoning laws, all New York City apartments must be at least 400 square feet. In 2013, then-mayor Michael Bloomberg created an exception to that rule for "micro apartments." The first of these units were unveiled in spring 2015, all ranging from 260- to 360-square-feet with big windows, ample storage, kitchenettes and Juliet balconies.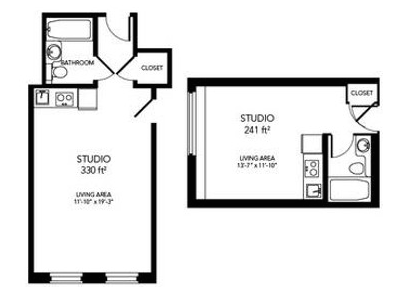 Penthouse
A penthouse unit is located near the top floor of a building – typically in luxury apartments in high-rise buildings. In the early part of the 20th century, penthouses were actually structures located on the roof of a building. These days, the definition has been broadened a bit. Some buildings now boast multiple penthouses spanning their top two to three floors – all still legal penthouses because of setbacks in the roof design, allowing for terrace space.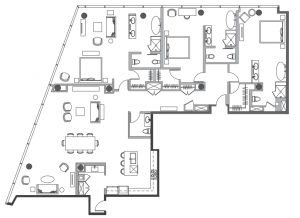 Prewar
A prewar apartment is one built before World War II. These units often have thick walls, crown moldings and other architectural details that can command a higher rent or purchase price. Prewar apartments tend to be large, elevator buildings and are often found on the Upper West and Upper East Sides.
Walk-up
It may seem obvious, but this is a unit in a building with no elevator, which means you'll be walking up – and down – stairs to get there. These units are typically located in buildings with less than six floors. Buildings with more than six floors must have an elevator.
Find Your NYC Apartment
StreetEasy has the largest set of real estate listings for New York City