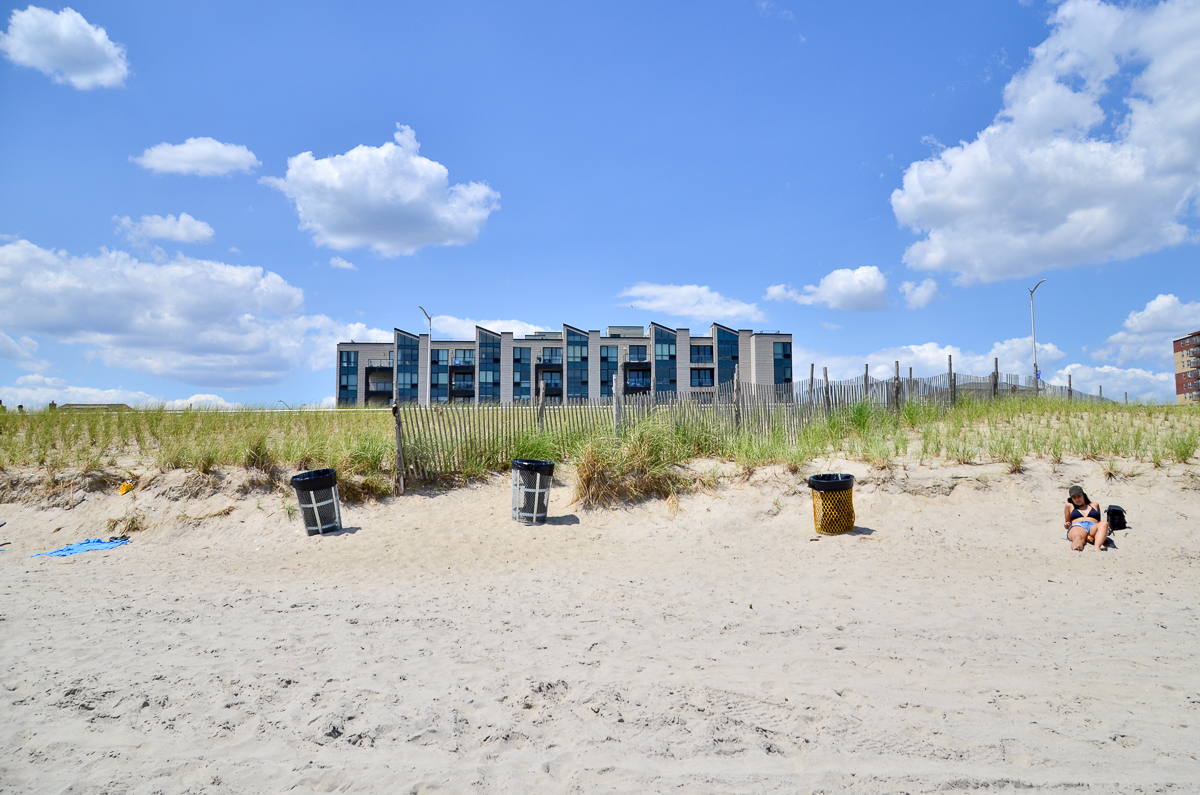 An hour or so on the A train will bring you to the Rockaways, a long spit of sand in lower Queens that mixes a laid-back, beach-community vibe with the familiar grit of New York City. Come summer, the beaches of the Rockaways attract diverse crowds of families, hipsters, teens and surfers to enjoy the sun and the boardwalk scene. We recently took a day trip out to the Rockaways to show you what to expect when exploring the far, far side of NYC.
1. You Might See a Surfboard on the Subway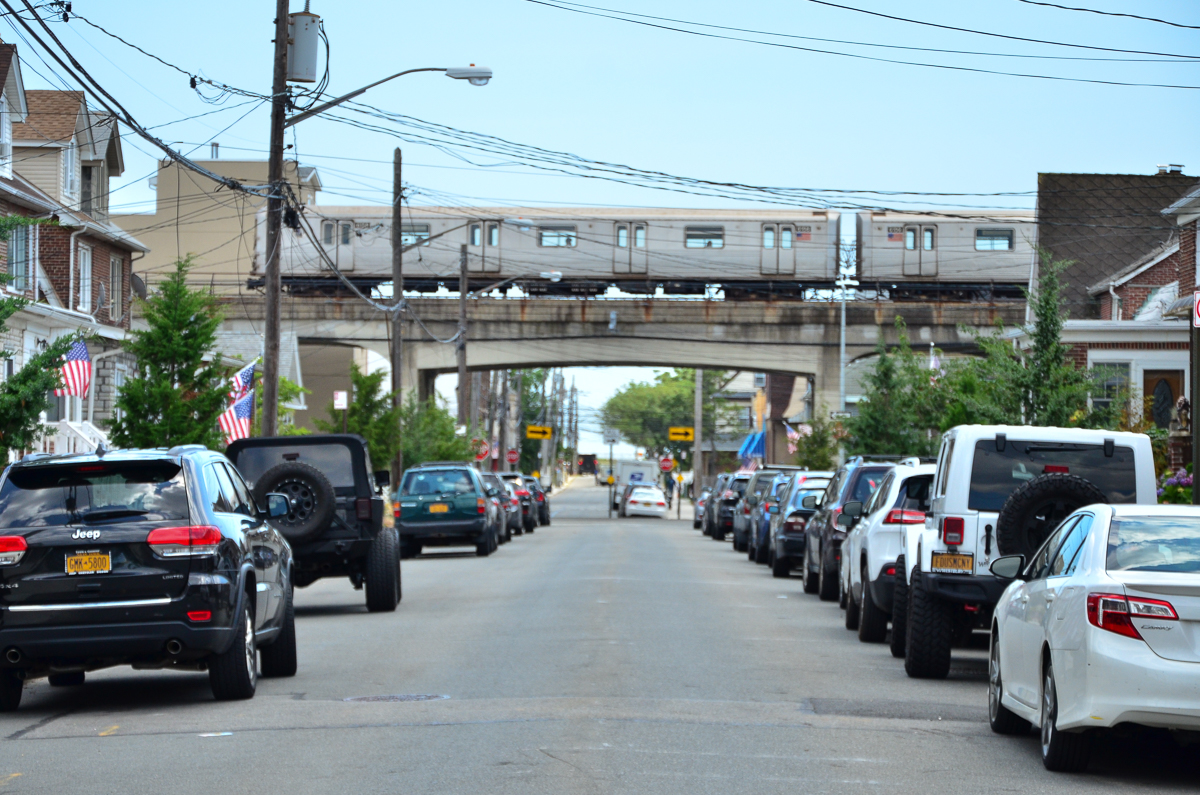 Ever sat next to a person with a surfboard or beach umbrella on the subway? Chances are they're heading out to the Rockaways, a long, narrow peninsula that includes the neighborhoods Far Rockaway and Rockaway Park. The A train offers direct service to the beach, and cuts right through the middle of this narrow spit of sand.
2. You'll Find Beach Bungalows, Bus Stops and Mom-and-Pop Shops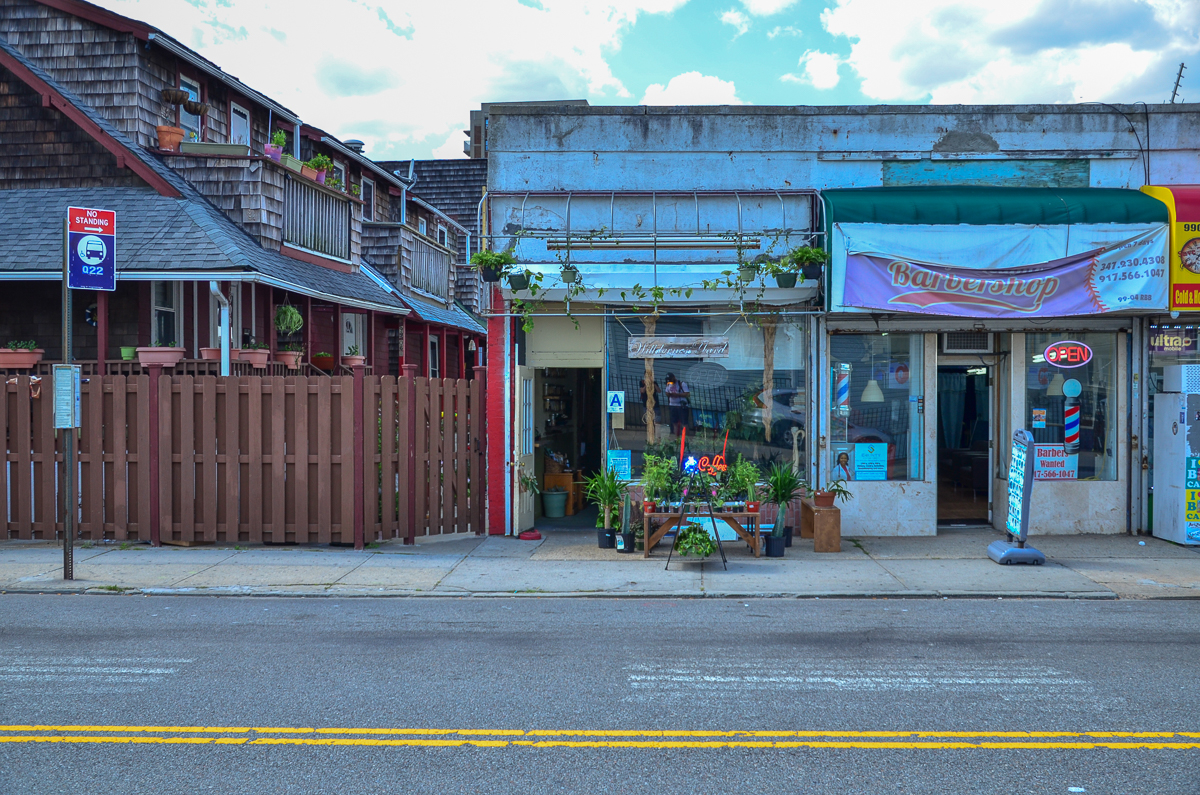 Sure, it's got a beach and a boardwalk, but the Rockaways is far from your typical beach town. Ramshackle bungalows alternate with small businesses, bus stops, and taco shops, many with neatly swept stoops and well-tended window boxes. Despite its eclectic vibe, a strong sense of local pride pervades.
3. You Can't Get Lost. All Roads Lead to the Beach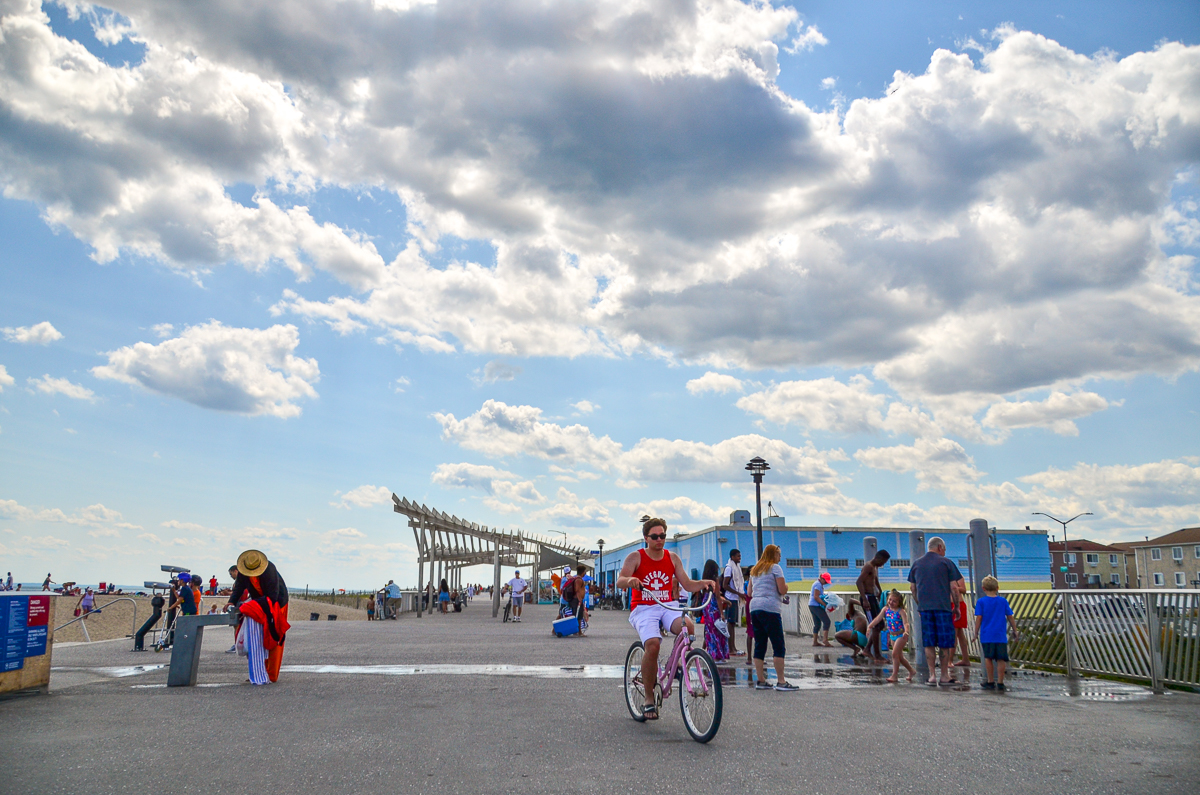 No need to pull out Google Maps. Once you get off the subway, pretty much all roads lead to the beach. Just follow the scent of sea air and you'll soon find yourself smack-dab in the middle of the boardwalk, which stretches over 5.5 miles and offers some amazing biking, skating and pedestrian paths. The people-watching is pretty good, too.
Check out NYC's Top Waterfront Parks: Does Your Favorite Make the List?
4. Reminders of Hurricane Sandy Are Everywhere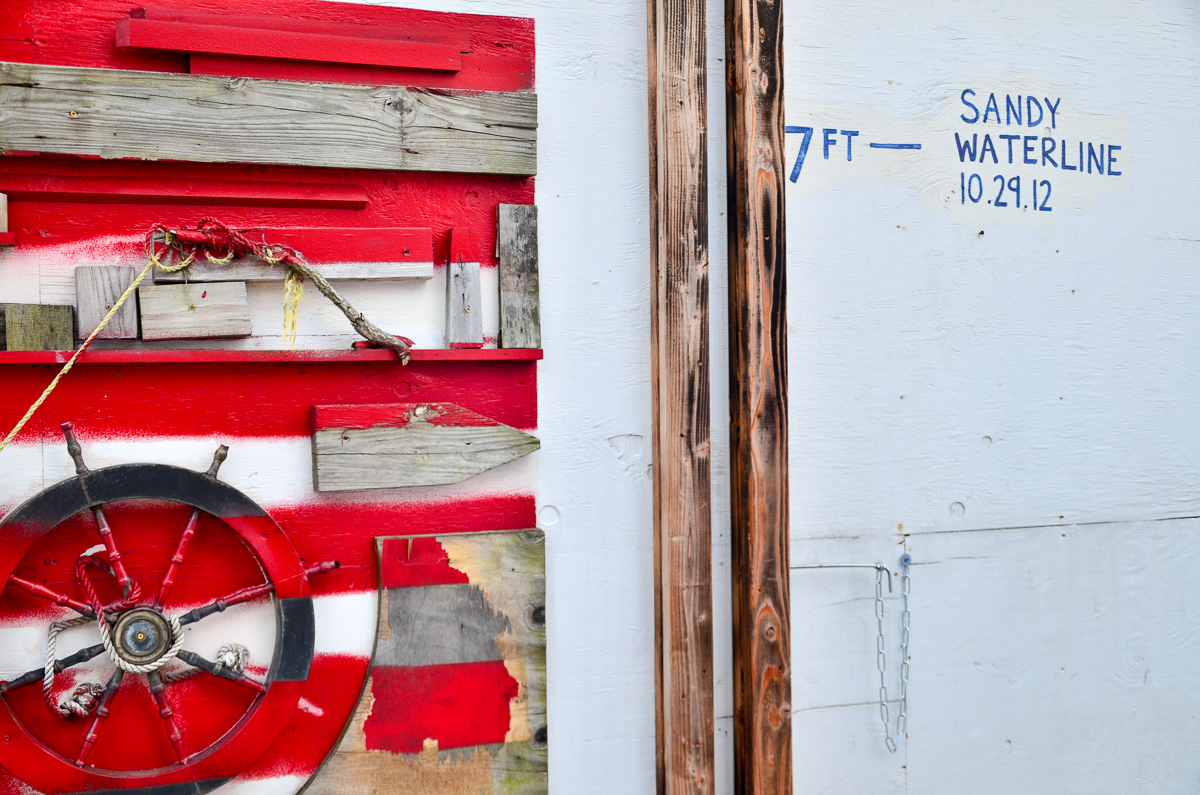 For Rockaway locals, memories of Hurricane Sandy are still fresh. The area was devastated in the 2012 superstorm, and its impact has not been forgotten.
5. Thanks to Sandy, the Boardwalk Got a Facelift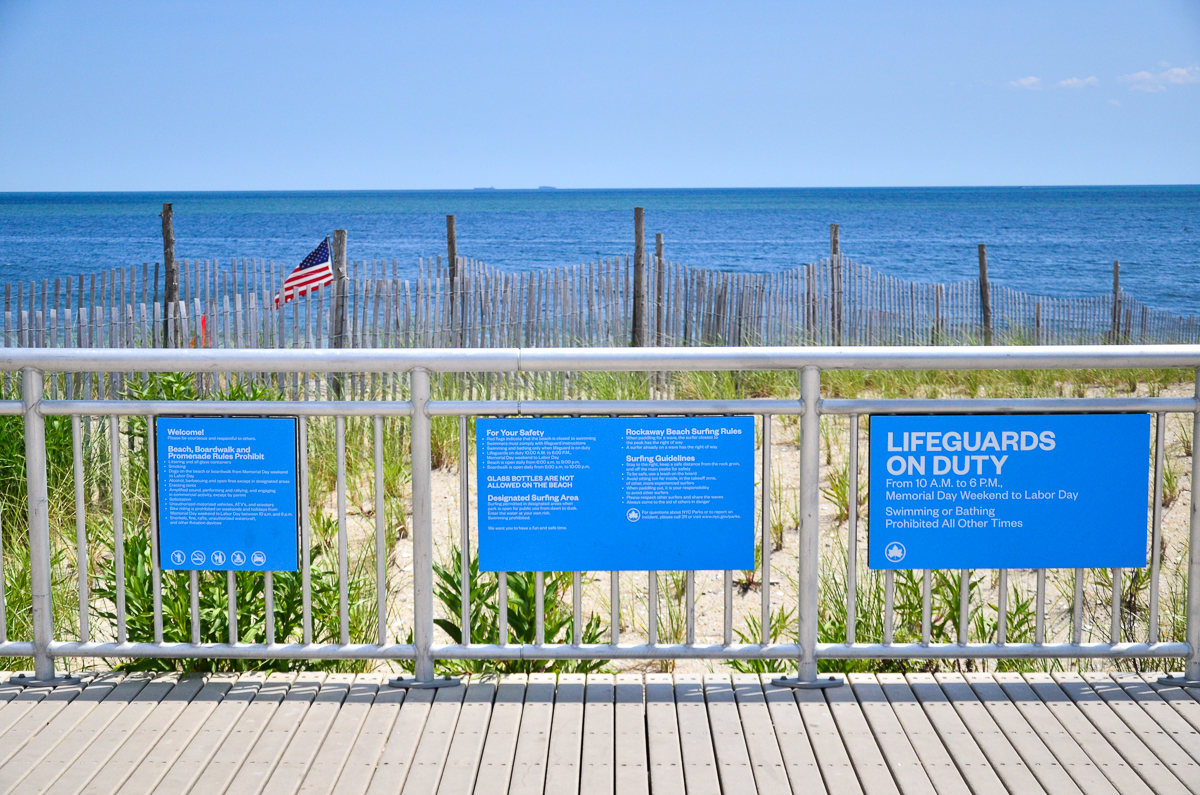 The NYC Parks Department has worked hard since Hurricane Sandy to make the boardwalk a great summer destination. The city invested $120 billion in reconstruction after Sandy, and unveiled the final section of the project in time for Memorial Day weekend this past year. Infrastructure improvements include free Wi-Fi, free sunscreen, plenty of bike racks and clean (yes, clean!) bathrooms every half mile.
6. You're Gonna See Some Skin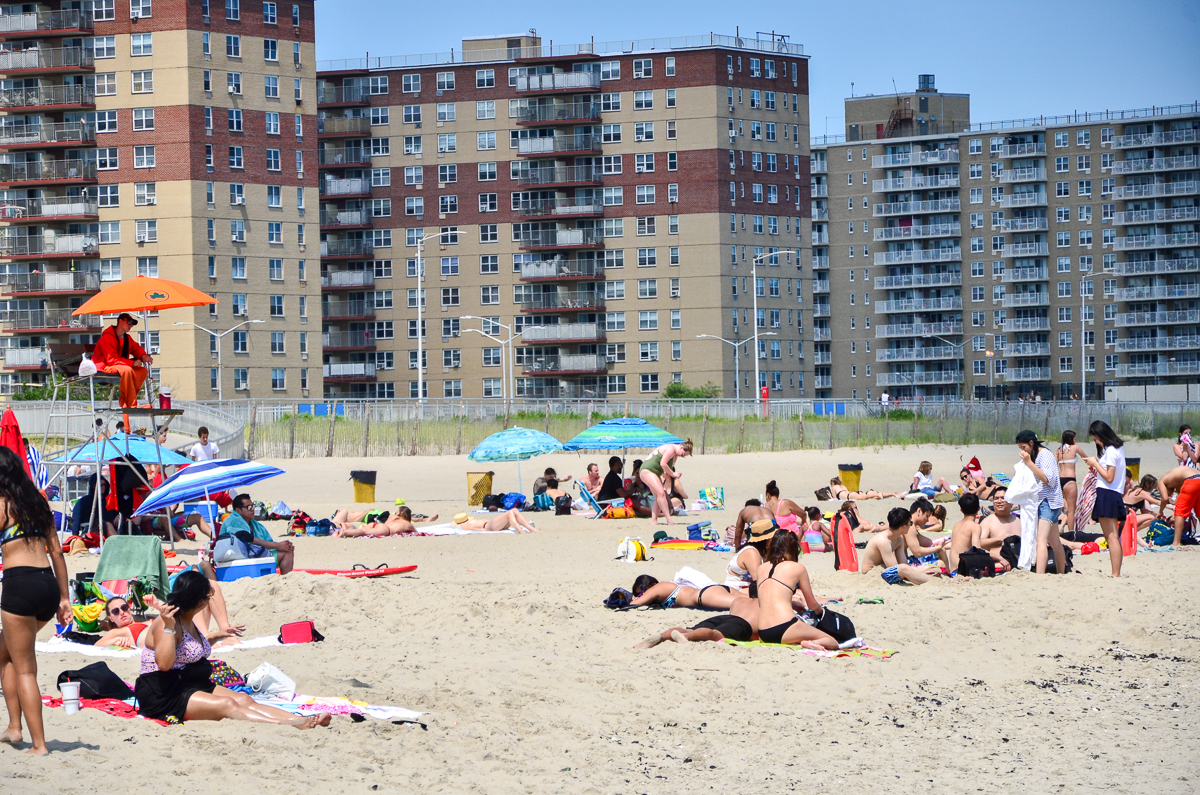 Without a doubt, the place to be in the Rockaways is the beach. And there's a lot of it out there — more than 170 acres. On the weekends, it's a hectic, colorful scene with tons of people laid out in a variety of bathing suits and string bikinis. Beach 116, Beach 90 and Beach 67 streets, where the train stops and concession stands line the boardwalk, can get especially busy.
7. And When You've Got Too Much Sun, You Can Get an Arepa
The place to eat and drink off the beach by 108th Street is Caracas Arepa Bar. This Williamsburg staple plunked down an outpost just feet from the sea to serve great Venezuelan food and top-notch frozen sangria to sunburnt pilgrims. Listening to music on the shaded veranda while snacking on a jalapeño-and-sweet-plantain arepa and sipping an ice-cold sangria is a perfect way to take a break from the beach.
8. If You're Still Hungry, There's Also Rippers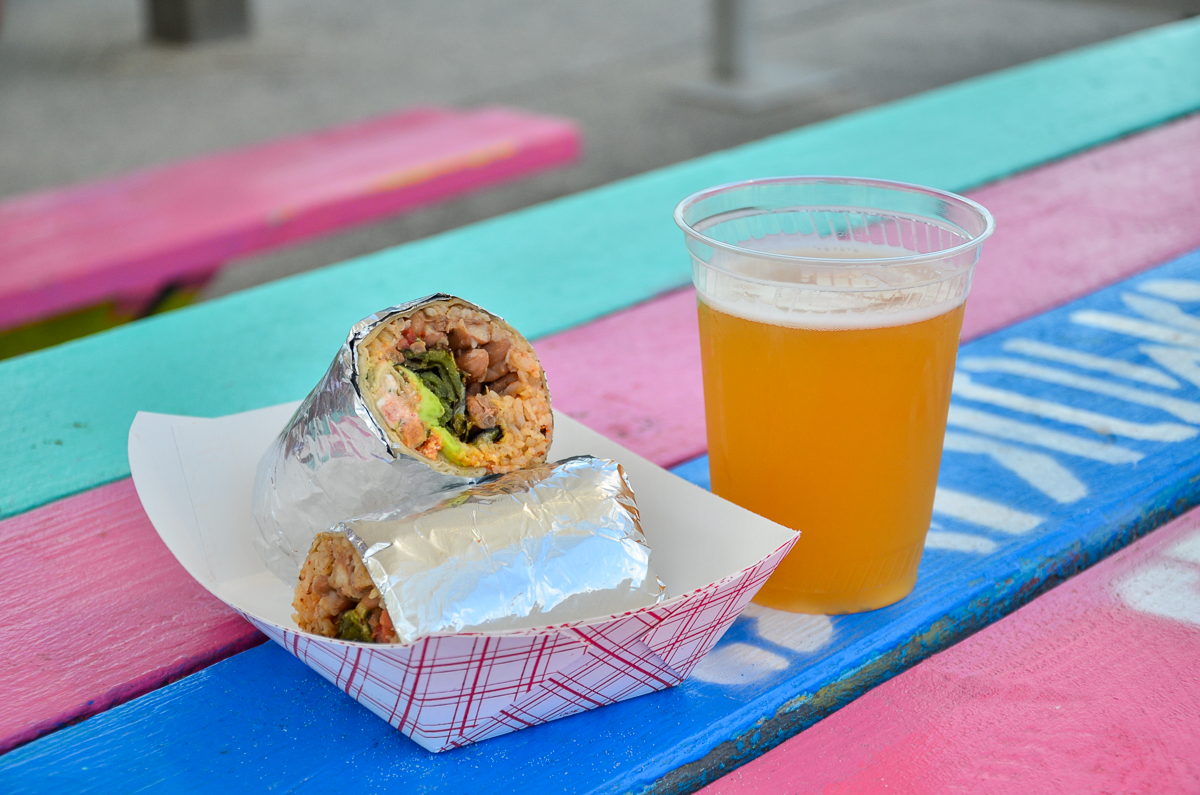 The Rippers sandwich shop is all about comfort food for your beach day. Cheeseburgers, cheese fries, cheesy burritos, local beers and communal tables make this spot a go-to for the hungry, salty masses.
Need an Affordable Family Vacation? See 4 Vacation Destinations Near NYC
9. It's Where Surfboards Blend With the City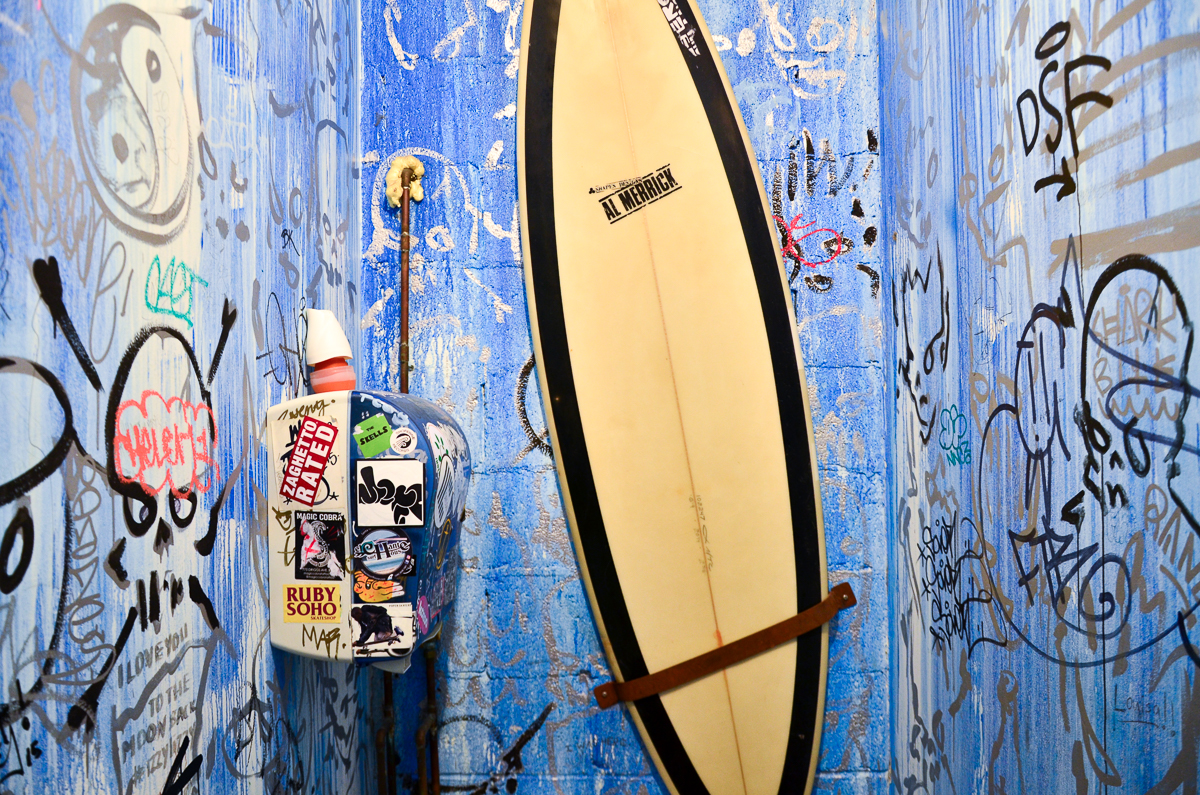 In a city famous for shoebox apartments, who has space for an ironing board, let alone a surfboard? Yet somehow local surfers make it work — often by hanging their boards from the ceiling, affixing them to the backs of doors, or tucking them into a bathroom, as the photo above illustrates. For the growing community of New York City surfers, the Rockaways is the place to go, and the de-facto clubhouse is Boarders, a family-owned surf shop on Beach 92nd Street.
10. And Where There's a Surf Shack Under the Tracks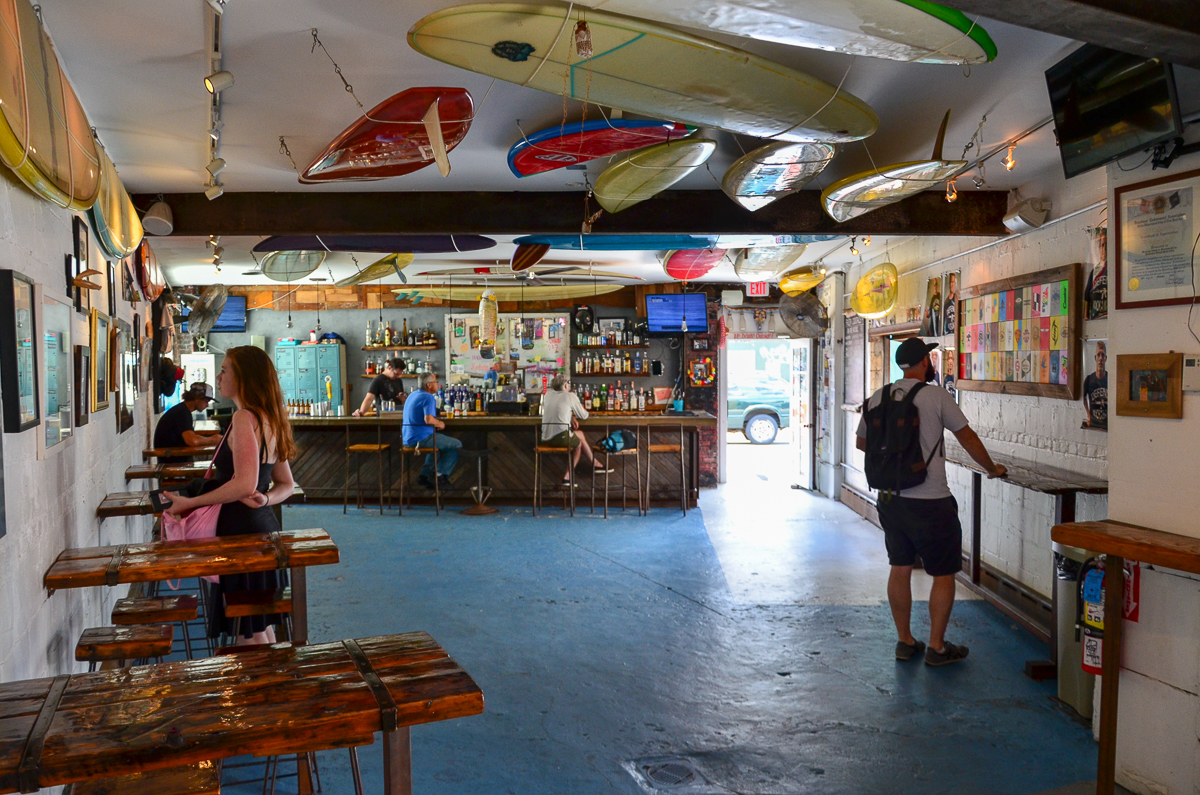 Another surf community favorite is the Rockaway Beach Surf Club, where you can find a bit of La Jolla tucked under the tracks of the A train. The California optimism is real at this café, which is focused on bringing art and environmental compassion to the sometimes-gritty streets of the Rockaways.
11. Order the Tacos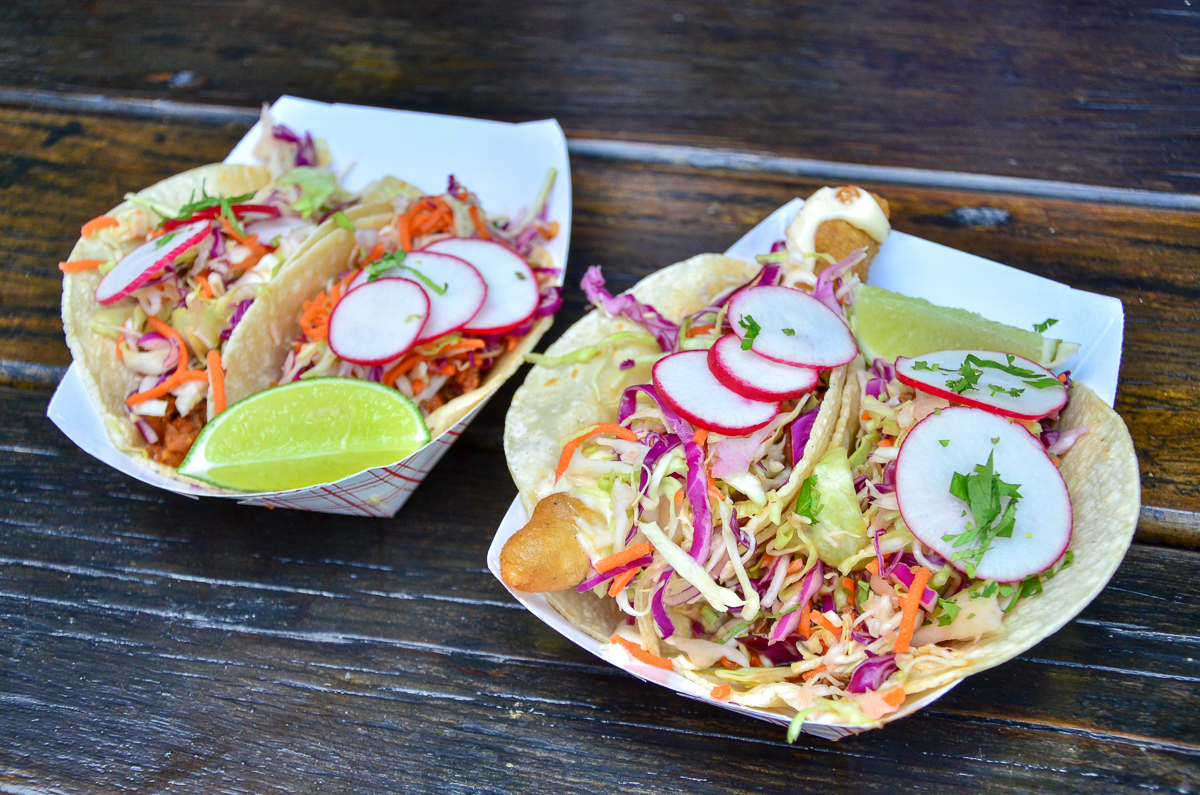 Seriously — the fish tacos at Rockaway Beach Surf Club are legit.
Looking for a Real Escape? See the 5 Great Beach Destinations Near NYC
12. Don't Forget to Head to the Bay Side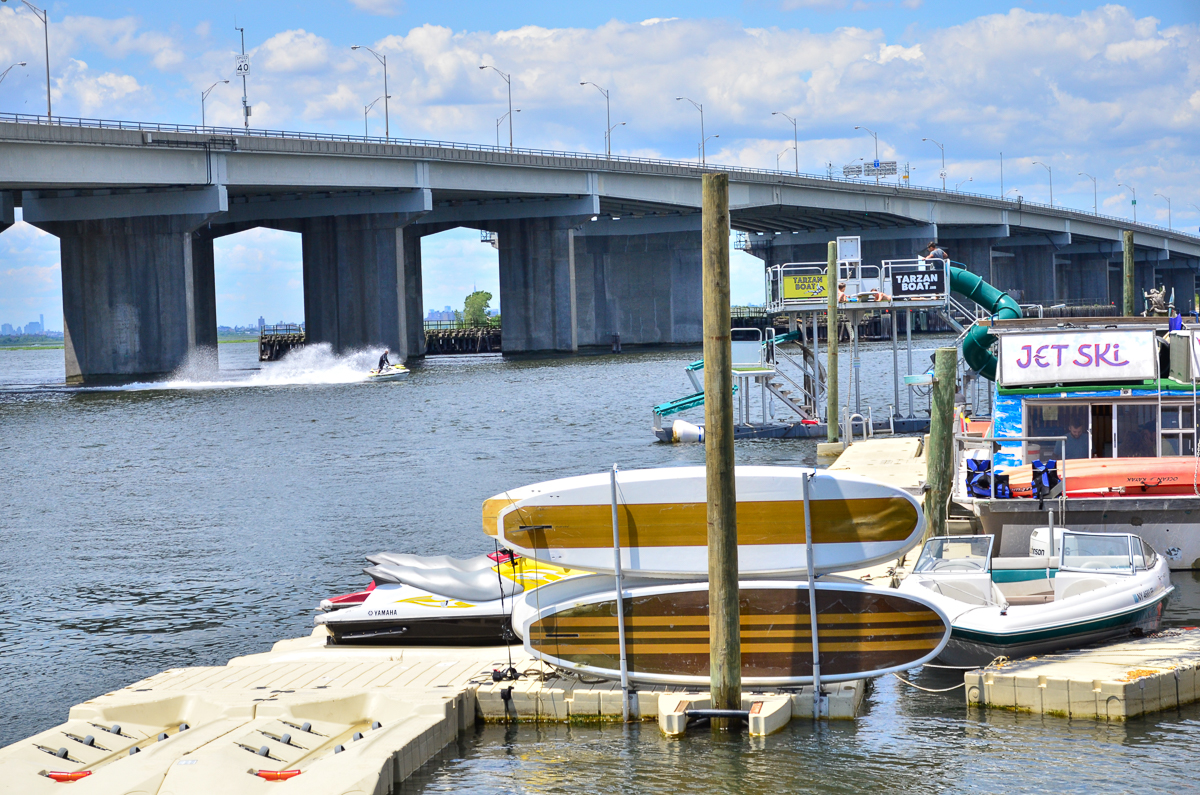 The north side of the Rockaways doesn't get a lot of attention, but Jamaica Bay is a national recreation area with plenty of wildlife and even uninhabited islands to explore. Rockaway Jet Ski is capitalizing on the adventurous souls who might opt for a Jet-Ski tour or a stand-up paddleboard session over lounging on the beach.
13. No Need to BYO Jet Ski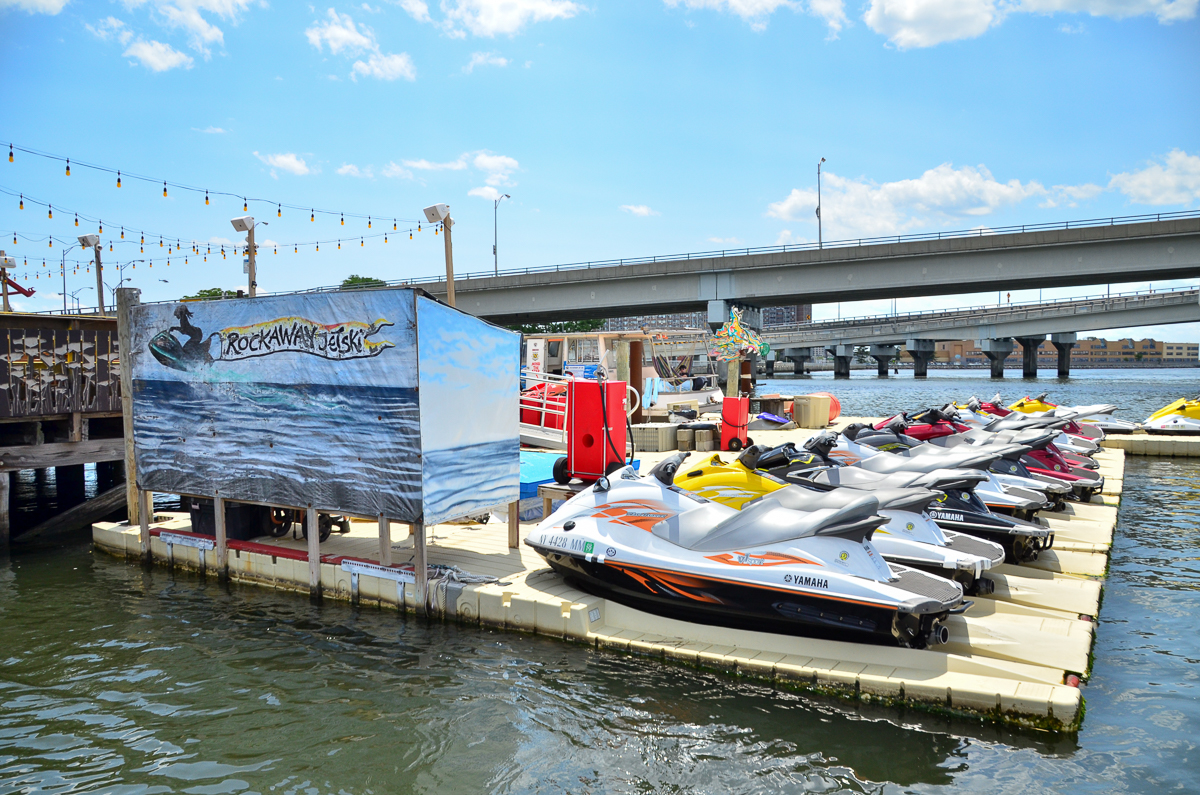 No jet ski?! No problem! Rockaway Jet Ski allows you to rent "sea crafts" for the afternoon. You can ride solo or with a guide. They've also got a great water park setup, with a slide, trampoline and rope swing. If water activities aren't your thing, park yourself at Thai Rock, the bar down by the dock, where you can sip on a cocktail and watch the Jet Skis zoom around.
14. When Evening Arrives, Head to Low Tide Bar …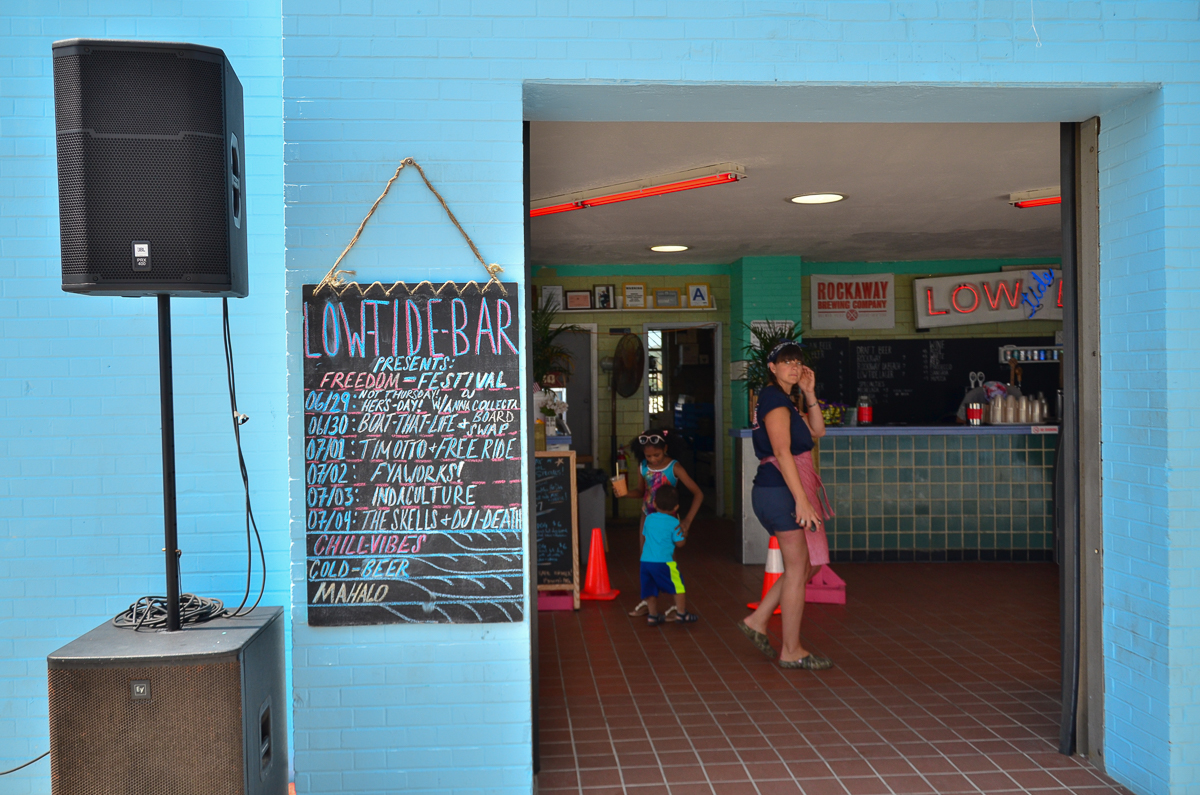 If you're around Beach 98th Street when the sun starts to set, make your way over to Low Tide Bar, an outdoor drinks-and-snacks spot with an impromptu dance floor.
15. … Where You Can Grab a Drink and Start a Party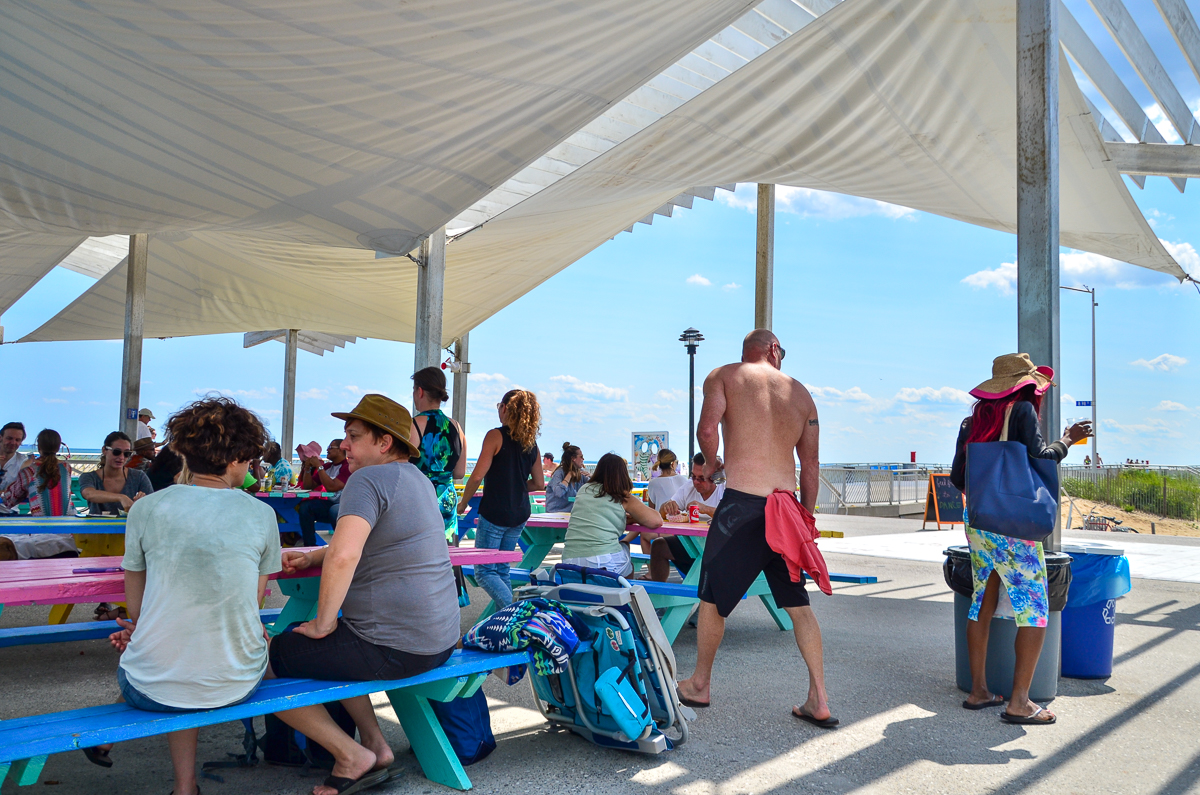 Things start off classy, with sunset cocktails and salsa dancing around dinnertime. Once the sun goes down, though, the scene unravels into raging worthy of a Full Moon Party.
Related:
Photo credits: Mike Johnson. Mike is a freelance designer and photographer. Born and raised in Virginia, he finally came to his senses five years ago and moved to Brooklyn.