Talk about a really great opportunity. A lottery for affordable housing units in the luxurious redevelopment project of a former industrial building once owned by the Jehovah's Witnesses in Dumbo is offering 21 units for qualified applicants at 181 Front Street.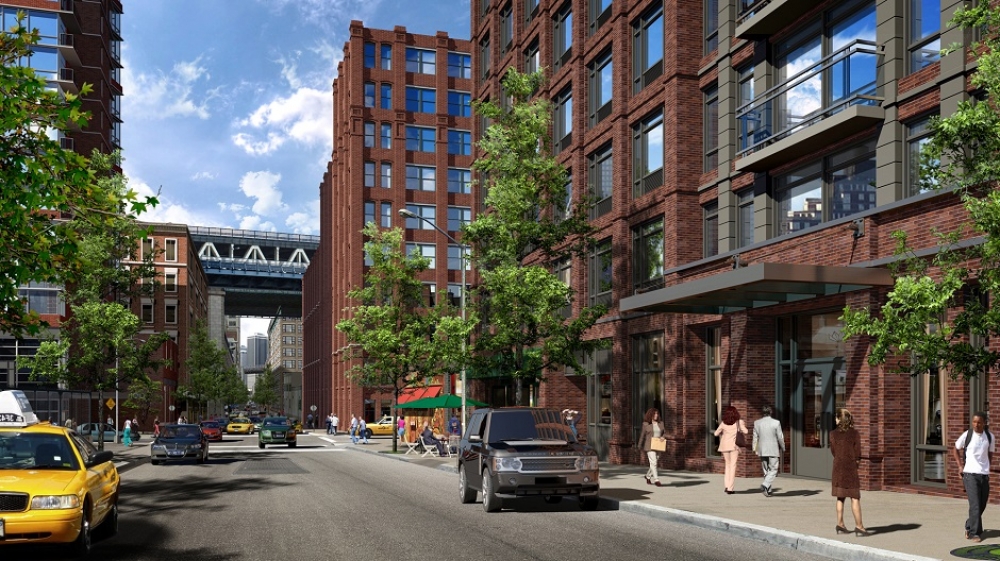 These 21 affordable apartments will be among a total of 105 units in the new 12-story tower. Adjacent to181 Front is the former Brillo Manufacturing Co. building at 200 Water Street, in which 15 condo units are almost completely sold out or under contract.
> Read how this woman won a housing lottery
The target audience for this rental apartment lottery opportunity is for those who earn 60 percent of the area median income. That means a single person making between $32,057 and $38,000 can apply for a 1-bedroom. The rent for that unit would be $895. The numbers are similarly rosy for 2, 3, 4, 5 and 6-person households, whose income ranges would be between $32,057 and $63,060. Rent for a 2-bedroom unit is $1,082; rent for a 3-bedroom unit is $1,247.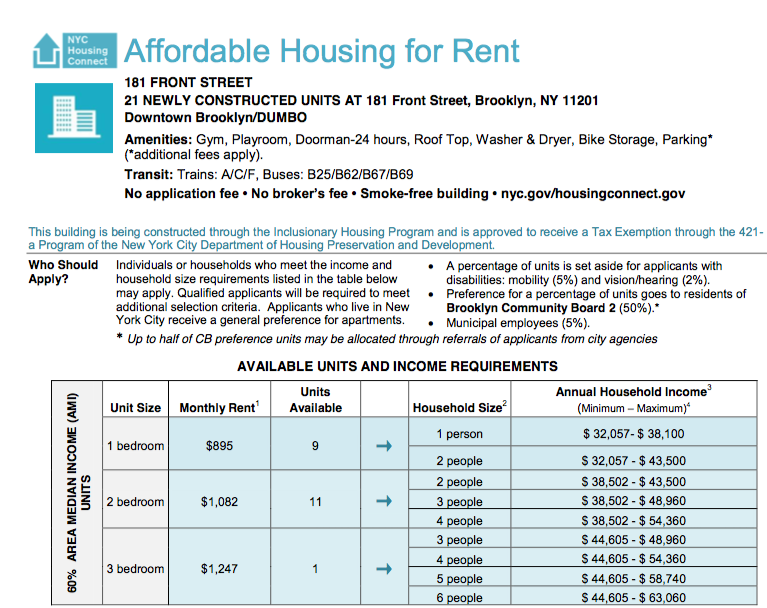 The lottery application deadline is May 1. Eligible parties can apply via the NYC Housing Connect site. To request an application via regular mail service, send a self-addressed envelope to 181 Front Street, c/o St. Nicks Alliance, 260 Powers Street, Brooklyn, NY 11211.
The architect is Aufgang Architects, which specializes in adaptive reuse of historic buildings. The project developers are Megalith Capital Management and Urban Realty Partners.
Amenities at 181 Front Street include a gym; children's playroom; 24-hour doorman; roof deck; on-site laundry; bike storage, and underground parking for 48 cars.
Related: