Construction began in 2014 for a new building at 1907 Southern Boulevard in East Tremont, the Bronx. Now that construction is nearing completion, an affordable housing lottery has opened up for the building in which six low-cost housing units are available in a building where 27 apartments are planned.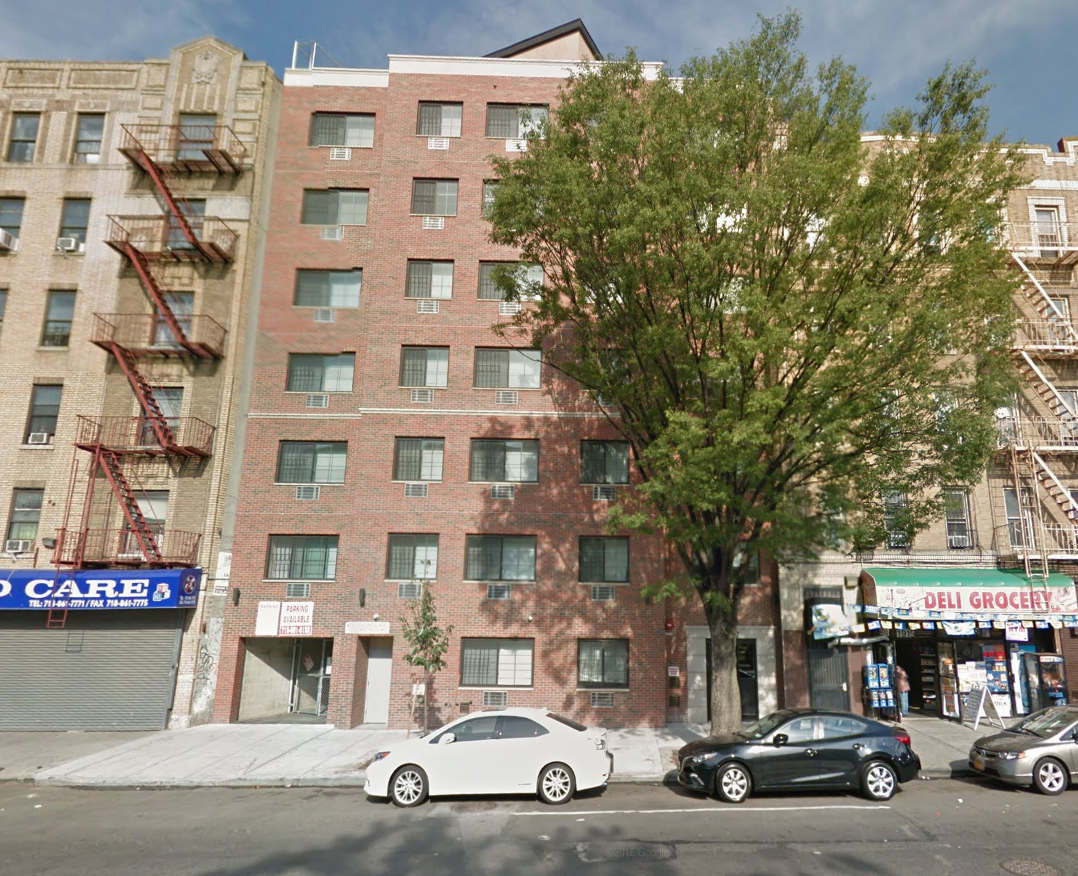 The eight-story building was designed by Badaly & Badaly Architects and is being developed by The Stagg Group, which is known for affordable housing projects in the Bronx. Of the six low-cost apartments, three will be three one-bedrooms and three two-bedrooms. Rent will be $956 for one-bedroom apartments and $1,080 for two-bedrooms. The expected annual income for the eventual residents will range from $32,778 to $54,360, depending on the size of the unit and the number of people who will be living there. More details can be found on NYC Housing Connect's advertisement.

The building is located close to the Cross-Bronx Expressway, and is convenient to the 2 and 5 trains and the BX6, BX11, and BX19 buses. Units will have hardwood flooring and intercom systems, and the building will come equipped with a laundry room, elevator, and bicycle parking.
The housing lottery will remain open until Sept. 1, and the winners can expect to be contacted for interviews within a few months of that date.
Related: