Exposed brick? Vintage details? Who needs 'em? Here's a modern home right on the Hudson River waterfront — a Battery Park City condo so decked out in marble and glass it looks like the setting for a rap video.
Okay, maybe it's not quite Diddy-worthy, but this 3-bedroom gem at 21 South End Ave. #210 does give off a serious Miami vibe. There's its location within the Regatta, a luxury doorman building sitting directly on the Esplanade — that is, right on the Hudson River. And then there's the way this home marries its nautical orientation with light, airy details to become truly transportive.
The Price Tag
Living in your own miniature Star Island won't come cheap. At $2.5 million, this condo is comfortably above the current Battery Park City median price of $1.497 million. But!
Why You'll Love It
You will arguably get a lot for your money, which is perhaps why 125 StreetEasy users have saved this home after 21 days on the market. Crucially, it offers space: two floors connected by a glass-sided staircase, 3 bedrooms and 2.5 bathrooms, spanning 2,412 square feet. This much room is almost, dare we say, suburban. And it all sits right on the river, so you and your rap video extras (er, your family and friends) can relax in privacy while gazing out over New York Harbor. If you want to go outside, there's a garden and a roof deck, and of course the Esplanade. Feel like staying in? Go marvel your private expanse of Italian marble, rustle up something on the super-high-end kitchen appliances, and maybe turn on that ethanol fireplace. (It's the surest giveaway that this isn't actually in Miami).
And Why You Might Not
Sleeping inside an Alessi store isn't for everyone, and neither, we'd guess, is this location. Living on the waterfront in BPC means being situated at the lower western corner of Manhattan, relatively far from the city's cultural and commercial action. But if you work in the Financial District, and/or you don't mind crossing West Street for a good time, this home offers suburban space, a riverfront orientation, and super-slick environs for a relatively fair price.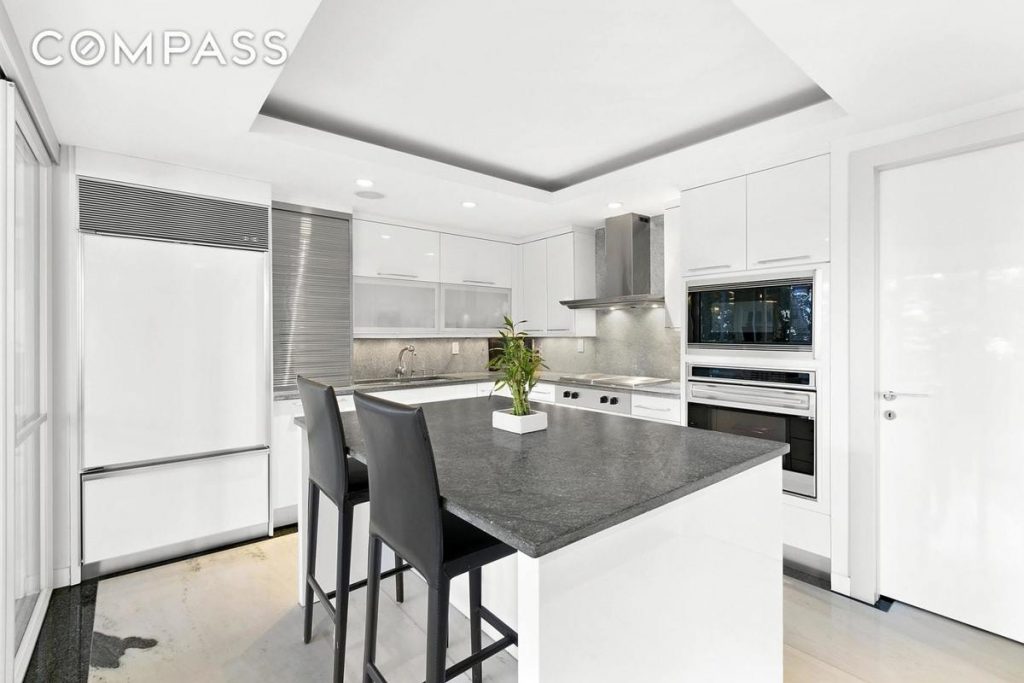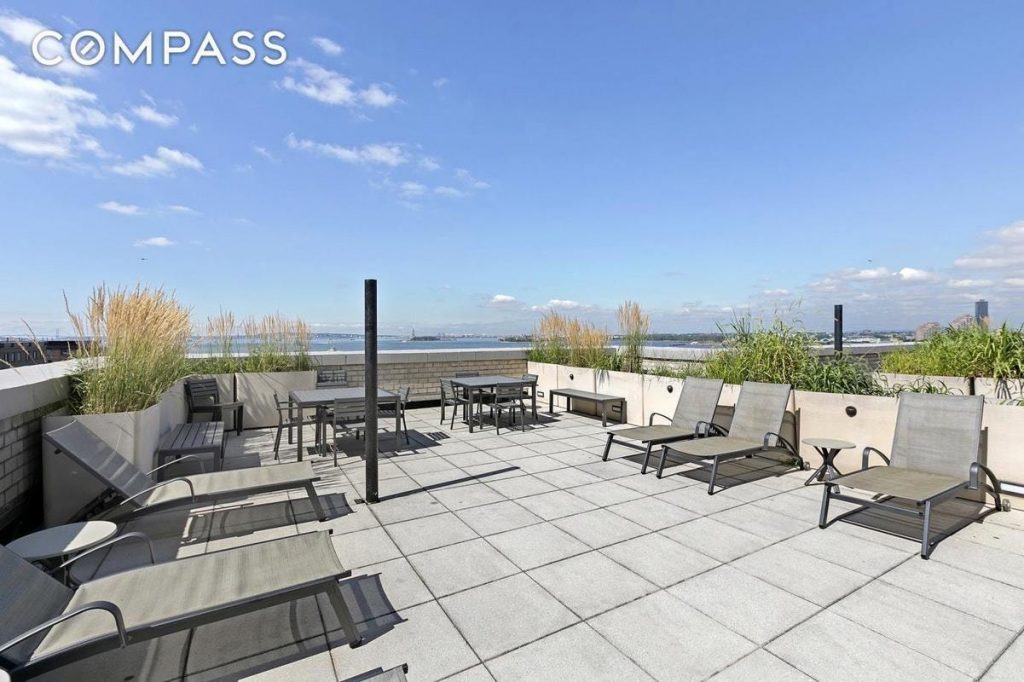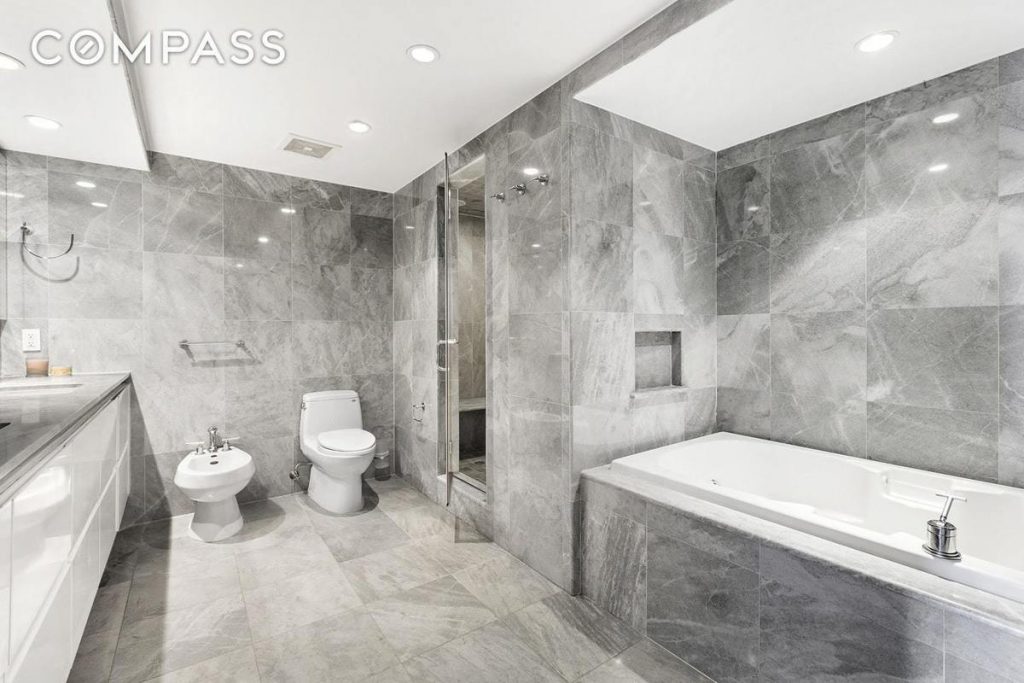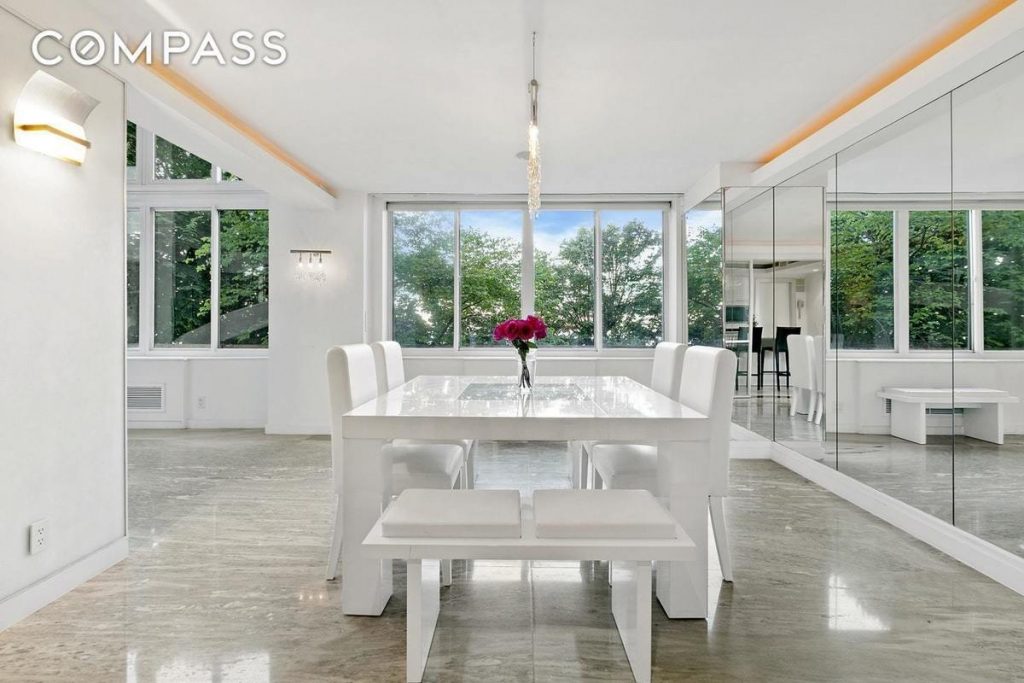 —
Hey, why not like StreetEasy on Facebook and follow @streeteasy on Instagram?
Related: