Doors are set to open at a new residential housing development at 603 Mother Gaston Blvd., in the Brownsville section of Brooklyn where 25 apartments are being made available to qualified applicants via NYC Housing Connect lottery.
> See how a woman won the housing lottery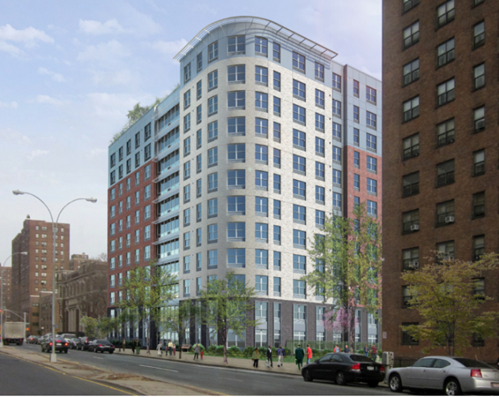 Twenty one-bedroom apartments will be available for single or two-person household applicants earning between $38,100 and $43,500, with a monthly rent fee of $876.
Another five two-bedroom units are available to households between two- and four-person households making between $38,263 and $54,360. Rents for those will be $1,058 a month.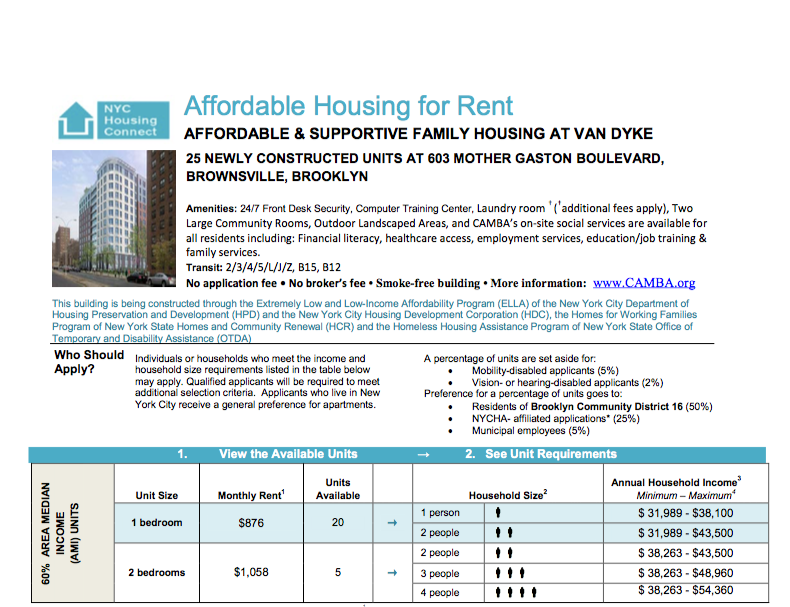 The deadline to apply to the lottery is May 24, 2017. Qualified applicants can apply through the NYC Housing Connect site. To request an application by mail, send a postcard or self-addressed envelope to: Affordable & Supportive Services at Van Dyke c/o Shinda Management Corp., 221-10 Jamaica Ave., 3rd Floor, Queens Village, NY 11428.
The 12-story residential building was designed by Dattner Architects and contains a total of 101 units.  Amenities for the 109,415-square-foot building include  24/7 front desk security; computer training center; laundry room; two large community rooms; landscaped outdoor areas and on-site social services to assist residents with financial literacy, healthcare access, employment services, education/job training & family services.
Related: