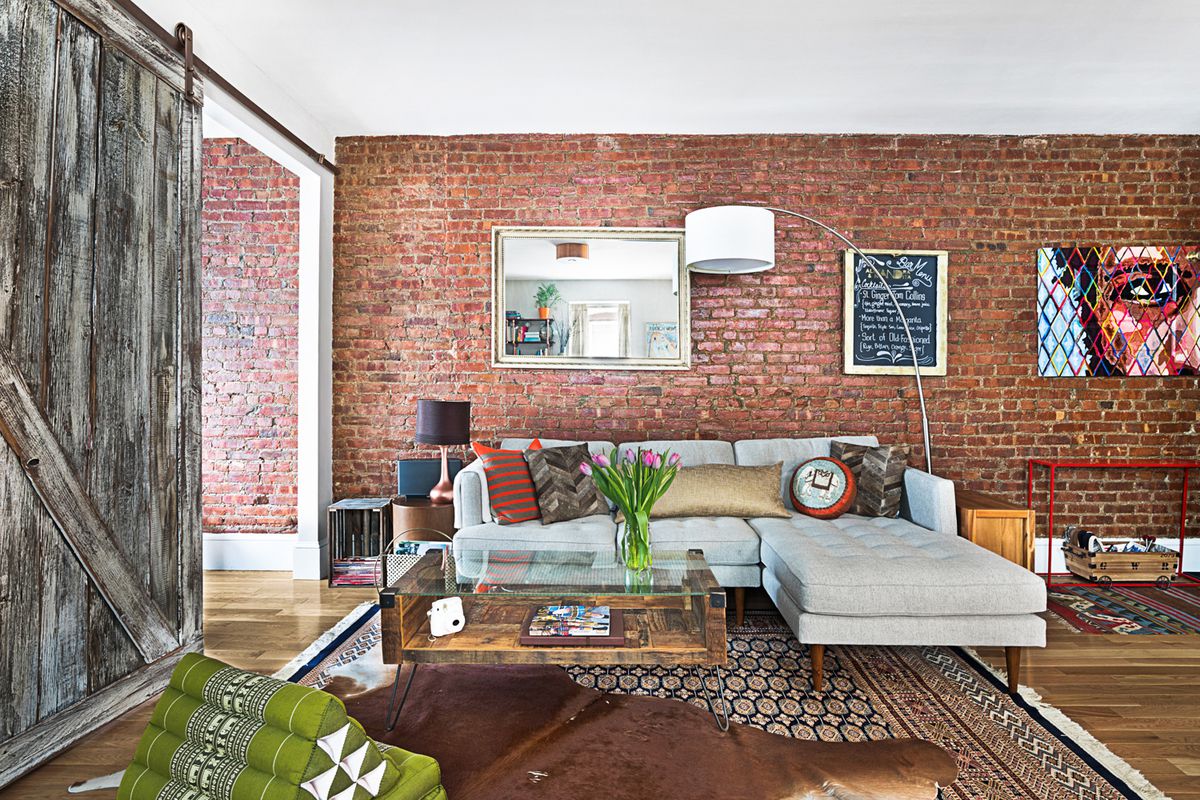 Just last week, the StreetEasy Market Reports found Park Slope to be among the 10 most expensive neighborhoods in New York City — for the first time ever. With a median recorded sale price of $1,405,000, Park Slope is now pricier than 19 of Manhattan's 25 neighborhoods, and is one of a few Brooklyn areas eclipsing even cross-river standbys like the Upper East Side and the East Village.
But if you have your heart set on owning in this beloved slice of Brooklyn, don't give up. Our latest Deal of the Week is a totally tasteful 2-bedroom at 411 15th St. in Park Slope, listed for a price way below the going rate.
The Price: $750,000
Clocking at a cool $750,000, this co-op wants only half the median price for the neighborhood. Although Park Slope housing stock can run the gamut, from four-story brownstones to classic prewar co-ops, this 2-bedroom is a good deal even when compared to similar listings. Currently, the median asking price for 2-bedrooms in the neighborhood is $1,250,000.
Buyers who put down 20 percent ($150,000) will see monthly payments of around $3,710. That's higher than what nearby 2-bedroom rentals command, but these days, of course, becoming a property owner in Park Slope doesn't come cheap.
Why You Love It …
Park Slope is known for interiors with intricate woodwork and Victorian details, but this apartment offers a blend of the rustic and the modern. Exposed brick, wooden beams, and a reclaimed barn door are livened up by fashionable details like copper accents, a subway tile backsplash behind the farmhouse sink, and quartz countertops. Dramatic pendant lights keep the whole apartment bright and snazzy.
The open great room provides a space for entertaining, with tons of natural light and a nice set of built-in shelves. This space spills into the kitchen, where there are more custom built-in shelves, all-new appliances (including a dishwasher and a washer and dryer), and a convenient breakfast bar.
As for location, you could ask for nothing better. The apartment is literally steps from Prospect Park and around the corner from the F and G station at 15th Street. It also offers easy access to both 7th Avenue and Prospect Park Southwest — two essential neighborhood commercial strips.
… And Why You Might Not
It must be noted that the master bedroom and the second bedroom here are both very small. Although both are true bedrooms, offering both windows and closets, you will not be fitting too much additional furniture in either. To live in one of the city's most expensive neighborhoods for nearly half the median price, you'll just have to forget about that California king.
—
Hey, why not like StreetEasy on Facebook and follow @streeteasy on Instagram?