Small is a mindset, but with the right eye and proportionally sized furniture, it's amazing what you can do with a small space. Here we found a handful of studio units for sale in Brooklyn and Manhattan where size doesn't matter, but style does. These listings may average around 400 feet, but what they lack in largesse they more than make up for in "wow" factor.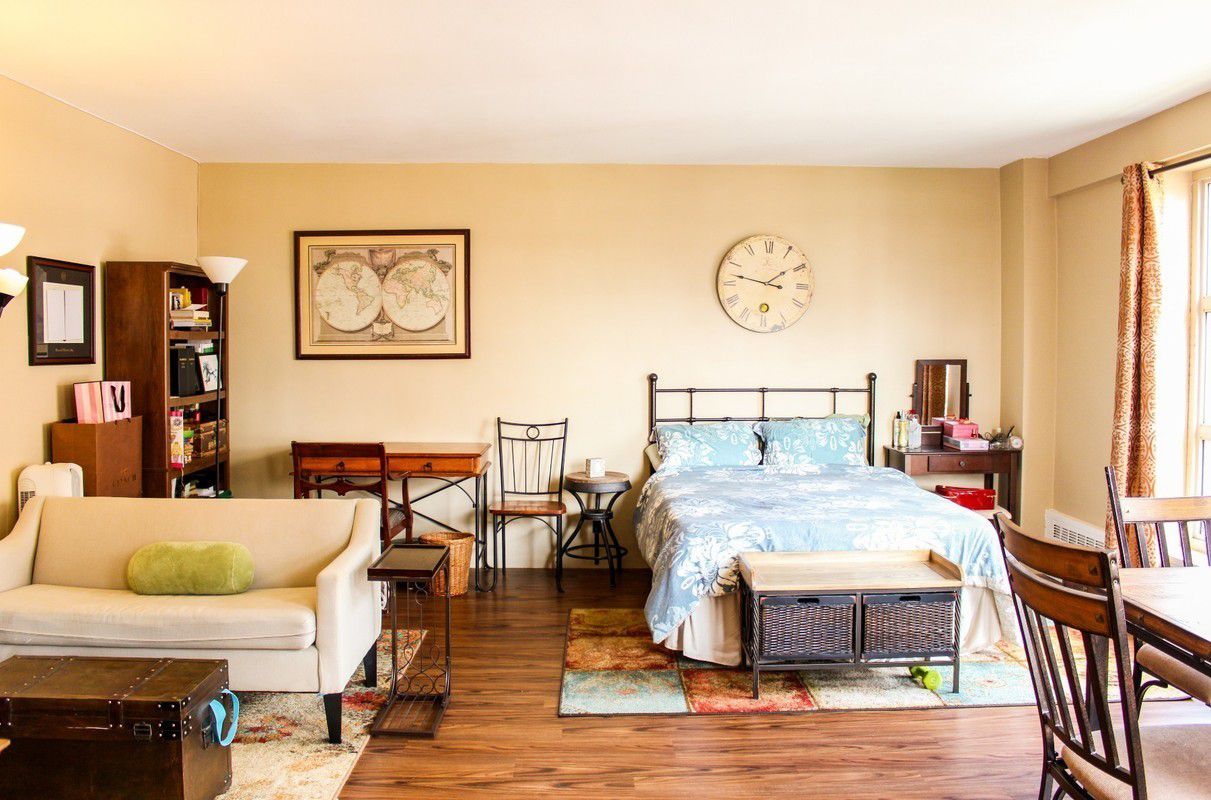 SPACE: Studio, 1 bathroom
PRICE: $285K
NEIGHBORHOOD: Morningside Heights
HIGHLIGHTS: Feel warm all over in this oversized studio that is flooded with sunlight. A soothing buttercream paint color and smartly chosen furnishings make this studio live larger than its square footage (500 sq ft). But, if you need to bust out for a spell, the building has a gym and beyond that, the vibrant streets beckon, from Whole Foods to Bierstrasse beer garden to Jin Ramen to Max Soha and La Grata pizzeria. Sold yet?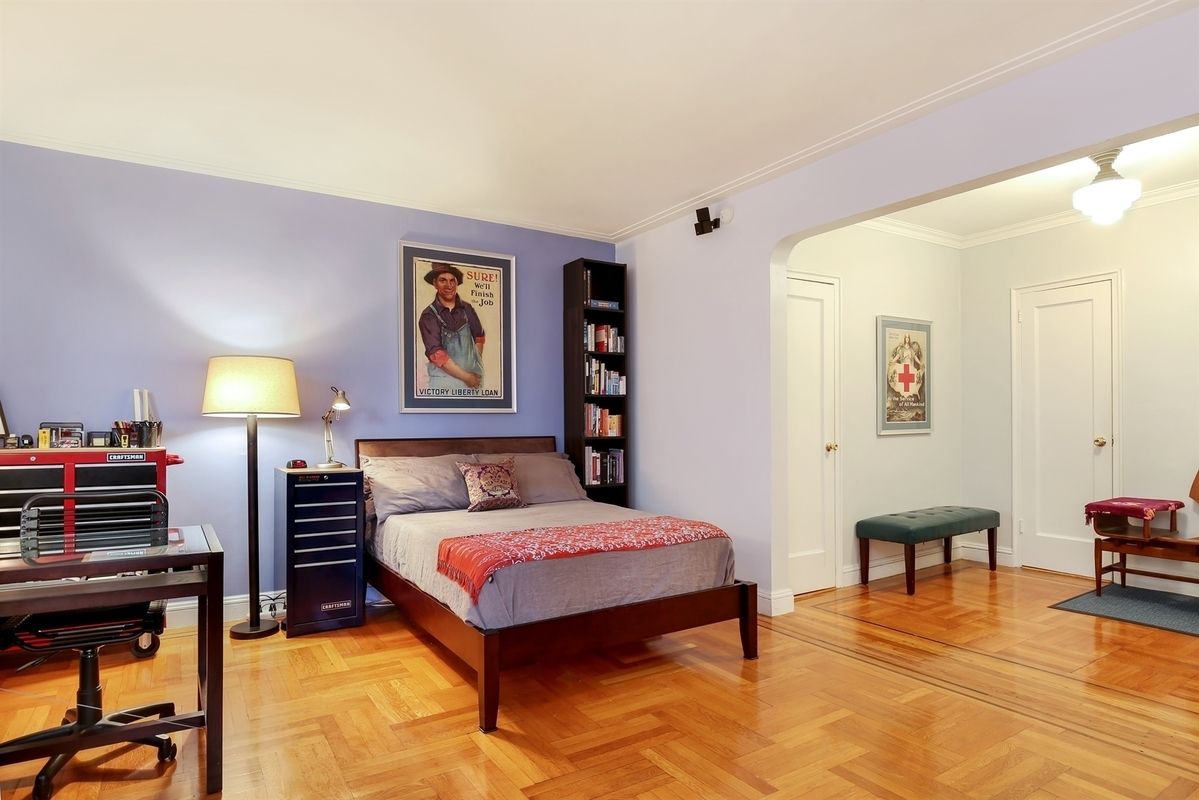 SPACE: Studio, 1 bathroom
PRICE: $275K
NEIGHBORHOOD: Fort George
HIGHLIGHTS:  A purple accent wall packs a punch in this super sweet and versatile alcove unit with rich wood floors and separate dining area. Plus, it's near Fort Tryon Park, the Cloisters and the A train, not to mention a slew of shopping and restaurants within a 4-block radius.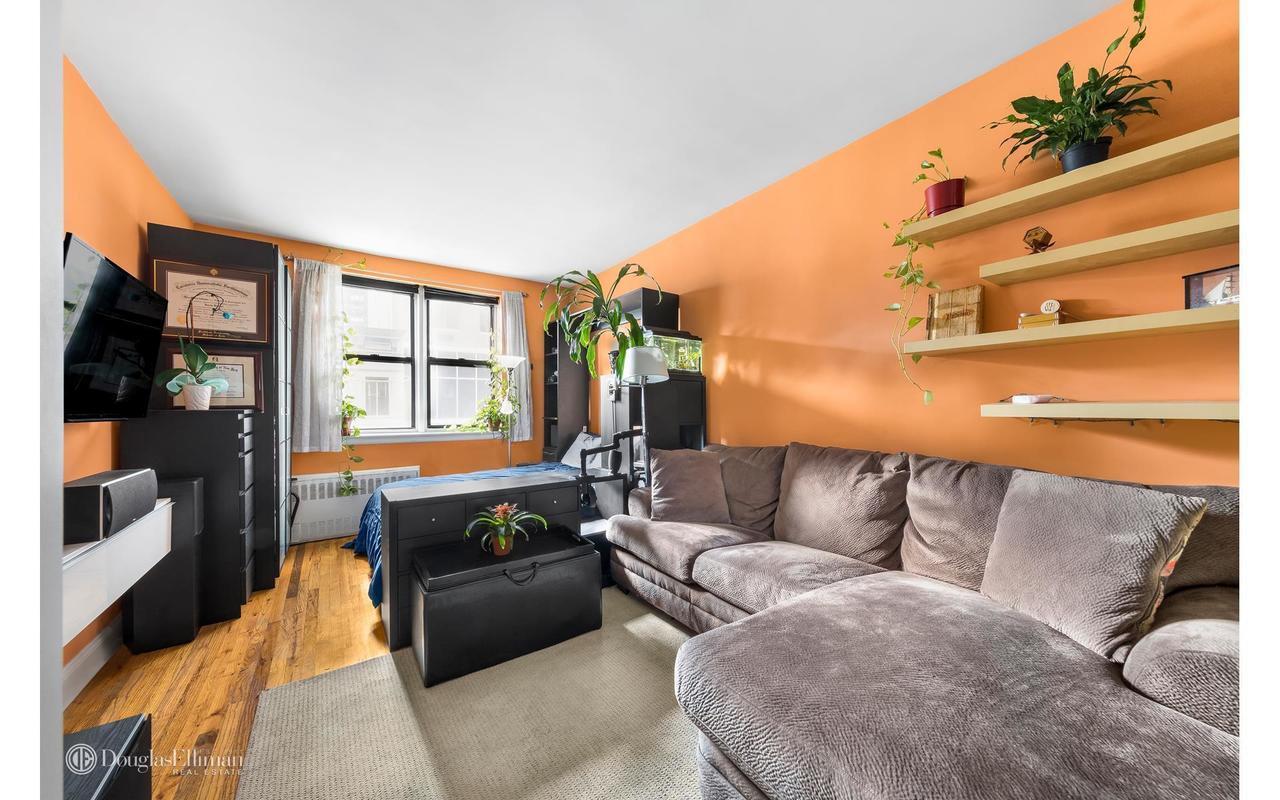 SPACE: Studio, 1 bathroom
PRICE: $350K
NEIGHBORHOOD: Yorkville
HIGHLIGHTS: Mango magic! This fun paint color elevates the mood of this 35-foot-long studio that features an efficient kitchen with open shelving to help create a sense of space. The bathroom even has a full-size tub. This charmer is in 20-unit co-op building built in 1920, which allows subletting and pied-à-terre use. Close to the new Whole Foods, Central Park and Carl Schultz Park to the east.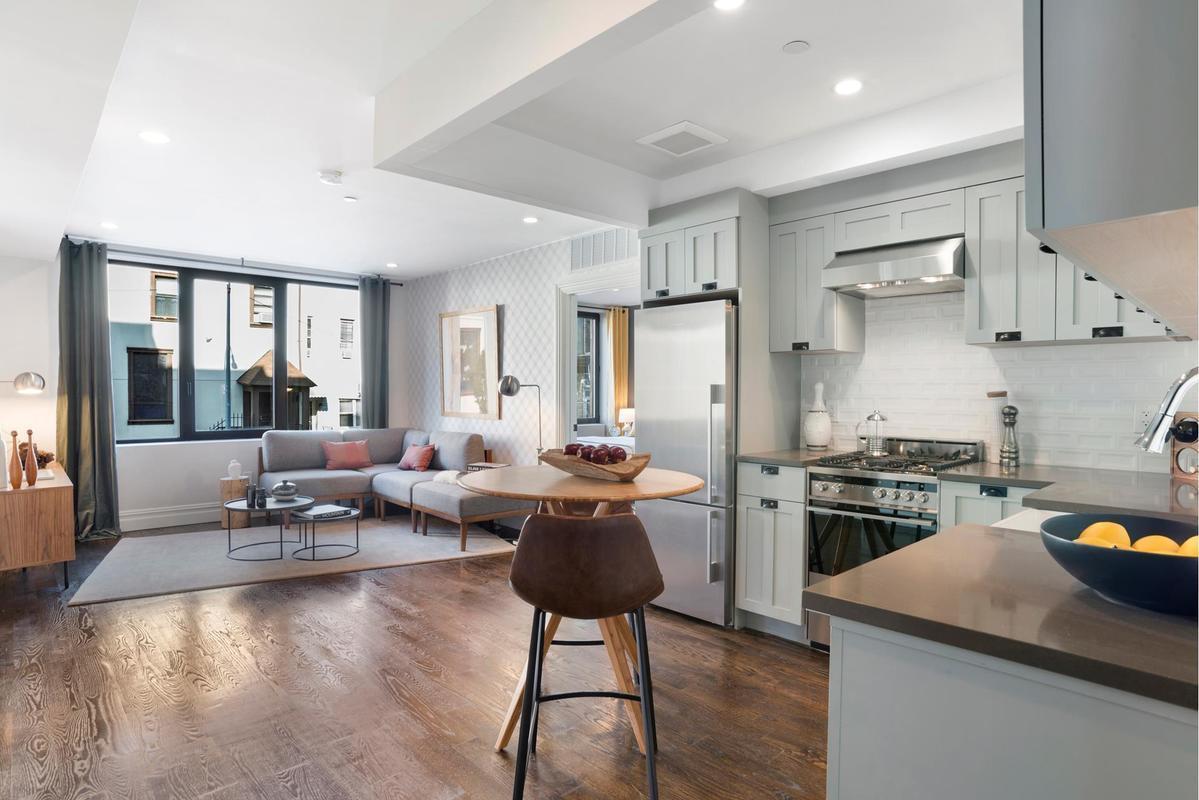 SPACE: Studio, 1 bathroom
PRICE: $340K
NEIGHBORHOOD: Bushwick
HIGHLIGHTS: Smart architectural elements make this unit pop. Take the soffit in the kitchen that cleverly separates it from the open living room. Or the recessed space in the living room, which is perfect for your flat-screen TV or piece of art. And if you really want unique, take a look at the building's exterior, in which just the facade of the Holy Tabernacle church was saved and the condo building erected behind it. Now that's unique.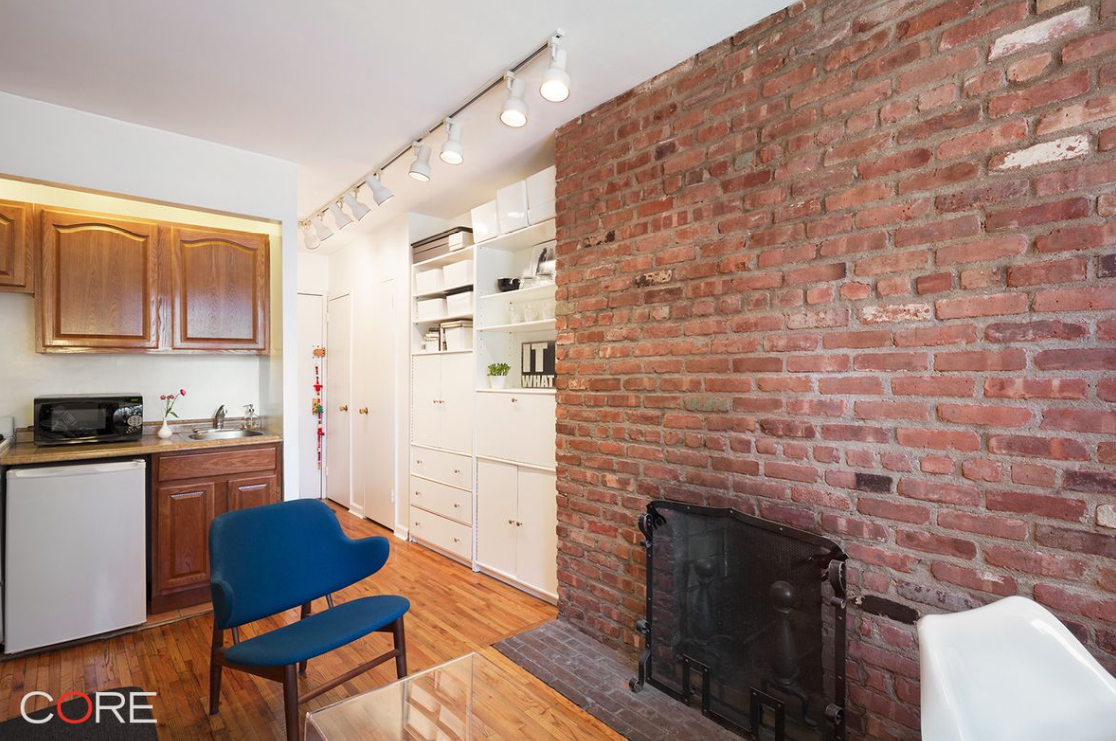 SPACE: Studio, 1 bathroom
PRICE: $325K
NEIGHBORHOOD: Gramercy Park
HIGHLIGHTS: And last, but not least, we give you the highly coveted exposed brick wall and equally rustic fireplace — two elements that make New Yorkers swoon. While you will be making a big sacrifice in terms of space, you make up for it in charm and access to one of great neighborhoods in the city.
Related: