535 Carlton at Pacific Park is a new construction residential building in the Prospect Heights neighborhood of Brooklyn. It's part of the 17-building Pacific Park mega-project that sprawls over 22 acres in the heart of Brooklyn.
Located at 535 Carlton Avenue, affordable housing development emphasizes natural light and living from its wide windows to its open views of the nearby Pacific Park. The building will be 19 stories tall when complete, and will contain 298 residential units spanning 275,600 square feet, with an additional 8,300 square feet devoted to ground floor retail space.
Out of the 298 total units, 297 of them are being offered in an affordable housing lottery. The breakdown includes 66 studios, 129 one-bedroom, 87 two-bedroom, and 15 three-bedroom units of varying sizes and layouts. Rent ranges from $548 to $2,137 for studios, $589 to $2,680 for one-bedrooms, $713 to $3,223 for two-bedrooms, and $817 to $3,716 for three-bedrooms. Depending on the size of the unit and the number of people expected to occupy it, the annual household income must fall between $20,126 and $173,415. More specific information can be found on the NYC Housing Connect advertisement.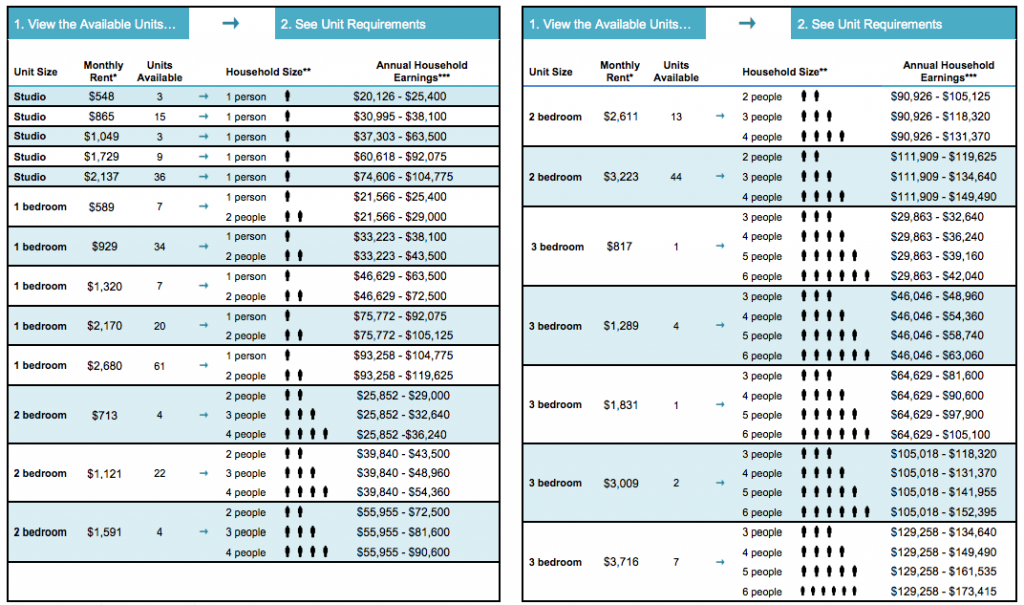 In addition to the proximal location to Pacific Park, 535 Carlton also offers amenities such as a fitness center, lounge, children's playroom, terrace access, and bicycle storage. The location is also convenient to the 2, 3, 4, 5, B, D, C, N, Q, and R trains, as well as the B41, B45, B65, B67, and B69 bus lines. The building is listed as smoke-free and emphasizes the style of minimalism in its design.
The affordable housing lottery will be open until Sept. 15 and applicants can send their information in either by mail or online.
Related: