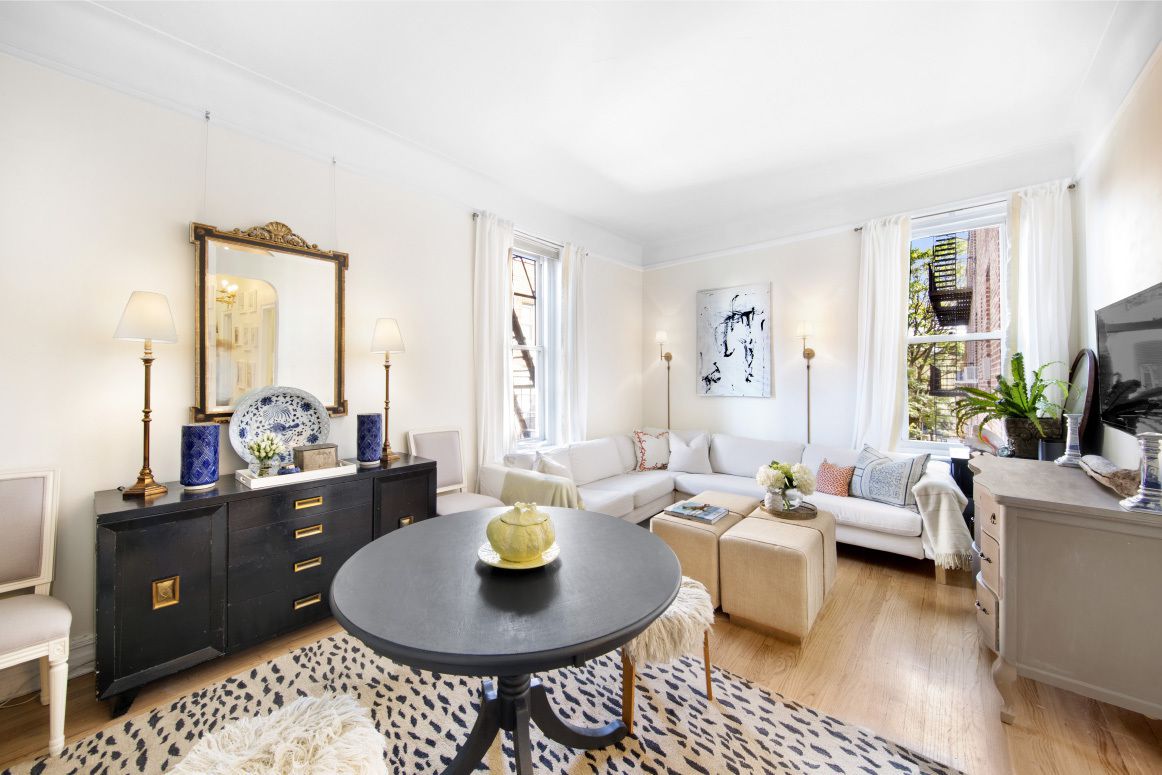 New York buyers on a tight budget can be quick to give up nice-but-not-necessary details, like great light and stylish touches. Here, though, we have a charming, affordable apartment in Brooklyn Heights that sacrifices nothing in terms of airiness or style. It might just restore your hope in the under-$500K price bracket.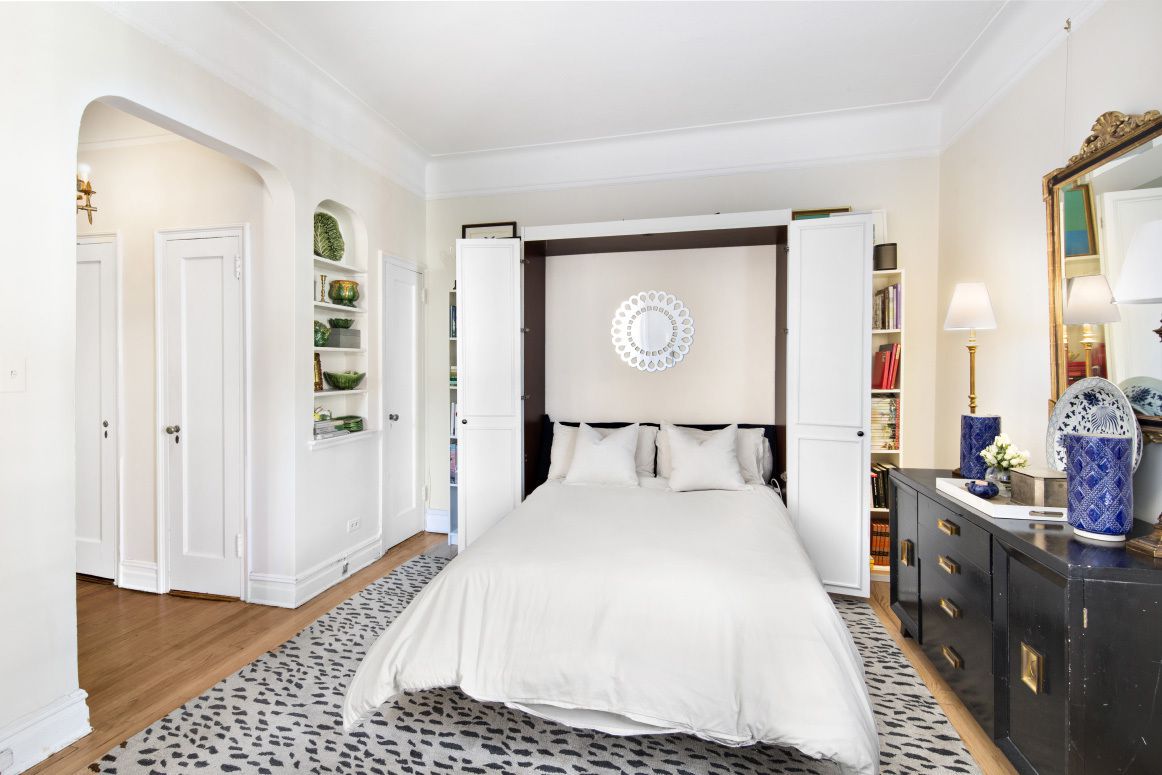 The Price
This $469,000 studio seems even more reasonable when you factor in its location at 55 Pineapple Street, on one of the loveliest blocks in one of the borough's most expensive neighborhoods. Then consider the low monthlies: $571. A little more back-of-the-napkin math reveals that this setup could be yours for about $2,550 per month with 20 percent down. Yes, you could potentially own this place for less than you'd pay to rent in this area. And you'll want to own this place.
Why You'll Love It
The apartment oozes class and understated elegance, with prewar details like crown moldings, arched entryways and built-in bookshelves. Although it's a studio, the floor plan is smart, creating distinct living areas with a large sitting room, separate kitchen and gracious foyer.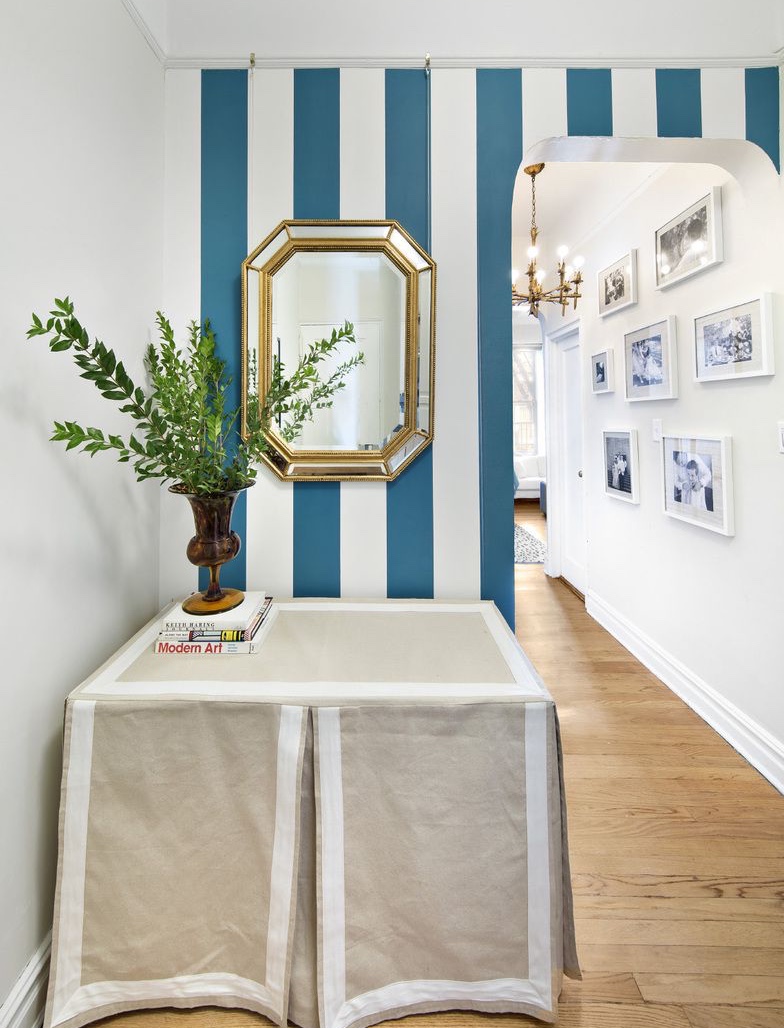 With its corner location, the apartment offers tons of windows and ample light — even the kitchen and bathroom have windows — which helps it feel like a real home, not a glorified dorm room. The recently refinished wood floors, sparkling white tiles, and updated kitchen cabinets further heighten the appeal.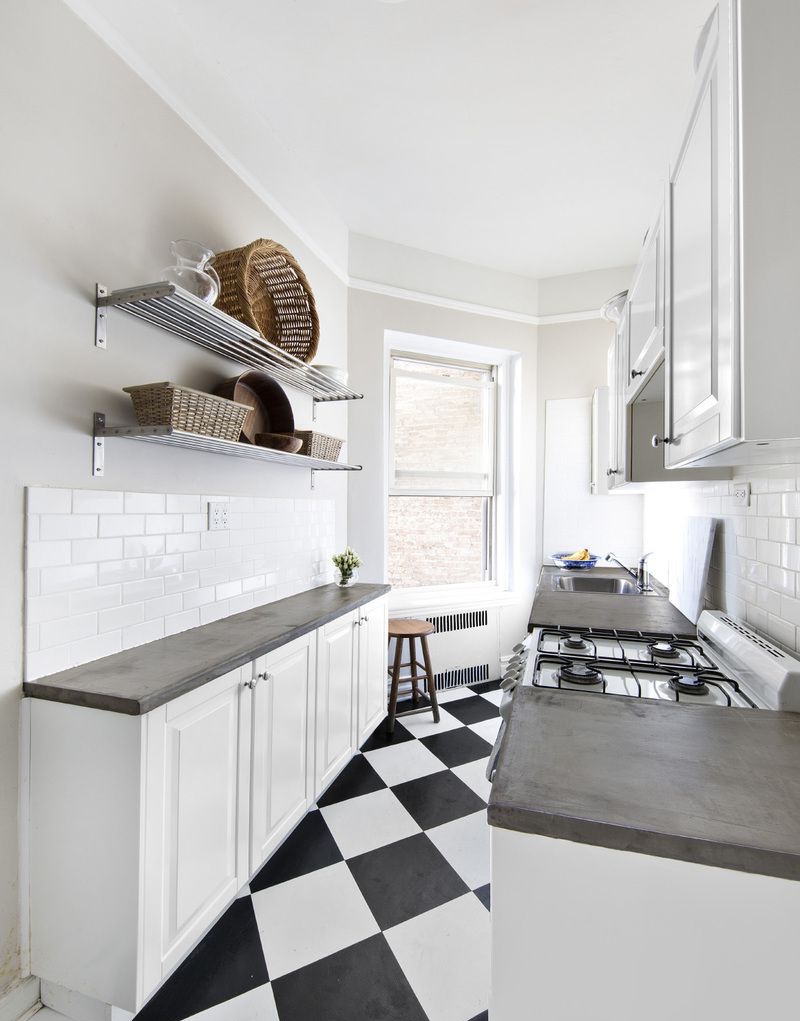 The current design achieves just the right brand of feminine style, balancing cheerful patterns with traditional details like striped accent walls and penny tile on the bathroom floor. Even if your sensibility doesn't match the current owner's, you have to admit they've done a nice job.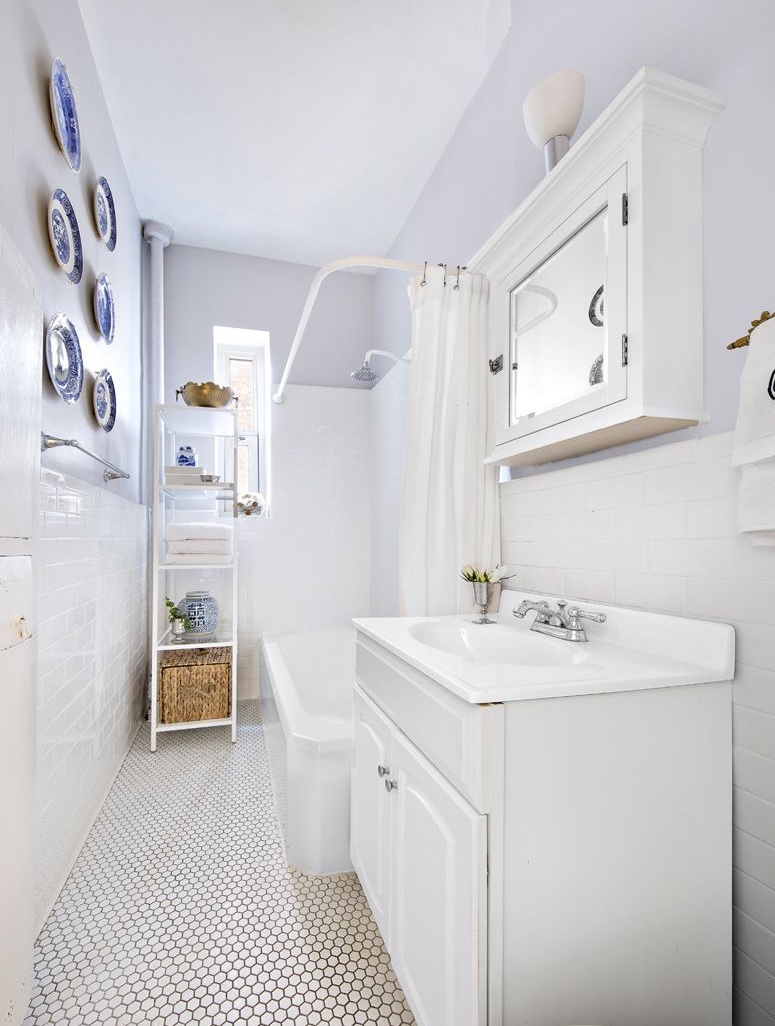 Pineapple Street is one of Brooklyn Heights' trifecta of fruit streets (along with Orange and Cranberry), and has long delighted local real estate junkies. It's just a block off the Brooklyn Heights Promenade, one of the city's most scenic spots, and has a peaceful, residential vibe. For $469,000, you'd be crazy not to consider this place.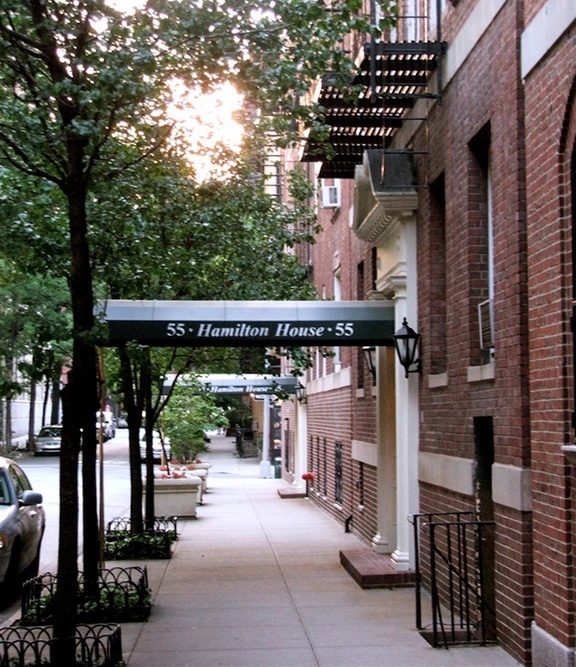 And Why You Might Not
Unless, of course, you can't get down with a Murphy bed. And that's fair. There's something inherently ridiculous about Murphy beds — perhaps the idea of accidentally getting folded up into one. If you're loving this apartment, do yourself a favor and don't conjure that mental image. It might change your mind forever.
—
Hey, why not like StreetEasy on Facebook and follow @streeteasy on Instagram?
Related: