So you've started working with your broker to line up some open houses you want to see this coming weekend. Maybe you have a handful lined up and they're spread out across various neighborhoods. Or maybe they're all between a relatively small cluster of blocks. Either way, you'll need to figure out how to get there and then how to navigate best routes, traffic and transportation solutions with you and your broker.
And the good news is that NYC has many transportation options — it's just a matter of picking the ones that will get you from point A to point B in an efficient way. Here are your choices:
1. Walking New York City's Streets
We're a city of convenience, but when possible, I always recommend walking between open houses when time and distance allows. Walking gives people the ability to understand what's going on in the neighborhood firsthand. For instance, seeing retail, other residential development and getting a sense of the people in a neighborhood can only be accomplished by thoroughly walking through a neighborhood. Seeing is believing and walking is the best way to see and feel it! However, if you're going between neighborhoods that aren't closely connected, or time doesn't allow you to casually stroll from one open house to another, walking is not always a possibility.
2. Riding the Subway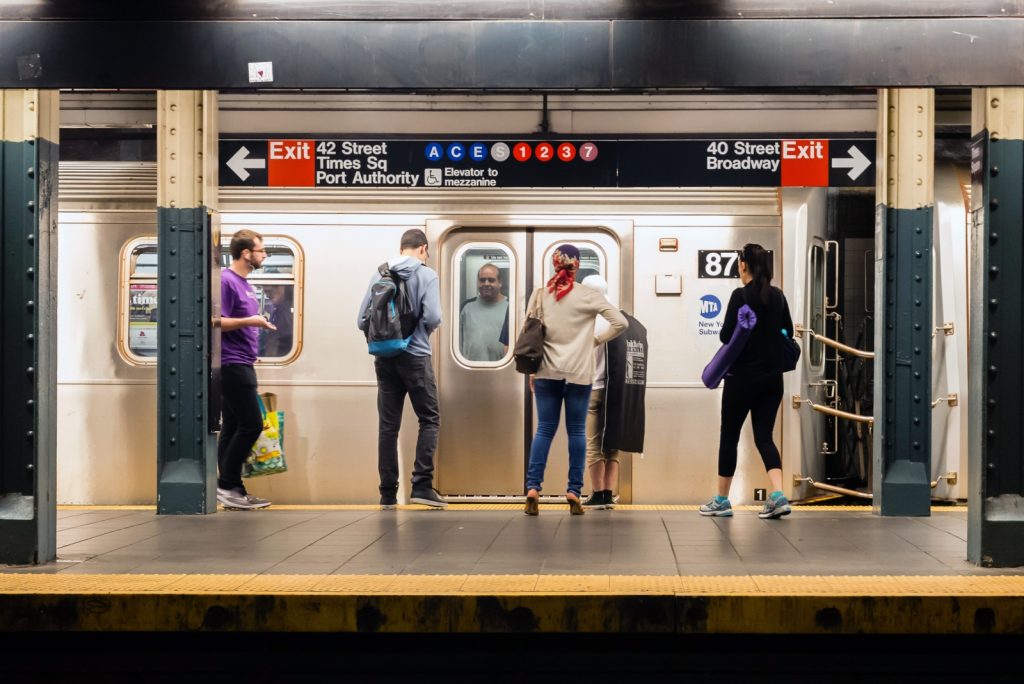 We've all ridden the subway. It's the way New Yorkers get around. For better or for worse, the subway is an institution that can't be ignored. There's nothing like running down the stairs and hopping from the platform onto the train just as the doors start closing. What a cheap thrill! Ultimately, the subway is often the cheapest way to go from one neighborhood to another, but it's not always going to be the most convenient. One of the benefits of riding the subway between open houses is that it will give you insight into distance from the nearest subway station as well as enable you to start thinking about what the commute to work might look like. The pitfall of traveling between open houses via subway is that subway service is notoriously bad on Sundays as a lot of track work takes place on this day of the week. The combination of service changes and delays might make taking a subway on Sundays not worth risking. You may never make it to the open house!
3. Taking an Uber / Lyft / Taxi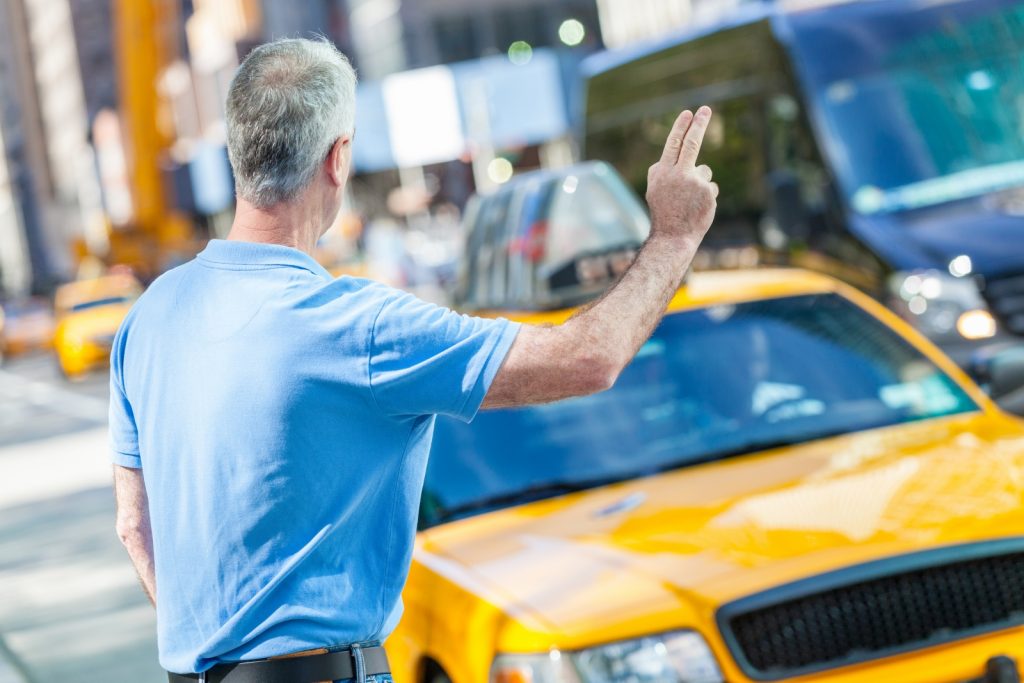 One of the simplest routes to going between open houses may be to simply call on your favorite app-based ride-sharing service or hailing a yellow cab. Especially if there is a rush to make it between open houses and they're not conveniently located near one another, this mode of transport is the way to go. Sit back, relax and let the driver take you to your next destination. However, be aware of traffic! Sometimes traffic can be at a standstill, particularly if the route you need to take requires going on bridges (like the Brooklyn Bridge, Manhattan Bridge, Williamsburg Bridge or Queensboro bridge) or major highways like the BQE, FDR or West Side Highway.
These bridges and highways are susceptible to major traffic, and getting stuck on them can be a disaster, costing you time and money. From personal experience, I've been stuck on the BQE with clients going from Dumbo to Williamsburg. A major accident on the BQE brought traffic to a complete stop and after sitting in an Uber in the summer heat for 20 minutes, we decided to get out and walk on the BQE's shoulder to the nearest off-ramp. We still made it to the open house!
4. Taking a Ferry
New York City recently launched its new ferry service. It's been met with fanfare, connecting the Queens, Brooklyn and Manhattan waterfronts. Ferry service is still rolling out over the next few months, but if you're in need of going from one waterfront neighborhood to another, the ferry is an effective service to get you there. Additionally, ferry service only costs the same as a subway ride, and you can enjoy a great view of the city's skyline as you go between neighborhoods.
5. Riding a Bike
My assumption is that brokers don't encourage their clients to hop on a bike to go from one open house to another. However, if you're an avid biker and may be only meeting your broker for a single open house, biking to the open house is a great opportunity to explore the neighborhood by the mode of transportation that you enjoy most. Get to the open house safely, find a good pole or fence to lock up your bike and enjoy the tour of your potential dream apartment!
6. Getting a Lift From a Private Driver
In town for the weekend looking for your 10 million dollar apartment? Your broker may hire a private driver for the day to get you from property to property with efficiency and comfort in mind. Chances are that you won't even be going to open houses, but rather your broker has scheduled exclusive private showings with you. Enjoy the ride!
Overall
If you're a fan of the John Candy classic Planes, Trains and Automobiles, you might be disappointed to learn that you won't be taking a plane to any open house… although you might be taking an airplane to New York City to meet with your broker! Some brokerages are even starting to offer helicopter service from Manhattan to the Hamptons for high net worth clients shopping for their mansion on the beach. New York City's real estate opportunities may seem limitless, and whatever your preference in properties may be, you're now equipped with all the transportation options you need complete your open house tour with your broker.
Related: