With land for development growing scarce across Manhattan and north Brooklyn, developers are not only looking to locations in East Brooklyn and the Bronx, but are also converting churches, parish houses, schools and garages into residential buildings. The developers at Brooklyn-focused Cayuga Capital are behind 600 Bushwick Ave., a new luxury rental property going up on the site of a former auto dealership whose first units are slated to hit the market by the end of year.
600 Bushwick Ave. Before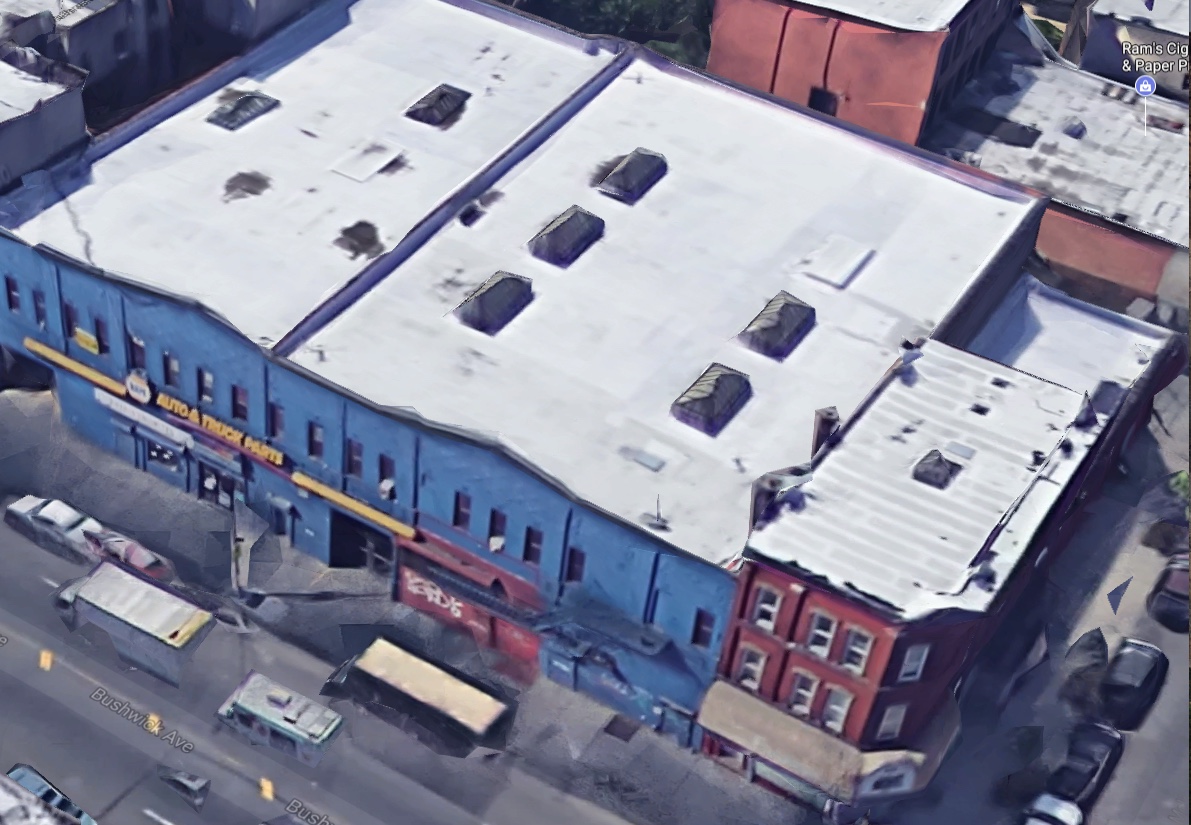 Until recently, if you passed the corner of Melrose Street and Bushwick Avenue, you'd come upon a big blue garage. It was a common sort of structure in Bushwick, one of the few trendy Brooklyn neighborhoods that retains an industrial, gritty vibe despite the recent influx of artists and young residents. Although the facade of the building — with its graffiti, roll-up metal doors, and big sign reading "NAPA Auto & Truck Parts"  — once fit in just fine with the neighborhood, it stands no longer. The property is being redeveloped into a six-story, $40 million mixed-use building that will offer upscale rental units as well as retail and office space.
600 Bushwick Ave. After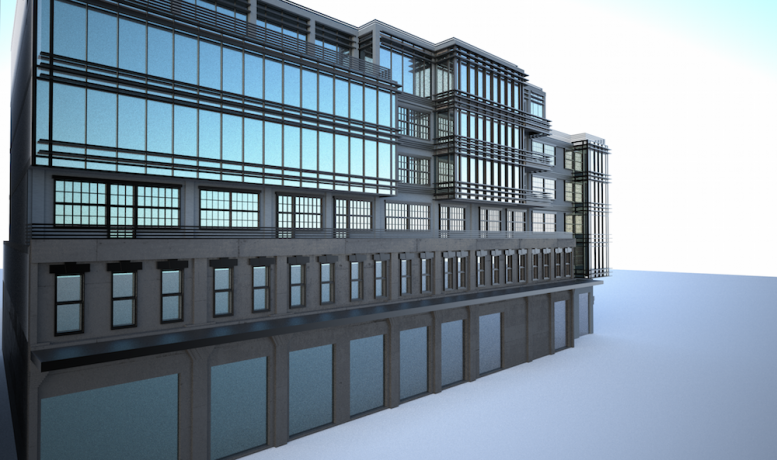 Together with designer Hustvedt Cutler Architects, Cayuga Capital is transforming the site into a building with 66 rental units that will feature floor-to-ceiling windows, parking and a shared roof deck. Some units will also include private outdoor space. While floors two through six will be reserved for residential units, the ground floor of the new structure will host a 2,500-square-foot medical office and roughly 13,000 square feet of retail space. Prices for the rentals are not available yet, but sizes will average 750 square feet per unit.
Local zoning laws limit the building's height to 70 feet, which may be short by Manhattan standards, but fits with Bushwick's mixed architecture. The neighborhood currently features a variety of industrial buildings, new constructions, single-family homes, and large brick apartment buildings. The design of 600 Bushwick Ave. attempts to echo the industrial character of the area by using floor-to-ceiling windows to evoke the look of a warehouse or factory.
History of 600 Bushwick Ave.
In its next life, 600 Bushwick Ave. will cater to Brooklyn residents seeking a luxurious lifestyle. Until recently, though, the structure was dedicated to the automobile. Since a building was constructed there in 1939, 600 Bushwick Ave. has been a body shop, a car dealership and a NAPA auto parts distributor. In the 1950s, it was well-known dealer of DeSoto and Plymouth cars that frequently advertised in local papers like the Brooklyn Eagle.
Though there are so far few renderings of the next building that will come on the site, we can expect more as construction nears completion.
—
Hey, why not like StreetEasy on Facebook and follow @streeteasy on Instagram?
Related: