Manhattan continues to redevelop itself out to the western edges of the mighty little island, including the Hudson Square area of West SoHo. Rezoning there paved the way for 70 Charlton Street, a 22-story building designed by Beyer Blinder Belle from Extell that will contain 96 luxury condop units. There are also 29 below-market rate apartments in a connected building that, as of now, can be closer to reality for a few lucky New Yorkers.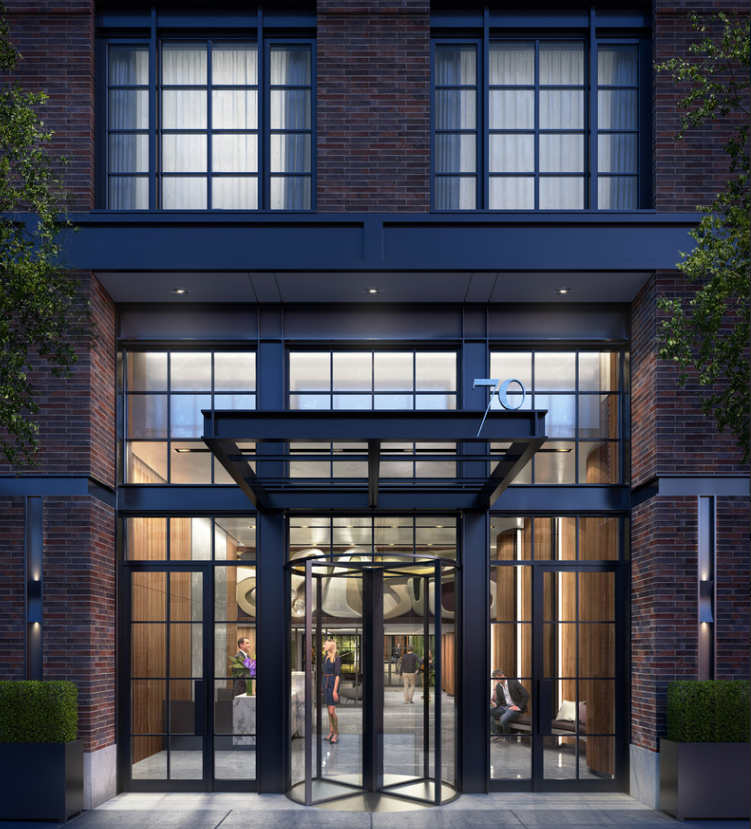 Could 70 Charlton be the brass ring of the affordable housing lottery carousel? With opportunities for New Yorkers to sign up for housing lotteries on affordable units throughout Manhattan and other boroughs, 70 Charlton has to be among the prizes. The lottery for 70 Charlton Street has opened. Applications for below-market-rate apartments can be made through the NYC Housing Connect site. Deadline to apply is July 20, 2016.
Being offered are seven studios, two one-bedrooms, and 20 two-bedrooms. Eligible income levels are for households of one to four people earning between $29,898 and $54,360 per year. Monthly rents for studios will start at $833; 1-bedrooms will rent for $895, while 2-bedroom rents will be $1,082.  See below:

As for the for-sale units in the condop, prices range from $1.47M to $11.9M, and many are already in contract. 70 Charlton was the first residential project to break ground after the rezoning of Hudson Square was approved. Designed by the architecture firm Beyer Blinder Belle for the Extell Development Company, 70 Charlton seeks to blend into the surrounding industrial architecture, with large-scale windows and steel frame entries.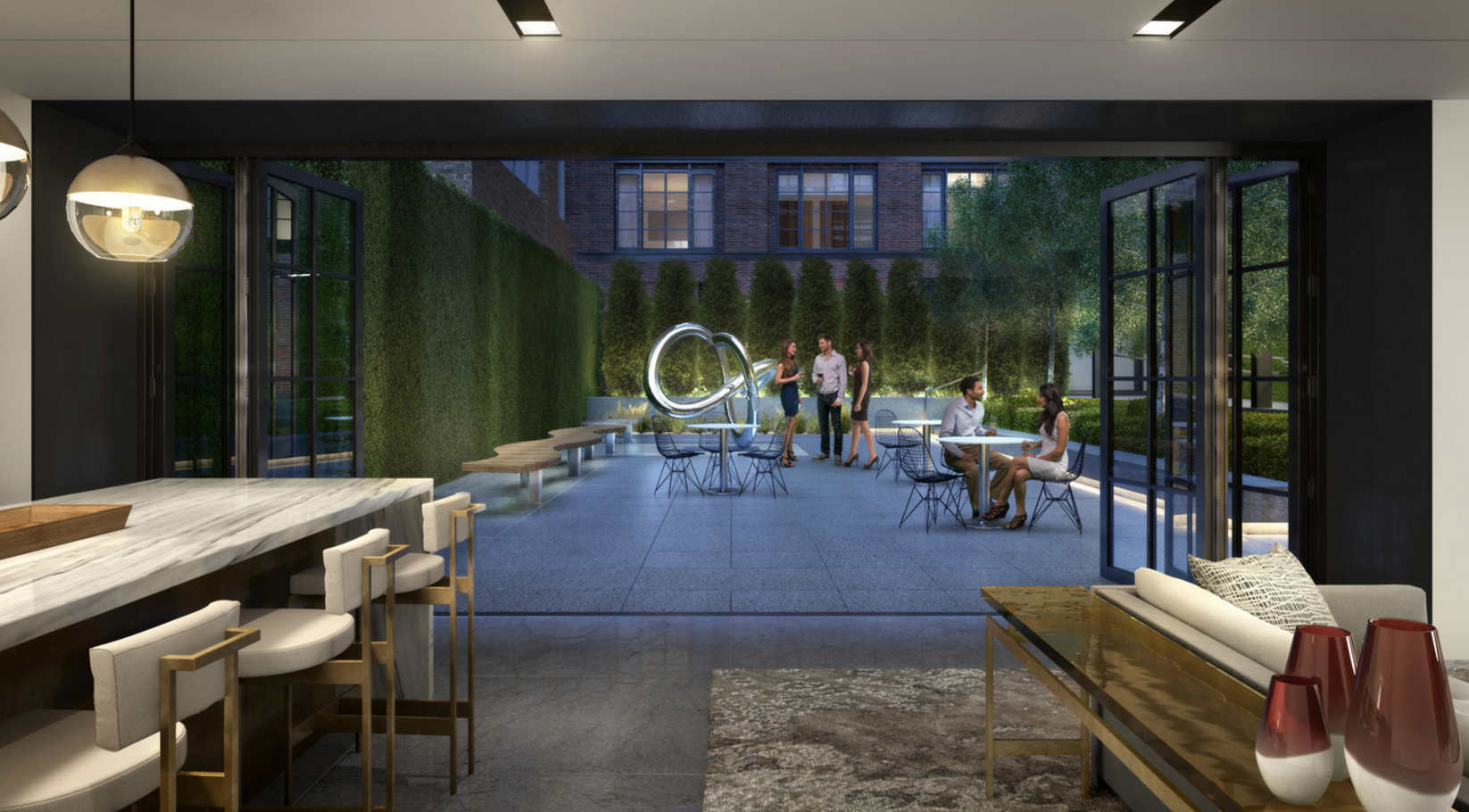 Residents will have access to an array of lifestyle amenities including a birch tree arbor, a staggered boxwood garden, an outdoor sports court, a fully equipped private fitness center, a 60-foot indoor saltwater swimming pool, a steam room, men and women's locker rooms and a 24-hour doorman/concierge. The building is also "Zone Green" and targeted for LEED certification and will have 2,800 square feet of ground floor retail.
Related: