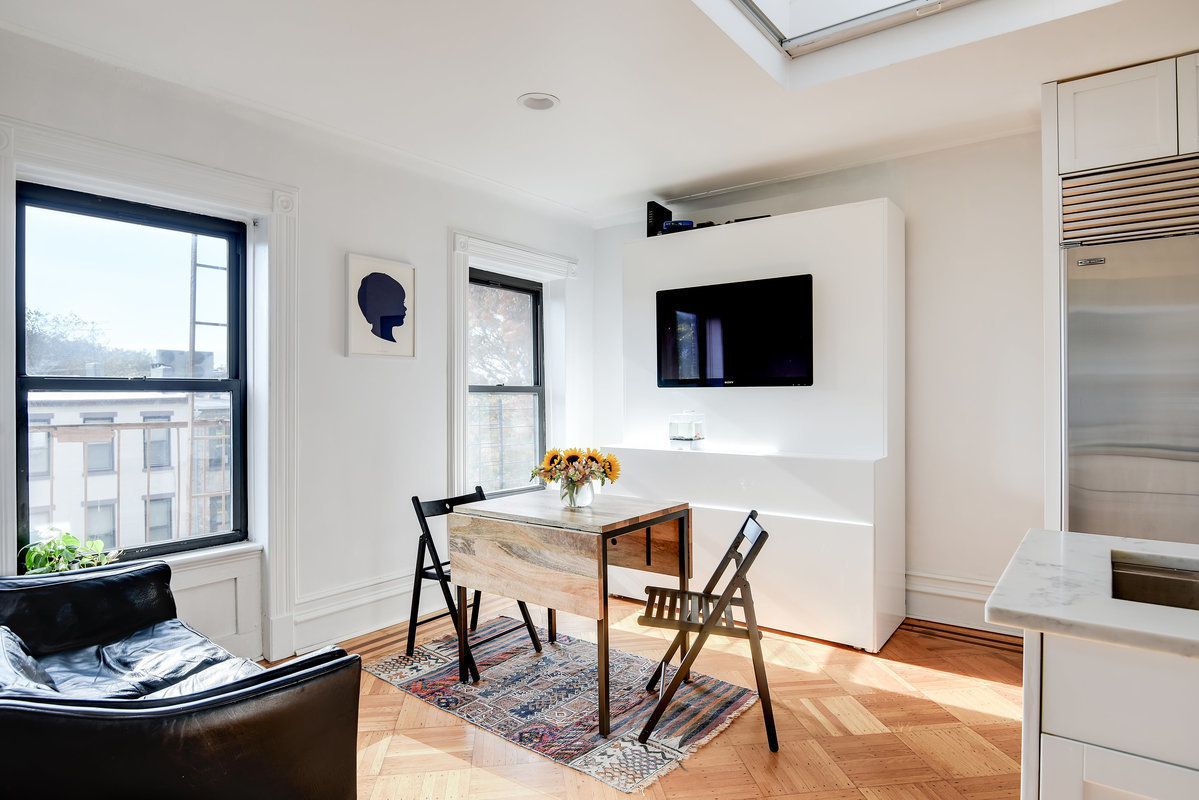 Common wisdom states that lightning never strikes in the same place twice. Savvy buyers in New York City, however, will tell you that pithy aphorisms have no place in the unpredictable world of local real estate. Here we have an incredible deal — a $585,000 1-bedroom with a private roof deck located in the heart of Park Slope at 846 President St., just a block from Prospect Park. Another lovely unit in this building hit the market in the fall and is now in contract. And whether you take common wisdom to heart or not, two deals of this caliber are rare.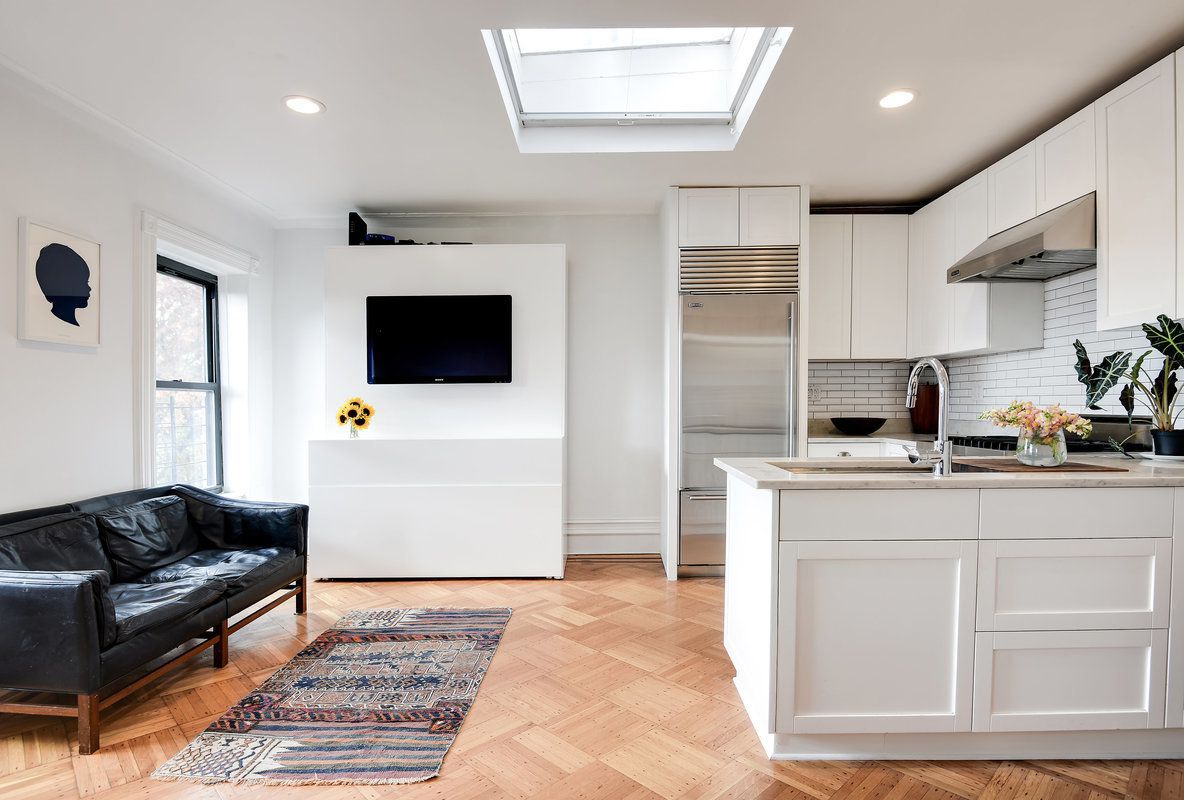 The Price
At $585K, this 1-bedroom co-op is probably a better deal than whatever 1-bedroom rental you're diddling around with in Park Slope. If you put down 20 percent, your monthly mortgage fees would tally up to about $2,777. Last month, the median asking rent in Park Slope hit $2,850. You can do the math to figure out your savings. In addition to the straight-up good price here, this place has a totally reasonable monthly fee of $551.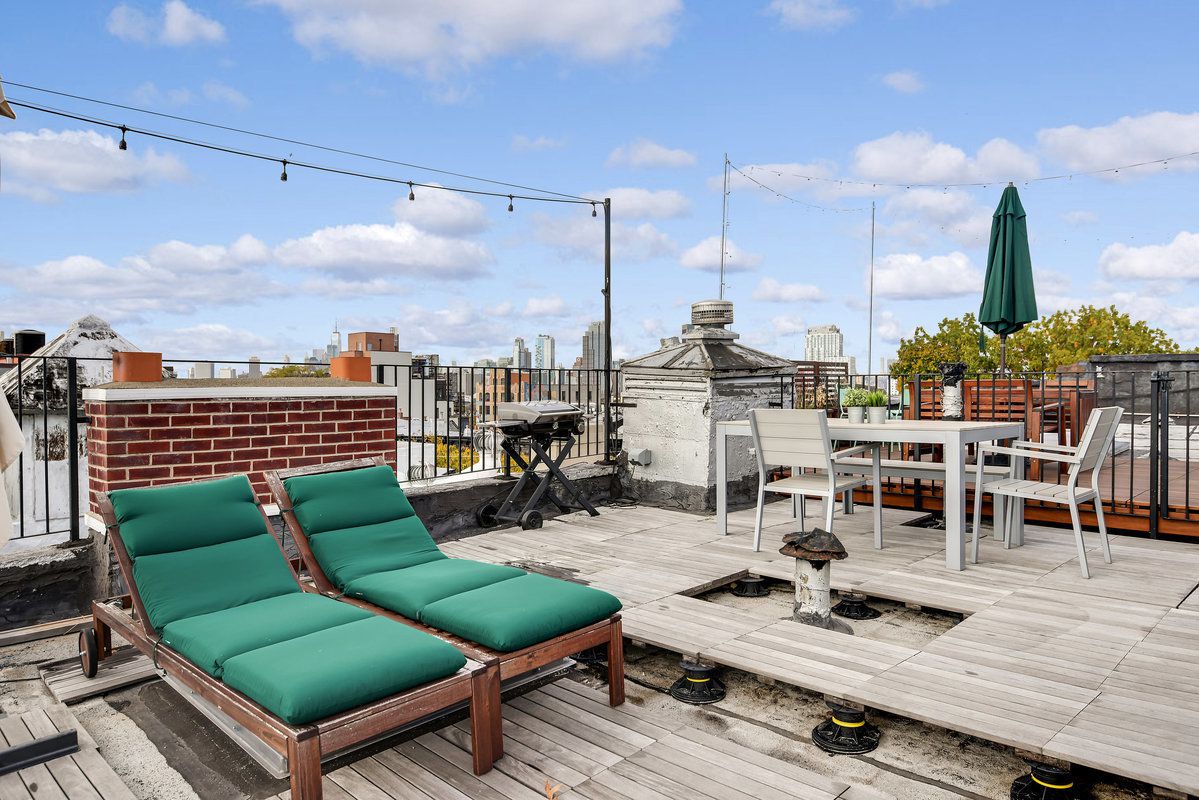 Why You'll Love It
Take a great price and pair it with a spacious layout, then add a central Brooklyn location and you've got a recipe for something good. But a private roof deck with views of the Manhattan skyline kicks this 1-bedroom up a notch (or 10). The current listing photos look a little bleak (it is November, after all). But just imagine this setup come summer nights. String up some Christmas lights, fire up the grill, and you'll be living the Brooklyn dream.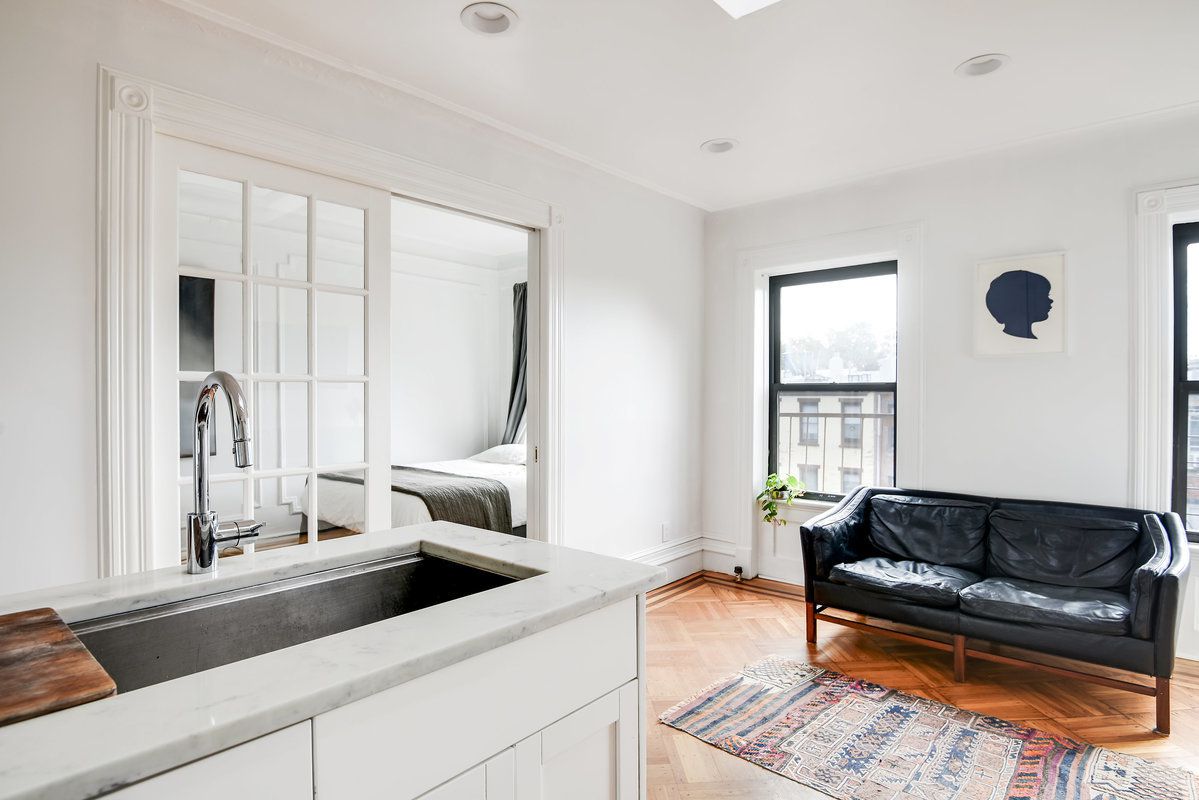 This Brooklyn dream happens to also include immaculately renovated interiors, tons of light, and some solid Brooklyn bones. (A classic Park Slope brownstone building, 846 President St. dates to 1872.) The current aesthetic of the apartment blends old and new. Parquet floors, crown molding and a clawfoot tub contribute historic charm, while marble countertops, a Sub-Zero fridge, Viking stove and skylight keep things fresh and modern.
Added pluses include a decently spacious bedroom, tons of closet space, and a washer and dryer in-unit. You see what we mean with the whole Brooklyn dream thing, right?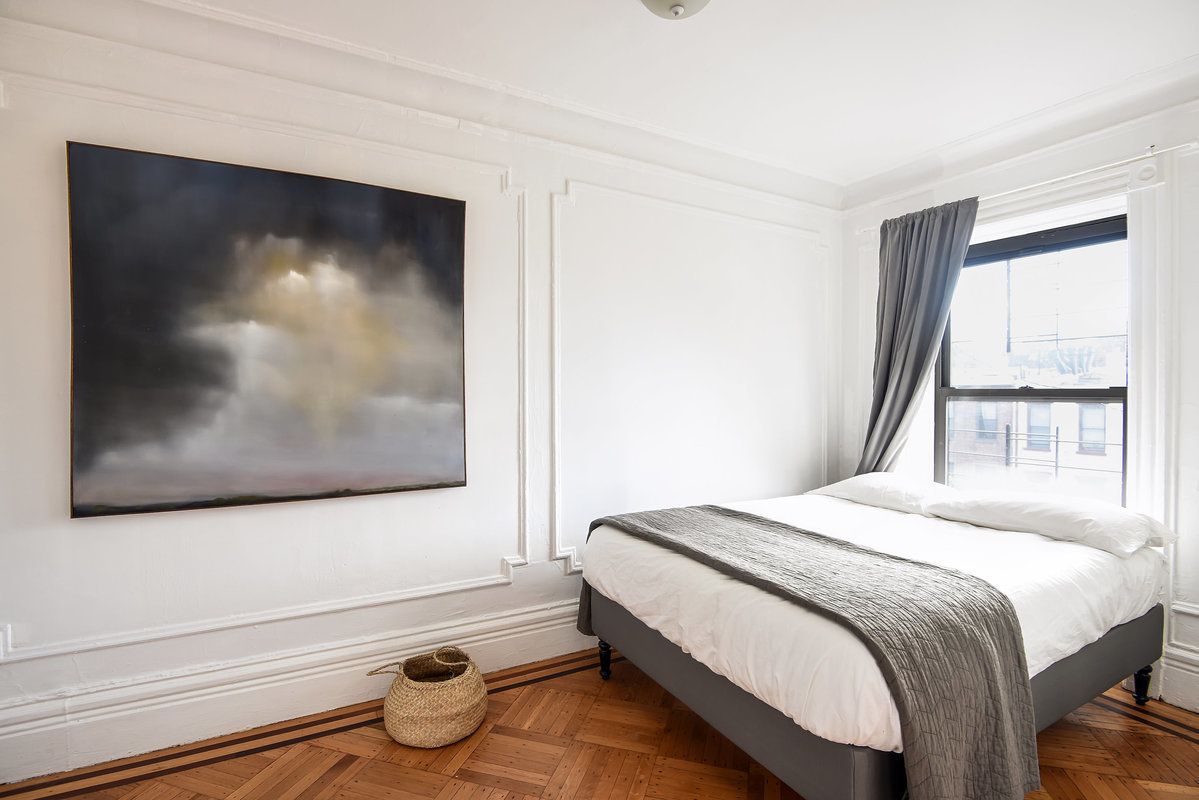 And Why You Might Not
You'll have to ascend five flights of stairs to reach this Brooklyn dream. The unit is a fifth-floor walk-up, which may be a dealbreaker for some, but what's a dream worth if you're not willing to work for it?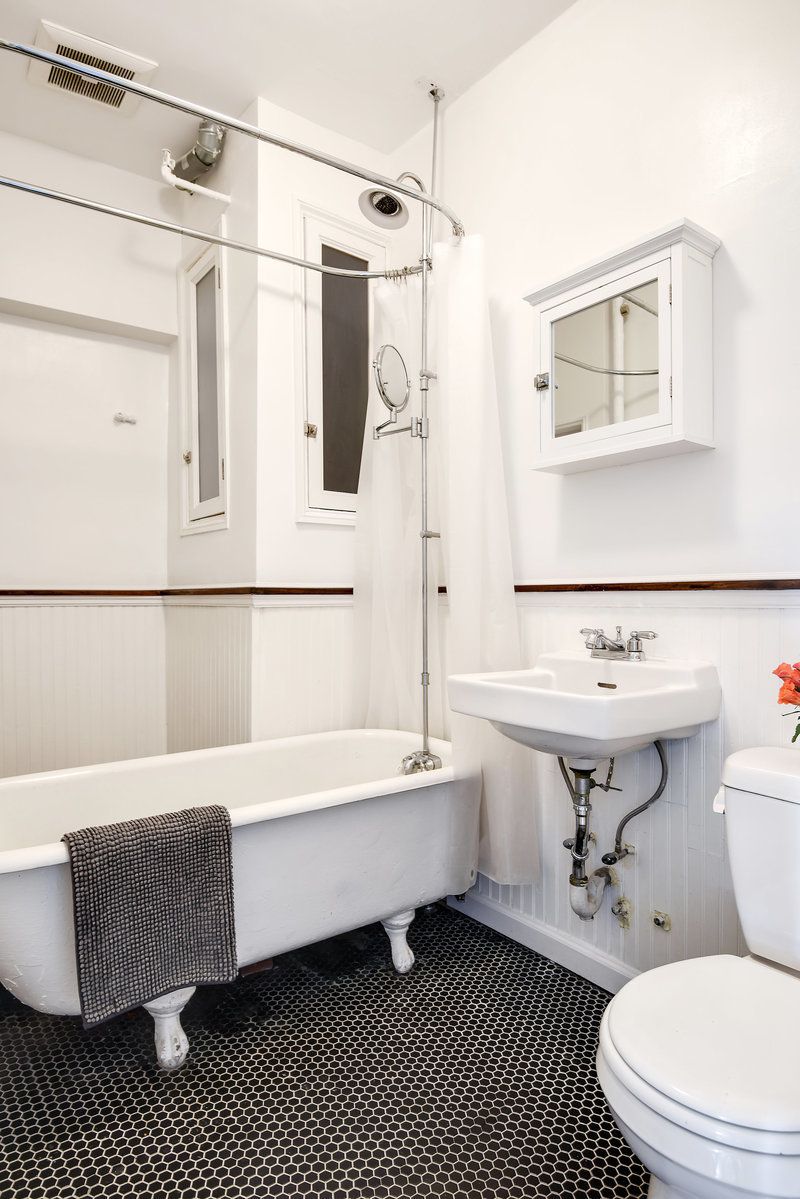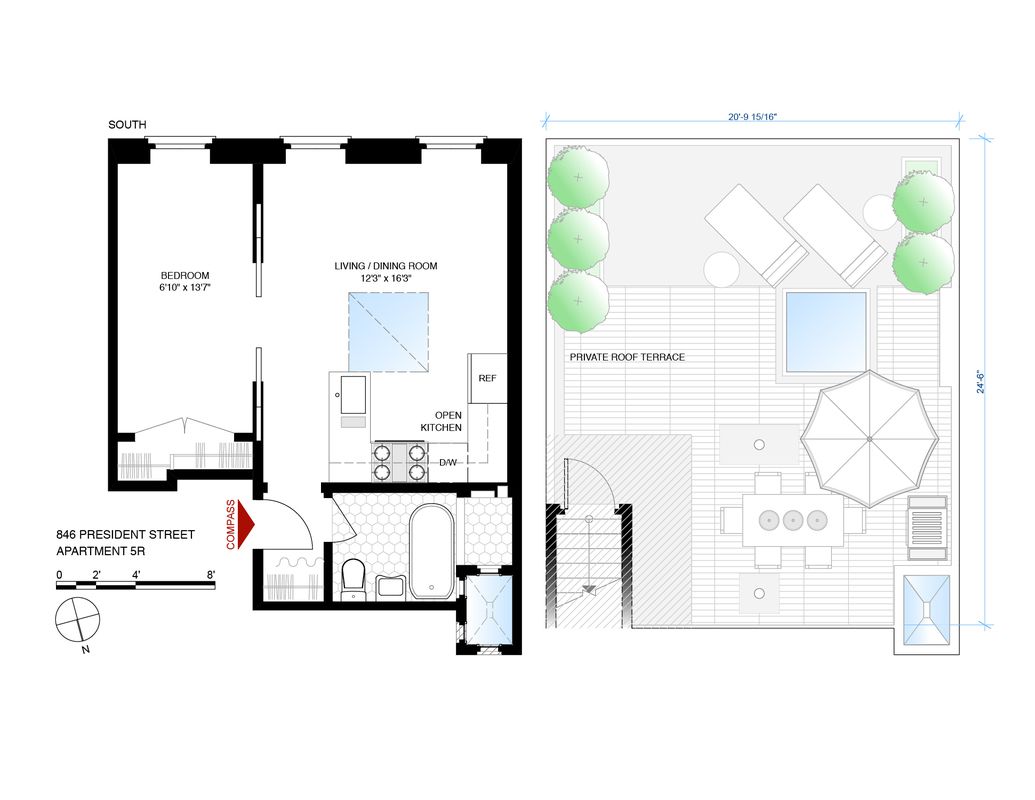 —
Hey, why not like StreetEasy on Facebook and follow @streeteasy on Instagram?
Related: