We see a lot of great listings here on StreetEasy, so it's always a pleasant surprise when photos of a particular apartment really leap off the screen. In today's case, we offer this brilliant duplex co-op at 328 Clinton Avenue in Clinton Hill as a prime example of eye candy.
Not to mention, it also seems like a great home at a pretty nice price point.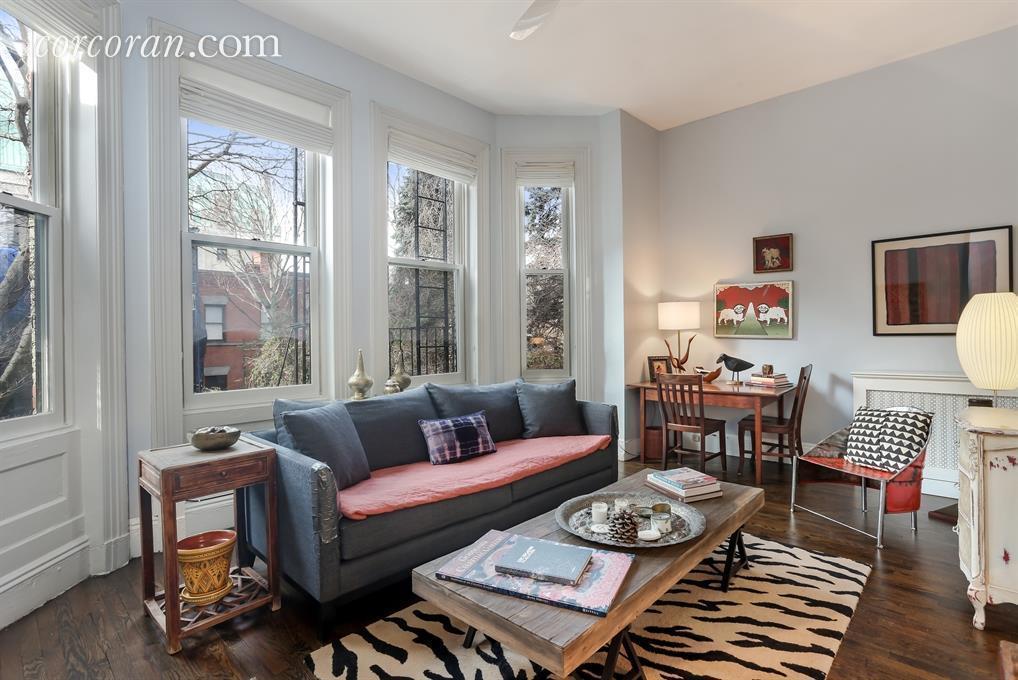 Listed for $995,000, this 1,200-square-foot beauty resides in a Mansion Row townhouse and all but screams at home shoppers to drop everything and check it out. In fact, judging by the high number or StreetEasy users who have "saved" this residence as one to keep an eye on, it's probably going to attract a slew of interest. You still have a shot at it, according to listing agent Deborah Rieders of Corcoran.
"It hasn't been shown yet. The first time will be at the open house on Sunday (11:30 a.m. to 1 p.m.) so there's still time," Rieders said.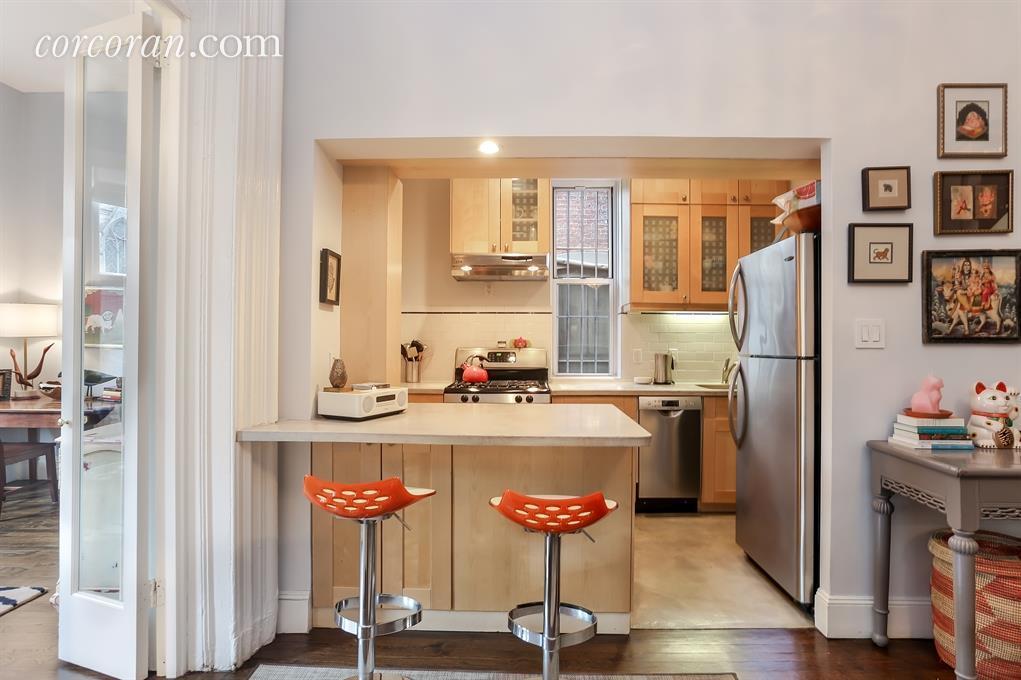 The duplex is one flight up inside the turn-of-the-century townhouse and while it is currently configured as a large 1 bedroom, it could be converted back to a 2-bedroom residence. Either way, the space is plentiful with 12-foot ceilings and a ton of charm, including lovely stained glass windows between the dining/kitchen areas and the living room.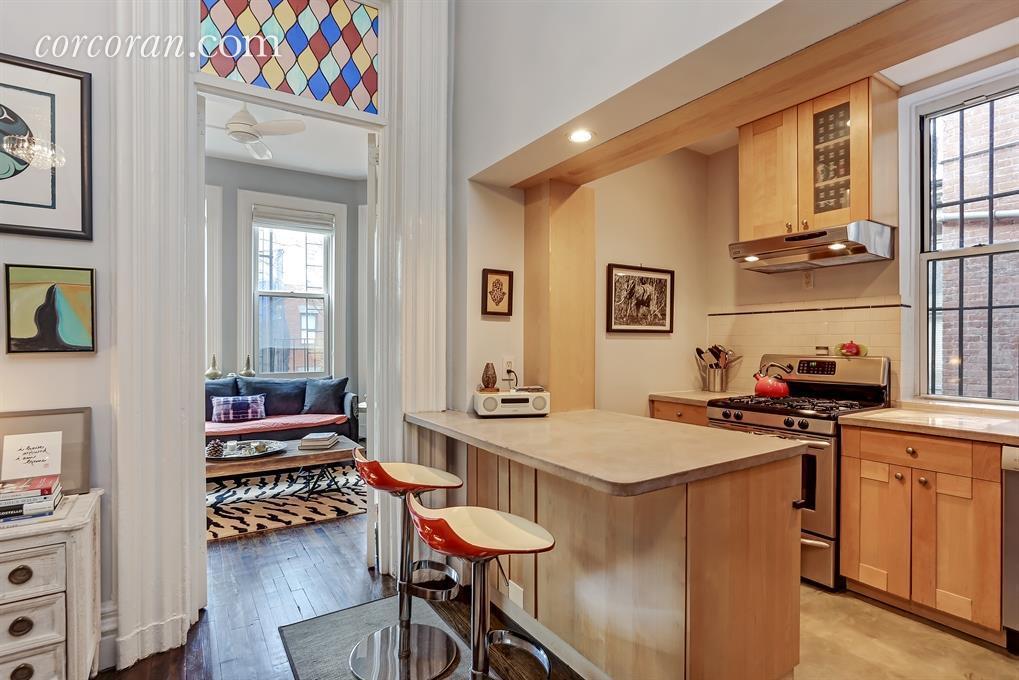 While the residence has maintained much of the original period details, the kitchen remodel makes for an open floor plan. And, look at that kitchen! There's actually a window to give the resident dishwasher a view! Almost makes you overlook the high-end, stainless steel appliances and lovely breakfast bar.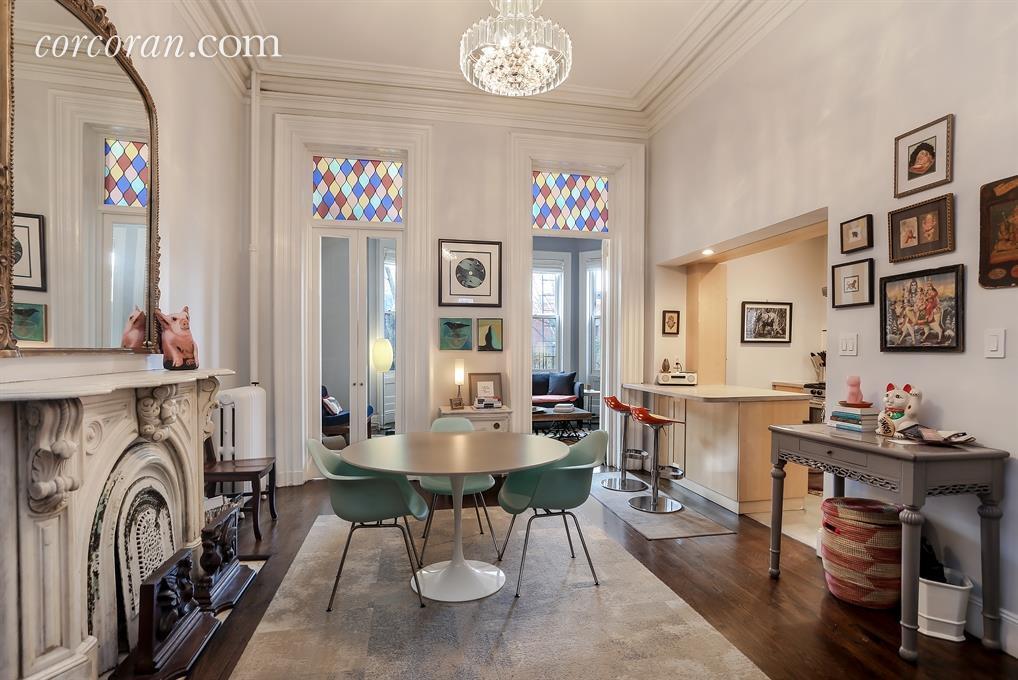 The unit contains two bathrooms, both of which have been renovated to modern convenience, standards and aesthetics.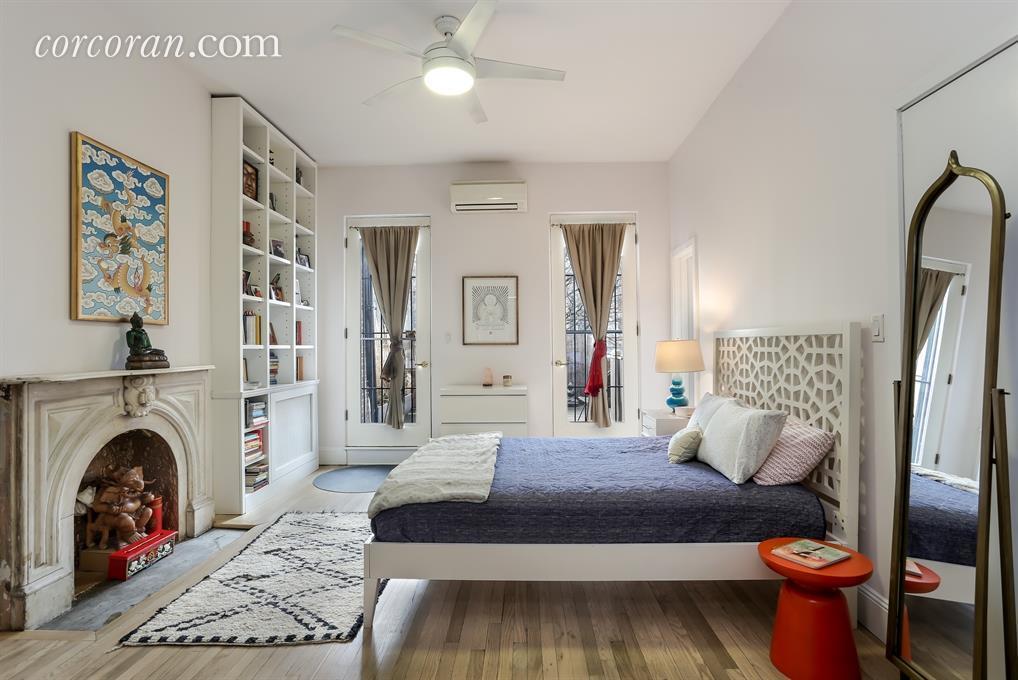 The upstairs floor contains the huge master suite, complete with a private terrace that offers NYC views.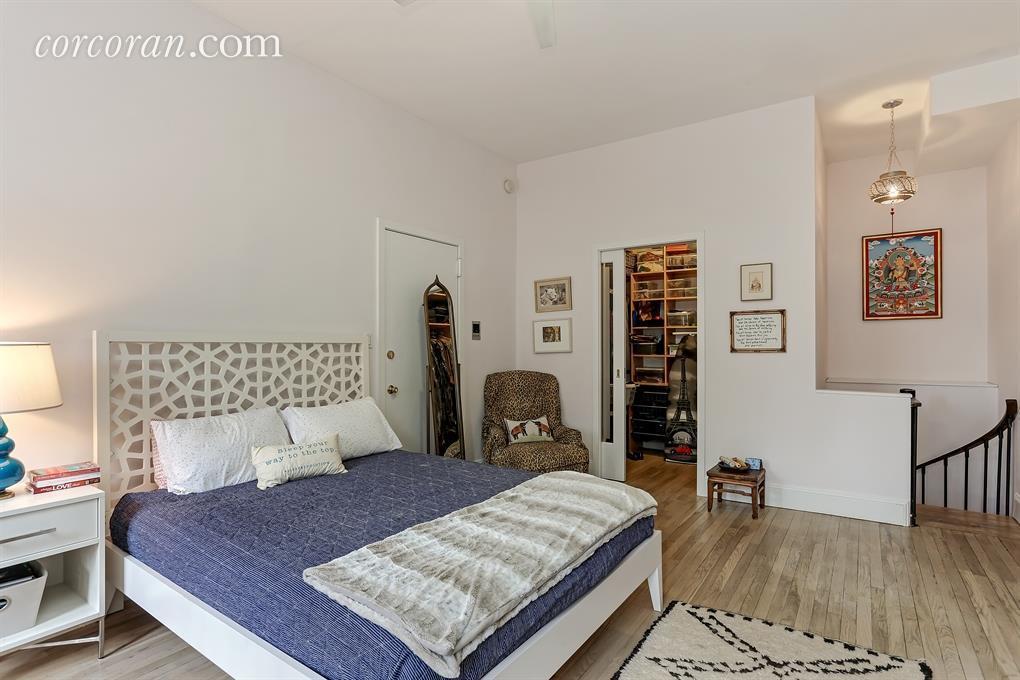 While the owner is likely to get a quick sale, whoever is lucky enough to snag this duplex may want to ask for tips on how to maintain the clean but arty atmosphere created with white paint and fantastically playful furnishings and artwork.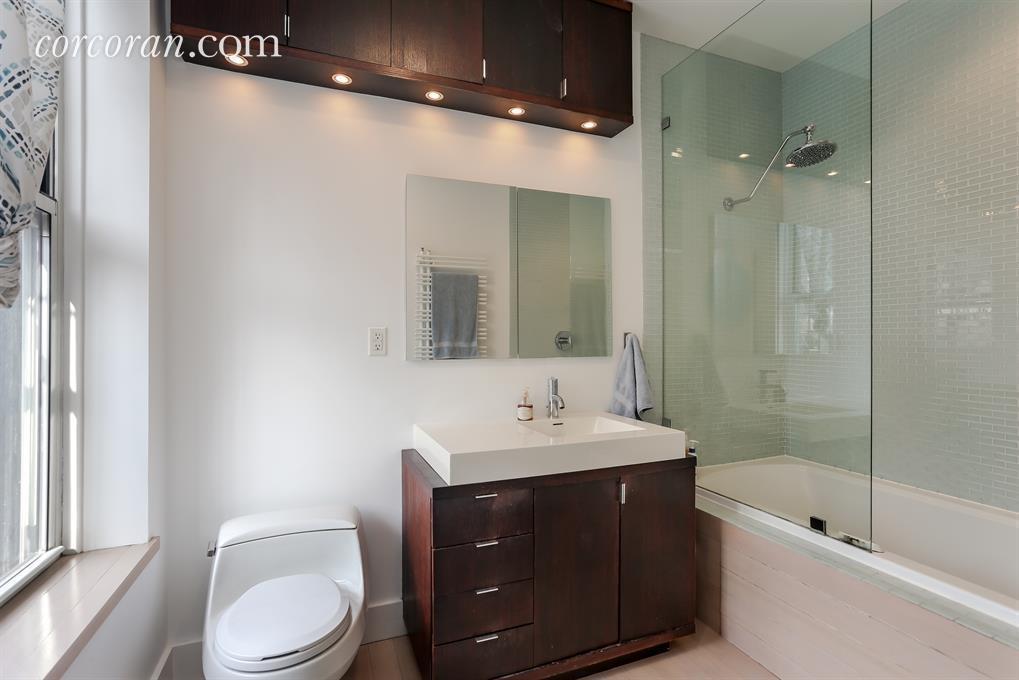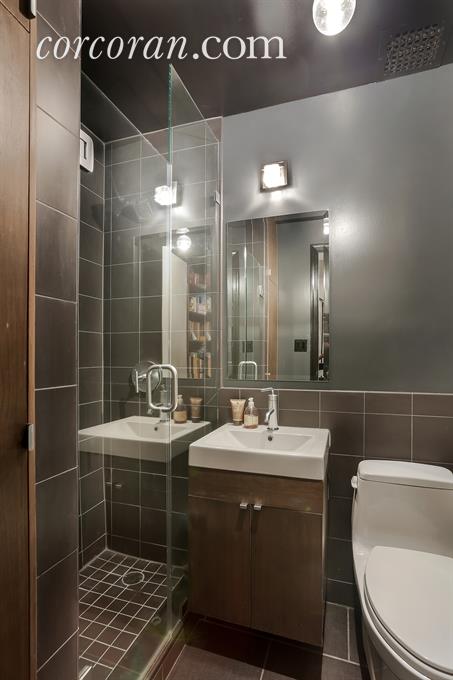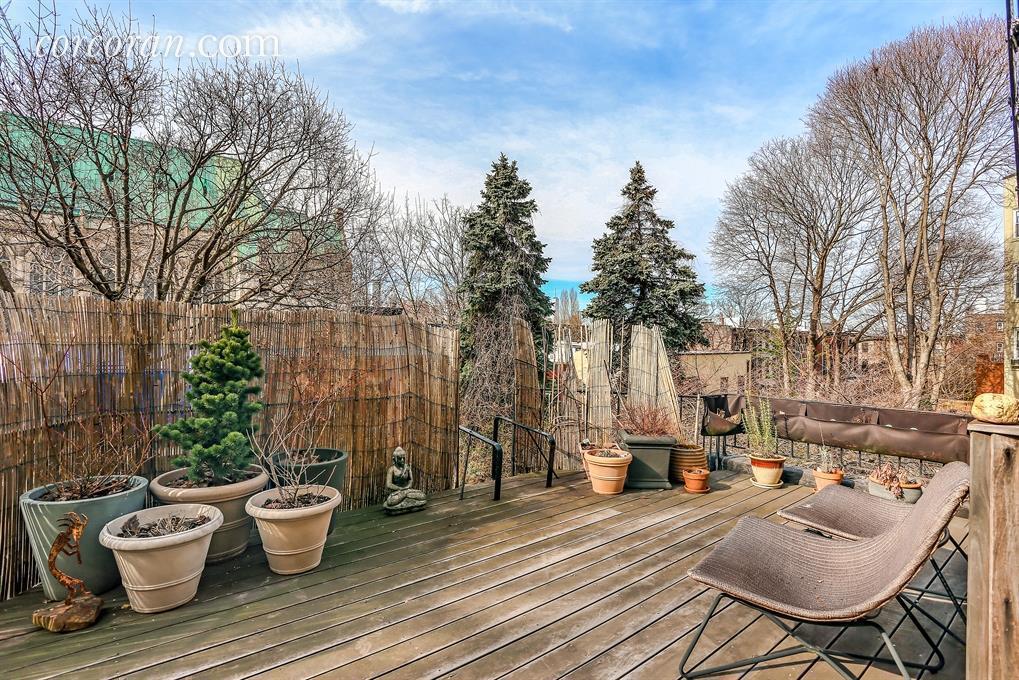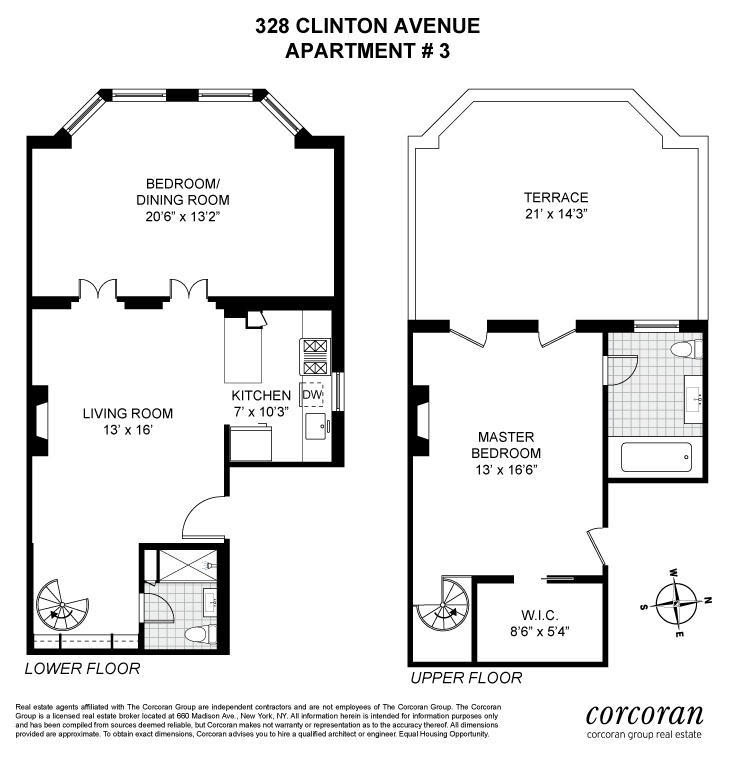 Related: