The so-called "Aaron Burr house" at 17 Commerce St. in the West Village has finally sold, after more than a year on the market and a price drop from $5.75 million to $4.995 million. Given the fervor over "Hamilton," the land this historic property sits on deserves the attention, as the site (though not the house) was actually owned by the man who killed Alexander Hamilton in that famous 1804 duel.
The buyer of the brick townhouse is interesting as well: according to the New York Post, artist Walton Ford is the new owner of this 2-bedroom, 4-fireplace building.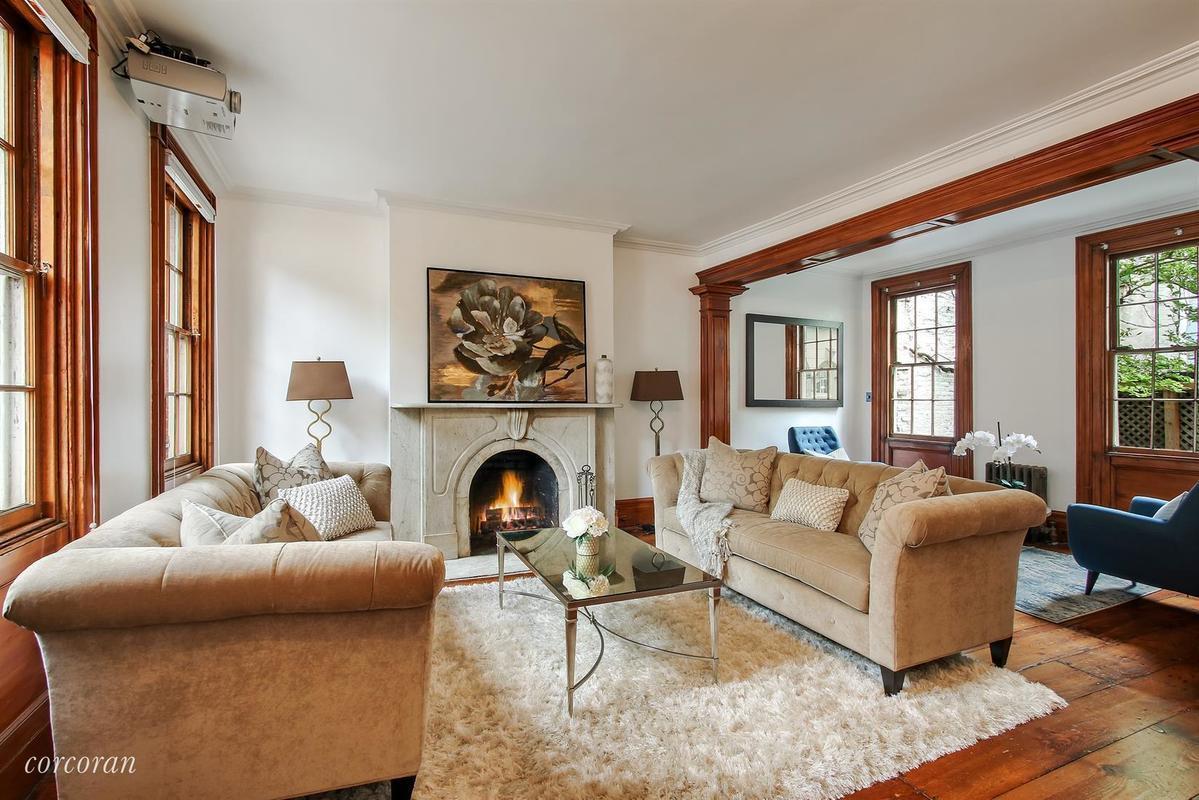 Walton's fabulous work hangs in temples like the Museum of Modern Art and the Smithsonian American Art Museum. Those who like more immediate gratification can find examples on Walton's wondrous Twitter feed.
Bangalore, 21×15in, Sold for $5,625 USD #waltonford https://t.co/7tUuBcYMtj pic.twitter.com/tgbPGsQuun

— Walton Ford (@waltonford_art) July 23, 2016
Built in 1830, the "Aaron Burr" house has retained many original details, including the wide-plank hardwood floors and door hardware. There's also an exterior garden complete with timeless herringbone brickwork. See more images below.
—
Hey, why not like StreetEasy on Facebook and follow @streeteasy on Instagram?