Update (10/14/2016): It looks like Maroon 5 frontman Adam Levine and his wife, Behati Prinsloo unloaded their cool Soho loft, according to the NY Post. While the price is not yet publicly known, the Post reports it sold for $5.4M, just a shade under its $5.5M list price.
*****
Original: Adam Levine and his wife, Behati Prinsloo, appear to be stepping out of the SoHo scene. The Maroon 5 frontman and longtime judge on The Voice and the lanky, Namibian-born Victoria Secret model have listed their SoHo loft for sale at 112 Greene Street.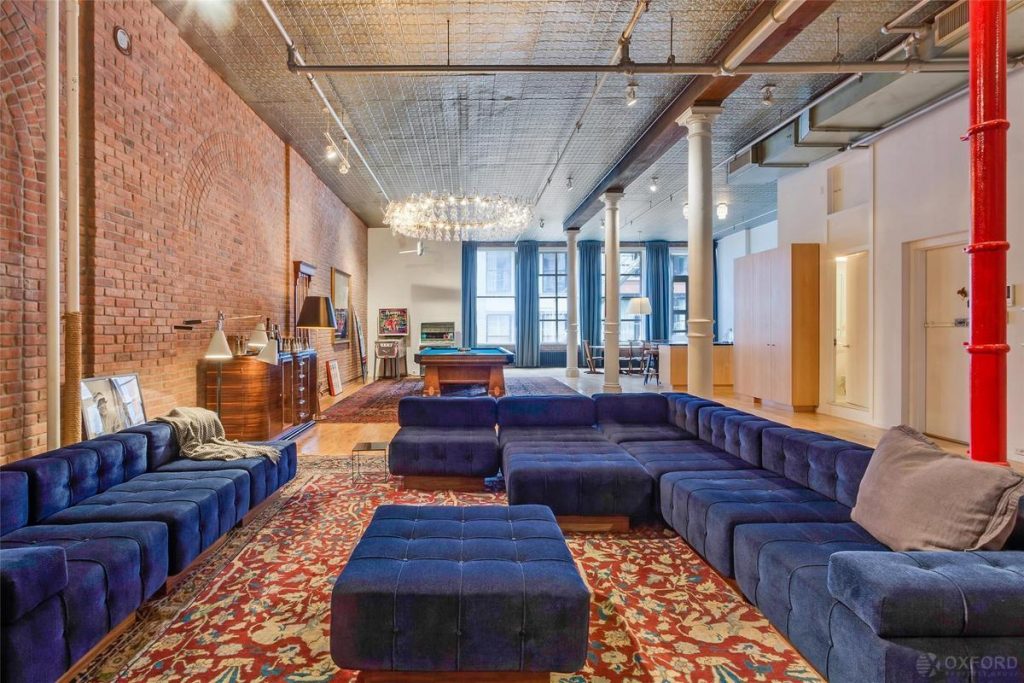 The beautiful couple, who are expecting their first child, bought the 2,800-square-foot floor-thru in 2014 for $4.55 million, just months after they got married and sold Prinsloo's Lower East Side bachelorette pad. They're seeking $5.5 million for the gigantic 1-bedroom, 2-bathroom unit, which does seem to cry out for new occupants who want a place to party hard. There is, after all, a direct elevator to the unit — perfect for quick and secluded escapes from the busy SoHo streets.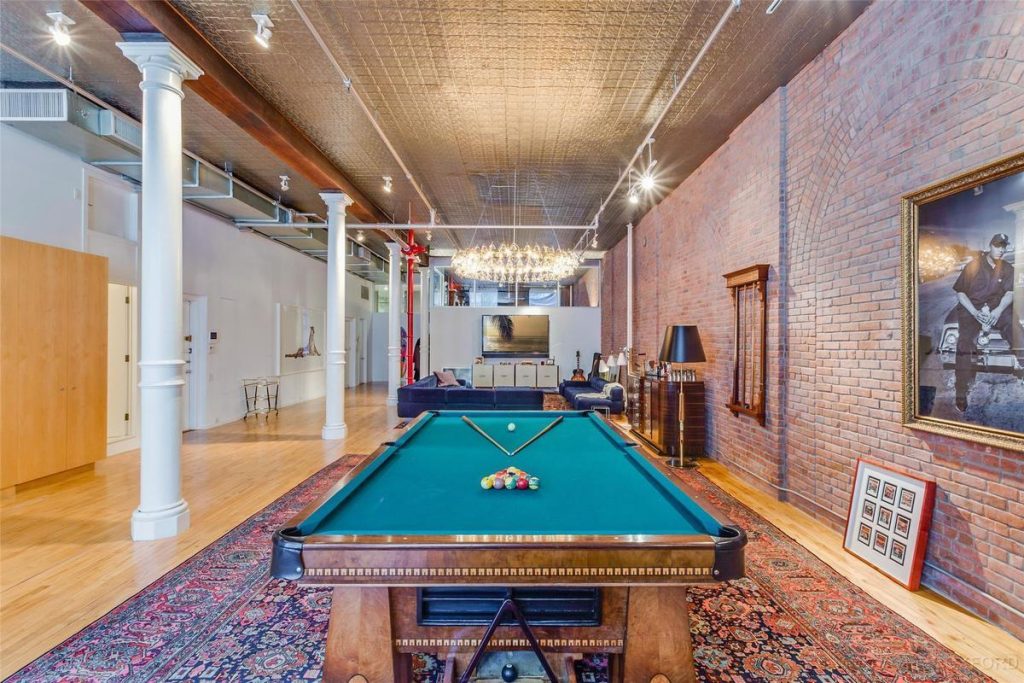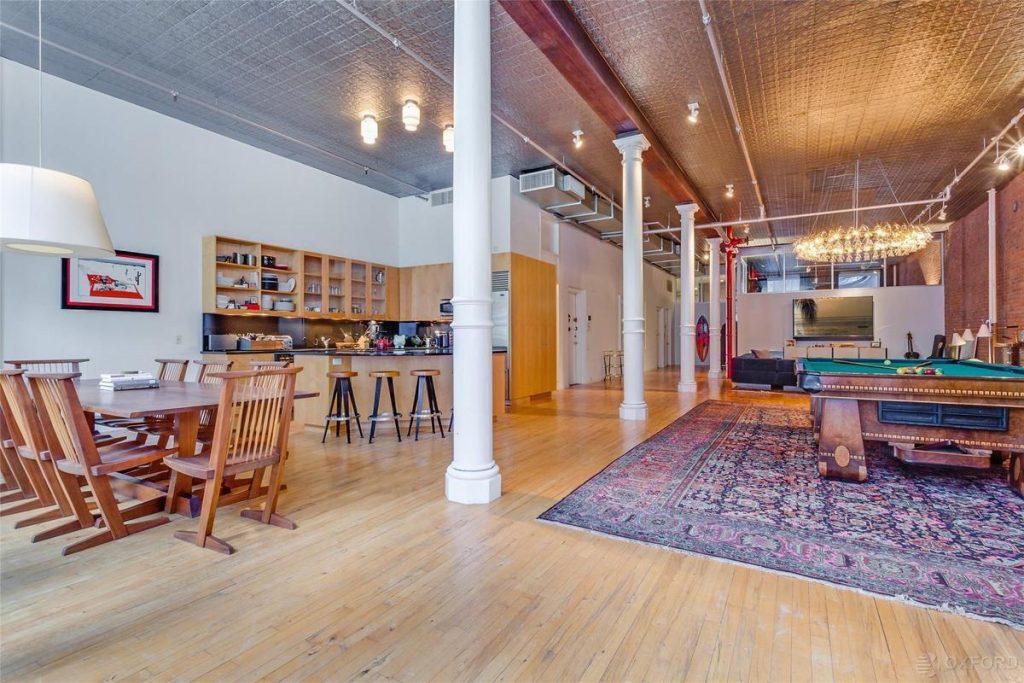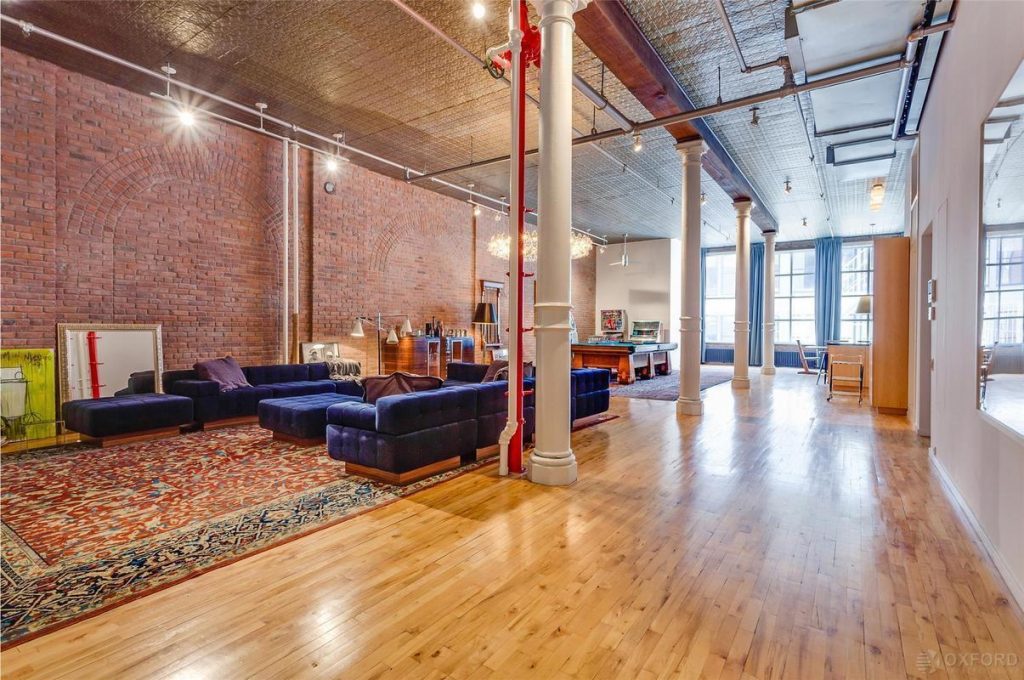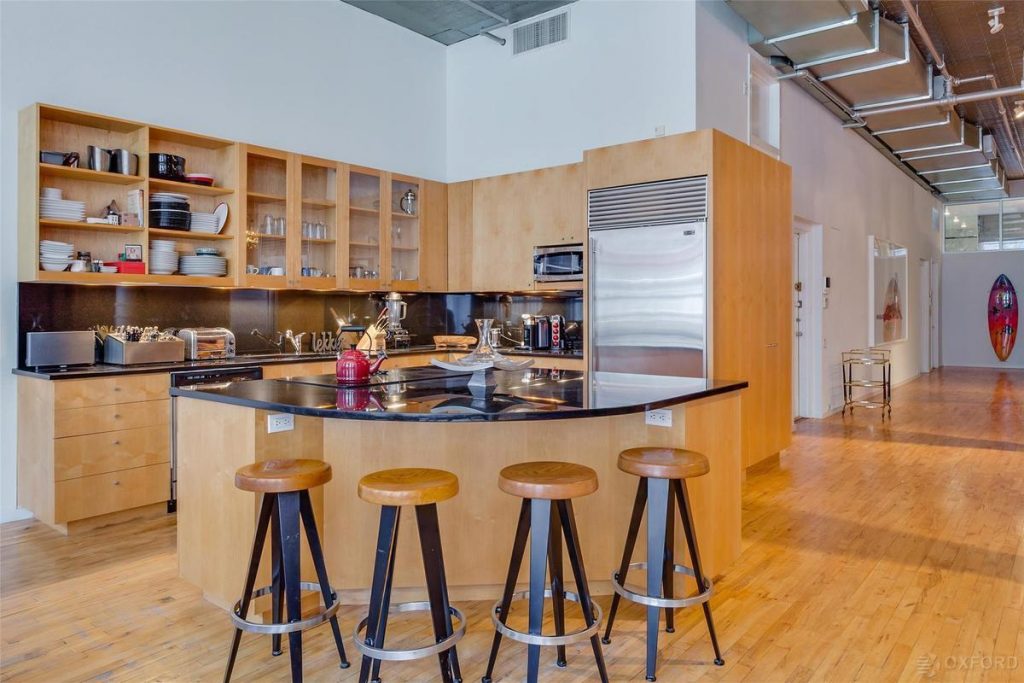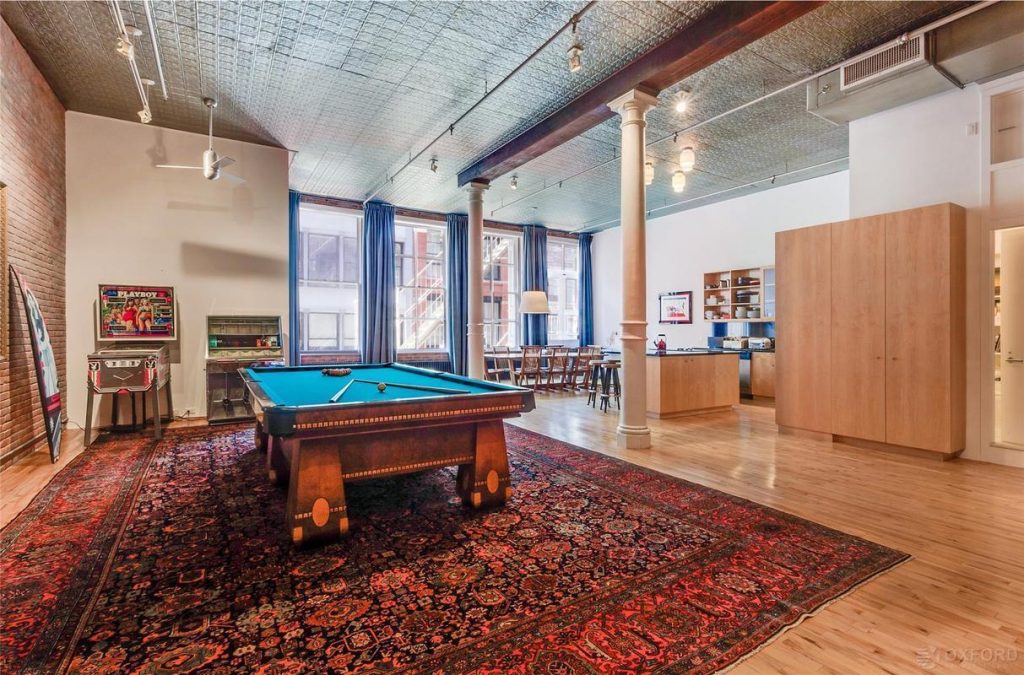 The listing is being shared by Oxford Property Group brokers Adam Mahfouda and Jules Borbely, and states that Levine is willing to throw in the monstrous sectional, among the other furnishings. The unit is one of six at 112 Greene Street, one of the more iconic SoHo loft buildings that famously housed 112 Workshop, a gallery and art space that, in the 1960s and 70s was an epicenter of the emerging downtown arts scene. Later, the building housed the famous Greene Street Recording studio, which brought forth iconic hits like Kurtis Blow's "The Breaks" among legions of other ear-worming hits.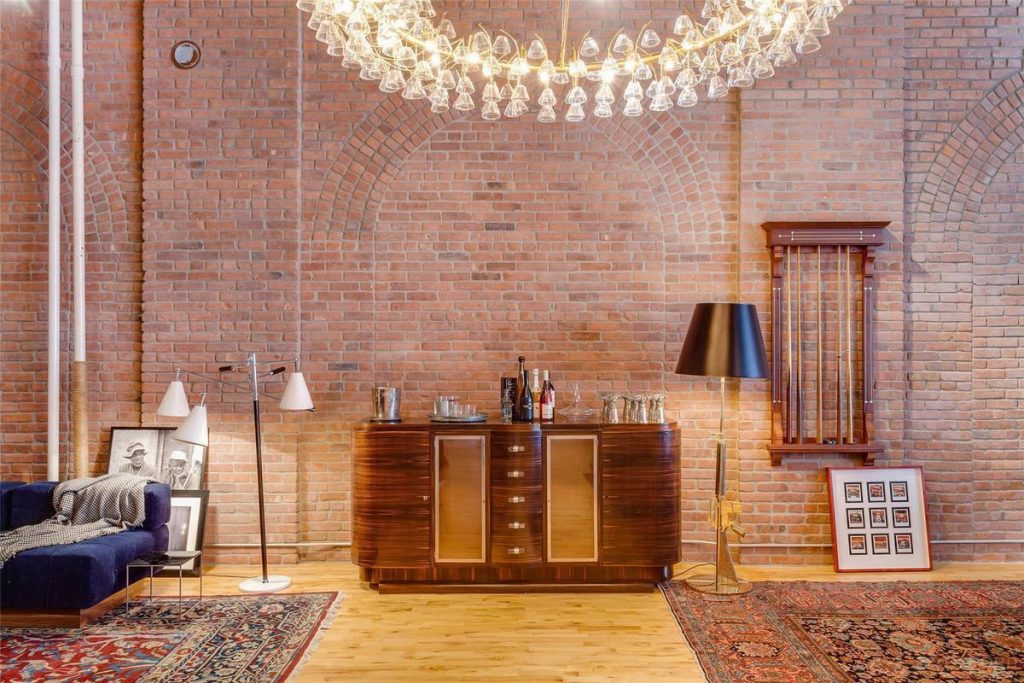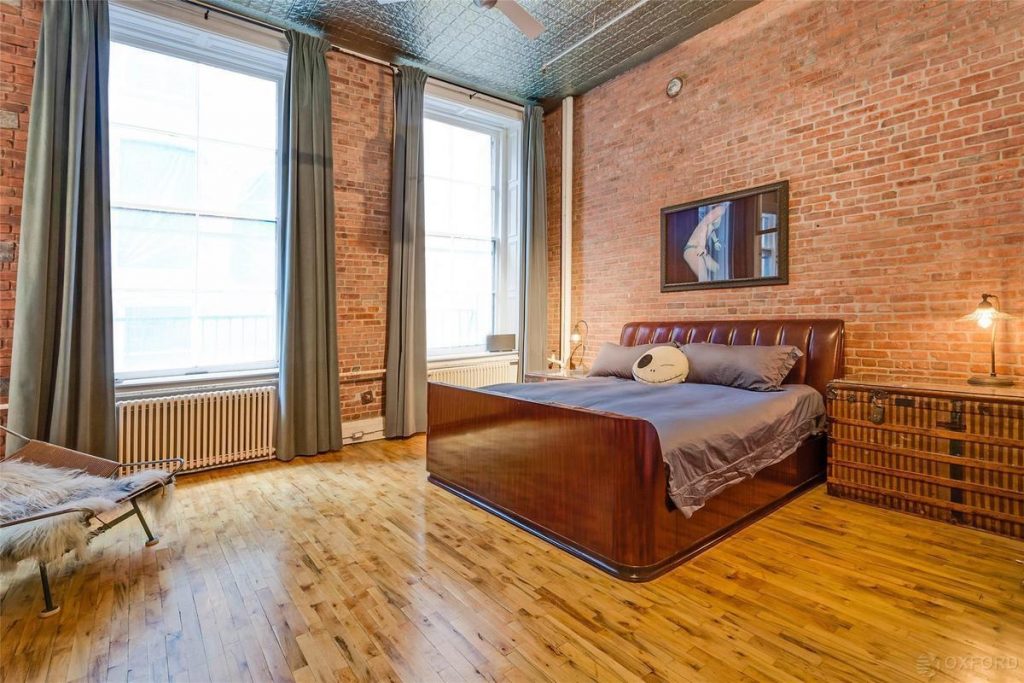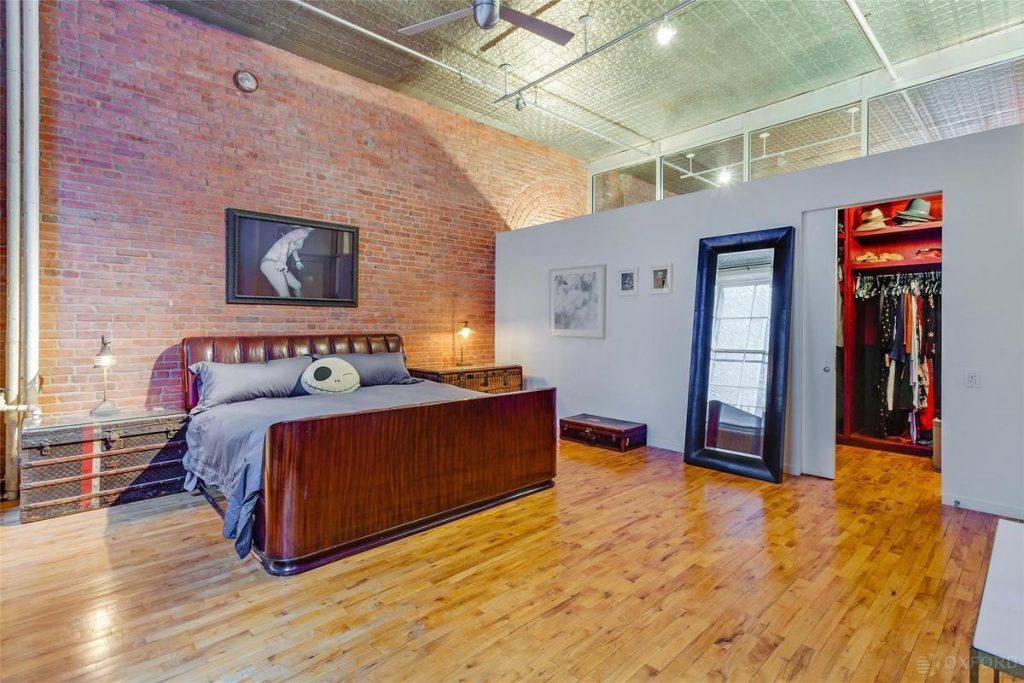 So, as time marches on, Greene Street will see another chapter end as Levine & Prinsloo move on. But it's not as if the couple doesn't have a place to hang their hats — which for the hat-loving Prinsloo means a lot of hat hooks. Levine owns a pretty stupendous home in Hollywood Hills, which he purchased in 2012 and allowed to be featured in Architectural Digest.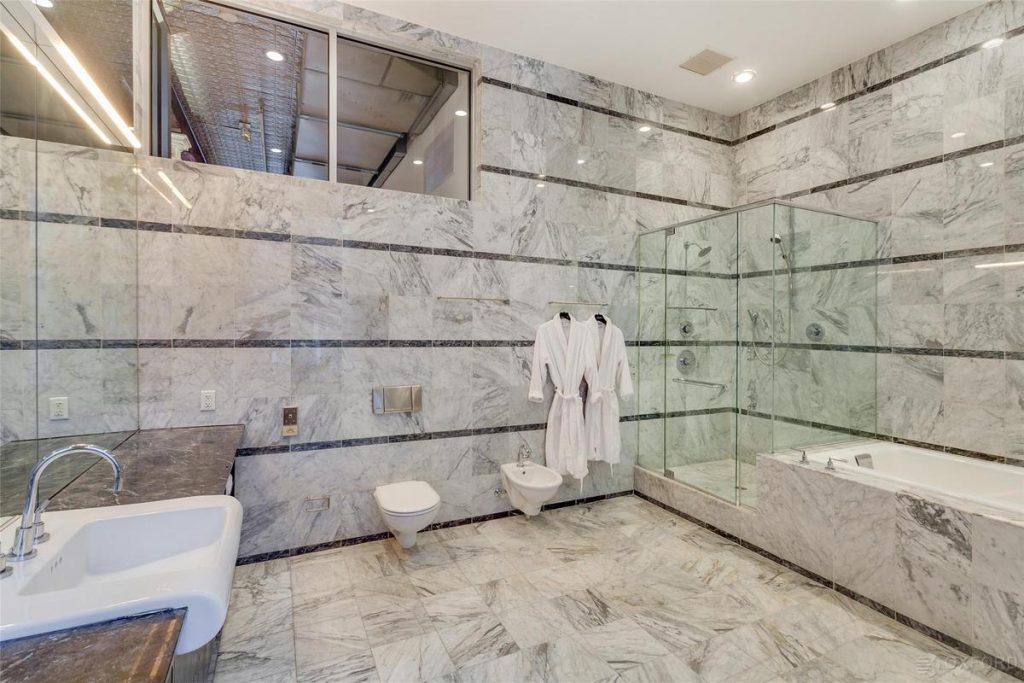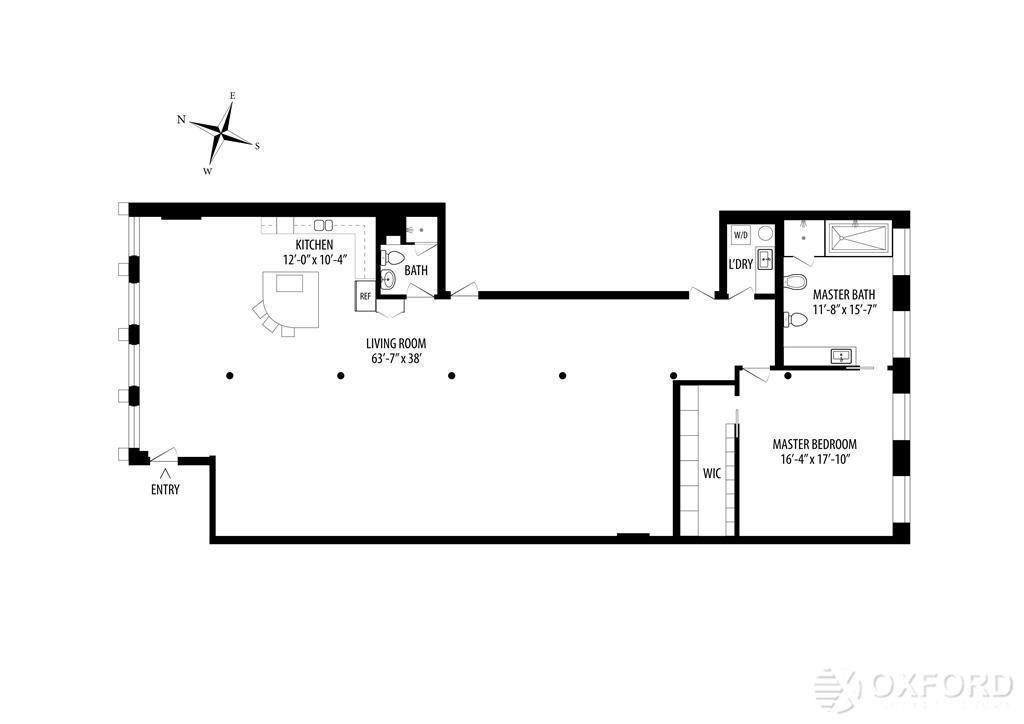 Of course, this listing could be the start of other moves for Levine and Prinsloo. Since announcing that they were en route to baby No. 1, Levine has been very straightforward about his parental goals. He said he wants more kids than is "socially responsible," so who knows. Their future real estate deals will likely include a lot more bedrooms.
Related: