Phase II of an affordable housing lottery at 33 Bond Street in Brooklyn in now underway. Phase I of the lottery occurred in February, in which 143 new apartments were rolled out. This time, 108 apartments will be available for qualified applicants, with rents starting at $613 per month. The deadline to apply is Oct. 17, 2017.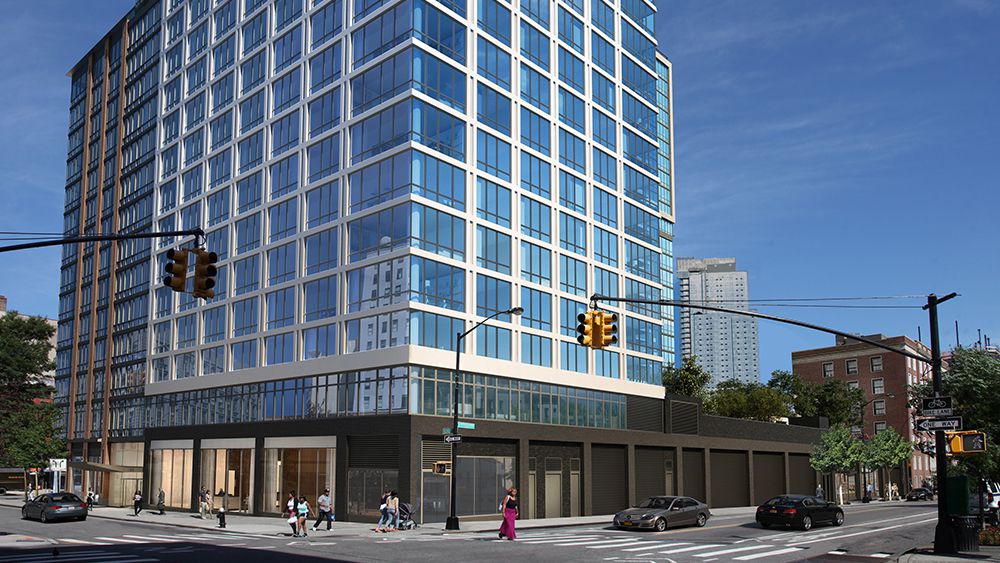 The latest set of apartments will be available to applicants who earn at 40 percent of the area median income and those who earn at 120 percent. The range at 40 percent of AMI runs from $22,903 for a single person up $38,160 for a 4-person household. For those at 120 percent of the AMI, the range runs from $68,709 for a single person up to $114,480 for a 4-person household. Rents start at $613 a month, as shown below.

33 Bond contains a total of 714 studio, 1 bedroom and 2 bedroom apartments that feature white oak floors, floor-to-ceiling windows and chef's kitchens. The development also contains an elevated private park.
The lottery application is open until Oct. 17, 2017. Applications can be made through the NYC Housing Connect site, or by mailing a self-address stamped envelope to 33 Bond Street Apartments, PO Box 1543, New York, NY 10159.
—
Hey, why not like StreetEasy on Facebook and follow @streeteasy on Instagram?
Related: