The Excelsior II is offering 43 affordable housing units in the Bronx through a new lottery. The deadline to apply is Oct. 17, 2017.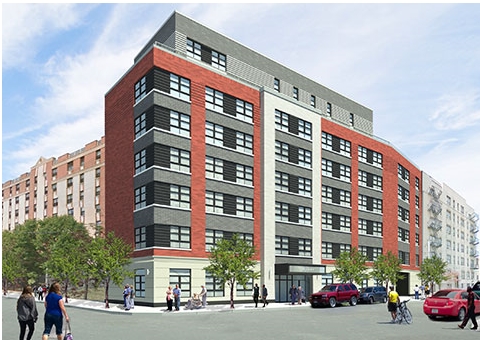 Located at 120-126 W. 169th St. in the Highbridge neighborhood, on the corner of Nelson Avenue, the units are available to applicants who earn 40, 50, and 60 percent of the area median income. That range runs from $21,086 for a single person up to $57,420 for a 4-person household. Rents run from $558 up to $1,065. Specific income qualifications are shown in the chart below.
The nine-story Excelsior II is a brand-new affordable rental development that contains a total of 57 apartments. Amenities include onsite laundry facilities and indoor and outdoor parking. It's within walking distance of the 4 train station at 167th Street and River Avenue, as well as the B and D train station at 167th Street and Grand Concourse.
To apply online, go to NYC Housing Connect. To request an application by mail, send a self-addressed envelope to: Excelsior II, 1465 Nelson Avenue, Suite A, Bronx, NY 10452. Applications must be postmarked or submitted online no later than Oct. 17, 2017.

—
Hey, why not like StreetEasy on Facebook and follow @streeteasy on Instagram?
Related: