There's new affordable housing in Brownsville: A lottery has opened for 64 units at a development called the Stone House. Located at 91 Junius Street, it's a seven-story building with a total of 161 rental units.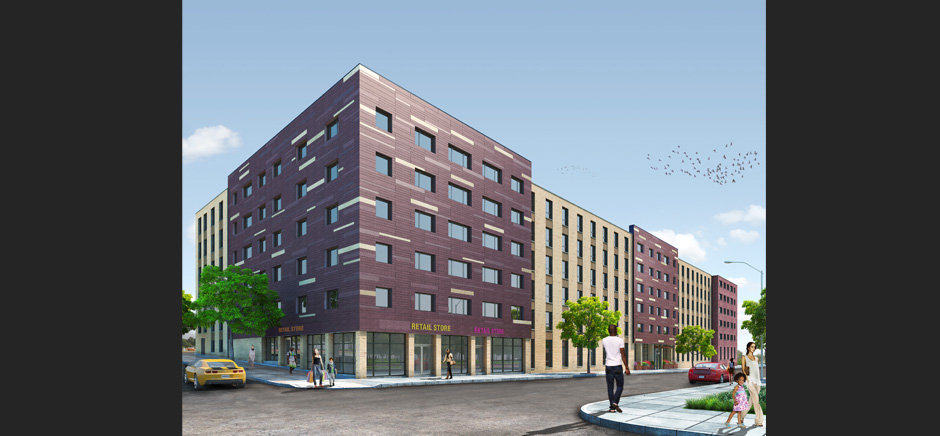 Eligible applicants can qualify on two area median income levels:
50% AMI — For those who make 50 percent of the area median income, 12 studios are available for single persons with income levels from $25,303 to $33,400.
60% AMI — For those who make 60 percent of the area median income, 52 units for 1 to 6 persons with an annual household income ranging from $32,709 to $66,420 are available.
See chart below for more details: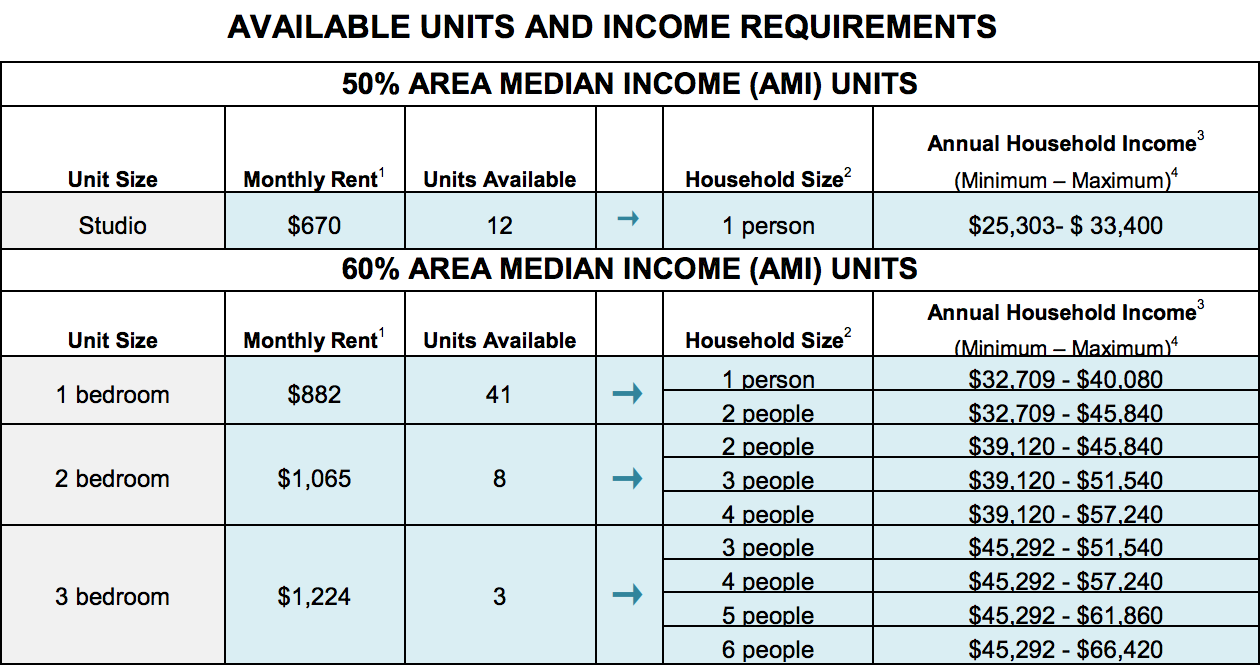 The Stone House is run in partnership with Women in Need (WIN) and designed by from Urban Architectural Initiatives. WIN is an NYC non-profit agency and the largest provider of shelter for homeless families in New York City, serving 10,000 homeless women and their children each year.
Amenities include on-site laundry, electric stoves, three elevators, 24-hour security cameras, central air, a community room, residential super, outdoor playground and Energy Star appliances.
To apply online, please go to NYC Housing Connect. To request an application by mail, send a self-addressed envelope to: Stone House, 87-14 116th Street, Richmond Hill, NY 11418. The deadline to apply is Oct. 4, 2017.
Related: