In partnership with Los Sures, a Williamsburg-based non-profit organization, eight newly renovated units at 383 Hewes Street in Williamsburg are now being offered via affordable housing lottery. Eligible applicants must earn 80 percent or 120 percent of the area median income to qualify for the 2- and 3-bedroom units.
Household membership must be at least two persons with a combined income of $51,360 to $88,560, or $77,394 to $132,840. The monthly rent and a breakdown of household qualifications are shown below.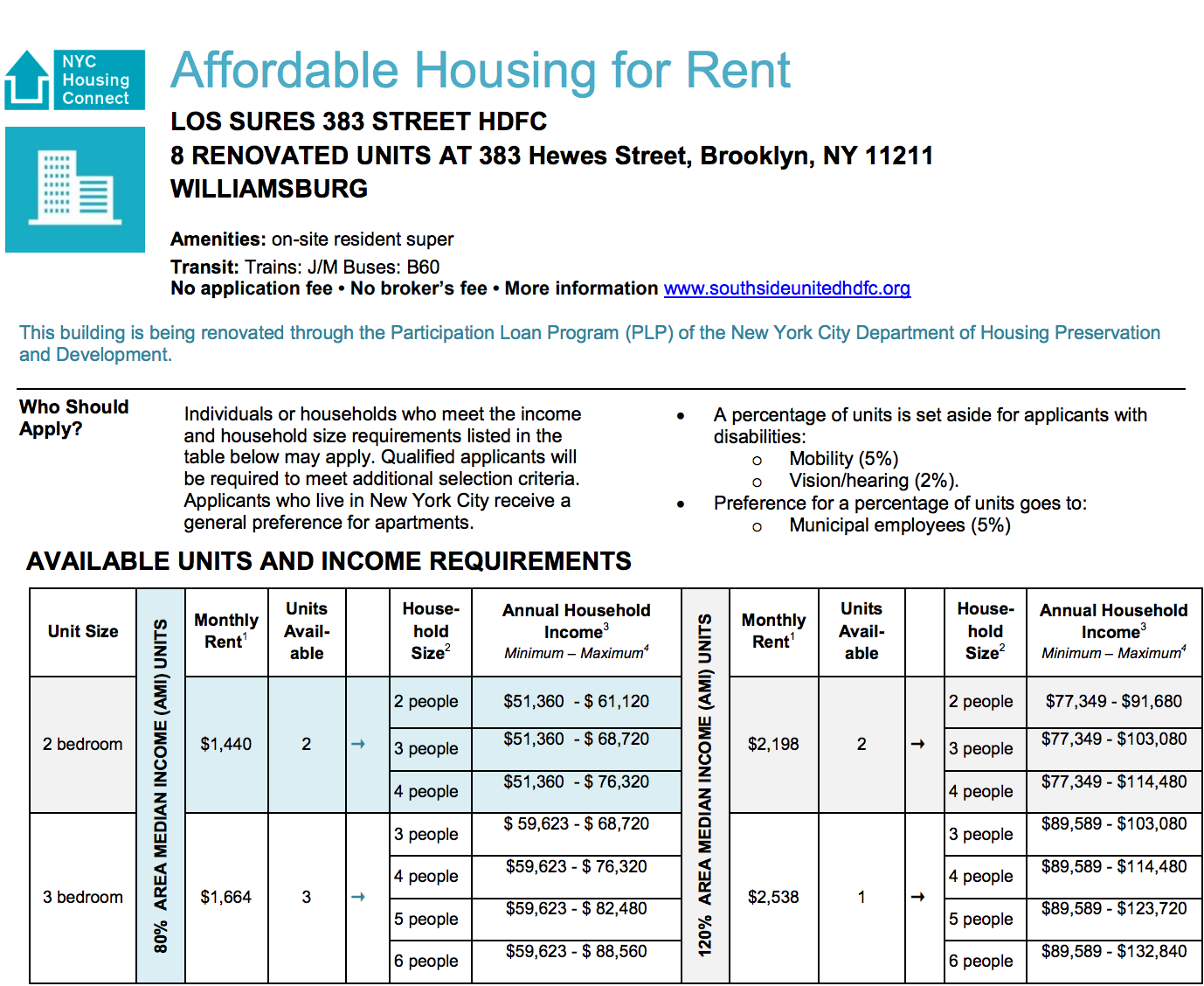 To apply online, go to NYC Housing Connect. To request an application by mail, send a self-addressed envelope to: Los Sures Management Company Inc., 434 South Fifth Street, Brooklyn, NY, 11211.
Since 1972, Los Sures has been acquiring and developing low-income housing for the South Side of Williamsburg. Los Sures says it has been involved in the "rehabilitation and construction of over 5,000 units in over 340 buildings and co-ops, including seven small, vacant buildings that were purchased and rehabilitated and later sold to local residents." In addition to housing, Los Sures also has a senior center and food pantry.
—
Hey, why not like StreetEasy on Facebook and follow @streeteasy on Instagram?
Related: