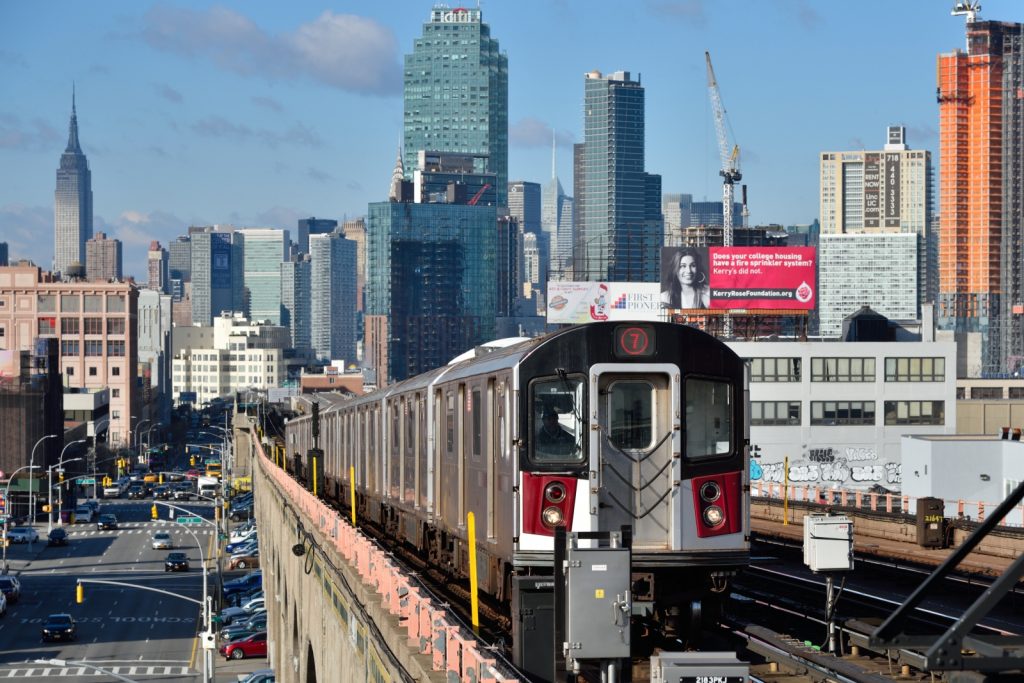 According to StreetEasy's latest Q2 Market Report, home sale prices have increased across Manhattan, Brooklyn and Queens, while inventory has fallen. The combination of rising prices and declining inventory has created a competitive home shopping season for buyers, particularly for those looking to land a deal. "Inventory is tightest and price growth strongest among the markets geared toward those on a budget," said StreetEasy Senior Economist Grant Long. This is especially so in Queens, one of New York City's last remaining bastions of affordability.
Yes, Prices Are Rising in Queens
Of the three boroughs StreetEasy analyzed, Queens saw the greatest price appreciation, with annual resale value up 8.3 percent compared to the 1.2 percent and 5.6 percent gains in Manhattan and Brooklyn, respectively. In every Queens submarket except the Rockaways, resale value increased by more than 5 percent, indicating that the market is heating up. As anxiety-provoking as that might be for buyers chasing affordability, remember that the median resale value in Queens is $500,351, still substantially below the $757,507 of Brooklyn and the $1,173,119 of Manhattan.
Prices are on the rise, but that could be a good thing for buyers hoping to find a deal on a home that will appreciate. Here we've rounded up five Queens neighborhoods where prices are still below the borough-wide median but are seeing accelerating growth.
Forest Hills
Median resale price: $374,500
Annual price growth: 6.3 percent
With a median resale price 33 percent below that of Queens at large, Forest Hills remains a best bet. Prices have grown steadily over the past year, which suggests that while interest in the area is rising, it's not about to skyrocket. For buyers seeking affordability and family friendliness, Forest Hills has a lot to offer, as new inventory is up by 12 percent. For well under seven figures, you'll find a mix of single-family, suburban-style homes, as well as multibedroom apartments in prewar buildings. Here's our Forest Hills pick.
Woodside
Median resale price: $370,500
Annual price growth: 12.3 percent
With prices 35 percent below the Queens median, Woodside is smart choice, especially for young buyers. The area offers good transportation options into Manhattan via the 7 and LIRR, and its own low-key bar scene. Although prices are picking up, median time on market remains high at 65 days, suggesting that while interest in the area is rising, buyers won't be faced with intense competition. New inventory is up 35 percent from last year, further adding to buyers' advantage. New homes tend to be concentrated in larger complexes that offer standard amenities and well-kept common grounds. Here's our Woodside pick.
Sunnyside
Median resale price: $400,000
Annual price growth: 22.2 percent
In Sunnyside, median resale price reached an even $400,000 last quarter, up a strong 22 percent from last year. New inventory is slower to enter the market than in other Queens neighborhoods on this list, rising just 4.8 percent since last year. Despite that modest growth, the small neighborhood due east of Long Island City still warrants exploration.
Sunnyside may not have any of the glitzy high rises LIC offers, but its housing stock goes for about half as much. LIC median resale prices clocked in at $905,000, this quarter, 25 percent more than homes in Sunnyside commanded. Homes in Sunnyside, however, had an average time on market of 42 days, substantially lower than the 56.5 days that it took for homes in LIC to sell, suggesting buyers are eager to snap up Sunnyside's more affordable inventory.  Here's our pick on the market right now.
Jackson Heights
Median resale price: $445,000
Annual price growth: 27 percent
Jackson Heights showed strong price annual price growth over the last year. Although this makes Jackson Heights the most expensive neighborhood in this roundup, it remains a good deal for Queens buyers. Compared to the rest of the borough, Jackson Heights is 12 percent less expensive and has seen a 30 percent increase in new inventory since last year.
According to StreetEasy's report, homes in Jackson Heights sold faster than in any other neighborhood in Queens, with a median time on market of 40 days. For some context, Queens had a median time on market of 53 days. Rising prices in Jackson Heights coupled with a quickening pace of sales suggests that buyer interest in the neighborhood is strong.
If you're considering this diverse, central Queens neighborhood, we recommend taking note of the current market conditions and getting serious about your search. Here's our pick in the area.
See Jackson Heights apartments
Kew Gardens
Median resale price: $275,000
Annual price growth: 31 percent
Kew Gardens is hands-down the least expensive neighborhood in this roundup, with a median resale 81 percent below than the Queens median. That said, price growth is taking off in this solidly residential eastern Queens neighborhood, increasing 31 percent over last year. Inventory has also increased 32 percent since last year. Given these factors, Kew Gardens is a standout choice for buyers seeking a deal that could pay off substantially in the future. Here's our Kew Gardens pick.
—
Hey, why not like StreetEasy on Facebook and follow @streeteasy on Instagram?
Related