It's the townhome that's 15 minutes of fame has now stretched over five decades. Thanks to being the exterior location for the timeless classic "Breakfast At Tiffany's,'' the brownstone at 169 East 71st Street gets top billing for its pop culture history as much as for being a real estate gem.
Now, the Lenox Hill beauty finally has new owners after the June 30 closing recorded a sale for $7.4 million. The home had been on the market for as much as $10 million before a price cut saw its last list price at $8 million.
The four-story brownstone has been permanently placed in our collective celluloid memory bank, mostly due to the elegant stoop and the formidable green doors where Audrey Hepburn — in the career-making role as Holly Golightly — emerged with co-star George Peppard in the 1961 film adaptation of Truman Capote's story. While most of the filming was done on a Hollywood studio lot, there are those who are convinced the film's famous party scene was shot at this location.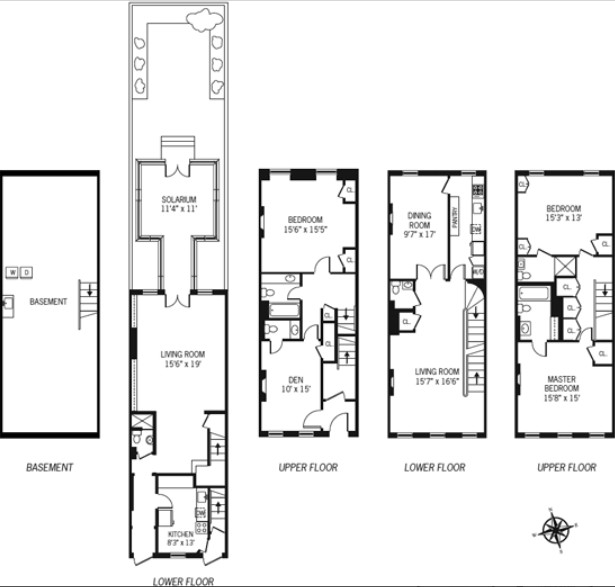 Certainly, the interiors of the 3,800 square-foot townhome are very similar to the movie scenes. However, the Lenox Hill property went on to have its own interesting cast of owners, including one whose story is worthy of Hollywood treatment.
Former Merrill Lynch broker Peter E. Baconovic bought the property in 2000 for $1.8 million and lived there after serving prison time for his part in the Martha Stewart insider trading case. He sold it to the Cyprus-based Costalea Holdings Limited in 2012 for $5.85 million.
The single-family dwelling has remained unchanged over the past decade and features 4 bedrooms, 5 bathrooms. There's also an enclosed greenhouse and an upper duplex that contains a living room with wood-burning fireplace and sweeping staircase.
Related: