As Hudson Yards transforms Midtown West, a special ceremony will take place Wednesday, Sept 14 at 11 a.m. that will reveal design plans for a 5-acre public square and garden inside the 28-acre mega-complex. Anderson Cooper will host and Mayor Bill de Blasio will preside, alongside Related Companies founder and CEO Stephen Ross. The event is open to the public.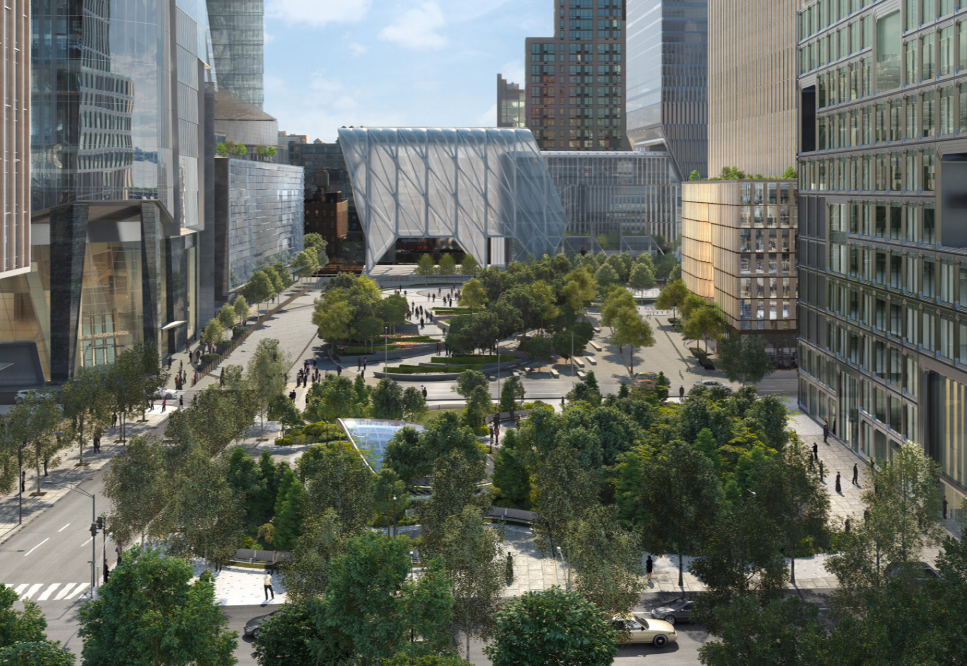 While New Yorkers don't usually get too excited about ribbon cuttings or another real estate reveal, this is a different animal. Hudson Yards is the largest private real estate development ever in the United States. And with thousands of New Yorkers that will be drawn to live and work at Hudson Yards, the design of the public space should generate interest. So far, Hudson Yards buildings already completed have drawn big-name corporate tenants, including Coach, Time Warner and KKR global investment firm.
Designer Thomas Heatherwick, landscape architect Thomas Woltz and the Alvin Ailey American Dance Theater will also appear at the 11 a.m. ceremony, which takes places at Hudson Park & Boulevard on the south side of West 34th Street between 10th and 11th avenues.
Hudson Yards will include 17 million square feet of commercial and residential space; more than 100 shops and restaurants, including New York City's first Neiman Marcus and signature restaurants by Chefs Thomas Keller, José Andrés and Costas Spiliadis; approximately 4,000 residences; a new 750-seat public school and a 200-room Equinox® branded luxury hotel.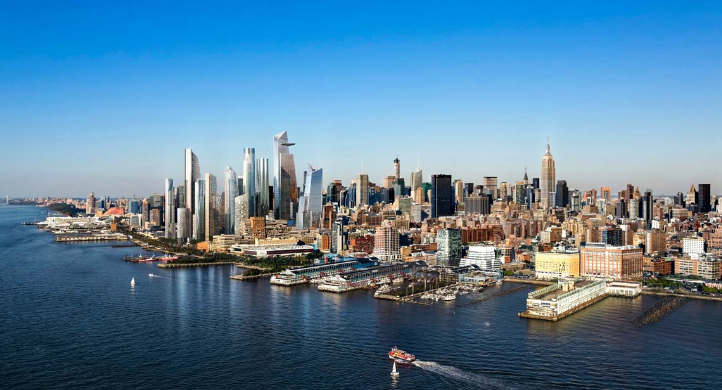 Hudson Yards will also bring 14 acres of public space to Manhattan's West Side. The more than five acre Public Square and Gardens on the Eastern Yard will feature as its centerpiece an experiential urban landmark by Thomas Heatherwick of Heatherwick Studio. The public space at Hudson Yards will seamlessly connect to the High Line and the new Hudson Park & Boulevard and when complete, this contiguous chain of open spaces on the West Side will run from Gansevoort Street to Times Square.
In additional news, condo sales for 15 Hudson Yards are slated to kick off this week.