The headline would seem to sum this all up, that this Midtown apartment was where Anne Hathaway lived before with her former beau, Raffaello Follieri, before he made her Très Mis. But then again, the $48,000/month rental does pose interest in and of itself, in part because it was listed for rent starting last year at $70K/month and was slowly reduced to $48K until the Wall Street Journal announced the apartment is going on the market for $33M.
Hathaway lived here years ago, paying $37,000 a month for this 11-room, 5-bedroom, 6.5-bathroom residence before Follieri was convicted of fraud and money laundering in 2008.
Since then, Follieri has served his four-year term in a Pennsylvania prison, getting released and then deported to Italy in 2012. Hathaway has married and recently gave birth to her first child. Hathaway and her husband, Adam Shulman, bought a penthouse on the Upper West Side in February.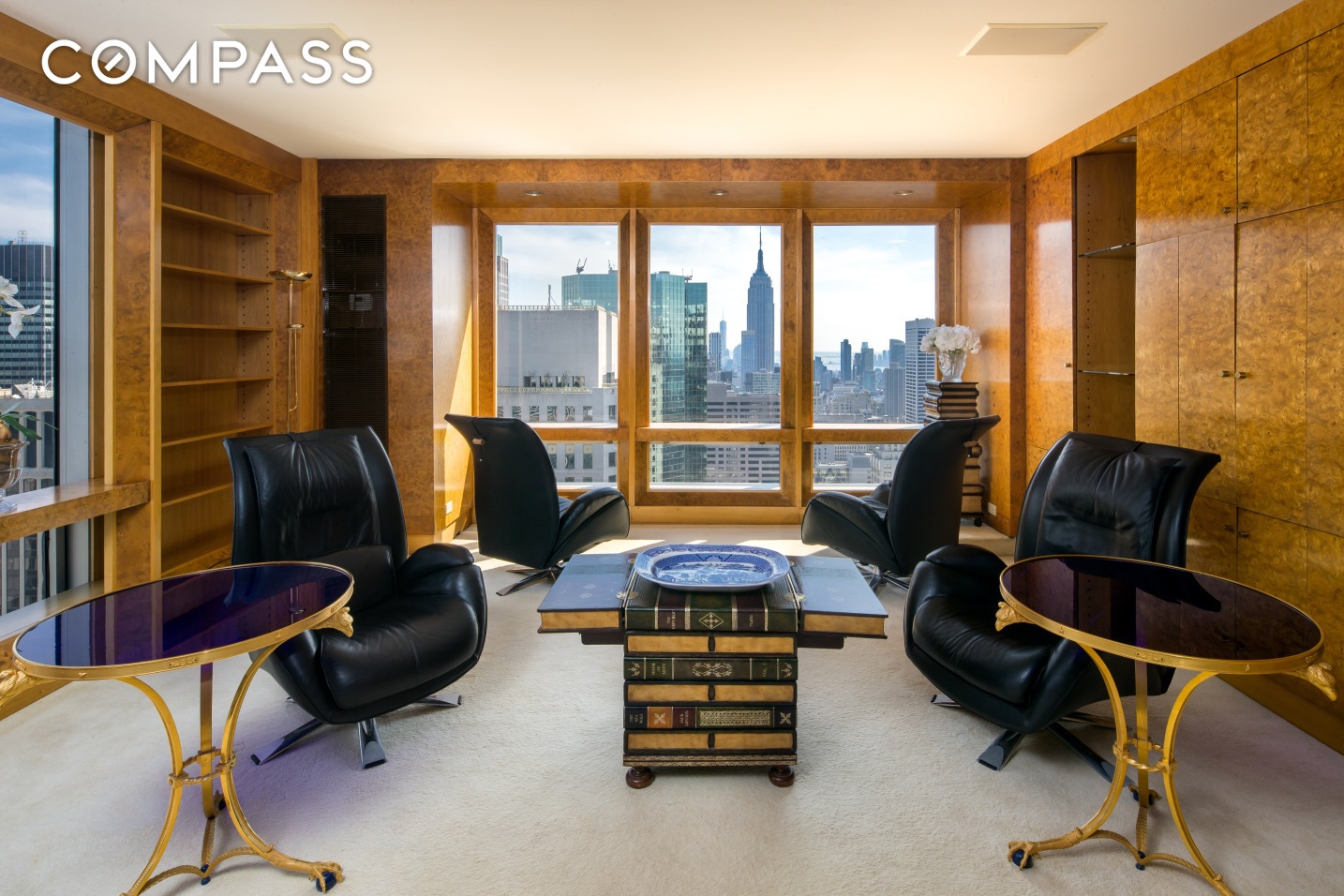 In the meantime, her old digs are pretty gleaming. At 7,750 square feet, it is a huge duplex overlooking Central Park and features white marble throughout. Units can be purchased as pied-à-terres, but pets are not allowed — not on those polished marble and wood parquet floors!