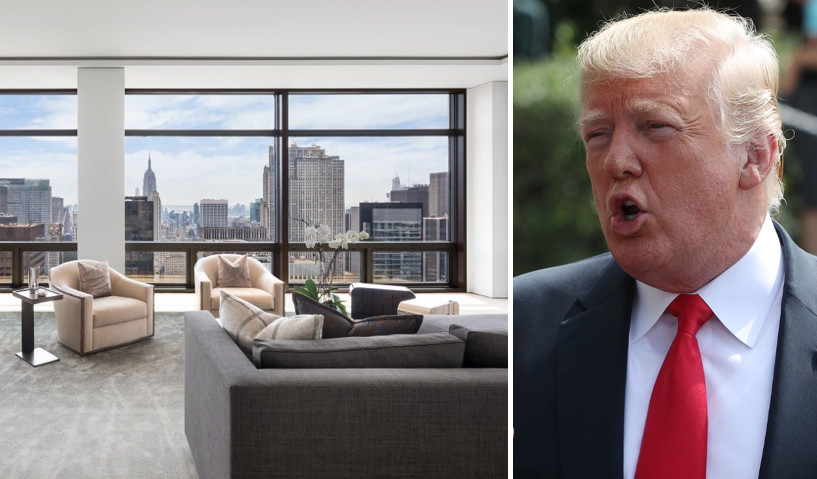 Selling an eight-figure apartment in New York City doesn't happen easily or quickly. But, for this particular apartment, it has its own special hurdle: It's located directly below President Donald Trump's triplex in Trump Tower along Fifth Ave.
Apartment #64/65AB is a duplex on floors 64 and 65 and was recently listed for sale for $24.5M. And get this: Trump's triplex is directly above on floors 66 through 68. And titillatingly, it allegedly adjacent to Trump's master bedroom.
The owner of Apt. 64/65AB is Jeff Records,  chairman and CEO of MidFirst bank in Oklahoma City  and part owner of the Oklahoma Thunder NBA team.
Since the location of this apartment is so close to the president's, all kinds of issues are raised as to how a sale could possibly happen while also assuring the president and national security. Some reports are floating the idea that a foreign adversary could buy this apartment and set up spy operations from this close proximity.
One option is for the condo board to exercise its right of first refusal, which means the building would purchase the unit. Another idea floated is that the U.S. government could potentially buy the apartment as a means of precaution.
The apartment measures 6,144 square feet and has 5 bedrooms and 5.5 bathrooms.  It faces southerly with sweeping views through its floor-to-ceiling windows of Midtown and the Empire State Building. Take a look: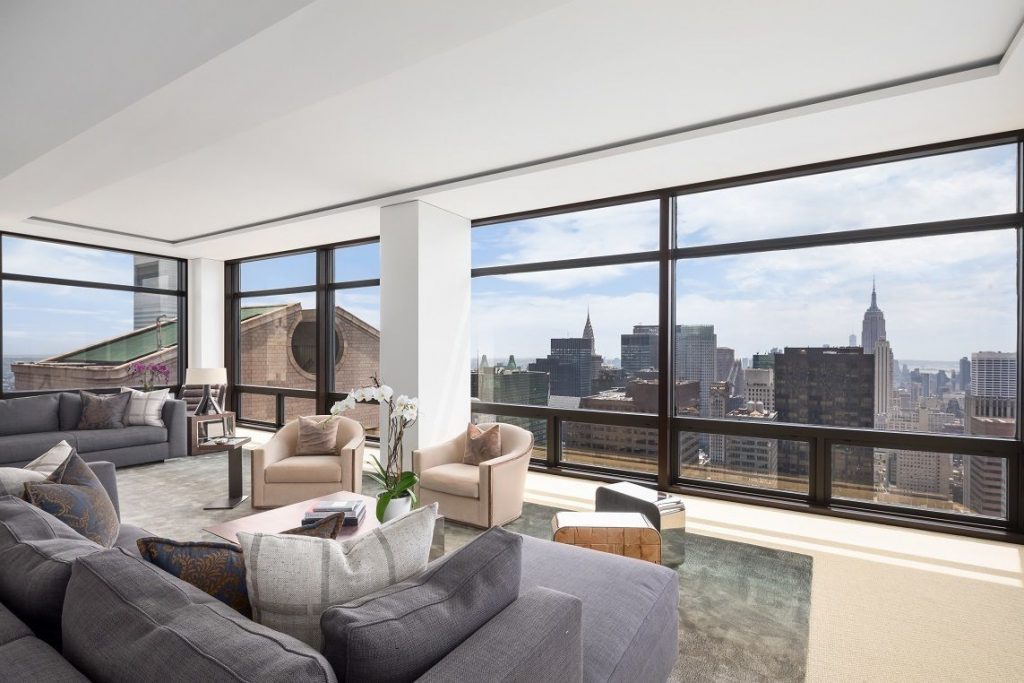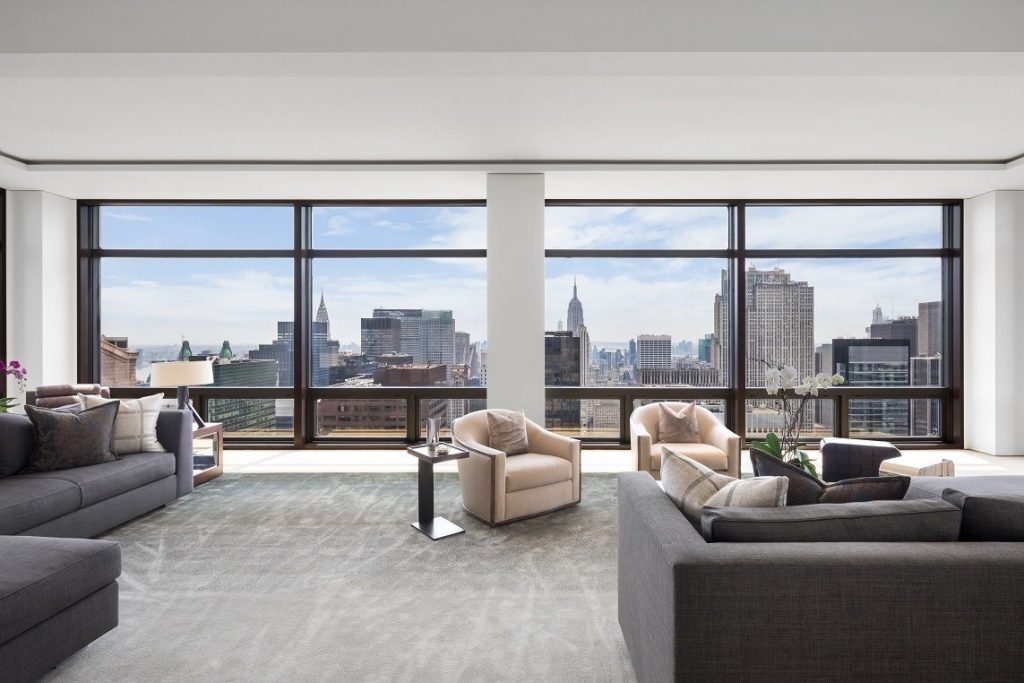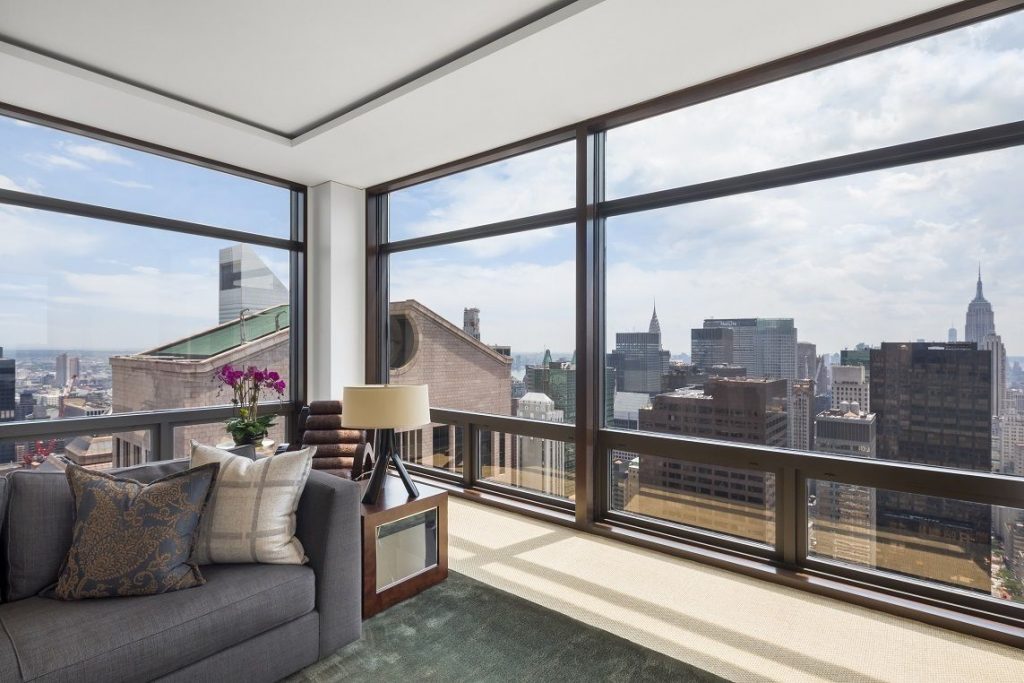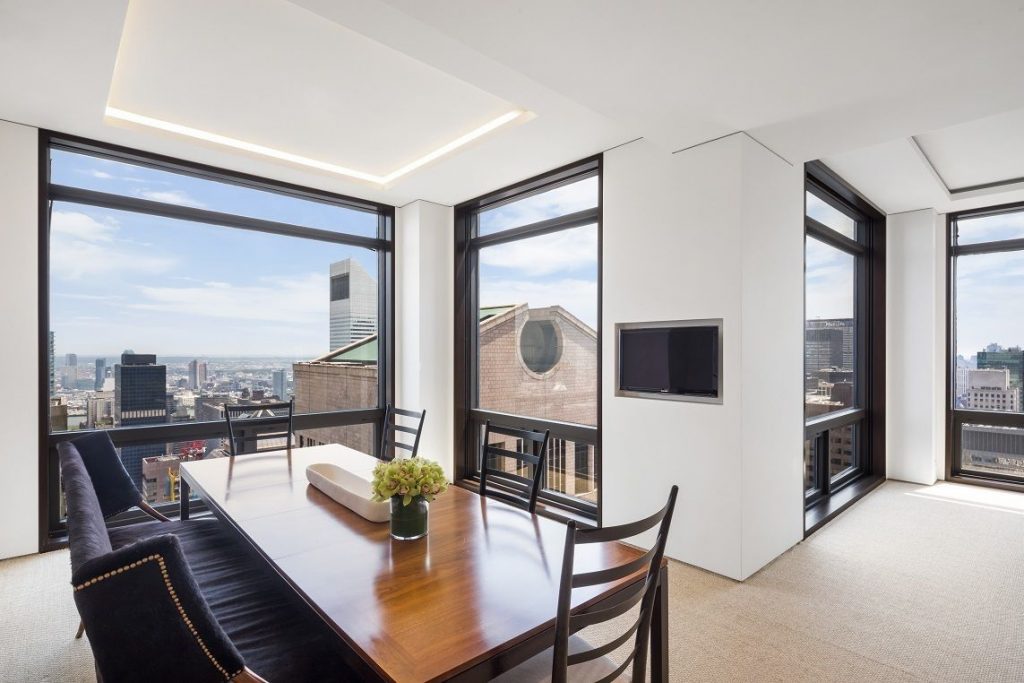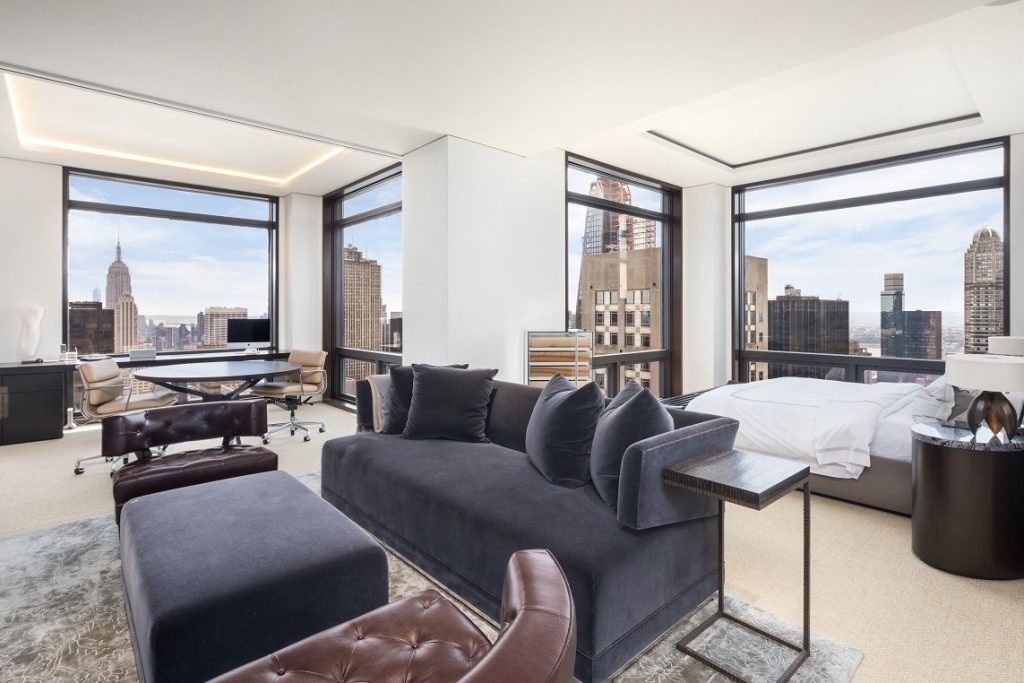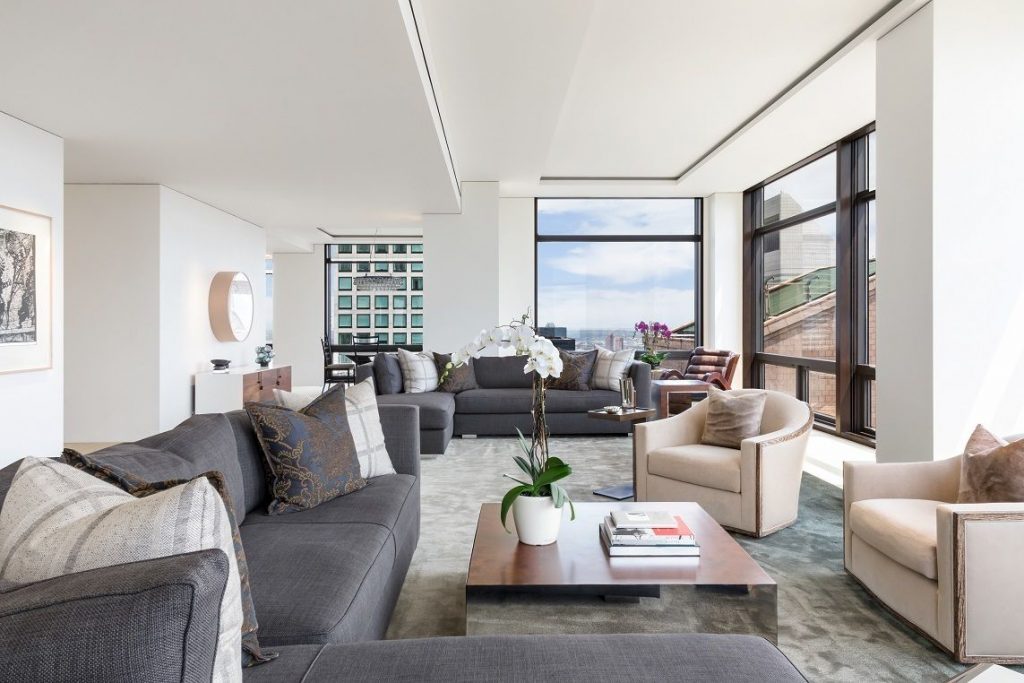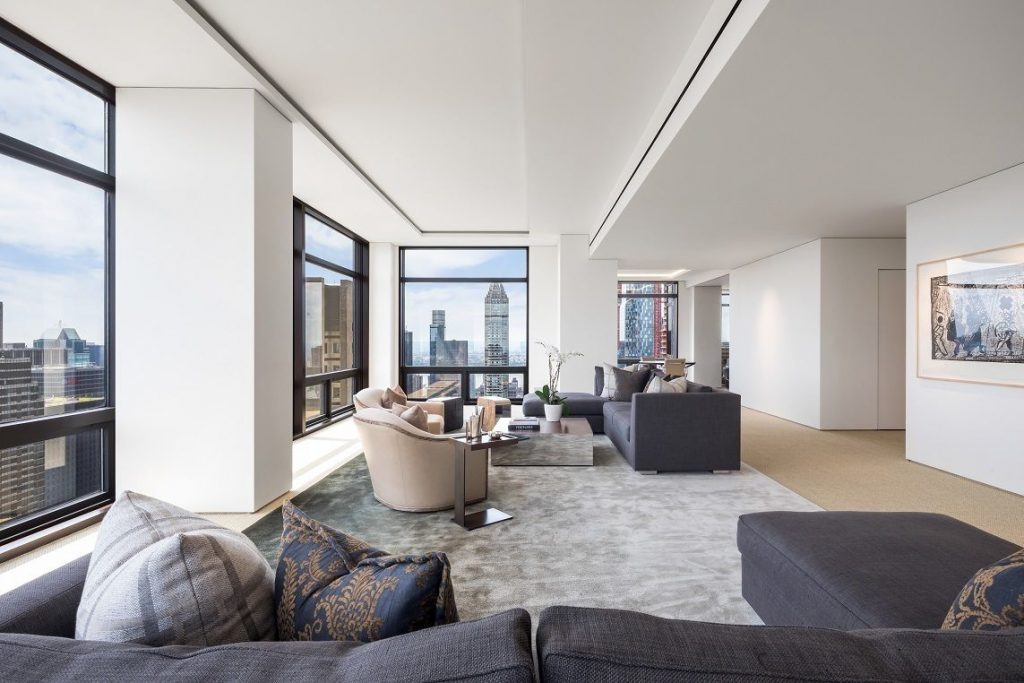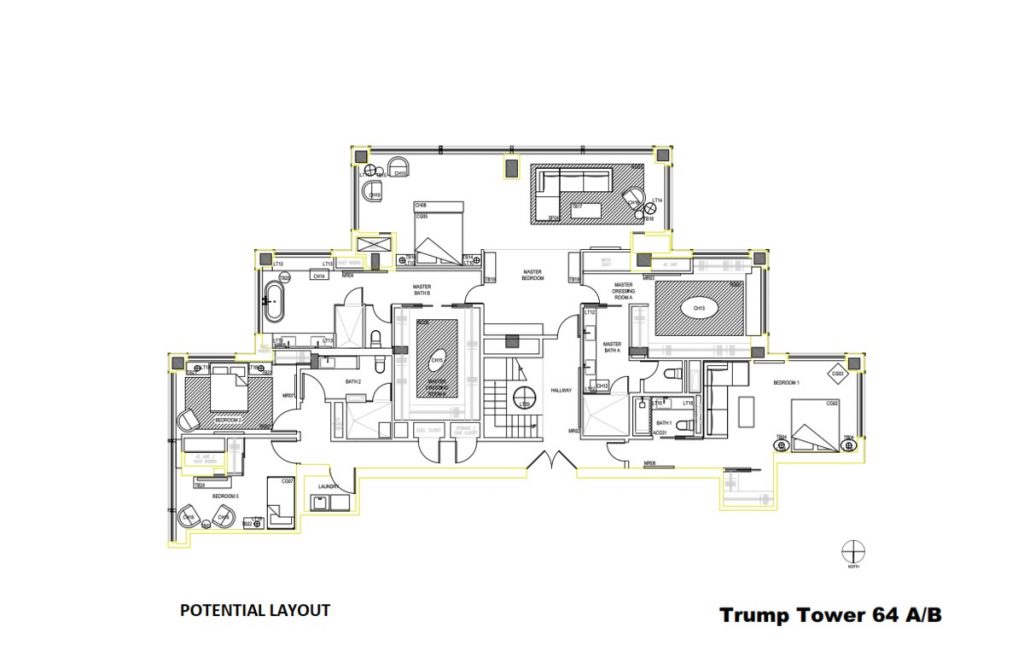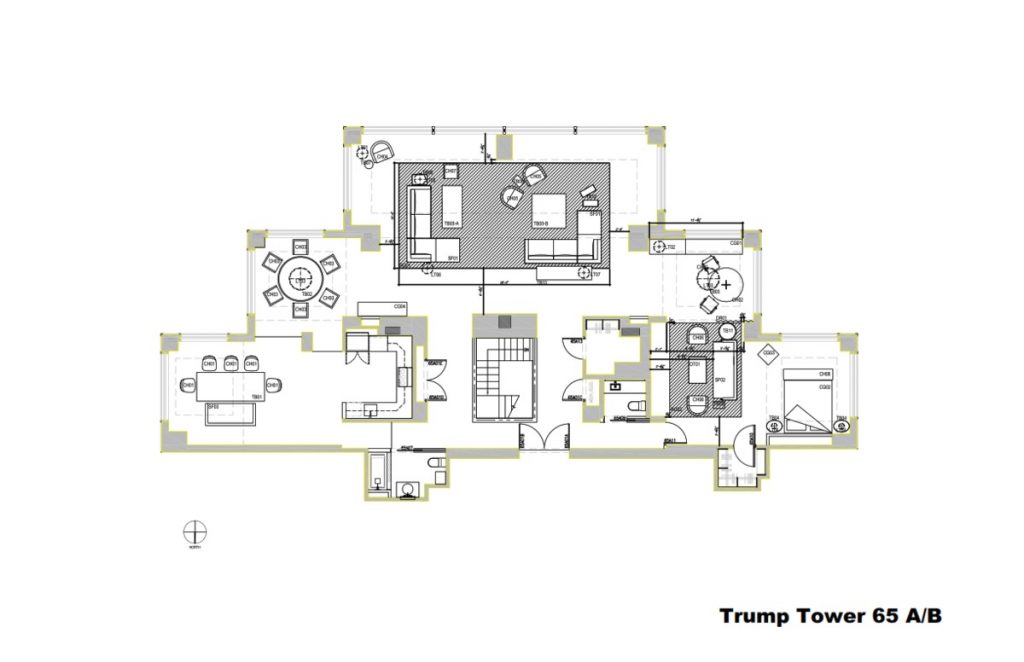 —
Hey, why not like StreetEasy on Facebook and follow @streeteasy on Instagram?