Take an incredibly nice brownstone at 107 Greene Avenue in Clinton Hill, list it for nearly $3 million because it is a historic beauty (1890) and then walk up to the master bedroom with its own clawfoot tub and decide:
Love it … or not?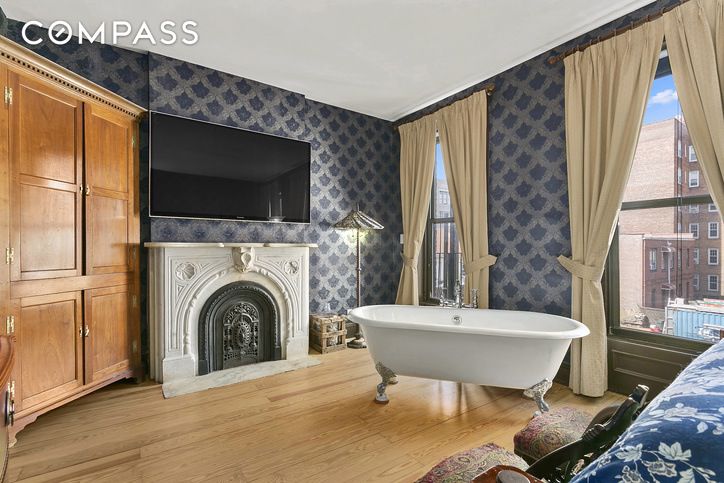 We're talking about the claw-foot tub that's the center of attention in one of the brownstone's five bedrooms. It's a throwback look to an era before indoor plumbing, though lately, the bathroom-in-a-bedroom idea has been making a comeback, as are master suites that integrate with their master baths. But still …
"People love it. It's like a novelty," said listing agent Keith Arthur, an associate broker at Compass.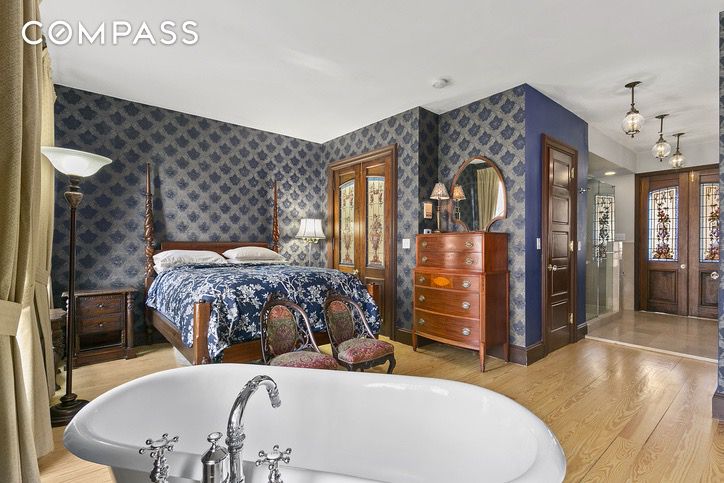 Arthur rightfully calls this residence the "very essence" of Clinton Hill. The 20-foot wide building is 42 feet deep and runs a total of 3,360 square feet, containing 5 bedrooms and 4 full bathrooms.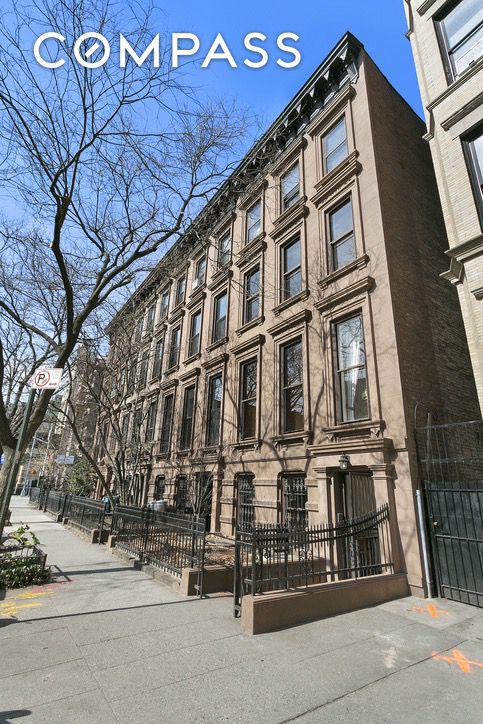 Then there are the architectural details and finishes that have been preserved and/or restored: Knotty pine and hardwood floors; five fireplaces with marble mantles; center staircase and service staircase; decorative tin ceilings and a rooftop suited for gardening and entertaining.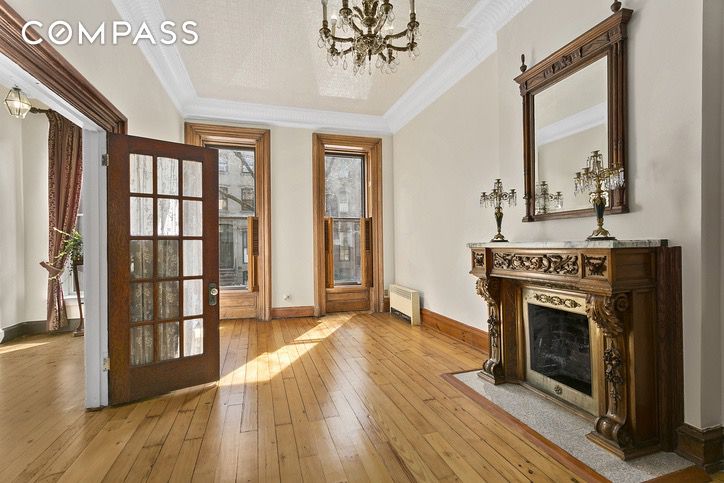 This home "really pays homage" to its Victorian-era history, Arthur said.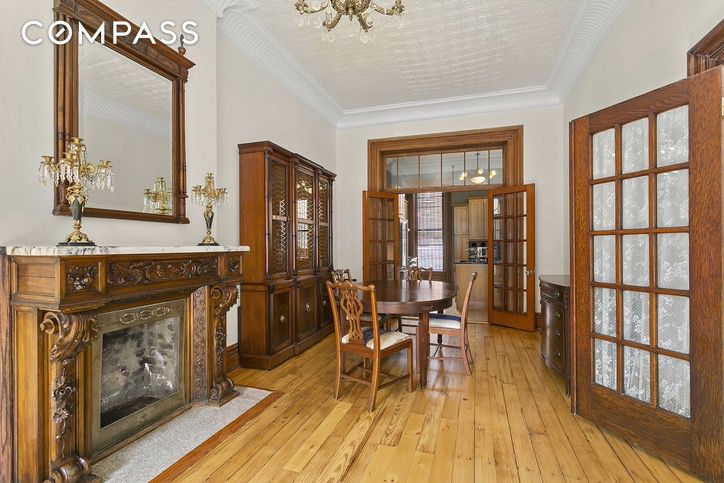 The reality of this historic homage cannot be more plain than the white porcelain-clad, cast-iron claw-foot bath tub. It is right there in the middle of the second floor's most elegant master suite, set on the hardwoods between the bed and the flat-screen TV on the facing wall. There's just no getting around the fact that the tub is there, staring at you and begging you to draw some hot water and take a soak.
> See Chinatown Apartment With Shower in the Kitchen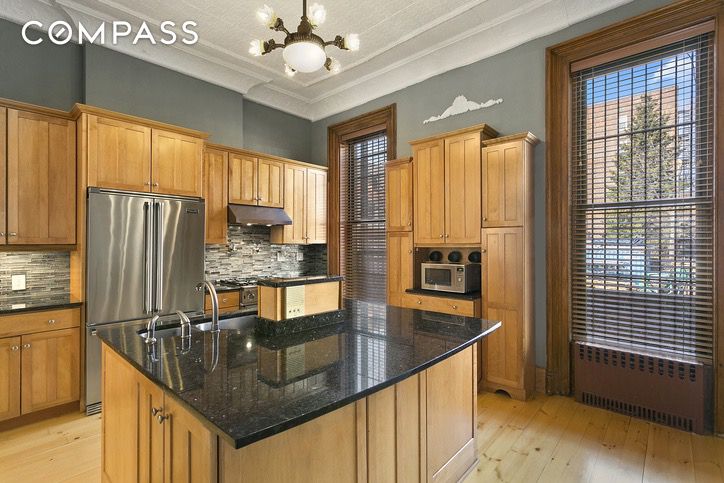 Whether the presence of this tub is inviting or a distraction, it may not matter. There is a fantastic new bathroom nearby, complete with a walk-in shower behind very modern-living style glass door.  It's tough to imagine that a home this historic and nice needs a novelty item to help it sell, so maybe the future owner will decide whether the tub stays or goes.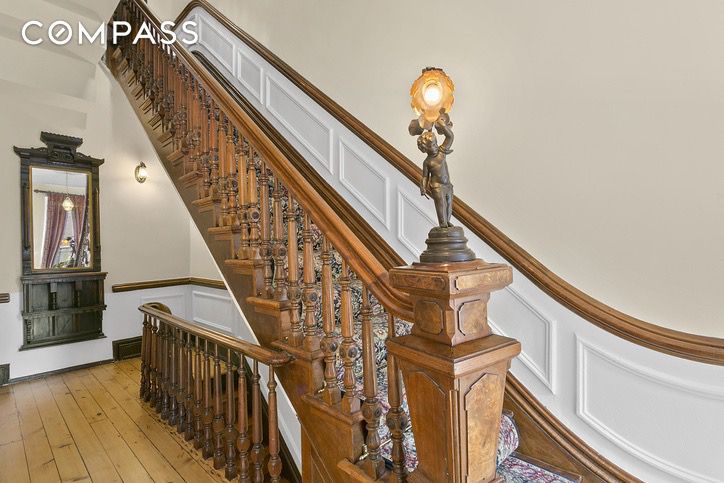 In the meantime, there it sits: A constant reminder to slow down, take a soak, and live like Brooklynites lived back before cell phones and CNN. Oh, wait, you can still watch TV as you soak.
Arthur is holding an open house on the property on March 26 from 1-2:30 p.m., so there's still a chance to check out this brownstone. In addition to its own formidable inner and outer charm, this home is located within easy striking distance of all things great about BK these days: Restaurants (The Finch, Smoking Monkey, Choice Market, Aita, Locanda Vini e Olii, The General Greene and Speedy Romeo).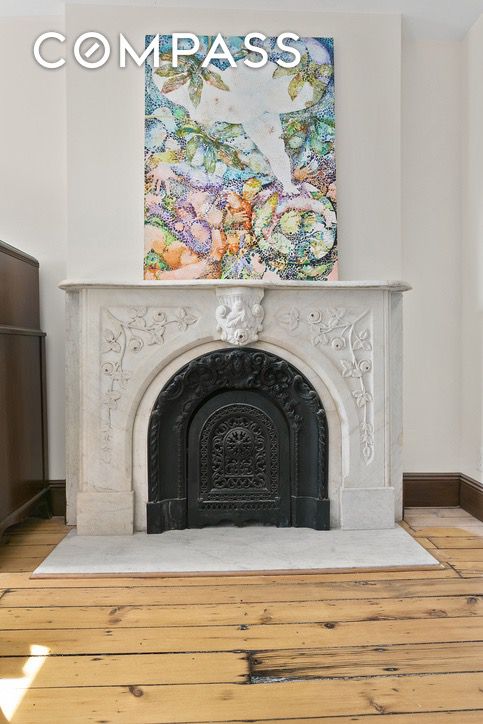 Also close by are the Brooklyn Flea and Greenmarket, Fort Greene Park, Barclays Center and BAM. You can also walk down tree-lined streets to Brooklyn's largest transportation hub at Atlantic Center.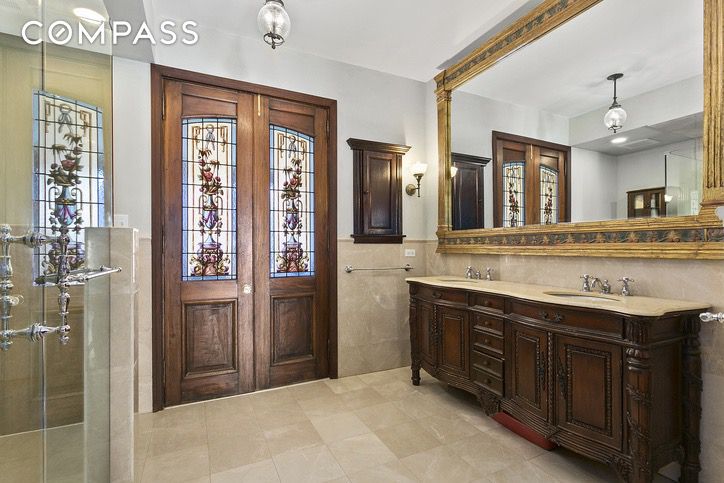 Related: