They don't build them like they used to in New York City, especially like Upper West Side prewar gems. That's why in a city booming with shiny glass and steel residential development, the majestic Belnord at 225 West 86th Street is so alluring for potential condo buyers.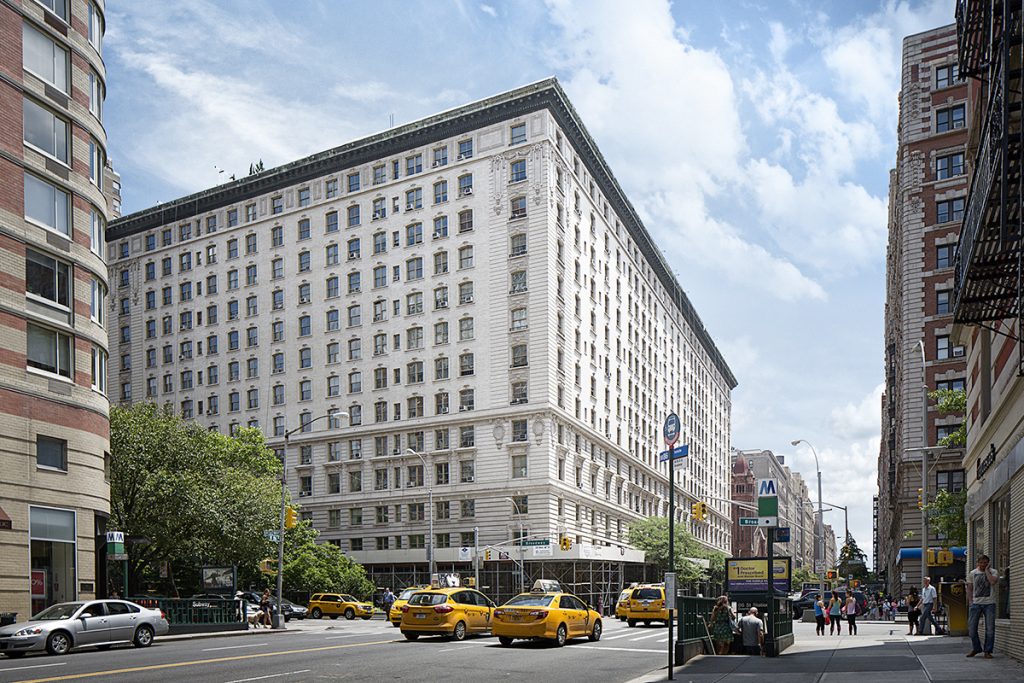 The landmarked 1908 building, which boasts one of the city's most amazing center courtyards, has secured the talents of architectural giant Robert A.M. Stern to oversee the conversion from rental apartments to condos. HFZ Capital owns the property after hammering out a $555 million deal in 2015 to buy it from Extell Development. The New York Times tells the back story of the Belnord's long road to this now-imminent condo conversion. But the headline right now is that HFZ Capital has landed Stern to head up the conversion.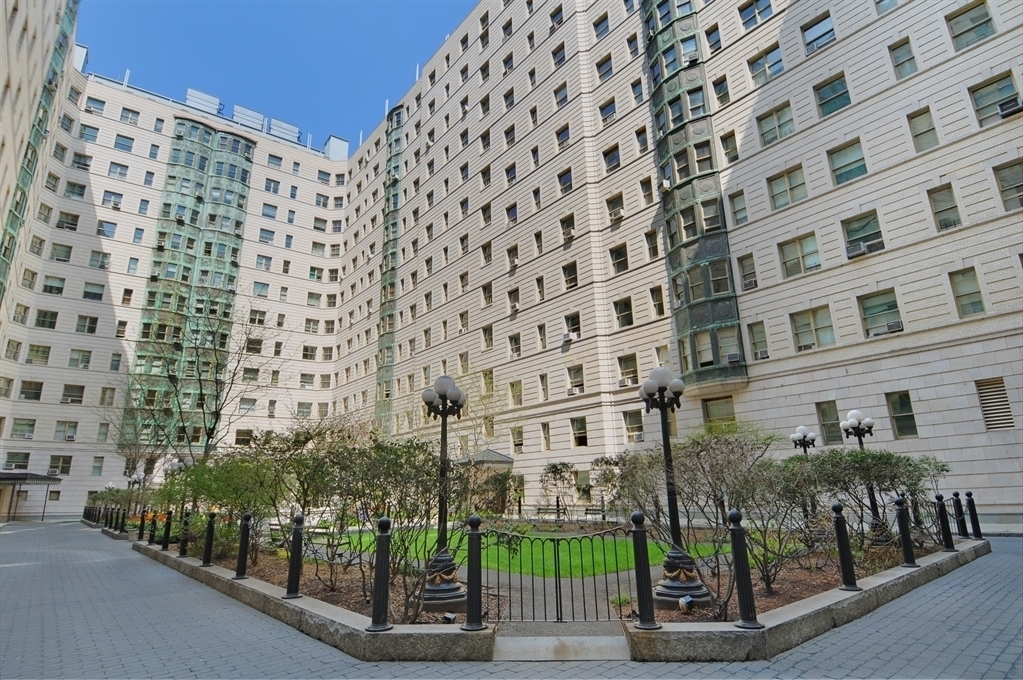 According to Bloomberg, Stern actually looked to the Belnord for inspiration for his acclaimed "Limestone Jesus" creation at 15 Central Park West. Now, the architectural giant will get to work on the original limestone building that stoked his imagination. The Belnord, which takes up an entire block on Broadway and Amsterdam Avenue, has about 95 vacant apartments among its 213 total units.
> What is a prewar apartment building?
With a target price of $3,000 per square foot and a total sellout of $1.3 billion, some real estate experts have questioned whether $3 million entry-point, two-bedroom condos at the Belnord will be pushing a luxury real estate market. Preliminary documents filed with the New York Attorney General show units will range from $4.4 million to $7.3 million for 3-bedroom units.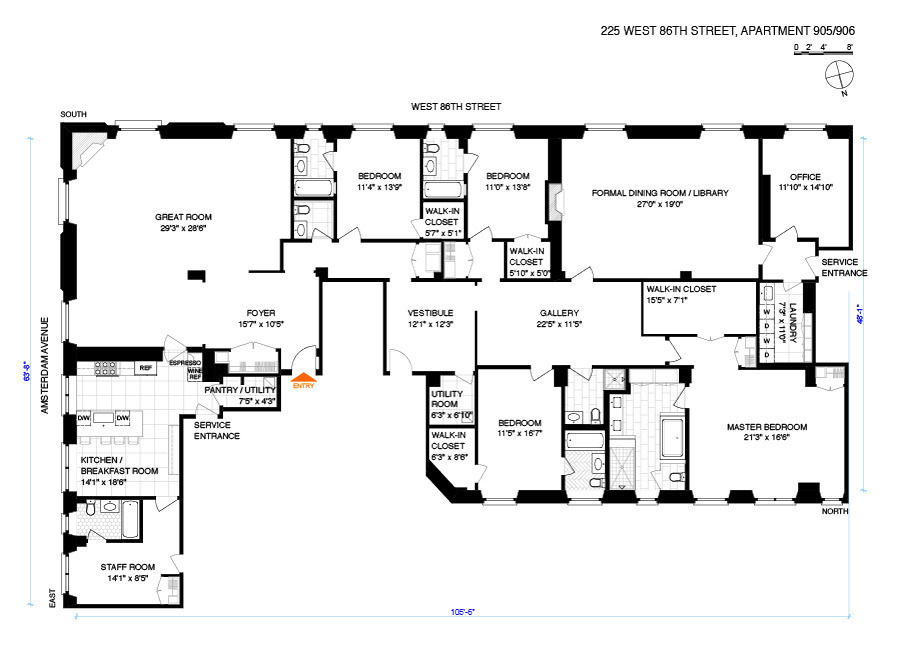 The caveat here is that it is nearly impossible to put up a new building with the plaster and bones of the Belnord. We're talking floor plans for single units that are about the size of three combined units in most other non-prewar buildings.
With Stern now on board, HFZ is counting on that. Here's a look at a 3,873-sq ft apartment at the Belnord that was listed for rent for $27K last year: