New Yorkers are known for going to bed late and getting up early, maximizing every hour of city life. Often that's attributed to our frenetic, culturally rich, work-crazy, caffeine-fueled lifestyles, but maybe if we all had nicer bedrooms we'd be more inclined to spend more time in bed? If you're intrigued by that theory, consider some of the NYC's best bedrooms starting at $595K. Nothing over $1M, we promise.
Beautiful Bedroom with Uptown Views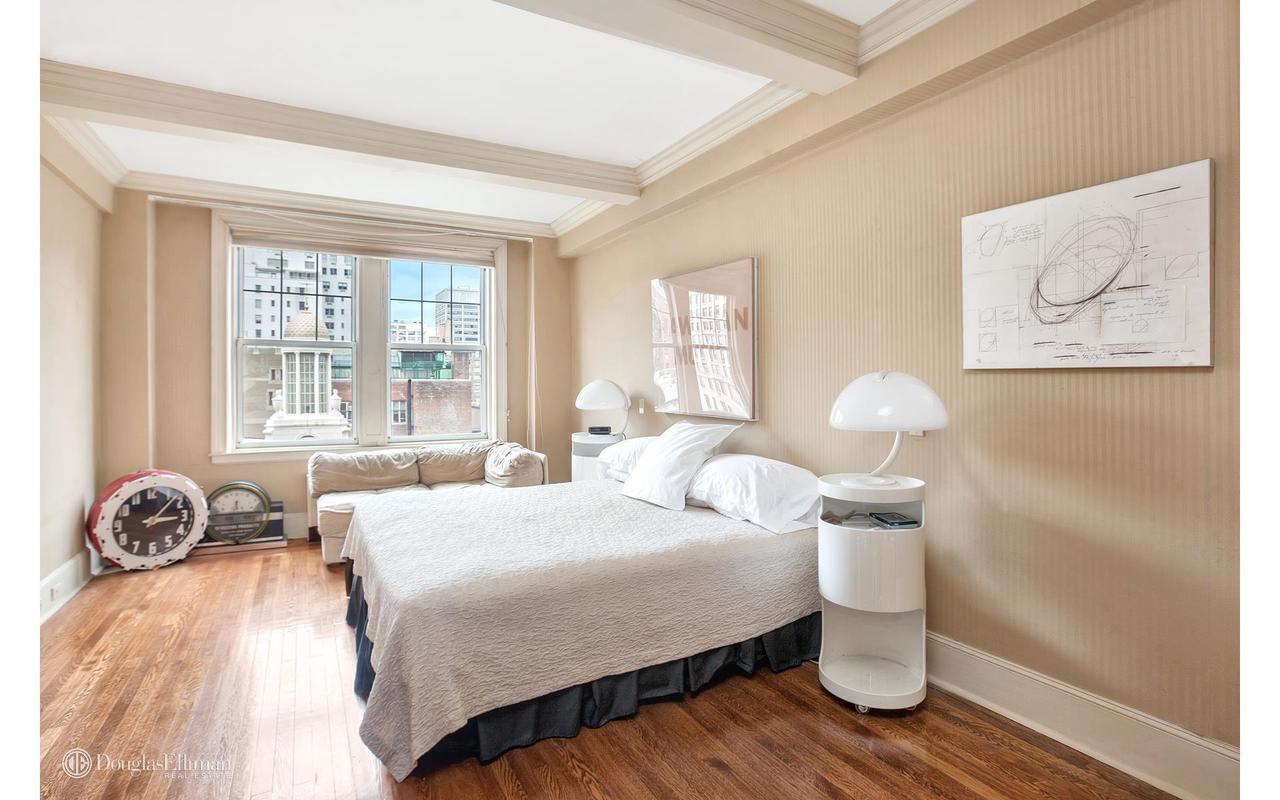 This beautiful bedroom is located in a Lenox Hill co-op currently asking $595K. The bedroom is large with tons of closet space and offers lovely views of the Park Avenue's classic architecture and planted boulevards.
East Village Corner Bedroom with Tons of Light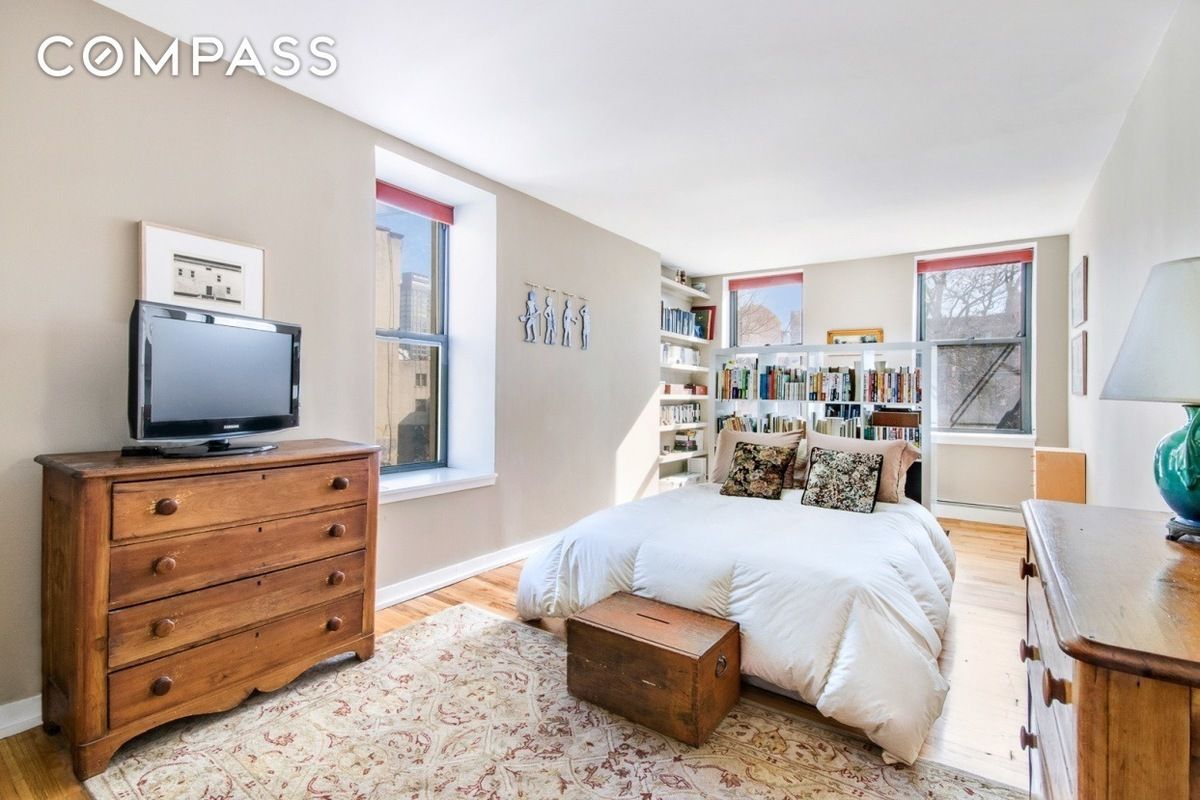 Waking up in the morning is no fun, but the sunny vibes offered by this master bedroom could ease the pain of your daily alarm. Listed for $899K, this East Village condo has a freshly renovated feel and leaves little to be lacking. The bedroom, however, takes the cakes offering light from all sides and views over a historic landmarked garden.
Brooklyn Heights Master Suite Turned Asian-Inspired Zen Retreat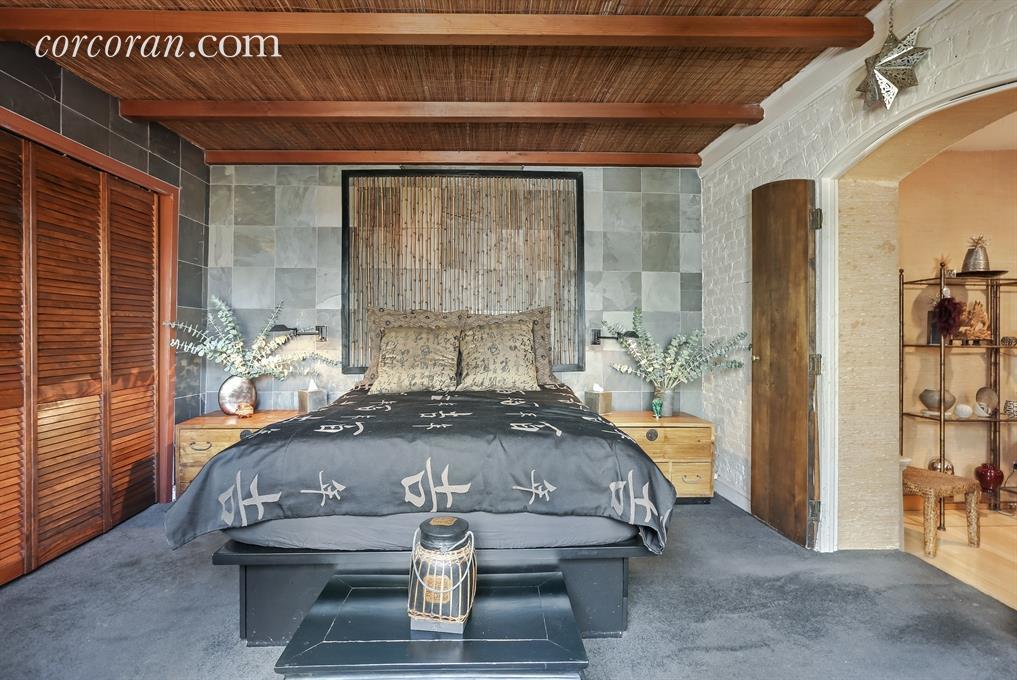 A lot of people say they want their bedrooms to be a retreat, but few can claim to have a bedroom as idyllic as the one at this $799K Brooklyn Heights co-op. Located on the top floor of a brownstone, the apartment does the zen-palace style right and features bamboo floors, grass cloth walls, a slate fireplace and patio with a waterfall and Japanese-inspired landscaping. The master bedroom opens right onto the patio with screened sliding doors allowing you to sleep (sort of) in nature in the summer.
Master Bedroom with Private Patio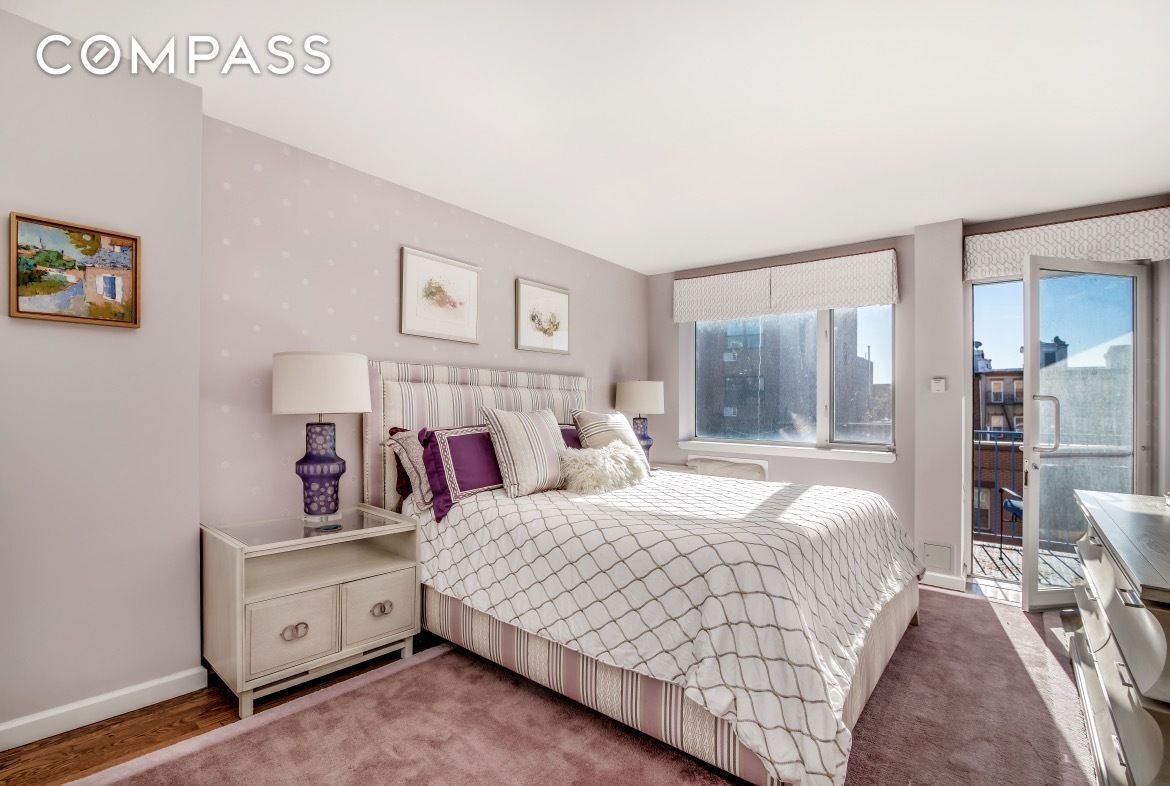 No need to settle for a full bed at this $785K condo in the Columbia Street Waterfront District section of Brooklyn. The apartment is over 750-square feet and the master bedroom is over 200-square feet. You know what that means. You definitely are getting a king size bed. Who knows! Maybe even a California king.
Big Bedroom, Even Bigger Deck in Crown Heights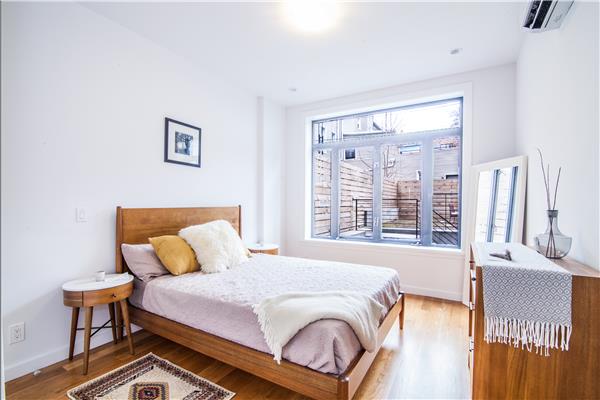 Is 750-square feet not enough floor space for you? Then how about this $729K duplex in Crown Heights with nearly 1,250-square feet AND two levels of private outdoor space? In case you weren't already sold on the place, the master suite offers direct access to a private patio that leads down to your private backyard.
Lovely Corner Spot on the UWS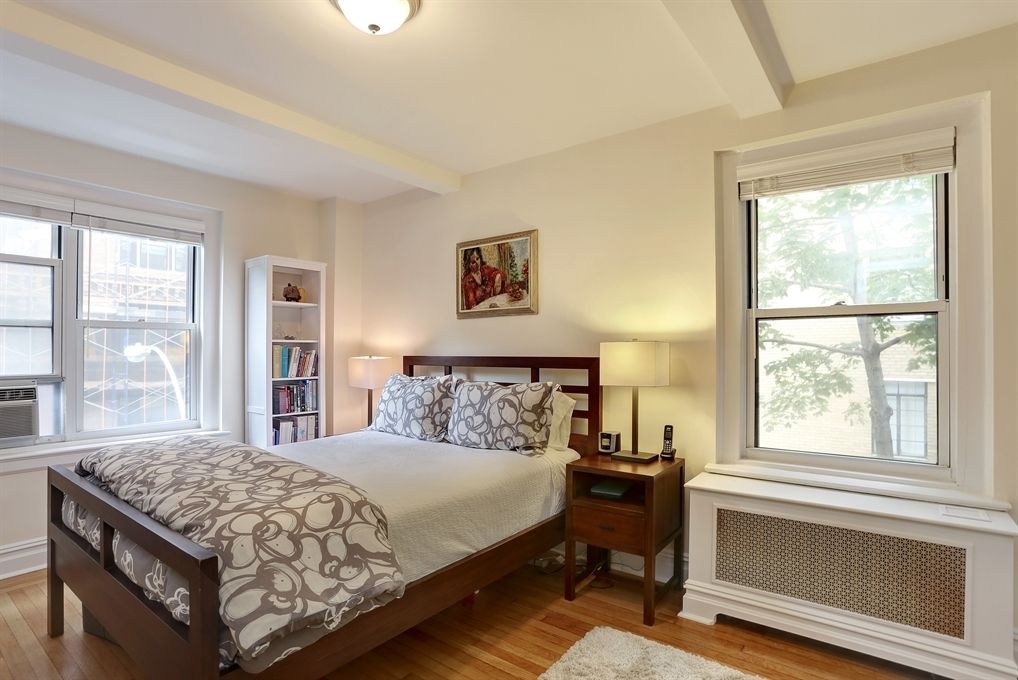 You don't know how great a corner bedroom is until you have one and then you realize why you've hated waking up in the morning your whole life. If you are ready to have your morning MO forever change, consider this $645K co-op on the Upper West Side with just about the loveliest corner one-bedroom you could imagine.
Infinite Views from Brooklyn Master Bedroom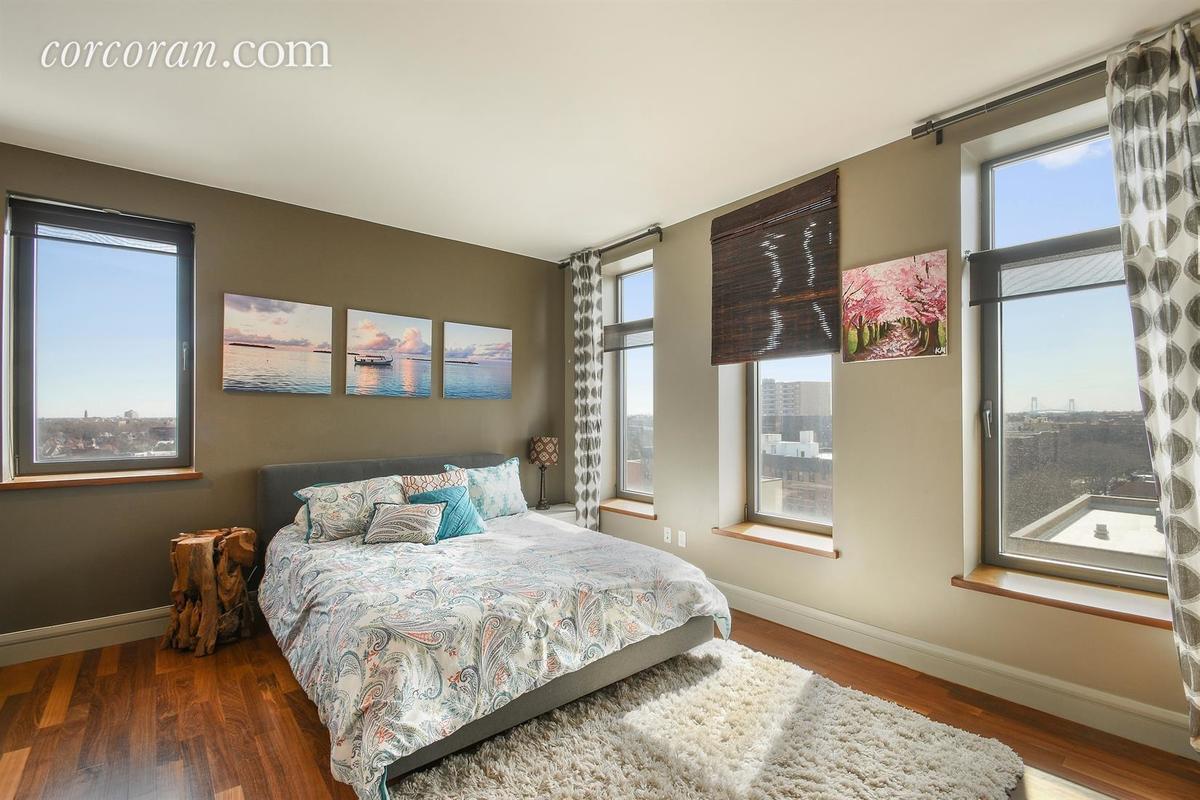 Did we mention corner bedrooms are the best? If we didn't convince you with the last listing, this $749K co-op in Windsor Terrace should seal your fate. The bedroom here is nearly 190-square feet and offers wraparound views of Brooklyn and Manhattan. Look south and you see the Verrazano, look west and get the One World Trade Center Tower. The top floor unit guarantees a lot of sun, so be sure to get you window treatments in order. Oh and did we mention the apartment also offers a private patio?
Big Bedroom, Big Window, Big City Views
So you love the expansive city views of the previous listing but not so much the central Brooklyn address? To each their own. Perhaps then this $950K Lenox Hill co-op right off of Park Avenue is more your speed. The master bedroom is over 210-square feet and offers huge southern views of the city.
Related