Brooklyn real estate is synonymous with brownstones. Ask any garden apartment renter and you'll hear the hopeful aspirations of future brownstone home ownership. The dream, however, is proving more and more difficult as prices for these multi-story, single-family homes continue to rise and the remaining affordable inventory gets snatched up faster than you can say gut-renovation.
As such, potential buyers are heading farther from the traditional brownstone enclaves of Park Slope, Cobble Hill and Fort Greene and looking to neighborhoods like Crown Heights and Bed-Stuy where there are more options at lower price points. If your Brooklyn pipe dreams are filled with wide stoops, ivy-covered backyards and fireplaces, here we have some of the best bets for brownstones in Crown Heights. Also be sure to check out the Crown Heights North Association House Tour scheduled for spring of 2017.
Price: $1,775,000
This three-floor, six-bedroom brownstone checks all the boxes as the quintessential Brooklyn brownstone. Built in 1878, the house sits squarely in the Crown Heights North Historical District and has been meticulously maintained. Many of the home's original details remain, including the dining room's parquet floors, crown molding throughout, stained-glass skylight, and five working fireplaces.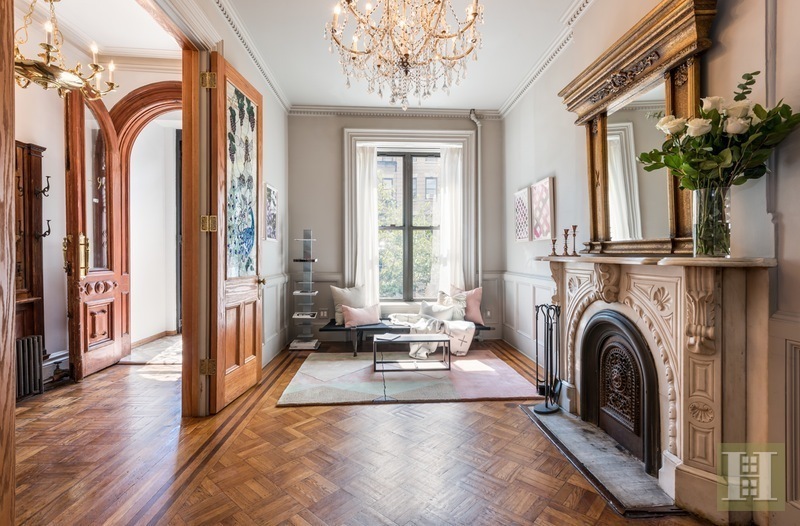 A recent renovation has upped its appeal with the addition of a huge open chef's kitchen and modern bathrooms (with soaking tub and marble finishes). With the ivy-covered brick walls and unobstructed views, the back garden gets the rustic Brooklyn outdoor space aesthetic down perfectly. This brownstone is an unusually well done mix of historic preservation and modern updates. Bonus: The garden floor can be rented out for additional income.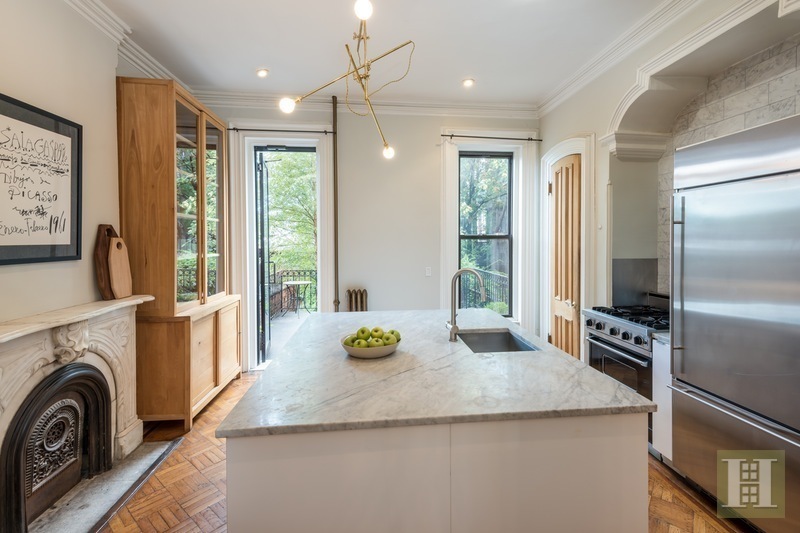 Price: $1,525,000

This two-floor, three-bedroom home offers the opportunity for a small-scale and manageable brownstone reno. The house has good bones and is completely livable, but could use updating if the buyer prefers a modern look and feel. The house has many classic brownstone details like mahogany woodwork, a ceramic fronted fireplace and parquet floors. It's currently configured as a three-bedroom, but the large master bedroom on the second floor could easily be divided into two separate rooms to create a fourth bedroom. There's a large garden in the back that could use some simple landscaping, but has some lovely mature trees and a brick patio. The home is in a row of similar, small-scale brownstones — many of which have porches and front gardens. Taken together, these details give the block a sweet, small-town vibe.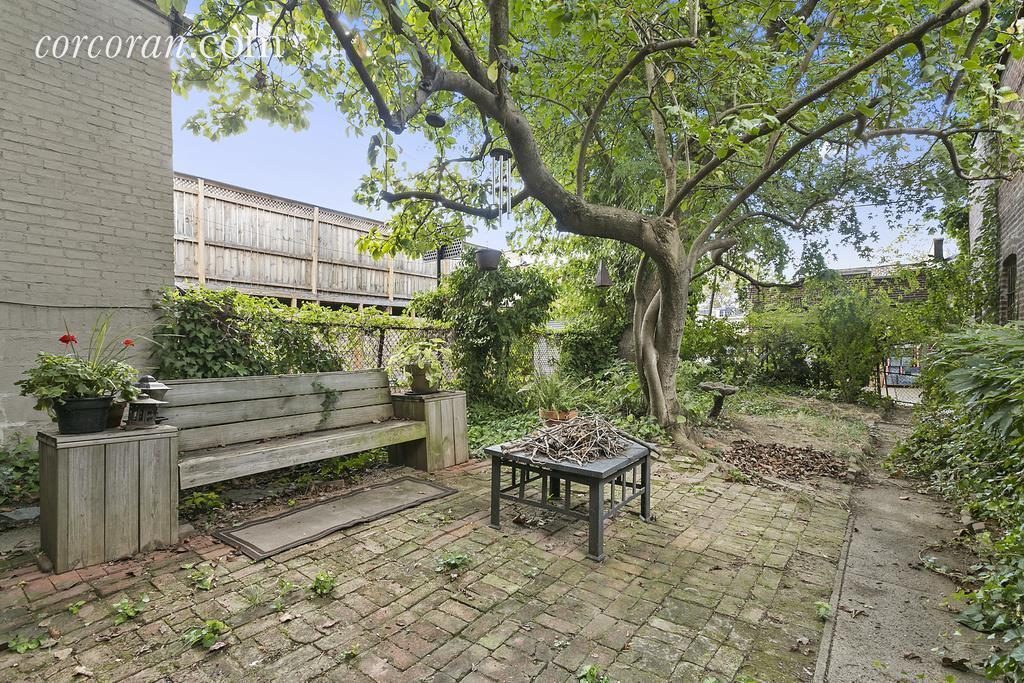 Price: $995,000
There's no getting around it – this just-renovated brownstone offers quite the deal. For under $1M, you get a two-family home, each with three bedrooms. As it's currently laid out, the bottom two floors of the house offer a three-bedroom duplex for the owners. The top floor is set up as three-bedroom apartment that can be used for rental income. Not many of the brownstone's original features remain, so instead you will get all new hardwood floors, recessed lighting and all new finishes and appliances as well as finished basement. The backyard is large and has a newly installed deck, but could use some help with landscaping.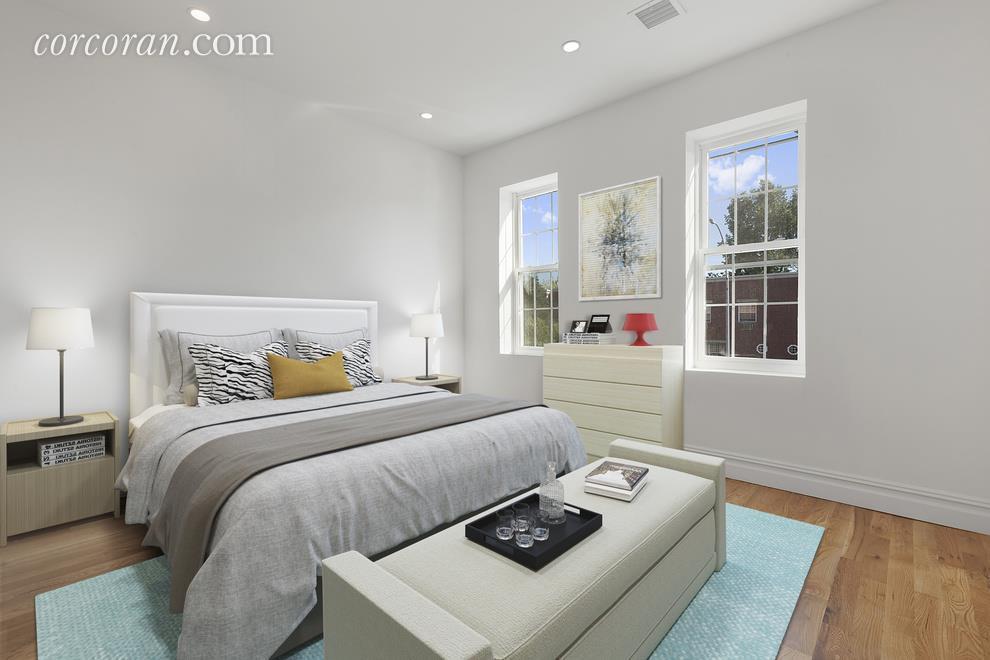 Price: $1,495,000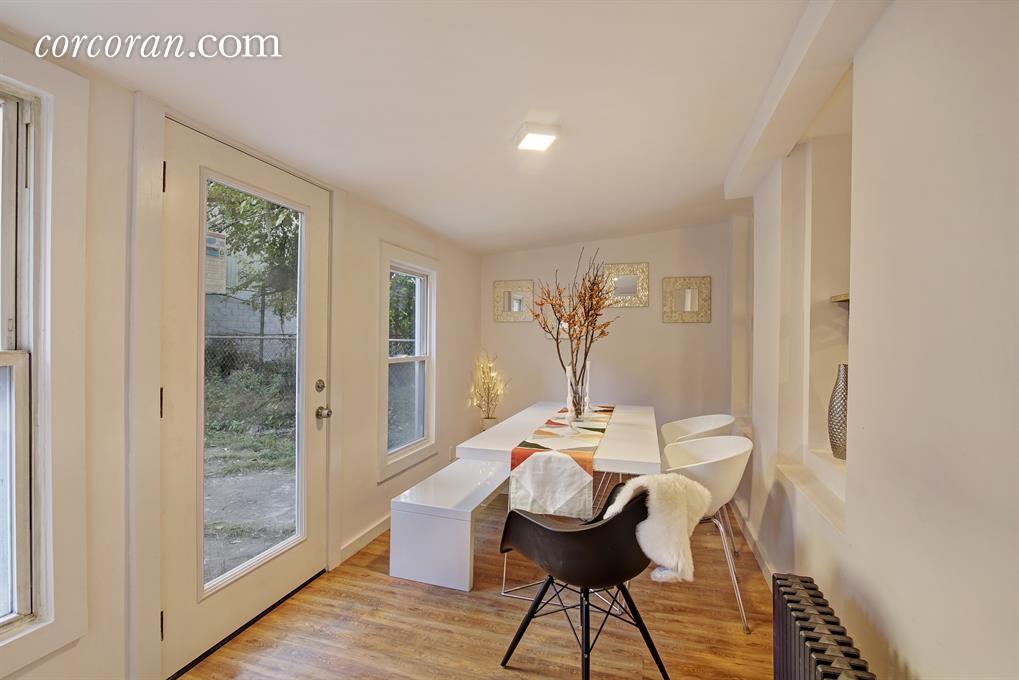 This renovated brownstone is actually a legal three-family home, which makes it a great investment opportunity for a buyer who's into the aesthetics of a brownstone, but desires a turn-key lifestyle. Here you'll have the opportunity to collect rent on two just-renovated apartments and occupy one of the units. The current layout offers a top floor unit with four bedrooms, a parlor floor with three bedrooms and a garden apartment with a single bedroom and home office. Given the design and ceiling heights offered, the buyer will probably opt for taking the parlor floor. The property has undergone a complete gut renovation so the upshot is that you have practically no fixes to make, but the downside is that many of the historic details and design touches have been removed.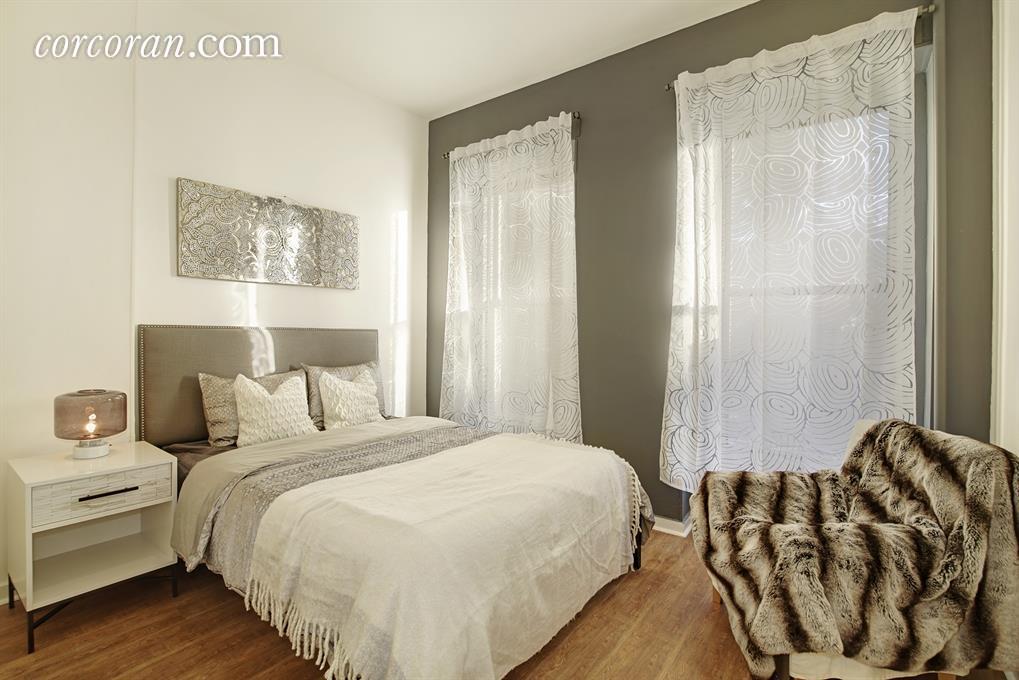 Price: $1,695,000
Here's a sweet three-floor home in the heart of the Crown Heights North Historic District. It's got a limestone facade so it's not technically a brownstone, but for buyers looking for a historic townhouse in a great location – this home has a lot to offer. The facade has been beautifully restored and has a lovely wide stoop. Many historic details typical of brownstones have been carefully preserved including wainscoting, parquet floors, stained-glass windows and five fireplaces. The house is currently configured as a two-family, with the garden apartment offering a rental opportunity for buyers looking for the additional income. The property, however, could easily be converted into a single-family residence. The location is conveniently around the corner from the Nostrand stop on the 2/5 trains and just a short distance down Eastern Parkway from the Brooklyn Museum and Prospect Park.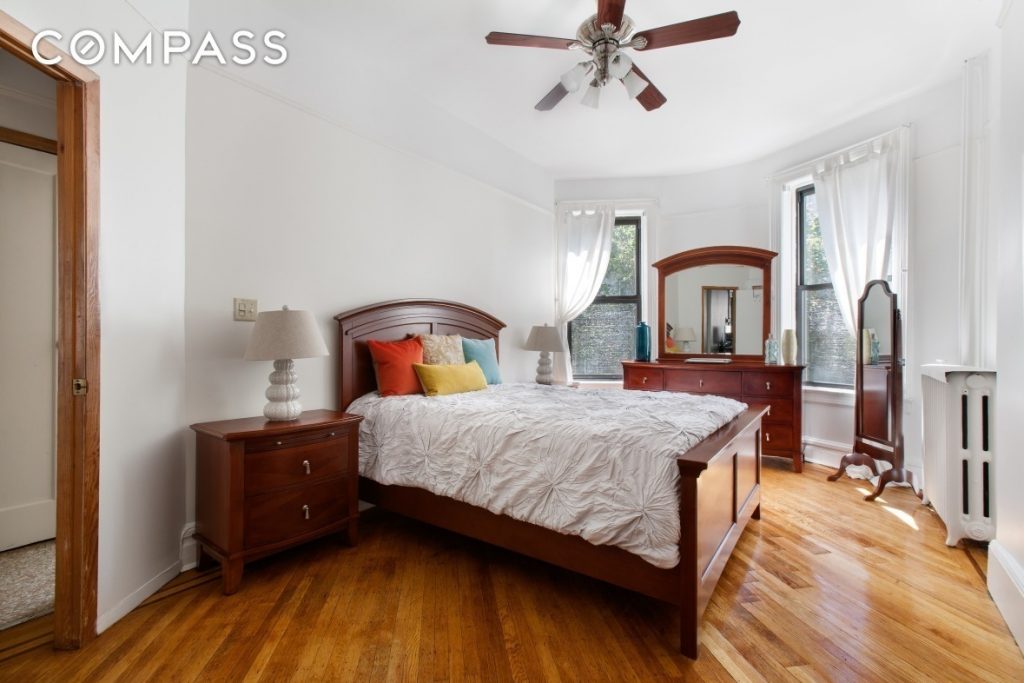 Related: