Warmer weather has finally arrived and in the real estate world, that means the arrival of the spring home shopping season. If you are thinking of selling your home this year, when you list it can greatly influence the number of days a home sits on the market and the final sale price. With this in mind, we looked into three aspects of the New York City market to help pinpoint the best month to list a home in each borough:
Supply (newly listed sales, total sales inventory)
Demand (page views and agent contact)
Outcome (sale-to-list price ratio, days on market)
The optimal month for a seller to put their home on the market is defined as the month when the seller can expect the best bid in the shortest time. It is identified by a period of high demand, supply that is not oversaturated, high sale-to-list price ratio and short time on market.
According to our analysis, sellers in Brooklyn and the Bronx may have already missed their prime time to sell, with the optimal month to list being in March and February, respectively. In Manhattan, however, the most page views for listings on StreetEasy occur in April and the supply peaks in May. The sale-to-list price ratio is the also the highest in April. For sellers, a smart tactic in a competitive market is to place your listing on the market before other new listings pile up and obscure yours. So, if you want to sell a home in Manhattan, April would be the best month to put it on the market. For Queens, the best time to list is in May.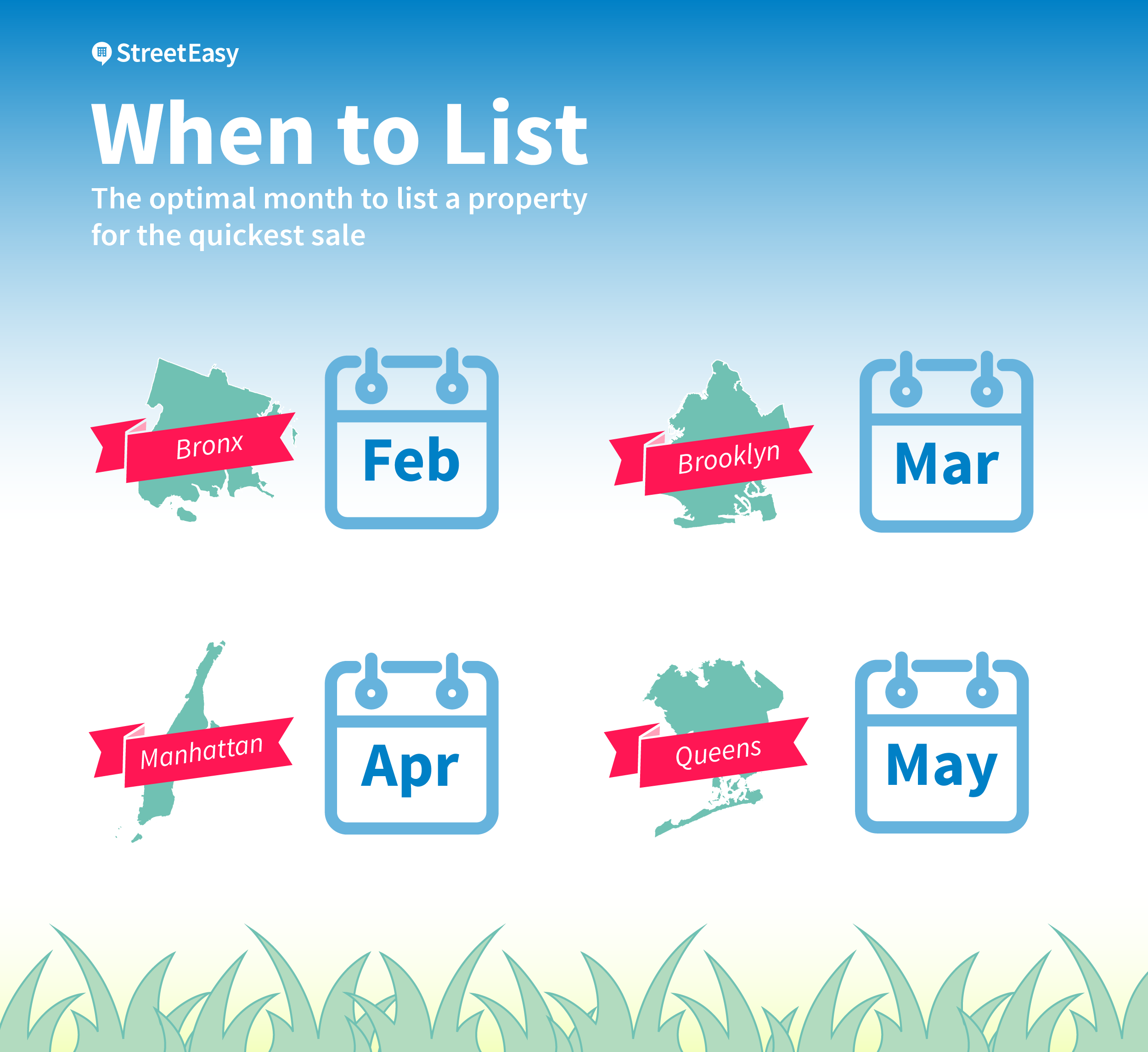 Related: